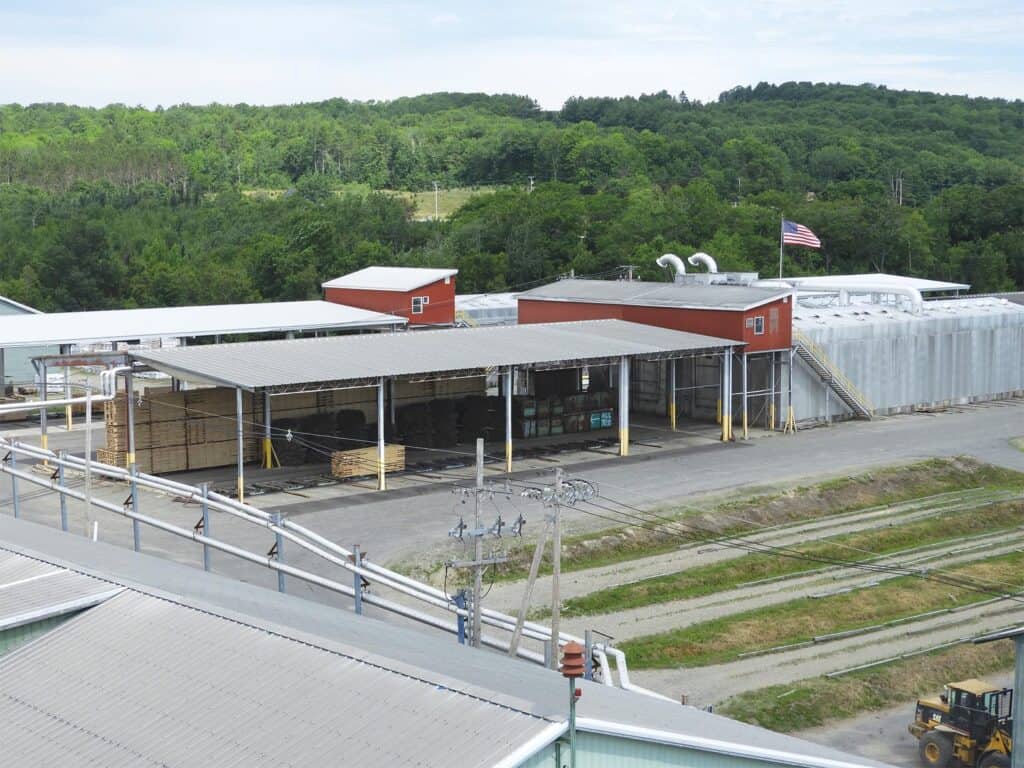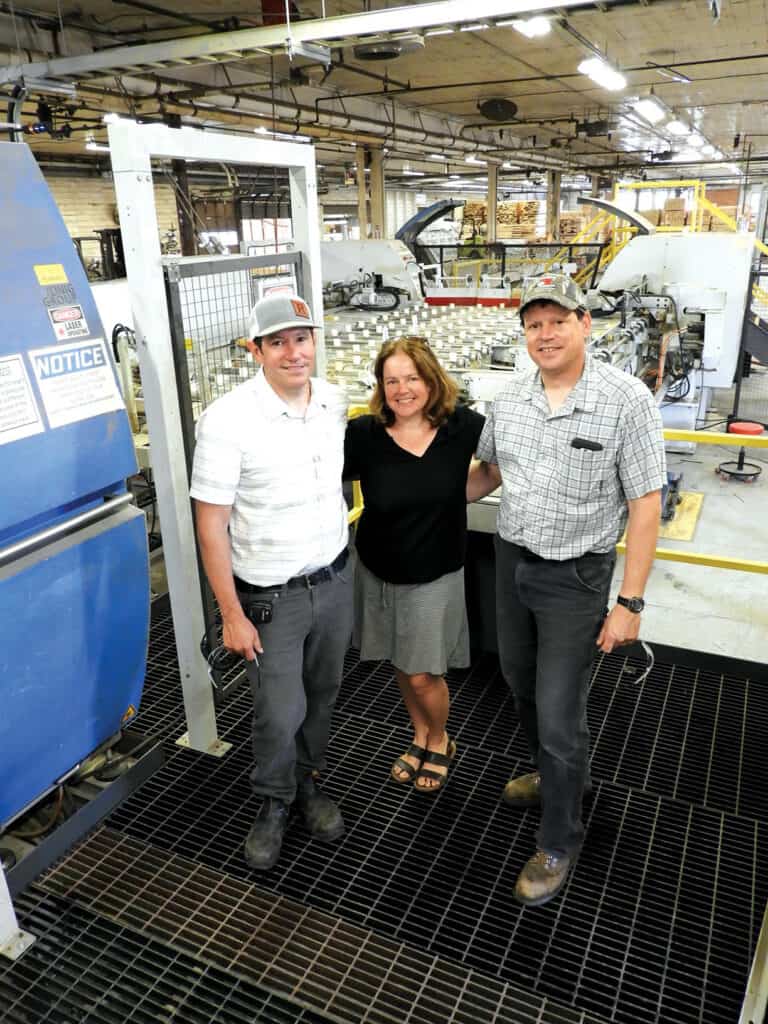 Searsmont, ME—Robbins Lumber Company, located here, recently acquired Limington Lumber of East Baldwin, ME, and one reason was that despite about a two-hour distance between the two sawmills, in their business outlook they have been very close all along. In their combination, Limington (now operating as Robbins Lumber East Baldwin, LLC) and Robbins complement and strengthen each other, in a symbiotic relationship.
Win Smith, who headed up Limington Lumber, is now the acting manager of Robbins Lumber East Baldwin. Alden Robbins noted, "Win has a great relationship with his employees, his employees have a lot of respect for Win, and we respect that as well. We like that philosophy, and we realize at the end of the day it's our crew that keeps this mill running."
Smith and Alden Robbins were key in bringing these two companies together.
Jim Robbins, president of Robbins Lumber, observed, "This is a synergy of two, highly compatible Eastern White Pine mills who have a longtime friendship and mutual respect as mill owners. Each holds similar values and philosophies that prioritize people, product and partnerships while emphasizing safety and our greatest asset, our employees.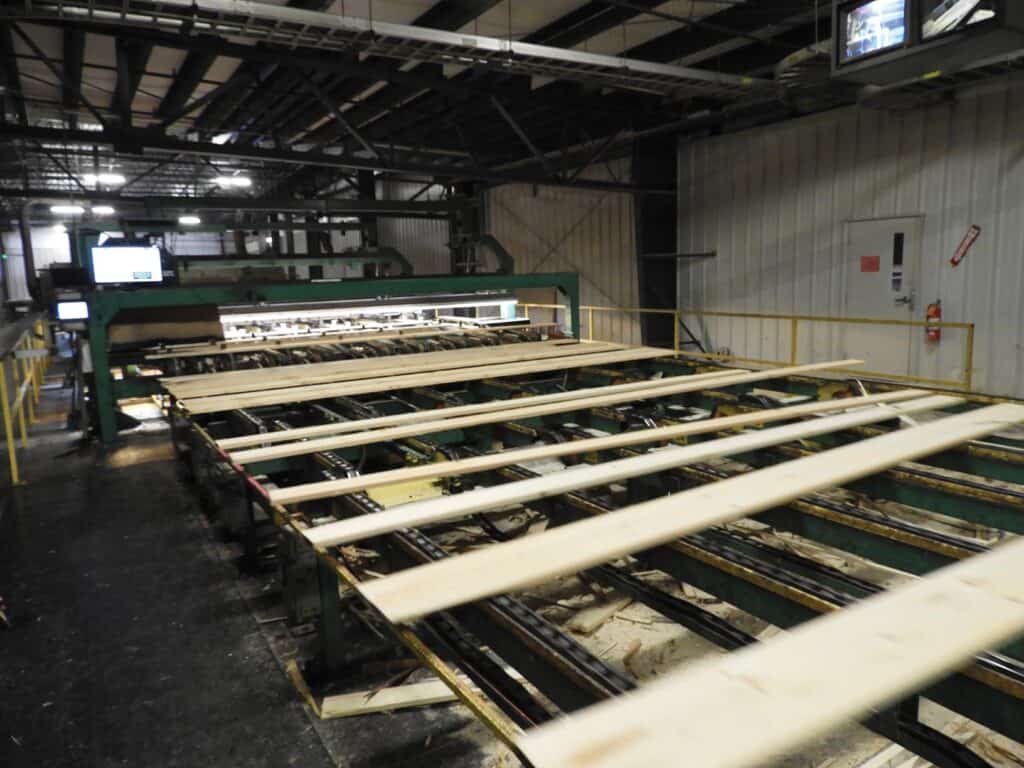 "The Limington and Robbins' teams are excited to broaden our ability to deliver the highest quality Eastern White Pine products that our customers have come to expect from us. The partnership will help position our larger organization to better serve our loyal customers now and those we will have the opportunity to serve in the future."
The addition of Limington increases Robbins' output of Eastern White Pine lumber by 20 million board feet, pushing the combined total to 50 million board feet, plus another 10 million board feet processed.
There were other considerations besides production volume in the purchase of Limington. Alden Robbins, vice president and sales manager for Robbins, stated, "We have quality standards and Limington has mirrored those high-quality standards. So, Limington Lumber has evolved and now has become a key part of the Robbins family. This addition has really been seamless because our core values align regarding similar cultures, similar beliefs, a focus on quality and safety."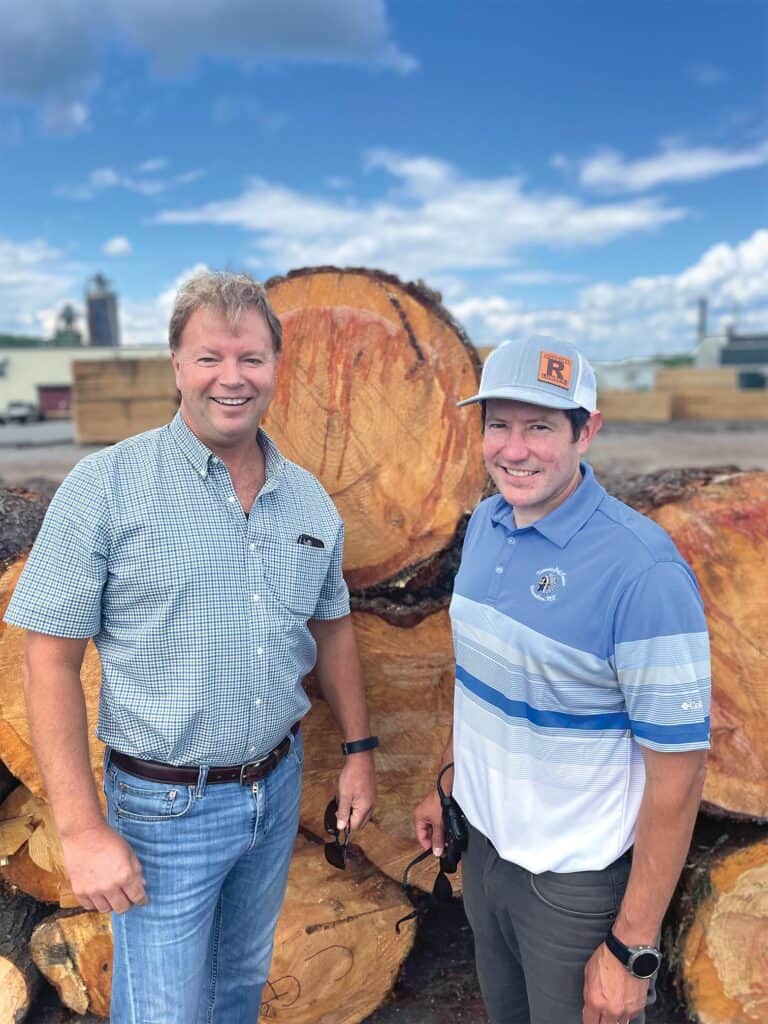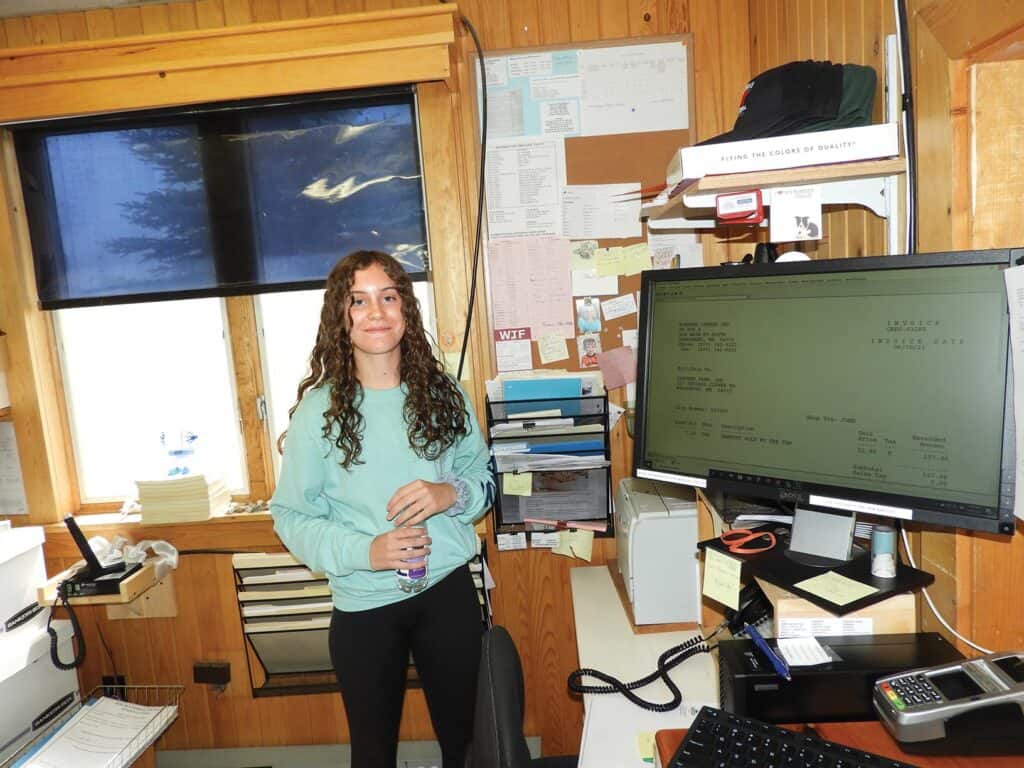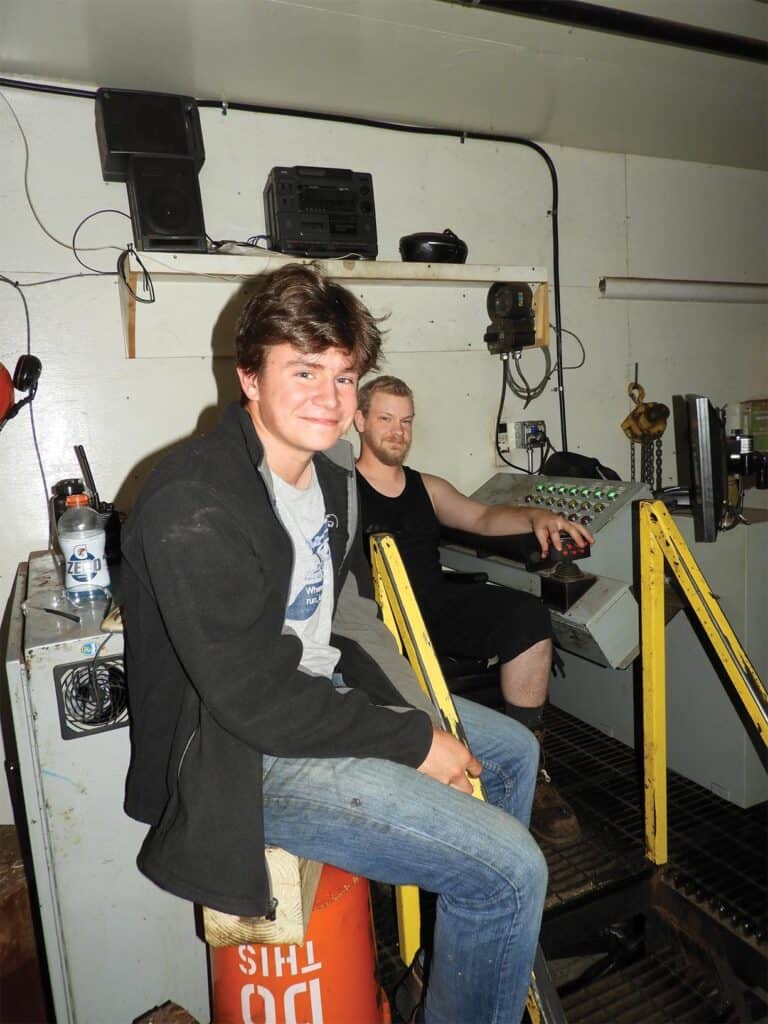 Jim Robbins said the basic reason for the acquisition was, "We wanted to expand our production, number one. We wanted to be able to keep supplying our customers with product. This lumber market came up short on some of our specialty items, and this acquisition allows us to better address those needs. We will come together with similar philosophies, similar concerns of quality, and with the understanding that taking care of our crew is very important to us as well. We wanted to come together to consistently provide product to our customers that we are doing business with and make sure the product is there for them in the future."
Catherine Robbins-Halsted, president of Robbins Lumber East Baldwin, said that employees, customer service, quality and the consistency of products set Robbins apart from other sawmills. She said Robbins also has its own timberlands in northeastern Maine, which total more than 20,000 acres. "We manage this timber for the future generations," she said.
Considering the future, Robbins Lumber takes the sustainability of the Eastern White Pine resource extremely serious in their manufacturing, forest management, and land conservation activities. Nothing goes to waste as Pine logs are turned into beautiful lumber products:
Bark is collected and sold to landscapers for mulch. 
Green sawdust is sold to farmers and to pellet manufacturers for home heating.
Green chips are sold to mills for paper manufacturing.
Excess steam from biomass power plant operations is used to dry lumber in the kilns.
Planer mill shavings are sold to horse farmers for bedding.
Other wood byproducts are used as fuel in the biomass plant.
These measures reflect on Robbins' longtime propensity toward innovation.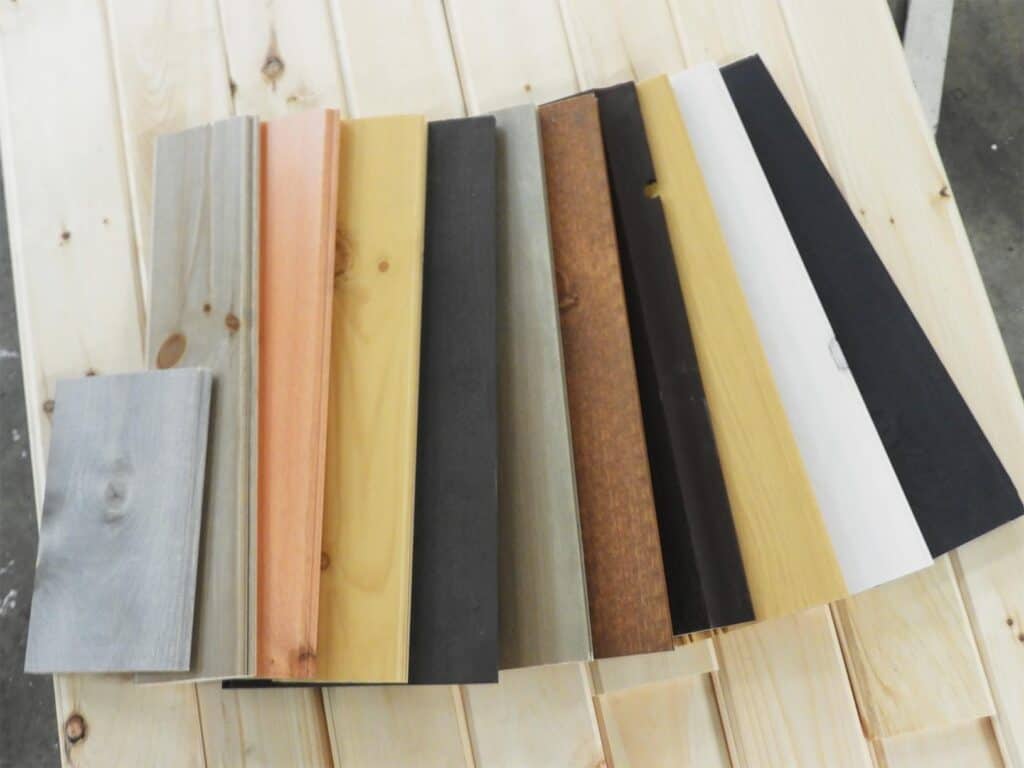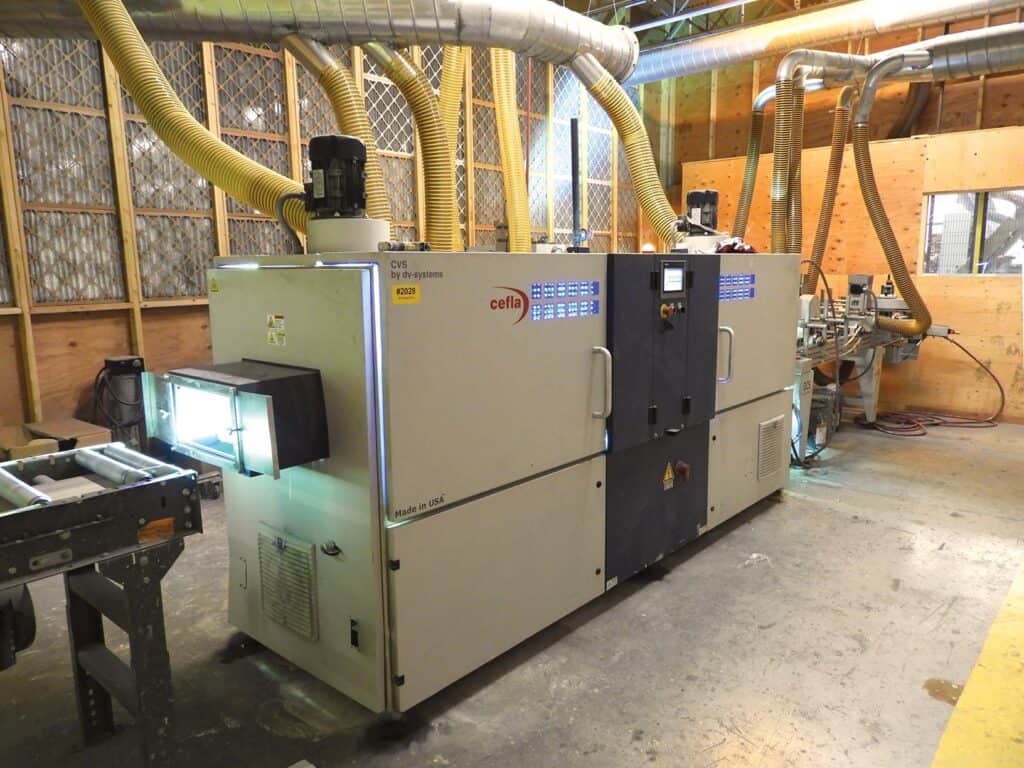 Robbins, founded in 1881, is a fifth-generation company, while Limington was a second-generation lumber manufacturer. Quality and innovation go back a long way at Robbins Lumber. The company began when Frank and Otis Robbins first opened their small stave mill on the St. George River in 1881. In those days production stopped in July at the water-powered mill as the St. George's River flow diminished. Trees were cut with crosscut saws and axes. Saws were filed by lantern light. 
In 1912, the family business began to grow as Otis' son James installed the first long lumber carriage. His son, Lawrence, brought diesel power to the mill in 1947, finally enabling year-round operation. Disaster struck in 1957, when the mill burned to the ground. Looking forward rather than back, the Robbins family rebuilt the stave mill, but added a new sawmill.
A year later, with the new mills in operation, the family added another dimension to Robbins Lumber, planting their first Christmas trees. By 1968, the year those first trees were harvested, Robbins was planting 20,000 Christmas trees a year. In 1969, in need of more space and no longer dependent upon water power, the mill was moved to its current site.
"Since the 1960's, Robbins Lumber has seen tremendous growth, always with an eye toward customer service through quality, efficiency and innovation," said Alden Robbins. Responding to the energy crisis of the 1970's, an industrial wood waste-burning boiler was added that not only provided heat for all the mill's buildings, but could generate over 25 percent of its power. Since 2002 Robbins Lumber has had the capacity to generate over 50 percent of its power. Other energy-efficient additions in the mill include: kiln vent exchanges, variable speed drives, computers, log scanning and water recycling.
This year, in addition to announcing Robbins Lumber East Baldwin, Robbins Lumber Inc. owns and manages more than 20,000 acres of its own forests and buys logs from over 150 independent loggers. Milling operations are located on a 40-acre site in Searsmont that includes a 1.2 megawatt co-generation plant, 675,000 board feet of dry kiln capacity, computerized sawmill, planing mills, cut up shop, 70,000 square feet of warehouse, and the company's general offices.
"Robbins Lumber takes pride in its safety record, employee tenure and employee benefits," Alden Robbins said.
In sales, Robbins Lumber has seven people: Alden Robbins, Win Smith, John Ritz, Jason Fuller, James Webb, Tonia Tibbetts and Kris Heald.
Of late, a few members of the sixth generation of the Robbins family have been working school breaks and summer vacations at Robbins Lumber. Catherine Robbins-Halsted said the acquisition of Limington "provides opportunities for the next generation."
Alden Robbins and Catherine Robbins-Halsted serve on a number of boards in the industry. Alden is on the board of the Retail Lumber Dealers Association of Maine, he is chairman of the Northeastern Lumber Manufacturers Association and is on the executive committee of the North American Wholesale Lumber Association (NAWLA).
Catherine Robbins-Halsted is on the board of Land for Maine's Future, on the executive committee and board of the Forest Society of Maine and on the board of Forest Legacy of Maine. Robbins Lumber is a member of NAWLA.
For more information, visit www.rlco.com.