Springfield, OR— Oregon Industrial Lumber Products, located here, recently developed and debuted Denali Cedar, which John McDowell, President for OILP, defines as "the peak of Cedar. All Cedar has benefits, but Denali has the most and is the best choice for multiple applications."
Denali is manufactured from Alaskan Yellow Cedar and is used for decking (boards are available in narrow widths – 5/4×4 or 2×4 – and in wides – 5/4×6 or 2×6), trim, siding and patterns. In fact, Denali Cedar designs all the components to feature railings, entryways, stairs, seats, storage, planters and more.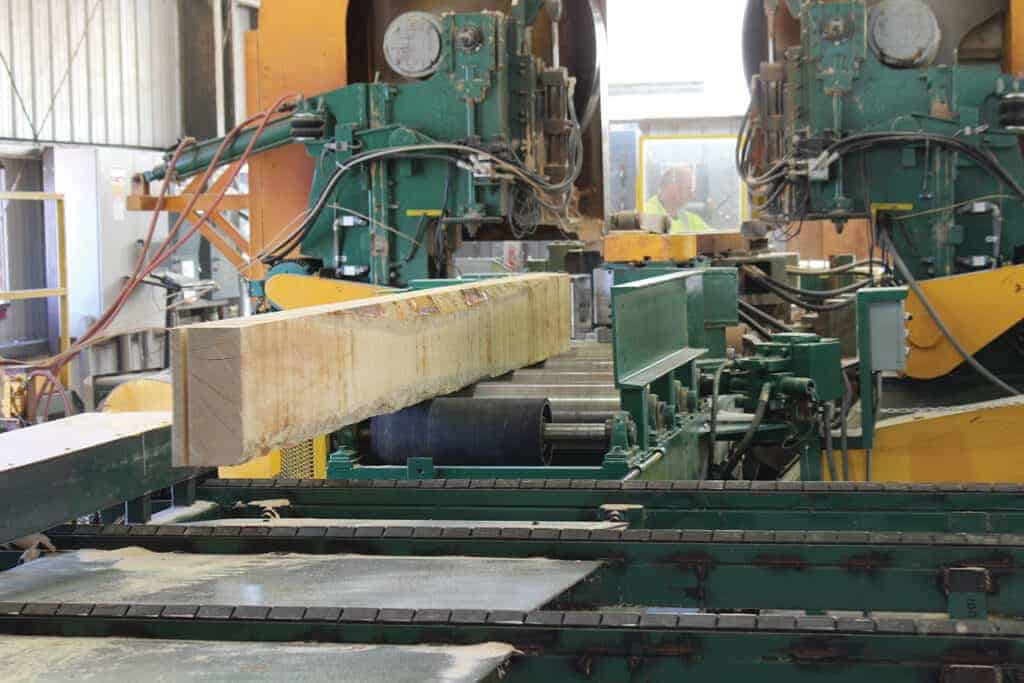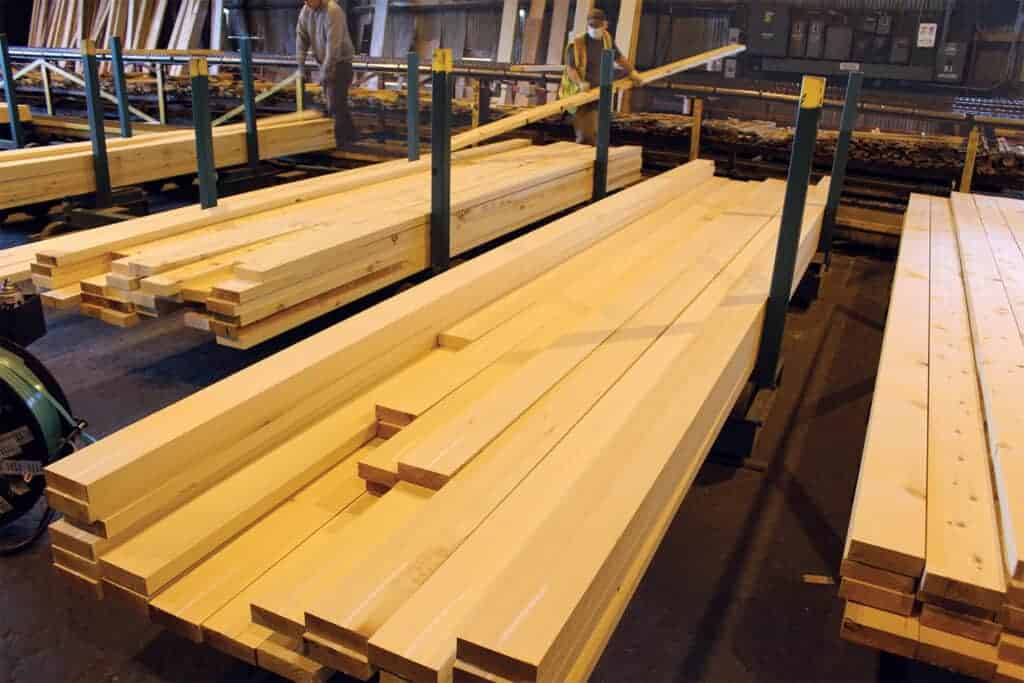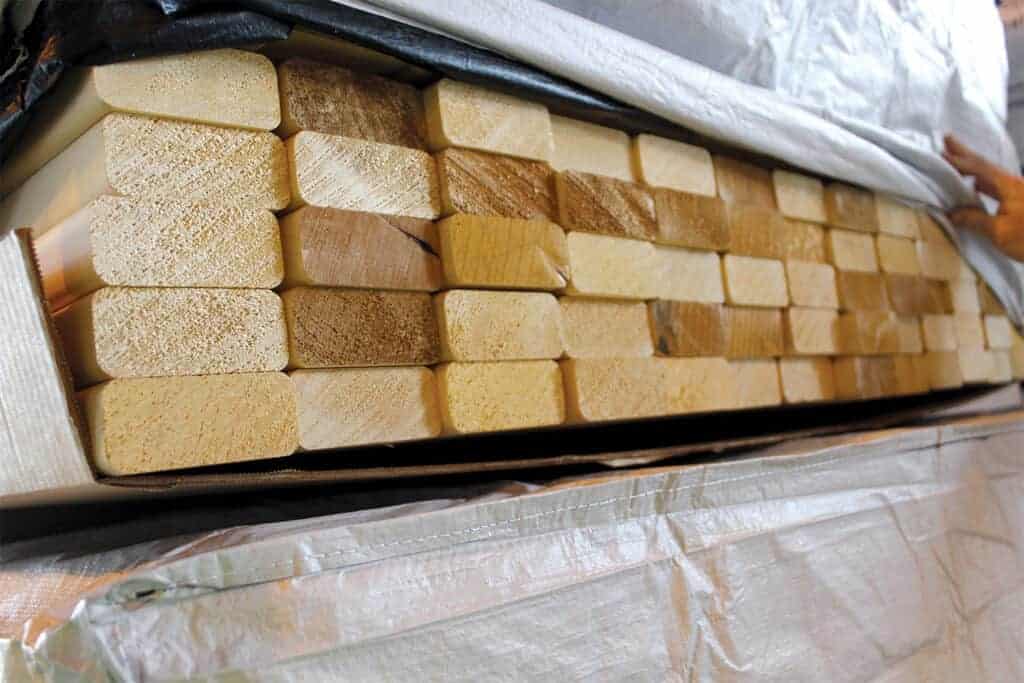 Because Alaskan Yellow Cedar is renowned for its decay and insect resistance and stability, it was the perfect choice for OILP's Denali Cedar products. McDowell noted, "Among the many advantages of Denali Cedar are that it doesn't sliver, it's harder and structurally stronger than other types of Cedar, has uniform color and texture, ages well and consistently, and is environmentally-friendly, due to not needing to be chemically treated to withstand the elements."
It can be used for all trim and architectural details, such as corner boards, fascia, soffit, frieze board, casings and boxed post-and-beam. So versatile is Denali Cedar that it can also be used as docking material or any type of water marine environment or saunas, as well as traditional Japanese architecture, whether it's an outside garden, pergola or house.
Denali Cedar exterior siding options are available in bevel (clapboard), v-joint and nickel gap.
Denali Cedar's origin dates back to 2014 after OILP, whose niche market has been Doug Fir (S4S, pattern stock) decided to add a species "so we wouldn't have all our eggs in one basket, so to speak," explained McDowell. That's when OILP was lucky enough to bring onboard Andrew Jones and Stacey Fuller, both of whom have great experience with Yellow Cedar, and they happened to bring along some loyal customers with them. McDowell explained, "At the time, we were planning on simply continuing to do high quality Doug Fir. One of our customers was having trouble sourcing some of their products in Cedar. They asked if we could develop a good product for their current programs. At first, I wasn't sure we could do it. Our mill is really set up as a quality, not quantity, production facility. And I was unsure if we could enter the super competitive world of Cedar."
After significant planning, OILP knew they could create a program that presented the strength of Alaskan Yellow Cedar, which McDowell said all comes from Canada. OILP is able to, as McDowell put it, "pick through the Yellow Cedar for the best and that is what ultimately becomes Denali Cedar. We stand by that."
He added, "We had to develop a product that was a step above everything else in quality, and Denali Cedar is the result."
Jones identified preferred fiber suppliers that fit OILP's specifications. Then the company refined the production process in both kiln drying and surfacing. "Because we are a small company," said McDowell, "we can really focus on the quality of what we make."
As the Denali Cedar line and sales grew, OILP realized more talent was needed on staff to keep up with product demand. That's when they hired Mike Delano, an experienced Yellow Cedar lumberman who works closely with Jones to quote and fulfill Denali Cedar sales. He also oversees special orders as they are processed through the mill to ensure the material meets Denali Cedar standards.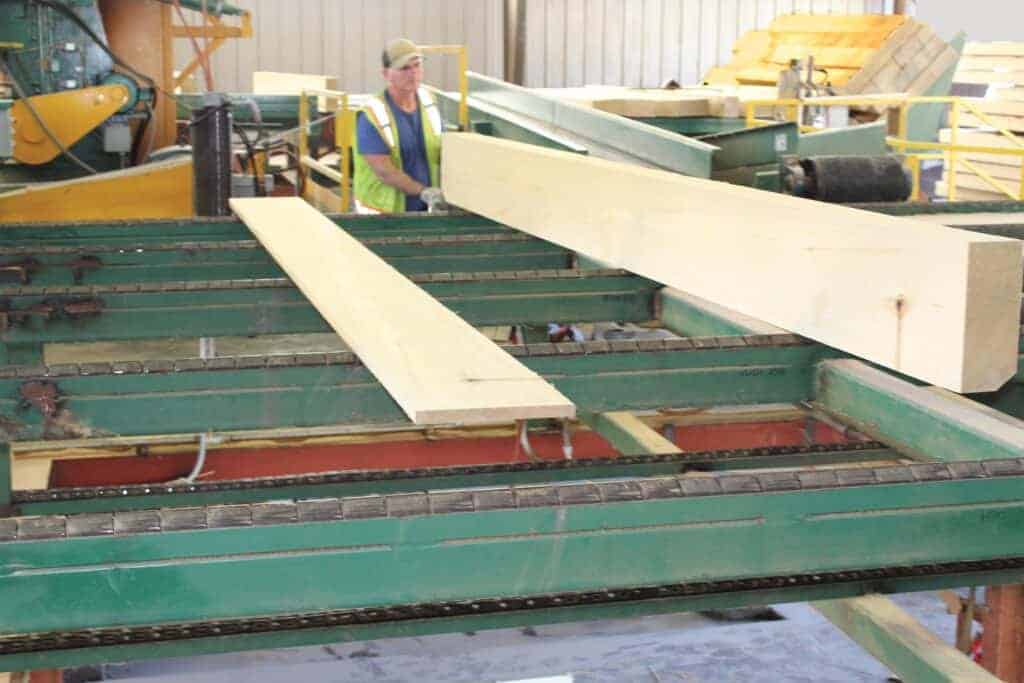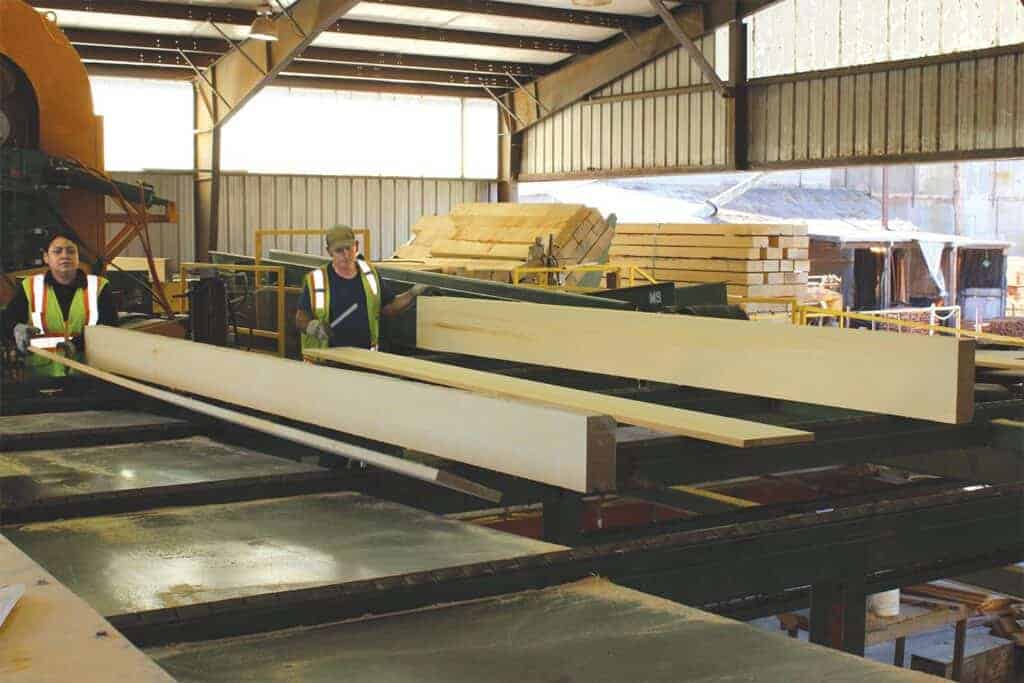 OILP markets Denali Cedar to stocking distributors, with whom they collaborate in order to inform customers on the value of the product. To that end, OILP has launched a website dedicated to Denali Cedar. "Our goal with this is to provide as much support as possible because there is only one source for Denali Cedar. We want our customers to be comfortable and informed on the amazing product they're buying. Then they can share with confidence the same information and quality to their customers. Eventually we will produce installation videos and provide those on our digital platform because like any wood species, Denali Cedar has some little nuances to correctly installing it."
In summary, McDowell noted that Alaskan Yellow Cedar gives Oregon Industrial the chance to showcase its specialty finish process to yield beautiful options for the discerning homeowner, builder and architect. "Wood resonates more than ever with today's consumer who seeks out products with authentic value," he said. "Our Denali Cedar products reflect time-honored tradition of building with real wood. The entire team at Oregon Industrial takes pride in how our machines and wood work together to produce such outstanding results."
Learn more at www.Denalicedar.com.