Blog Provided By Dean Cabinetry – Author: Jenny Cazares – www.deancabinetry.com
What are the most commonly used woods for countertops?
Maple is the most commonly used wood for countertops and butcher blocks. It is light in color and has a smooth texture; it's durable and resistant to water damage.
Bamboo is technically in the "grass" family and is not wood. It is commonly used though as a "wood" countertop, because it looks like wood.  
Bamboo is light in color and is very durable. It is heat treated and naturally antimicrobial, which means it kills or slows the spread of microorganisms. Bamboo is environmentally friendly, but it can be treated with chemicals.
You may want to ask your countertop provider if they can supply Bamboo that has not been treated with chemicals.
Is there a difference between butcher block and wood countertops?
A true butcher block is thicker than a wood countertop. It is made of a strong, durable wood that is less likely to show blade marks.
What are the different types of grain for butcher blocks and wood countertops?
Edge Grain-This is when the boards are placed on their side and glued together. It has a narrower edge and is best for large areas of counter space and islands.This type can be used for a butcher block.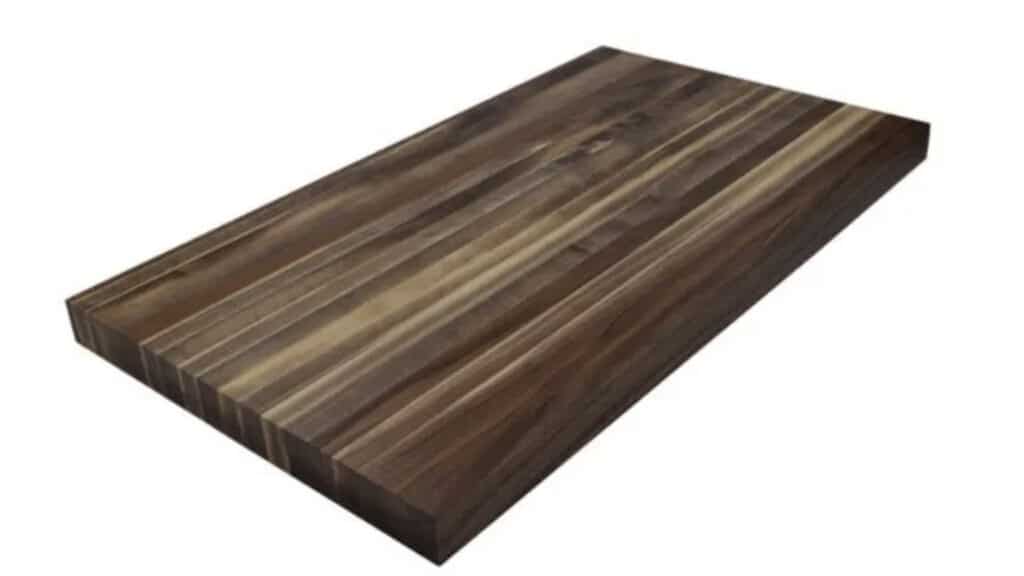 End Grain– This is blocks of edge grain turned on end and glued together. It is highly durable, thicker and less likely to show blade marks; End Grain also makes an excellent option for a butcher block. It does use 40% more wood to make, therefore it would be a more expensive option.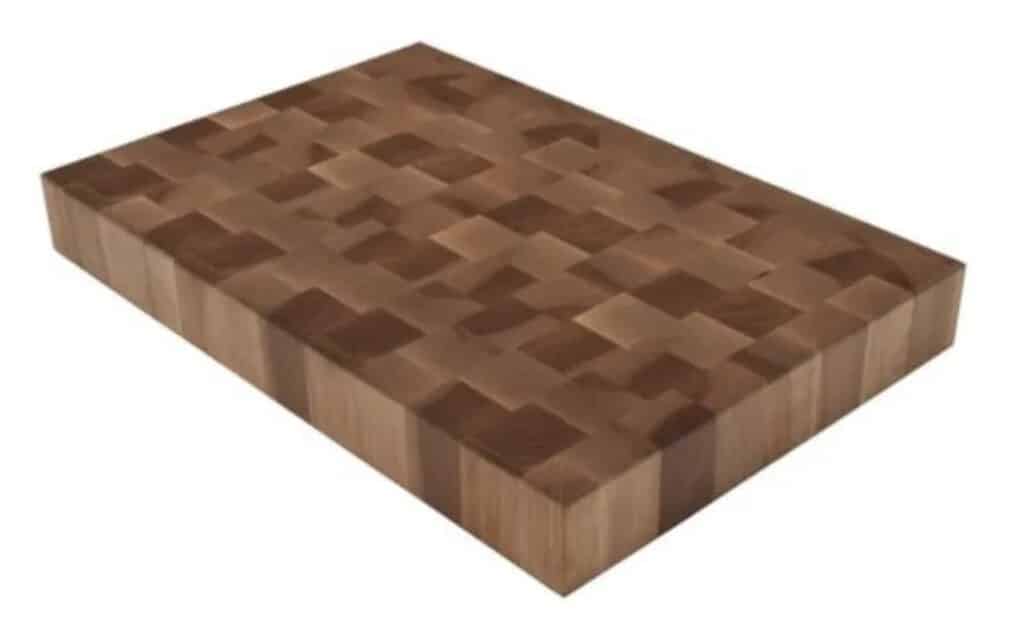 Face Grain-This is wood that lays flat like a plank; typically 4-12 inches wide for each plank. They are glued together and face grain is more likely to show scratches and dents. This would be best suitable for countertops, an island, or a bar area.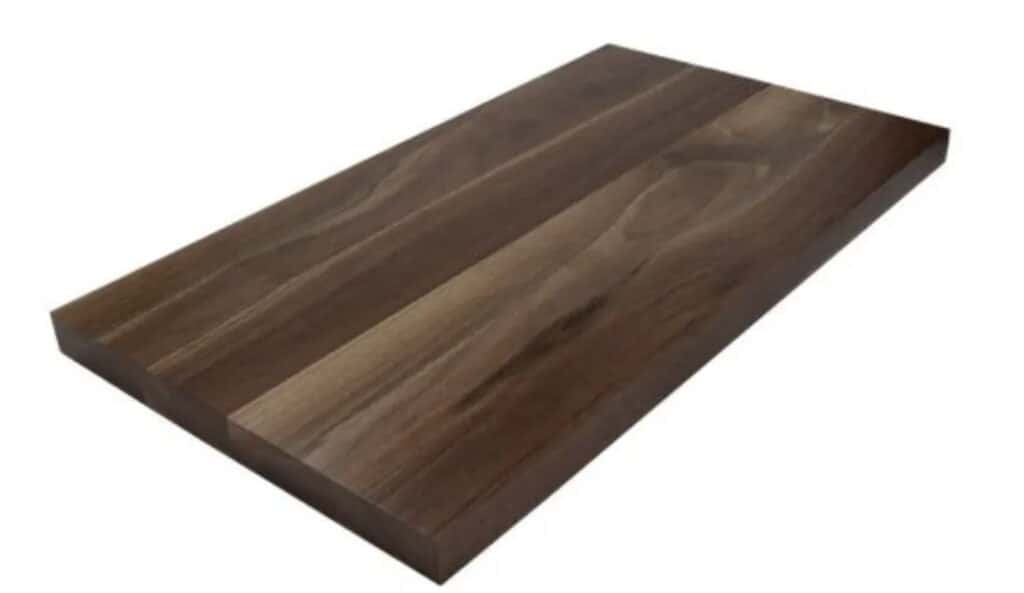 How thick are typical wood countertops?
Wood countertops can range from ¾ inch to 6 inches; based on personal preference.
How thick are butcher blocks?
A butcher's block can be substantially thicker than wood countertops; ranging from 2-12 inches.
What other types of wood can be used for wood countertops?
Here are a few other options for wood countertops:
Hickory is the strongest American wood, in warm brown and reddish brown tones.
Brazilian Cherry is one of the strongest woods, highly durable, resistant to scratches and dents, in a beautiful red tone.
Walnut has a rich, dark chocolate color, with a black grain.
Reclaimed Pine is very strong, durable, and has a weathered look, which adds character. Reclaimed American Chestnut & Longleaf Pine are highly desirable, but are no longer abundant.
White Oak is strong and has a beautiful showy grain with brown stripes.
Bolivian Rosewood is a very dense and heavy wood, in a rich brown with black stripes.
Saxon Wood is from South America, it is a yellowish brown color with gray and black stripes.
Hard Maple is similar to soft Maple, except the color is lighter.
Iroko is an African wood that is a gold color that mellows over time to a teak brown color.
Red Oak is strong and durable; it has a golden color with red streaks through it.
Birch has a natural light color with a fine smooth grain.
Mesquite is a hard domestic wood with mineral streaks that add character to the reddish brown color.