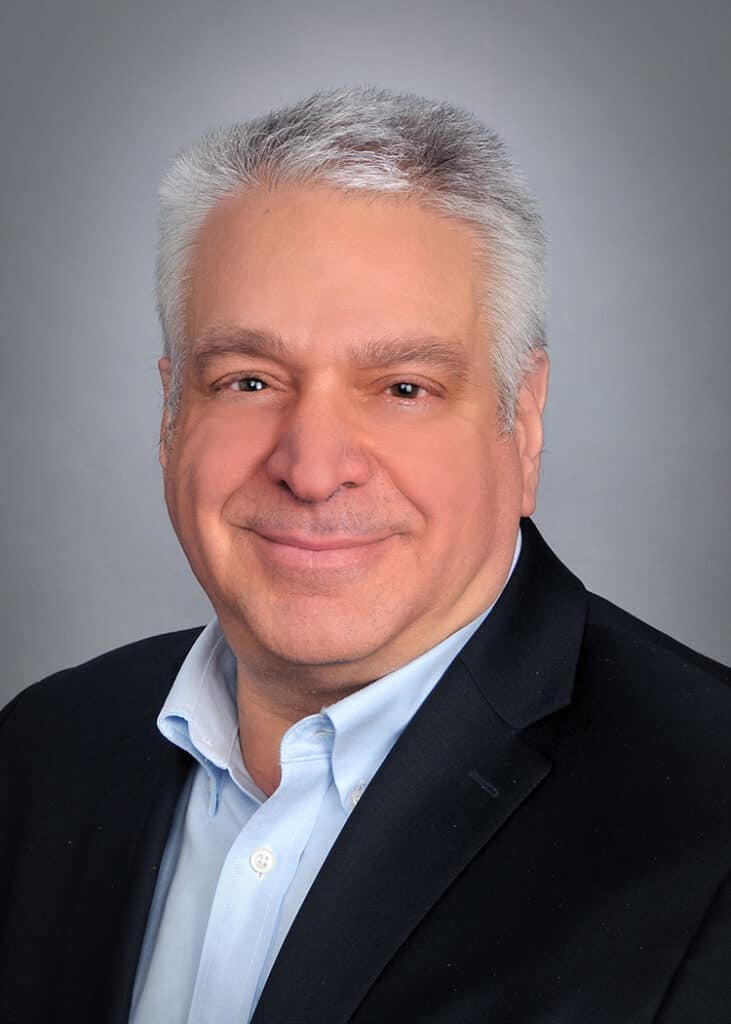 Boise Cascade Announces Retirement Of Viola And
Promotion Of Sikes
Boise, ID – Boise Cascade Company (Boise Cascade) (NYSE: BCC), headquartered here, recently announced the retirement of Rich Viola, senior vice president of sales and marketing, Building Materials Distribution (BMD) division, effective March 1, 2023.
Viola began his career at Billerica, Massachusetts-based Furman Lumber in 1980 after earning his bachelor's degree in marketing from Northeastern University in Boston. In 1999, Viola joined Boise Cascade when it acquired Furman. He steadily advanced through various sales and marketing roles, helping the company develop its national distribution footprint and reputation as an industry leader. Viola was promoted to the senior vice president position in 2016. "Rich has provided significant impacts within our company and the industry for many decades," said Nate Jorgensen, CEO. "I want to thank him for his values-driven leadership and tireless dedication to our customers and suppliers. We all wish him the very best in his retirement."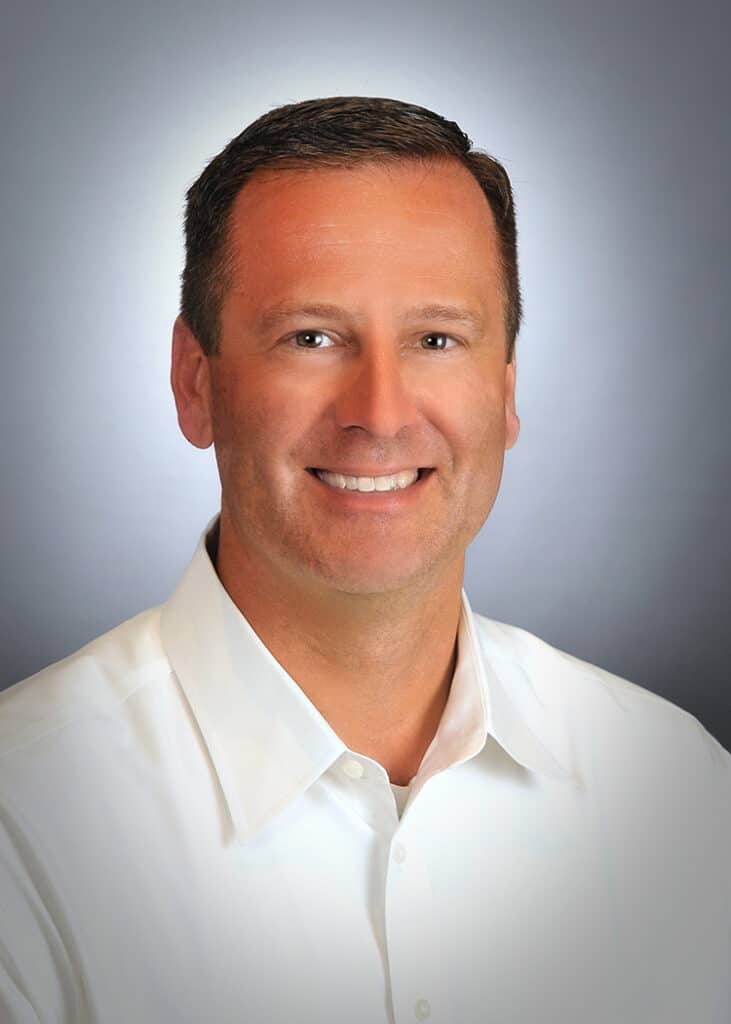 Nathan Sikes has been named sales and marketing director, replacing the role that Viola held. Sikes joined Boise Cascade in 2006 at the Dallas, TX branch. He advanced through several leadership roles, including branch manager, and was instrumental in launching the Dallas door shop. Sikes most recently served as the division's southwest regional manager.
"We have been planning for this transition and I am pleased we've been able to fill the position with internal talent. Nathan brings our values to life every day and has a proven record of success in every role he has held," said Jeff Strom, executive vice president. "I personally offer Rich my sincerest appreciation for his many contributions to BMD and the legacy of service he leaves with the building materials industry. I also want to congratulate Nathan on his new role and responsibilities."
Boise Cascade Company is one of the largest producers of engineered wood products and plywood in North America and a leading U.S. wholesale distributor of building products. For more information, please visit www.bc.com.

Mendocino Companies Complete Acquisition In Utah
Santa Rosa, CA – The Mendocino Companies completed purchasing the assets of Utah Wood Preserving (UWP) and portions of its affiliates recently. The acquisition complements existing operations throughout the U.S. West, covering the fastest growing regions, in a strong market for building materials. The acquisition improves service and product offerings for customers of all sizes.
UWP's manufacturing facility in Woods Cross, UT is a well-maintained, highly efficient preservative treating plant on a large, fully paved site with dry kilns and rail service. The facility will continue to operate as it has successfully for decades. A distribution yard, operating as ABS in Denver, CO was included in the asset purchase.
Robert Moore, UWP principal architect and partner, has agreed to join many UWP employees working for Mendocino's Allweather Wood business. Moore, bringing valuable expertise, has a 40+ year career as a pioneer in the forest products industry.
"We welcome UWP employees as colleagues and look forward to working together on initiatives creating opportunities for everyone," stated Mendocino Companies CEO Bob Mertz.
The Mendocino Family of Companies include Allweather Wood, Humboldt Redwood Company, Humboldt Sawmill Company, Mendocino Forest Products and Mendocino Redwood Company.
In aggregate Mendocino Companies owns 440,000 acres of Forest Stewardship Council® (FSC® C013133) certificated timberland, constitutes the largest waterborne wood treater in the Western USA and is the largest producer of Redwood lumber in the world. Collectively, these companies provide 900 employees and their families with excellent wages and benefits in rural communities of the Western USA. Additionally, Mendocino Companies owns and operates a 25-megaWatt biomass Cogen plant and the largest wood pellet plant in California.
For more information, visit www.MendoCo.com.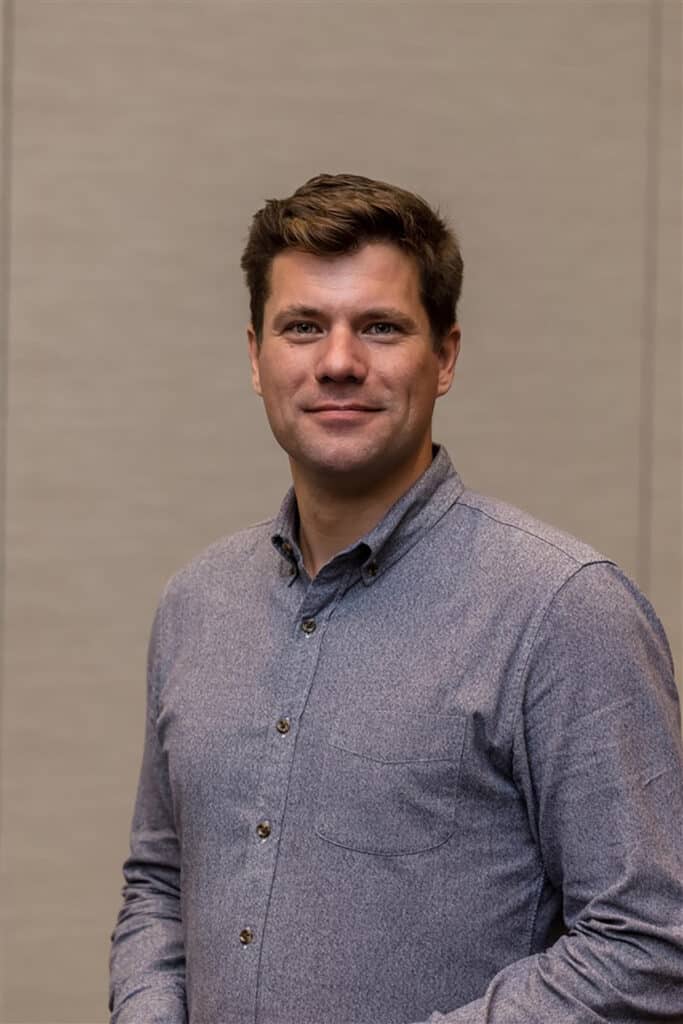 Nicholson And Cates Limited Enters Management Buy-Out Agreement
Burlington, ON—Nicholson and Cates Limited (N&C), with its head office here, a leading building products distributor and lumber re-manufacturer, announced that they entered into a management buy-out agreement recently. Over the coming years, leadership of the organization will transition to an employee shareholder group consisting of: Morgan Wellens, Brian Roger and Bill Best.
Jim Livermore, CEO and president of N&C, said, "As we considered retirement, our main priority was to ensure that all employees, customers and suppliers continue to be supported and cared for. It's because of our dedicated employees, past and present, that N&C has grown and thrived while maintaining its strong set of principles and cultivating a family atmosphere."
For over 50 years the Livermore family has owned and managed N&C. In that time, the company has grown from a small, family-run operation with a dozen employees to a nationwide company with 200 employees.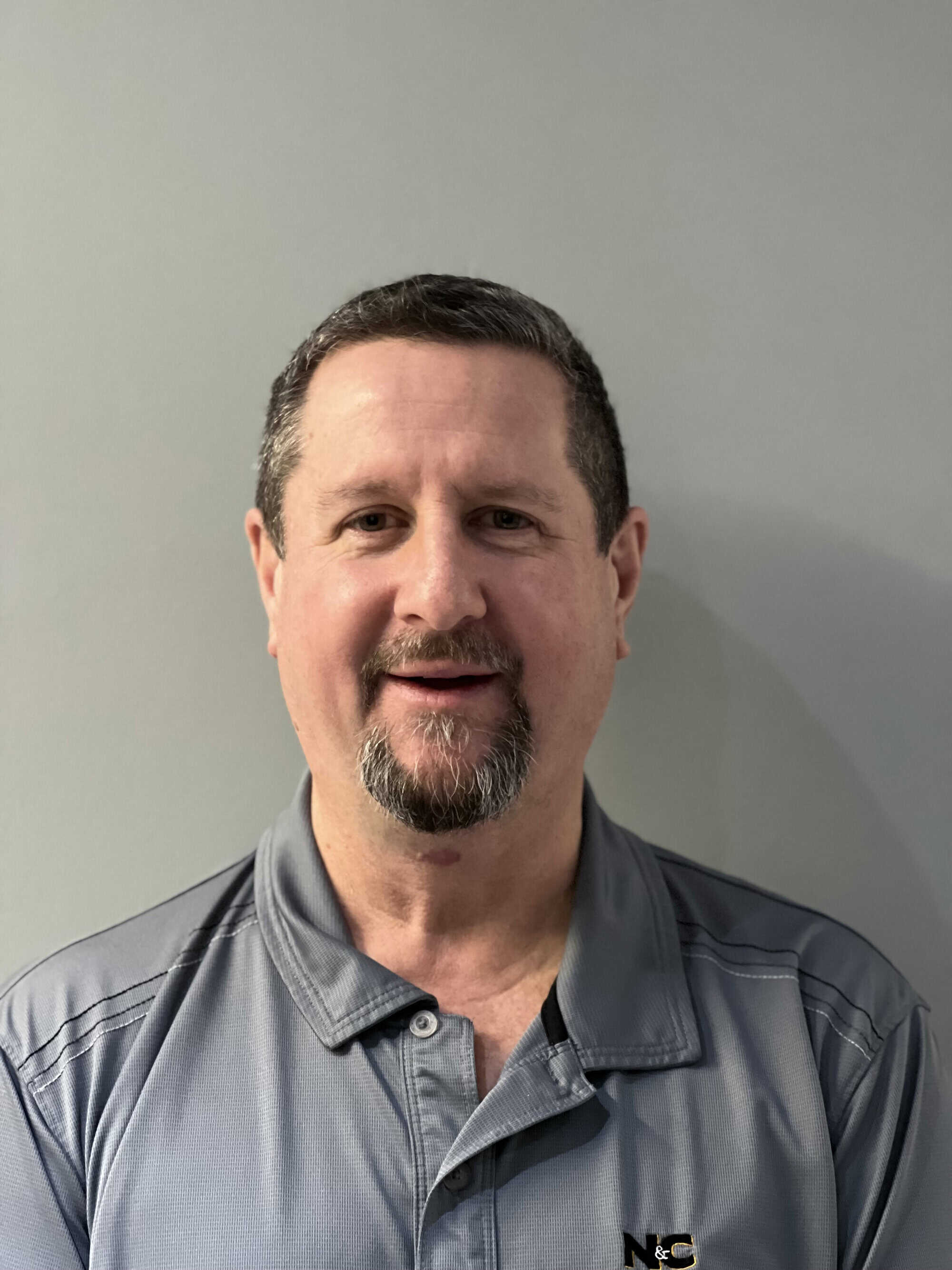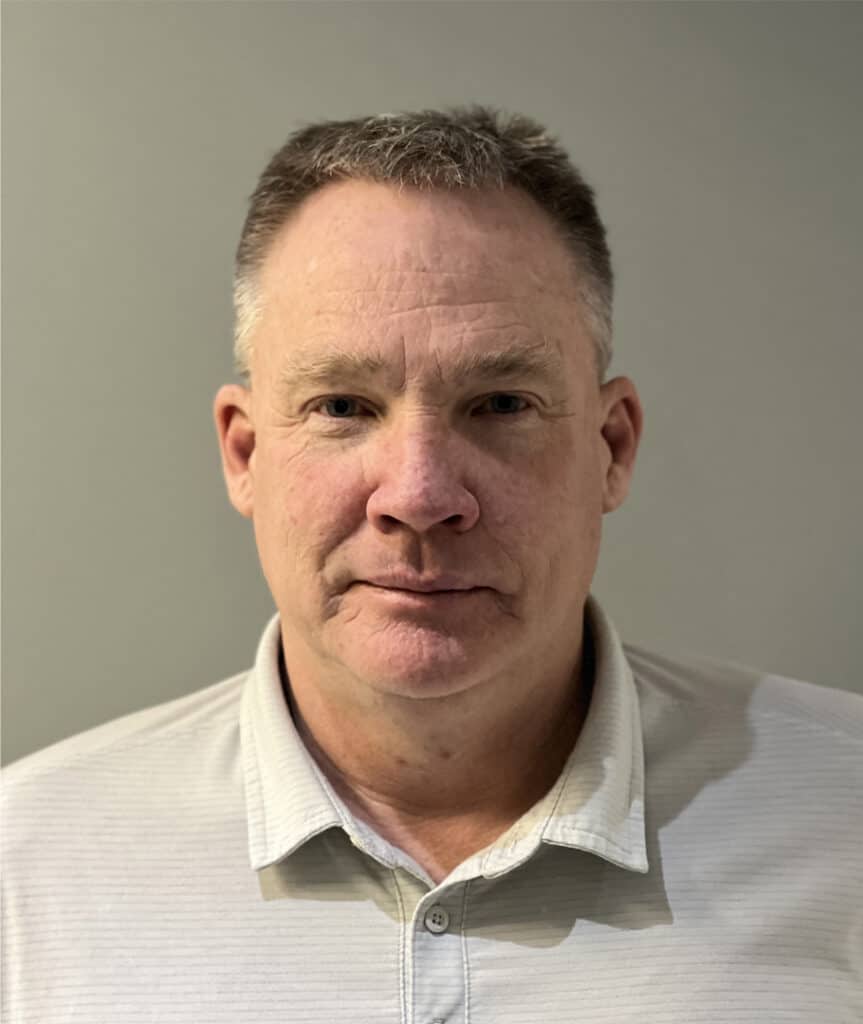 Leading the management buy-out team is Morgan Wellens, current manager of N&C's trading division. "The management buy-out team is honored to be participating in the N&C legacy, which is approaching 100 years. We're excited to help transition the organization and position it for the future."
The management transition will take place over the next few years and allow N&C to maintain its current brand recognition and autonomy. All divisions and operating units will continue in their same structure and locations.
N&C was founded in 1930 as an independent, family-owned distributor and re-manufacturer of lumber and building products.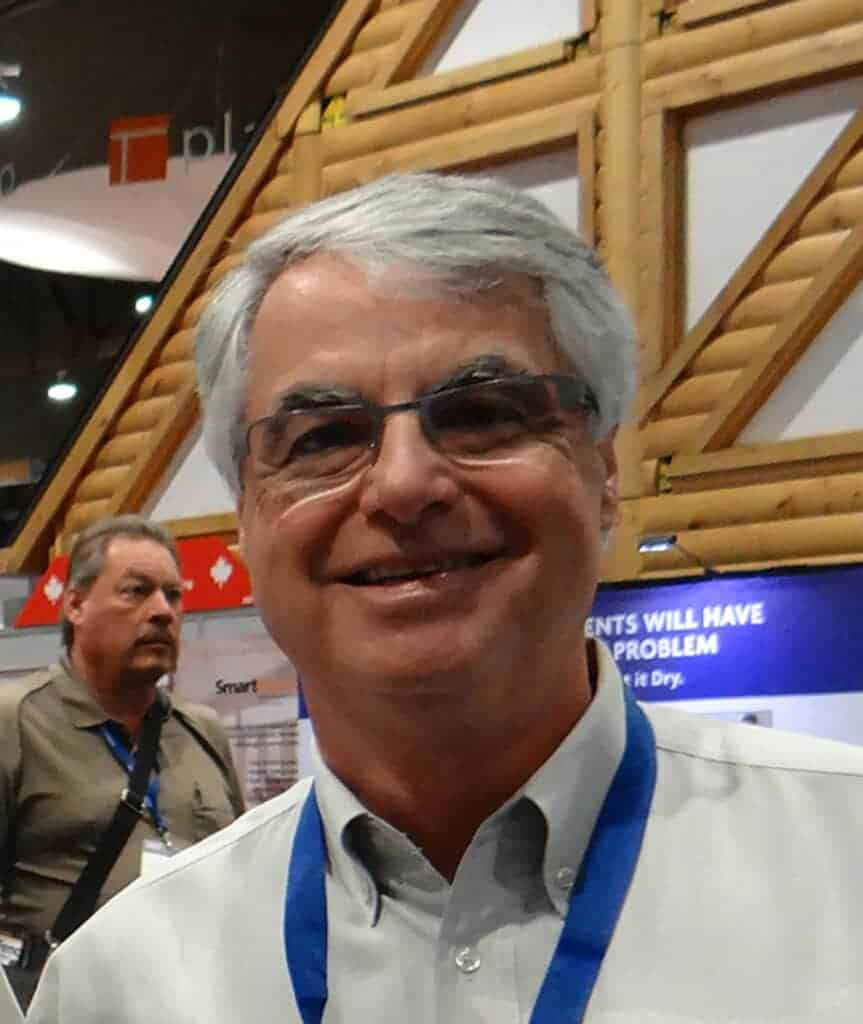 Today, N&C operates one of the largest building products distribution centers in Ontario along with three lumber milling facilities located in central and eastern Canada.
N&C distributes some of the most innovative and renowned building products including: TREX®, James Hardie™, Fraser Wood Siding, CertainTeed PVC and more. N&C's partnerships and processes reflect its commitment to the environment and to forging relationships with vendors that manage lumber, and other natural resources, responsibly.
For more information, visit www.niccates.com.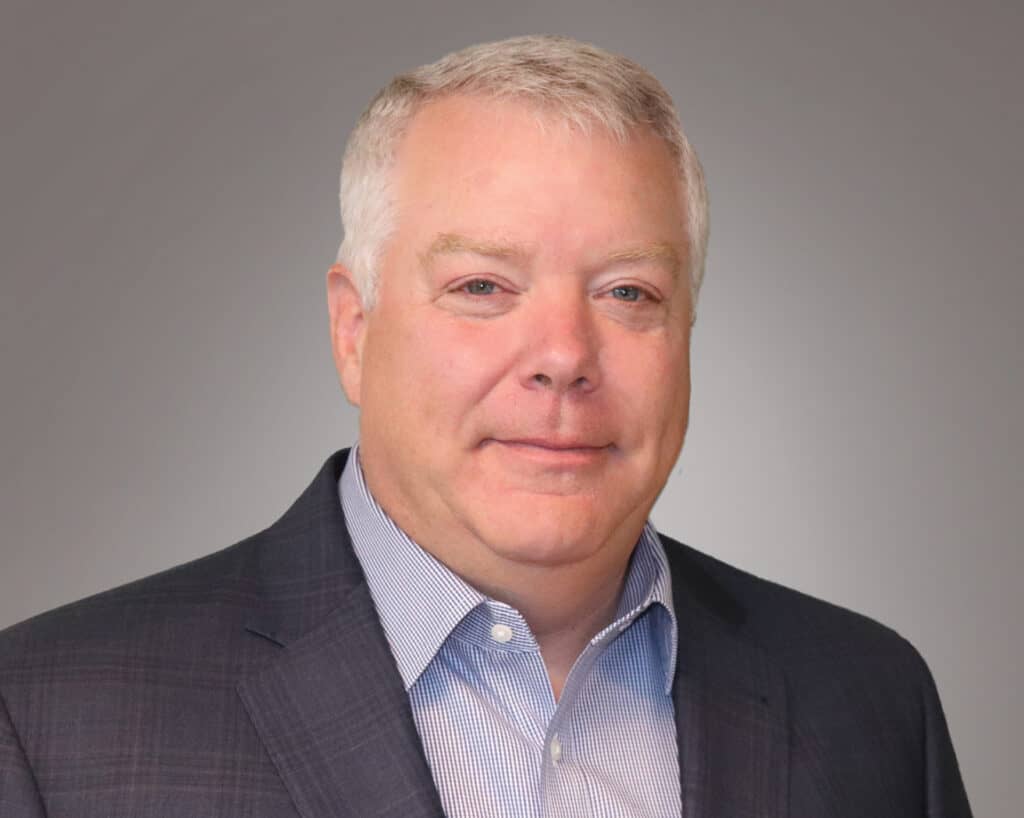 Specialty Building Products To Acquire Amerhart
Duluth, GA—Specialty Building Products, LLC ("SBP"), headquartered here, a leading distributor of specialty building products in North America, recently announced that it has signed a definitive agreement to acquire Amerhart, a leading regional distributor of specialty building materials. Financial terms of the transaction were not disclosed.
Specialty Building Products is at the core of the value chain for high value specialty building materials, a company press release stated. Their operating brands are U.S. Lumber, Alexandria Moulding, DW Distribution, Millwork Sales and Reeb.
Founded in 1940, Amerhart is a third-generation, family-run distributor of building materials serving customers from 10 locations in Wisconsin, Illinois, Kansas, Michigan, Minnesota and Missouri. This transaction deepens SBP's product offering, broadens its geographical footprint and is a continuation of SBP's strategy to invest in high-performing and complementary businesses that enable geographic and market segment expansion.
"Over multiple generations, Amerhart has provided their customers with the highest levels of service, enabling their growth to become a market-leader and one of North America's finest specialty distribution businesses," said Jeff McLendon, president and CEO of Specialty Building Products. "There is tremendous alignment between our companies, starting with our shared values. We are delighted to add Amerhart to the SBP family of brands."
"Amerhart maintains a strong market position and has a history of growth," added Mark Kasper, Amerhart CEO. "As part of SBP, we will gain access to new products and services, allowing us to provide our customers with a broader portfolio of materials, regardless of the location of their facility." The acquisition is expected to close in the first quarter of 2023, subject to the satisfaction of customary closing conditions.
Following the completion of the acquisition, Amerhart will maintain its current brand name, geographic locations, management team and team members, led by CEO Mark Kasper and President/COO Chad Warpinski, as part of SBP.
To learn more, visit www.specialtybuildingproducts.com.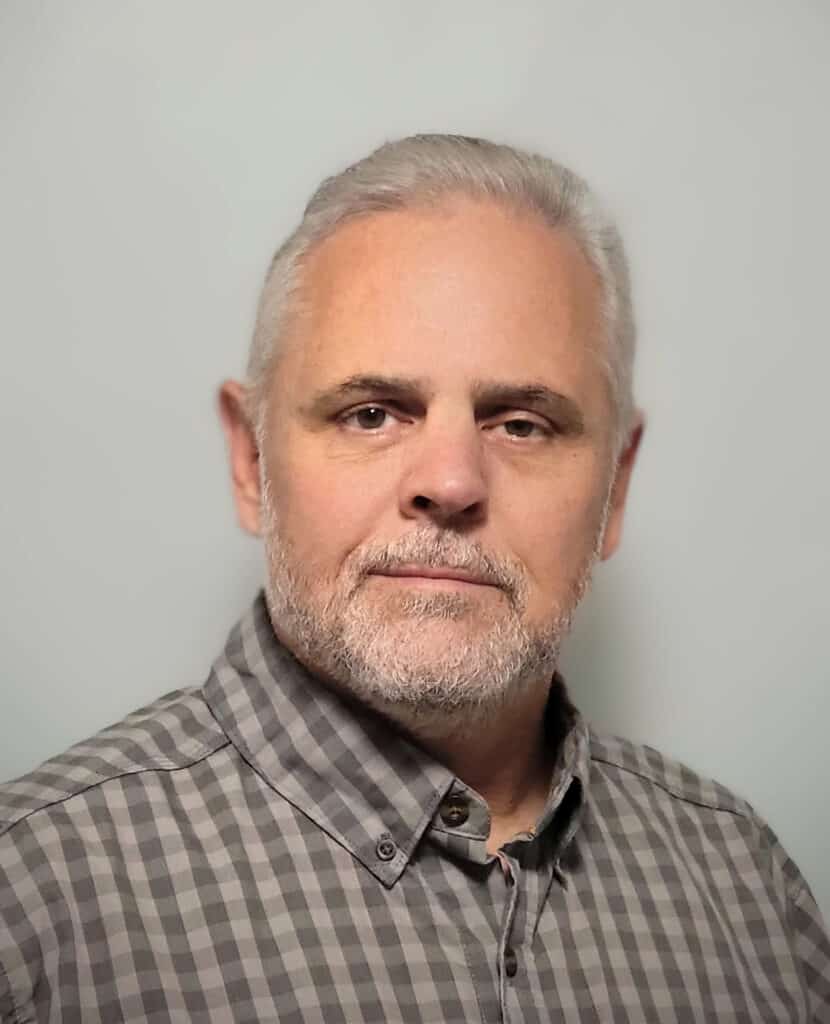 Chris Cournyer Joins SmartMill Sales Team
Levis, QC—SmartMill, with its head office here, recently announced a new addition in its USA sales team. Chris Cournyer has now joined as sales engineer for the USA market. In his new role Cournyer will be focused on SmartMill's growth throughout their U.S. customers, working on continuing to provide unique innovative technology solutions for the wood processing industry.
Cournyer came to SmartMill with nearly 15 years in the lumber industry with experience in both engineering and the sales field. Cournyer will be an important ally for SmartMill's current and future business partners, a company press release stated.
Cournyer will be based in Arkansas and can be reached at 541-905-3218 or chris.cournyer@smartmill.ca. SmartMill is a team of dedicated experts committed to the success of the wood processing industry. They foster the development of sustainable partnerships with all their customers. They design, manufacture and install state-of-the-art automation equipment that is a customizable solution to improve the profitability of their clients. SmartMill is present in all Southern Yellow Pine states.
To learn more, visit www.smartmill.ca.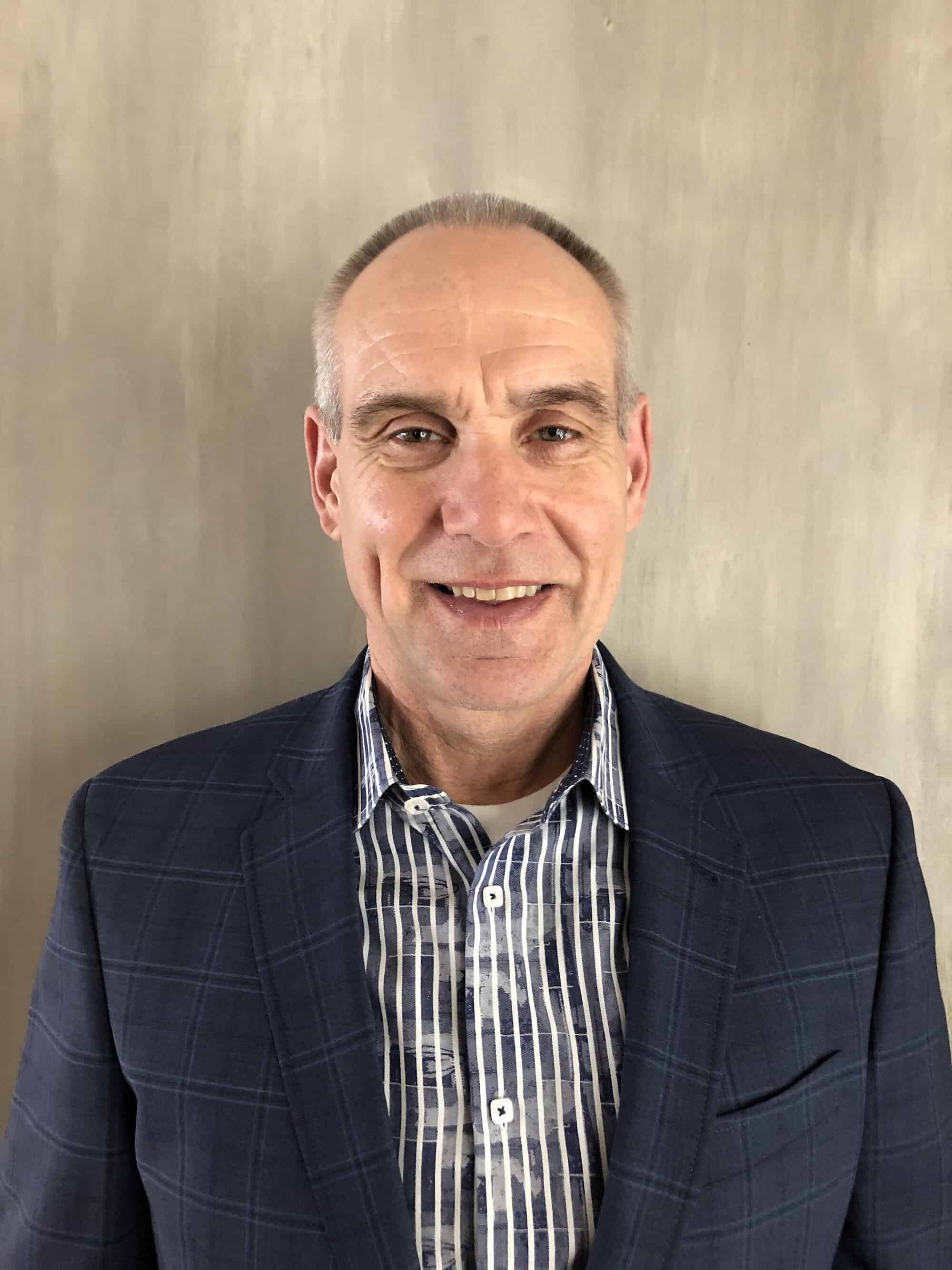 The Softwood Lumber Board 2023 Board Of Directors Announced
Washington, DC—The United States Secretary of Agriculture Thomas J. Vilsack has appointed Ricky Stanley to serve his first term on the Softwood Lumber Board (SLB) Board of Directors. He has also reappointed Jim Neiman, Tim Biewer, and Ray Ferris to serve their second terms on the board.
Representation on the board is proportional to regional production, and domestic manufacturers and importers of a variety of Softwood lumber products from a broad range of sizes and types of companies are represented. Directors will serve a three-year term of office beginning immediately to December 31, 2025. On January 1, 2023, current Director Brian Luoma began his two-year term as board chair, taking over from outgoing Board Chair Caroline Dauzat.
Stanley is the president and CEO of Brewton, AL–based T.R. Miller Mill Company; he starts his first term on the board representing the U.S. South. He comes to the SLB as a veteran leader in several other industry associations—including serving as the first vice chairman of the American Wood Council board of directors. He is also a member of the Southeastern Lumber Manufacturers Association and has already been active in the SLB, recently serving as a non-board member on its Industry Relations and Governance Committee.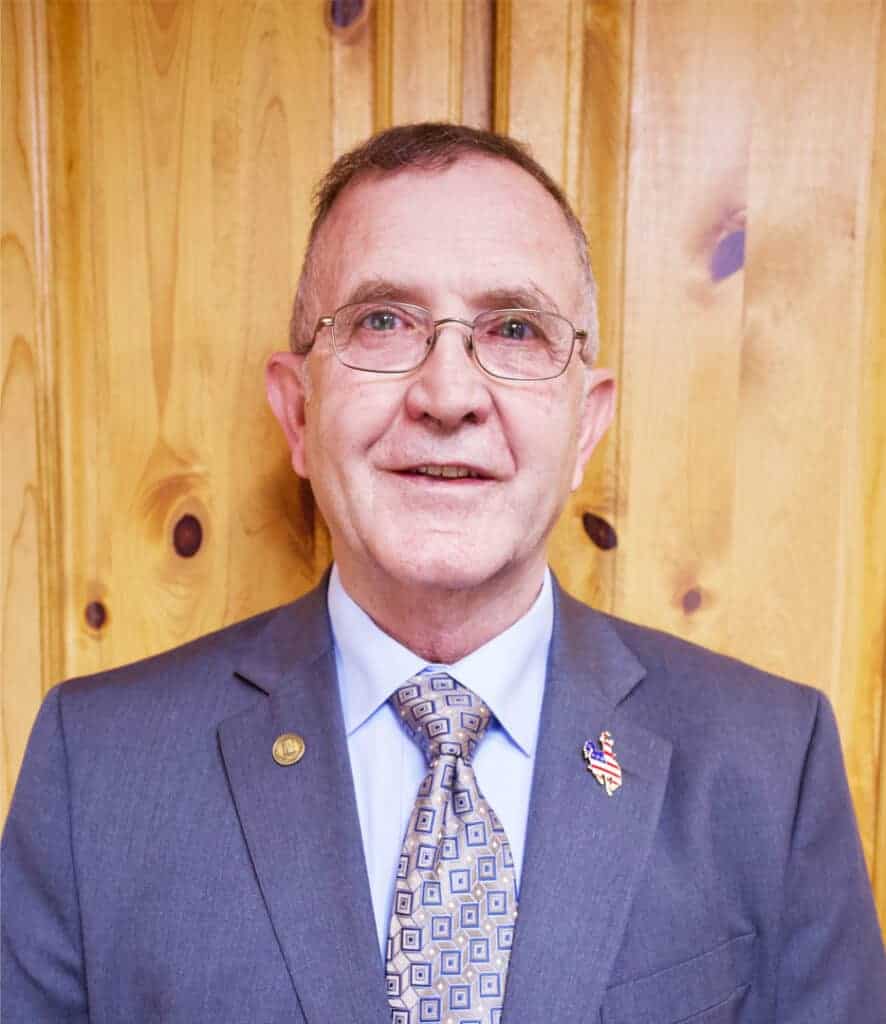 Nieman is the president and CEO of Hulett, WY–based Nieman Enterprises and affiliated companies. He currently serves as treasurer of the executive committee for the SLB's board of directors and as chair of the finance committee. This marks the start of his second term on the board, representing the U.S. West.
Biewer is the owner and president of St. Clair, MI–based Biewer Lumber. He currently serves on the SLB's industry relations and governance committee. This will be his second term on the board, representing the U.S. Northeast and Lake States.
Ferris is the President and CEO of Vancouver, BC–based West Fraser. He currently serves as the first vice chair of the SLB's executive committee and ex-officio of the finance and industry relations and governance committees. This will be his second term on the board, representing Canada West.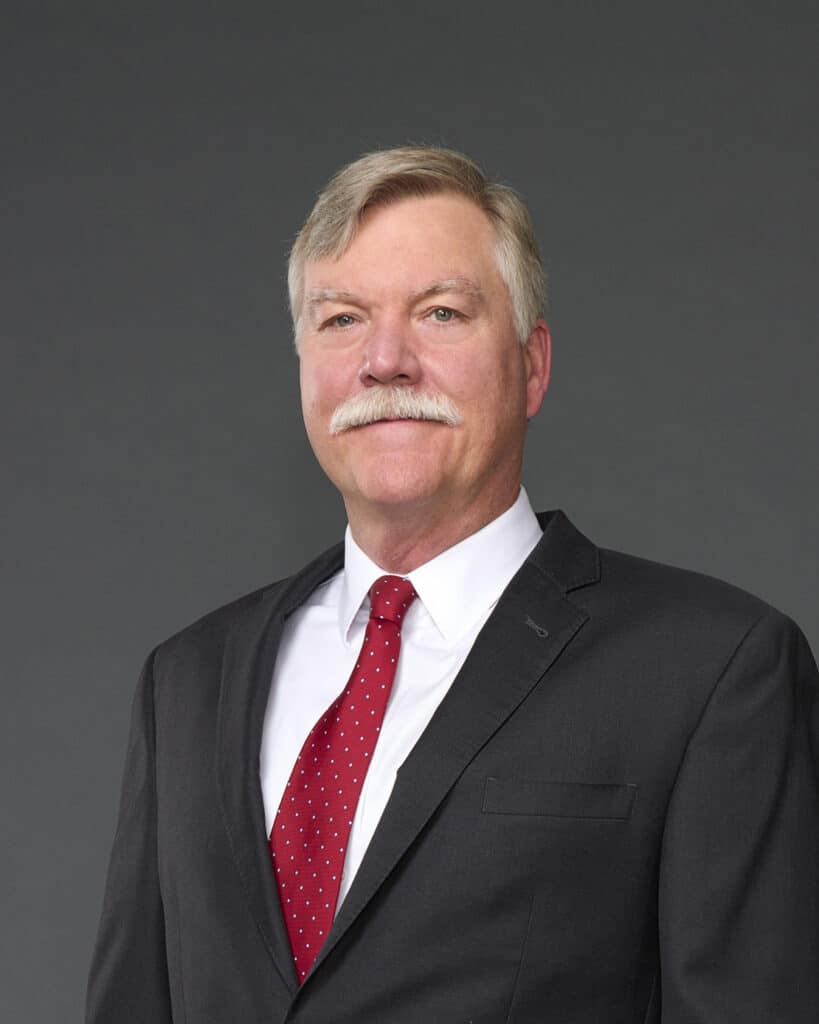 Luoma is president and CEO of The Westervelt Company of Tuscaloosa, AL. Prior to joining Westervelt in 2017, he worked with Louisiana Pacific for 29 years. Over his career, he has been active in several industry organizations, including the American Wood Council and the National Alliance of Forest Owners. He currently represents the U.S. South region on the SLB board of directors and has most recently served as the second vice chair of the SLB's executive committee and chair of the SLB's programs committee.
The 2023 board will have 14 members, including 10 domestic manufacturers and four importers. Members can serve up to two consecutive three-year terms.
To learn more, visit www.softwoodlumberboard.org.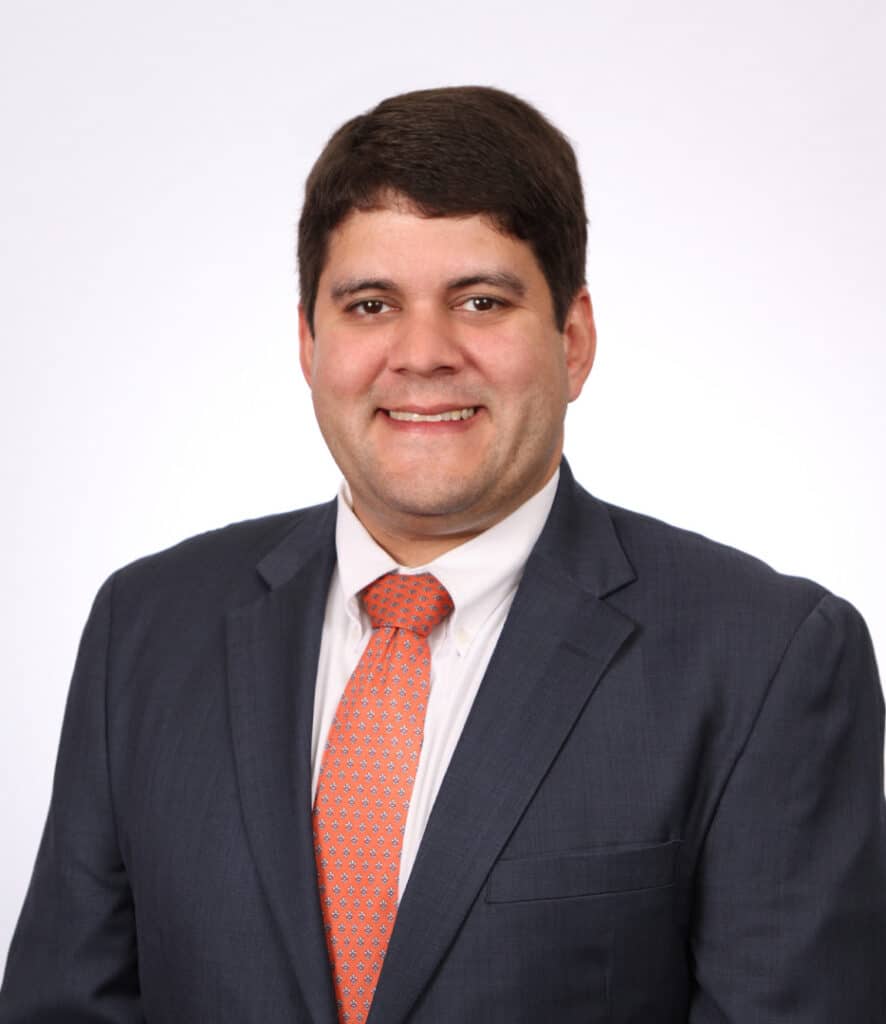 SFPA Names Moises As Communications Manager
Metairie, LA – Christian Moises, APR joined Southern Forest Products Association (SFPA) as communications manager recently. He will lead the SFPA's efforts to tell the association's story, including promoting members, raising further awareness for Southern Pine and establishing the association as a leading industry resource. That includes, but is not limited to, traditional and digital marketing and communications, member services and support and becoming a go-to resource for all things related to the SFPA's Forest Products Machinery & Equipment Expo (SFPA).
He spent the past eight years in professional services marketing, including as digital marketing advisor with Inovautus Consulting, where he worked with accounting firms of all sizes from coast to coast; as practice growth advisor with Ericksen Krentel CPAs and Consultants in New Orleans, where he was a one-man shop doing all things marketing, communications and business development; and marketing/communications for an Am Law 200 regional law firm.
He spent the first 10 years of his career in journalism, serving as an editor with New Orleans CityBusiness, the business journal of New Orleans, before moving into death care marketing and communications, and health care public relations (including internal communications) for a multi-facility community hospital network. His experience in myriad industries, in addition to his close relationship with C-suite decision-makers during his time at CityBusiness, gives him a unique, inside perspective to effectively connect with a broader audience while helping SFPA and its members grow and achieve success, according to SFPA.
Moises earned his bachelor's degree in journalism from Louisiana Tech University and his accreditation in Public Relations from the Public Relations Society of America in 2015. He's also an Eagle Scout.
He is past president of the Press Club of New Orleans and a past member of the national board of directors for the Association for Accounting Marketing, Legal Marketing Association-New Orleans Chapter and WYES-TV, the PBS affiliate in New Orleans. To learn more, visit www.sfpa.org.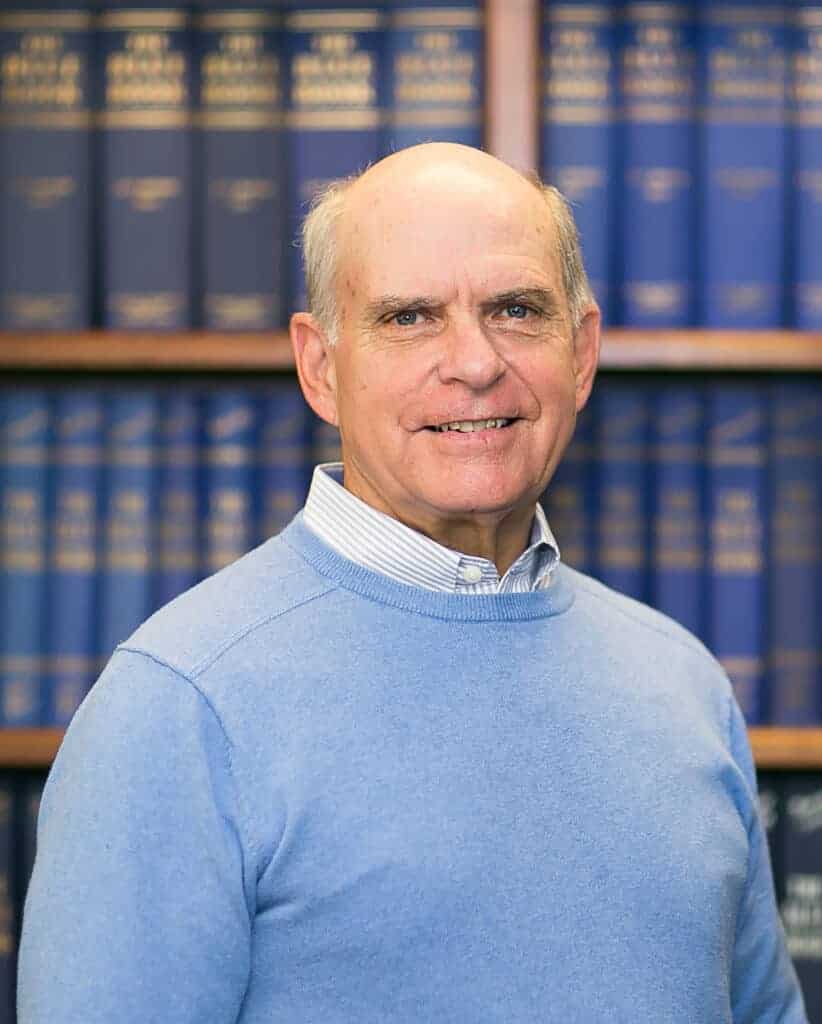 Blue Book Services Leadership Transitions
Carol Stream, IL—Blue Book Services recently announced that Jim Carr would retire from his position as CEO/President effective February 3, 2023. Carr will remain an active member of the company's board of directors. He has served the organization for 43 years, including as CEO/President for the past 23 years.
Blue Book's senior management team, who collectively have over a century of tenure, will continue to lead the organization.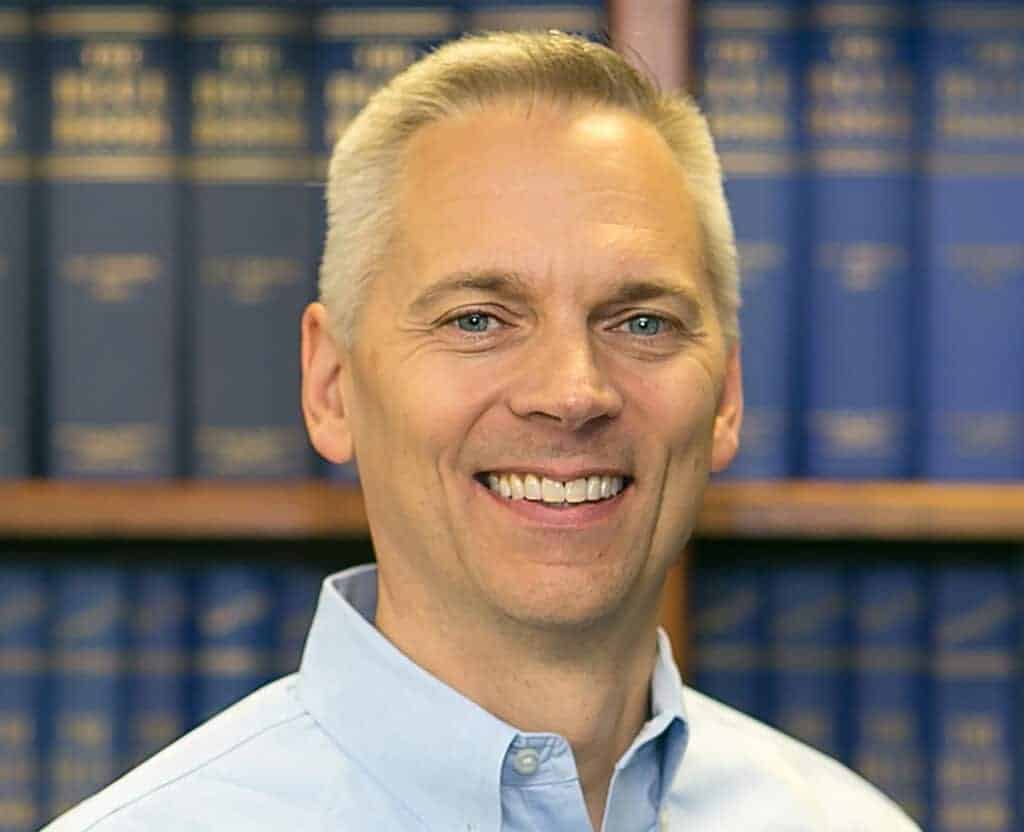 Mark Erickson was set to begin serving as interim president effective February 4, 2023. Erickson, who was hired by Carr in 1990 after graduating from Wheaton College in Wheaton, IL, has served as senior vice president and chief information officer for the past 12 years. He has led or co-led numerous initiatives that significantly propelled Blue Book's success as the leader of credit rating data, marketing information and industry news and analysis for the global lumber and fresh produce supply chains.
Blue Book's leadership team also includes Doug Nelson, vice president of special services; Bill Zentner, vice president of rating services; Frank Sanchez, vice president of global sales and Larry McDaniel, CFO. Each has over a decade of experience with Blue Book Services.
Lumber Blue Book, published by Blue Book Services, is an online directory of over 23,000 lumber companies that can be easily searched and segmented by subscribers to develop sales and marketing campaigns. Lumber Blue Book also delivers credit performance indicators, ratings and reports to help its subscribers accurately assess the credit risk of their customers and prospective customers.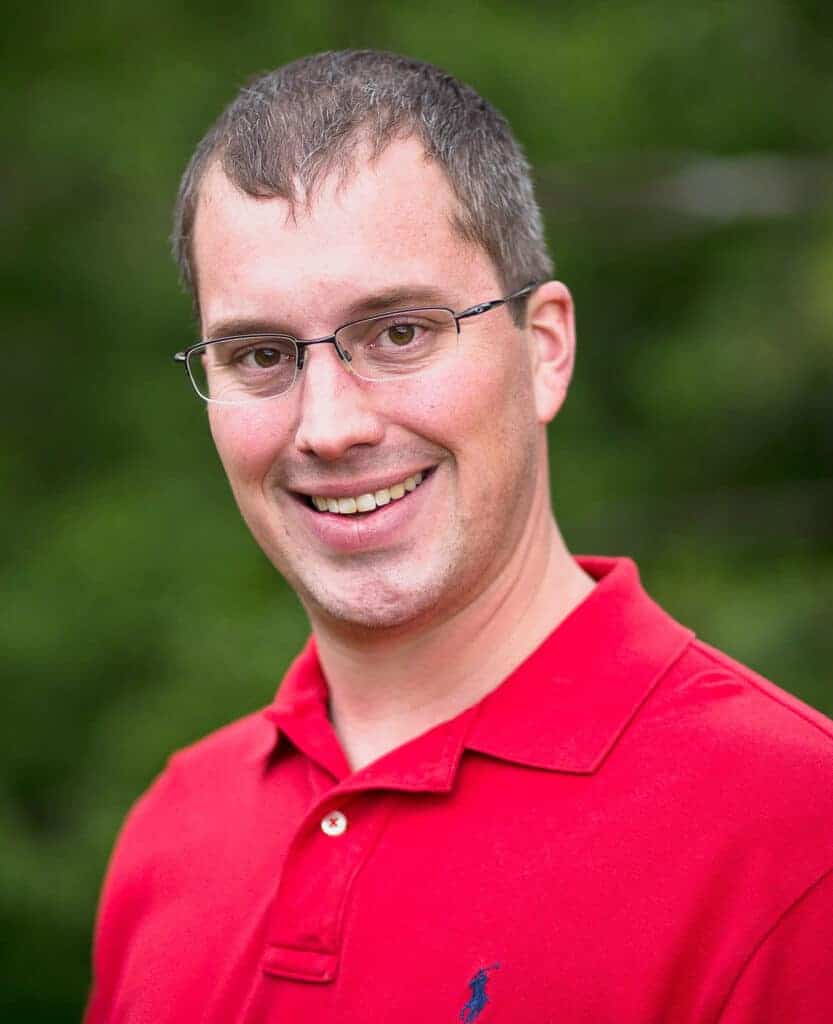 Trent Johnson, who joined Blue Book Services in 2013, has been promoted to lumber team manager and will oversee the Lumber Blue Book service offerings.
"Blue Book is the industry's trusted source for business information and news for more than 120 years," said Carr. "The depth, breadth and years of service of our leadership team and associates, historically and presently, are a key to the success and longevity of the company and positions us for success for many years to come."
To learn more, visit www.bluebookservices.com.

Canada Is Concerned About Spotted Lanternfly
The National Hardwood Lumber Association received the following notice from the Government of Canada:
The Canadian Food Inspection Agency (CFIA) is seeking feedback on a risk management document (RMD) RMD-22-03 Pest risk management document: risk management proposal for spotted lanternfly (Lycorma delicatula). The RMD provides an assessment of pest risk management options to manage the risk of spotted lanternfly (SLF) introduction and spread in Canada.
A quick summary of the report indicates that SLF came into the U.S. in 2014 from China, India, Taiwan and Vietnam and is currently in 14 eastern U.S. states.
The main method of transportation is via eggs in the bark of unprocessed logs, although it is also known to travel in plants, vehicles, camping equipment, building materials, shipping containers and other items stored outside. The Canadian government is concerned that it will impact fruit and grape production as it bores into and feeds off the sap in trees and vines.
Specific quotes from the report state:
Current US SLF Control methods
"In the U.S., APHIS (Animal & Plant Health Inspection Service) and state cooperators are collaboratively implementing a prevention and response program to detect, contain and suppress SLF. State quarantines, at the county level, have been established in some infested states including Pennsylvania, New Jersey, Delaware, Maryland and Virginia. …"
Current Canadian SLF Control Methods
"Limited control options are available in Canada and currently there are no registered pesticides with SLF on the label. Through the SLF TAC response and treatment working group, suitable candidates for emergency use, minor use, and full label registration are being determined, however, even after products are identified, label changes can take weeks to months for approval. …."
Canada SLF Import Control Impacts On US Goods
"Due to the proximity of SLF to Canada, the volume of trade and traffic from areas infested with this pest, and the numerous potential pathways through which egg masses and hitchhiking adults and nymphs are able to spread, it would not be feasible to impose specific requirements on all pathways and products from infested areas in either the United States or within Canada after SLF is established here. Commodity-specific requirements will focus on the highest-risk pathways, such as the movement of nursery stock and logs with bark. …"
To learn more, visit www.nhla.com.