Hancock Lumber Acquires Madison Lumber Mill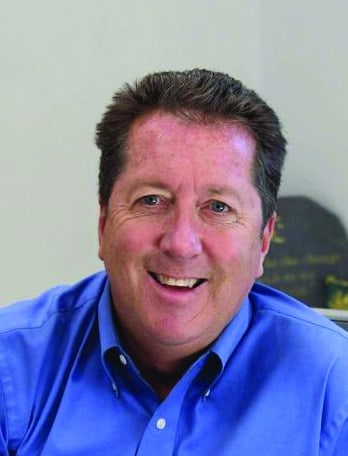 Casco, ME—Two of New England's top performing Eastern White Pine manufacturing facilities are stronger together as Hancock Lumber Co., headquartered here, recently acquired Madison Lumber Mill, according to a company press release. Hancock Lumber's Eastern White Pine operations expanded to four mills with its first sawmill acquisition in over 20 years.
While Hancock Lumber purchased Madison Lumber Mill, the Madison, NH-based location will continue to operate under the Madison Lumber Mill name. A synergistic opportunity for both companies, the plan is to keep Madison Lumber's employees, manufacturing systems, customer relations, and products produced unchanged, according to the press release.
"The addition of Madison Lumber is filled with synergy for both companies. The current owners, Kim Moore and Jim Smith, have built an exceptional company. When you find caring owners that are looking for an exit strategy that can preserve and perpetuate their love for their business, employees, industry, and customers – well, it's a win-win," said Hancock Lumber CEO Kevin Hancock. "Hancock and Madison combine to offer a dynamic set of capabilities within the Eastern White Pine industry for log suppliers, customers, and employees."
Located an hour west of Hancock Lumber's headquarters in Casco, ME, Madison Lumber Mill is estimated to be the sixth largest manufacturer of Eastern White Pine.
Meanwhile, Hancock recently announced that the company has been named a Best Place to Work in Maine for the ninth consecutive year, reinforcing they're delivering on their mission to enhance the lives of the people who work at the organization. "This is such exciting news—number nine is just as rewarding, if not more so, than number one," Hancock commented.
Visit www.HancockLumber.com to learn more.
Collins Names Insko President And CEO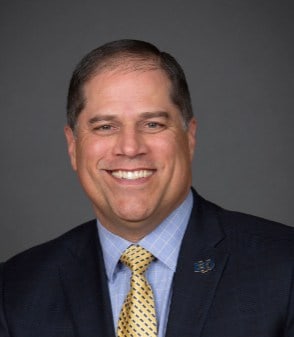 Wilsonville, OR—Collins, based here, announced recently that Tom Insko will become the President and CEO of the company to succeed President and CEO, Eric Schooler. An experienced business leader, Insko was set to assume responsibilities on October 1, 2022. He served as the President of Eastern Oregon University, a position he has held since 2015.
Insko has 27 years of successful leadership experience and brings to Collins an extensive background in the wood products industry. He was with Boise Cascade for 20 years holding positions as plant manager, production manager, senior financing manager, region manager, and area manager. At the time of his departure from Boise, Insko was responsible for nine manufacturing facilities with more than 1,100 employees. His manufacturing experience spans plywood, composite panels, lumber, and laminated beams. He has also worked extensively in forest policy and management, log and fiber procurement, sales, and finance. Insko is currently a commissioner on the Oregon Business Development Commission and previously served two terms on the Oregon Board of Forestry.
"Tom lives by ethics and values that are well aligned with those of our company and family," stated Cherida Collins Smith, Board Chair. "He has a vast amount of experience dealing with the complexities in our business as well as demonstrated success in meeting challenges inherent in our industry and in these times, that we were looking for to succeed the leadership Eric Schooler has undertaken in the last 21 years. We are confident Tom is an excellent choice to lead our company forward."
Insko holds bachelor's degrees in Mathematics and Business Economics from Eastern Oregon University and an MBA from the College of William & Mary.
To learn more, go to www.collinsco.com.
San Group Hires Jim Brindle As White Wood Sales Manager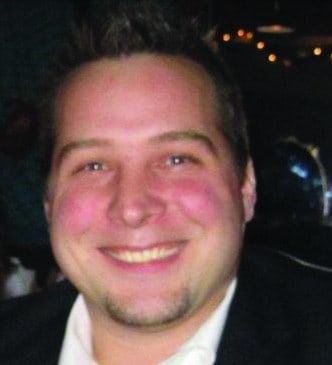 Langley, BC—The San Group, with its head office here, recently welcomed Jim Brindle to its team as the White Wood Sales Manager. His broad skillset and sales experience will complement San Group's global marketing strategy, the company stated.
Brindle is a highly respected industry veteran who brings a wealth of experience and an entrepreneurial mindset that will complement San Group's sales division, according to San Group. Brindle has honed his experience over the past 28 years working in a variety of forestry and sales-related roles, starting his career in sawmilling, working his way up from a green chain operator, lumber grader and head sawyer to a mill manager. Brindle's extensive sawmilling experience has supported his transition into lumber sales; for the past 15 years, Brindle has specialized in an array of lumber, reman and value-added product sales of all coastal hardwood and Softwoods including Hemlock, Douglas Fir and Western Red Cedar.
Brindle's widespread lumber knowledge and unprecedented sales record have helped him ascend to the top of the industry, said John Langstroth, San Group's Senior Vice President. "The global footprint of consumers continues to grow and companies leaning into a more robust and diversified sales strategy are the ones driving growth," he added. "Jim's extensive expertise from sawmilling to lumber sale complements our mill-direct marketing model. Coupled with his high acumen and customer-centered sales approach, he will help our White Wood division cement itself as a leader in the market. We are excited to welcome Jim to the San family."
San Group Inc. is a vertically integrated forest products company, operating in the coastal region of British Columbia.
To learn more, visit www.sangroupinc.com.
Stella-Jones Signs Agreement To Purchase Wood Pole Manufacturing Business Of Texas Electric Cooperatives, Inc.
Saint-Laurent, QC—Stella-Jones Inc., with its head office here, ("Stella-Jones" or the "Company") recently announced that it has entered into a definitive agreement to purchase substantially all of the assets employed in the wood utility pole manufacturing business of Texas Electric Cooperatives, Inc. ("TEC") for a total purchase price of $28M plus inventories of approximately $4M.
TEC produces Southern Yellow Pine utility poles using Creosote and CCA preservatives at its wood treating facility in Jasper, TX. Wood pole sales for the year ended December 31, 2021, totaled $28 million. "This acquisition, which adds a 43rd manufacturing facility to our network, will enhance Stella-Jones' offerings and expand our capacity to supply the growing needs of North America's utility pole industry, while optimizing the overall efficiency of our continental network," said Eric Vachon, president and CEO of Stella-Jones. "We look forward to welcoming the Jasper facility employees to our team of over 2,400 employees across North America."
The transaction is scheduled to close prior to the end of 2022 and is subject to customary closing conditions. Stella-Jones intends to finance the transaction with its existing credit facilities.
About Stella-Jones
Stella-Jones Inc. (TSX: SJ) is North America's leading producer of pressure-treated wood products. It supplies all the continent's major electrical utilities and telecommunication companies with wood utility poles and North America's Class 1, short line and commercial railroad operators with railway ties and timbers. Stella-Jones also provides industrial products, which include wood for railway bridges and crossings, marine and foundation pilings, construction timbers and coal tar-based products. Additionally, the Company manufactures and distributes premium treated residential lumber and accessories to Canadian and American retailers for outdoor applications, with a significant portion of the business devoted to servicing the Canadian market through its national manufacturing and distribution network. The Company's common shares are listed on the Toronto Stock Exchange.
To learn more, visit www.stella-jones.com.
Jeff Gregory Promoted To CFO At Timber Products Co.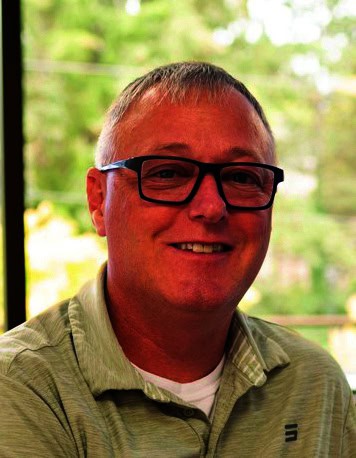 Springfield, OR—The Timber Products Board and the Gonyea family, recently announced that effective September 12, 2022, Jeff Gregory was selected to be the Chief Financial Officer (CFO). "I am looking forward to working with Jeff as our CFO, and I am confident he will do a tremendous job for us," said Mark Avery, CEO.
Gregory started with Timber Products in March of 2018 as our company controller and has excelled in that position, a company spokesperson said. Prior to working for Timber Products, Gregory held controller and finance positions with GreenWood Resources, Nautilus and Schnitzer Steel. Early in his career, Gregory was with KPMG where he worked as an audit manager. Gregory graduated from Oregon State University with a Bachelor of Science degree in accounting and recently obtained his MBA from Washington State University. Gregory is also a certified public accountant in the state of Oregon.
Founded in 1918, Timber Products Co. produces a wide range of diversified wood products. Best known for its hardwood plywood, the company is committed to environmental sustainability and offers an integrated approach to manufacturing with eight manufacturing facilities, an international division, and a nationwide transportation and logistics division.
Learn more at www.timberproducts.com.
U-C Coatings Hires James Russell As West Coast Territory Sales Representative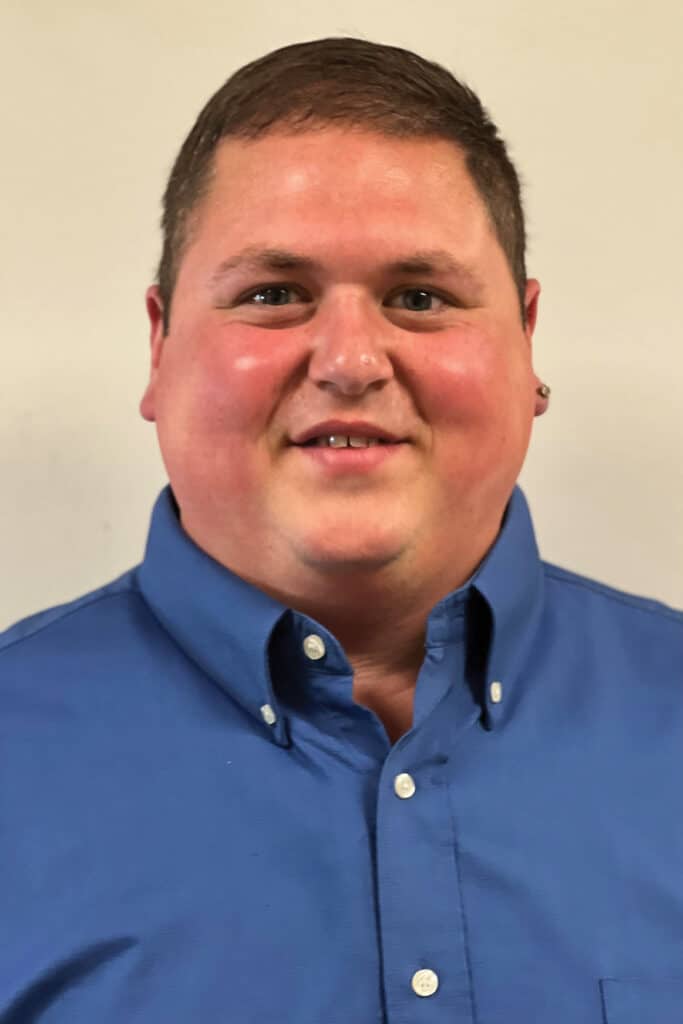 Buffalo, NY—U-C Coatings, LLC, based here, and a leading manufacturer of premium wood protection products, recently announced the hiring of James Russell as West Coast Territory Sales Representative.
Russell, based in Oregon, is a native Oregonian and spent the last seven years as an Outside Sales Rep and a Territory Solutions Specialist for Fastenal Inc. in the west-central part of Oregon. He gained valuable experience providing top-level service and supplies to sawmills and industrial customers alike, while growing the territory by adding many new large-scale customers. Russell brings a strong desire to provide excellent customer service and ambition to grow personally to U-C Coatings that will mesh well with the company's solid reputation.
He spends much of his free time outdoors, whether it is riding, camping or hunting. James and his wife welcomed the birth of their first child, a son, earlier in 2022.
U-C Coatings is a leading manufacturer and supplier of premium wood protection products. For more than 50 years their products have been used in a variety of industries, including hardwood and Softwood logging and lumber production, wood products manufacturing, woodworking and wood decking markets.
U-C Coatings' products are used worldwide to protect, conserve and enhance forest resources. Their goal is to help their customers achieve more with less waste and provide the highest level of protection for their products.
To learn more, visit www.uccoatings.com.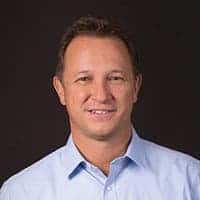 USNR Acquires Timber Automation
Woodland, WA—USNR, headquartered here, a division of Wood Technologies International, recently announced that it has acquired Timber Automation, an industry leader in wood processing equipment and technology. According to a company press release, the combination solidifies USNR's leadership position in providing equipment and technology to the global wood processing industry, adding more than 250 employees and over 200,000 square feet of manufacturing space.
The transaction will help Timber Automation gain wider market distribution for its state-of-the-art sawmill and woodyard equipment, while USNR will benefit from the addition of Timber Automation's highly skilled team members and production capacity.
"The addition of Timber Automation's LogPro line of log yard equipment represents a major market expansion for USNR, and their Baxley products—including optimization, edgers, and lumber processing equipment—complement our product offering, providing our customers with more options of high-quality machinery," said Dale Brown, president of USNR. "We are also excited to build upon our highly innovative optimization and grading solutions and the opportunity to bring those products to new markets."
"We knew that USNR was the right owner for Timber Automation from the outset," said John Steck, president of Timber Automation. "USNR's reputation for doing right by the customer aligns perfectly with our company culture and values. This partnership will help give us wider visibility and provide better solutions for customers."
Headquartered in Hot Springs, AR, Timber Automation also operates a manufacturing plant in Baxley, GA, and a technology center in Lévis, QC. Learn more about Timber Automation and its products by visiting www.timberna.com.
USNR, a division of Wood Technologies International, operates facilities across the United States, Canada, and Europe, including six large manufacturing plants. USNR is best known around the world for providing end-to-end solutions for sawmills and planer mills.
Learn more at www.usnr.com.
North American Forest Foundation Welcomes Two New Board Members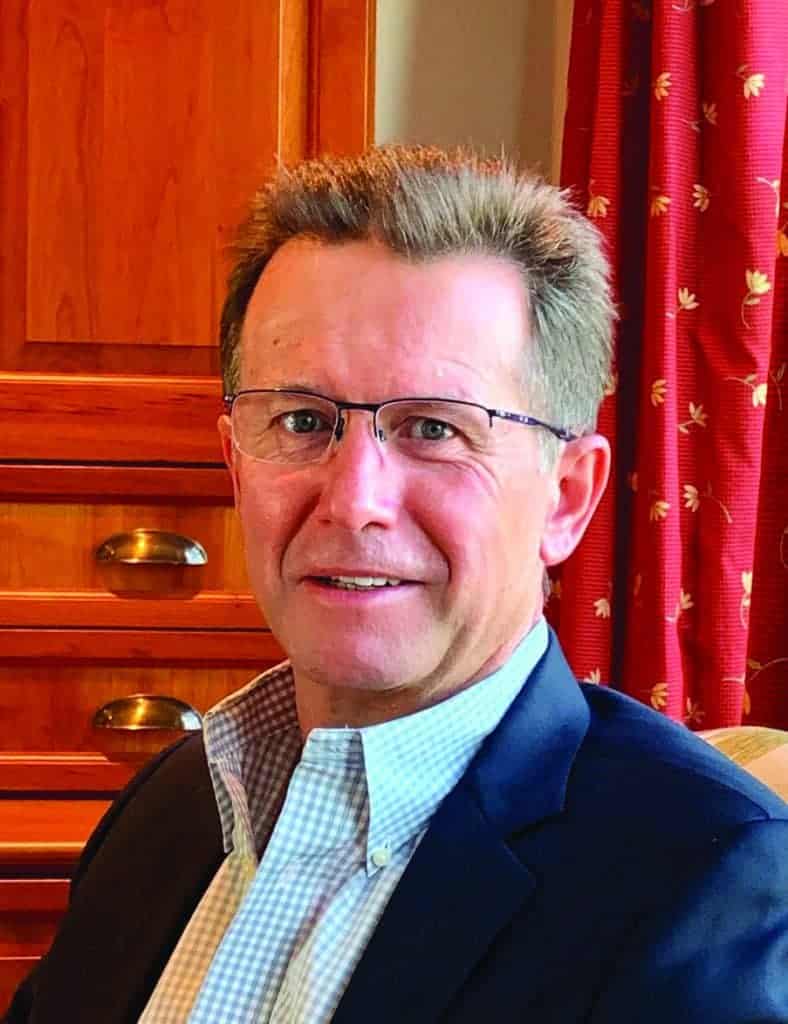 Collierville, TN—The North American Forest Foundation (NAFF), headquartered here, recently announced two new board members—Jimmy Thornberry of Powell Valley Millwork and Butch Bernhardt of Western Wood Preservers Institute.
Thornberry is the president and one of the owners of Powell Valley Millwork, a domestic manufacturer of mouldings and millwork with two manufacturing locations east of Lexington, KY. Thornberry entered the millwork industry in 1993 when he and his father developed their first location in Jeffersonville, KY.
Since then, the Thornberry family has expanded their presence in the market acquiring a second location in 2014 and grown their business to employ approximately 200 team members, supplying a diverse customer base across North America.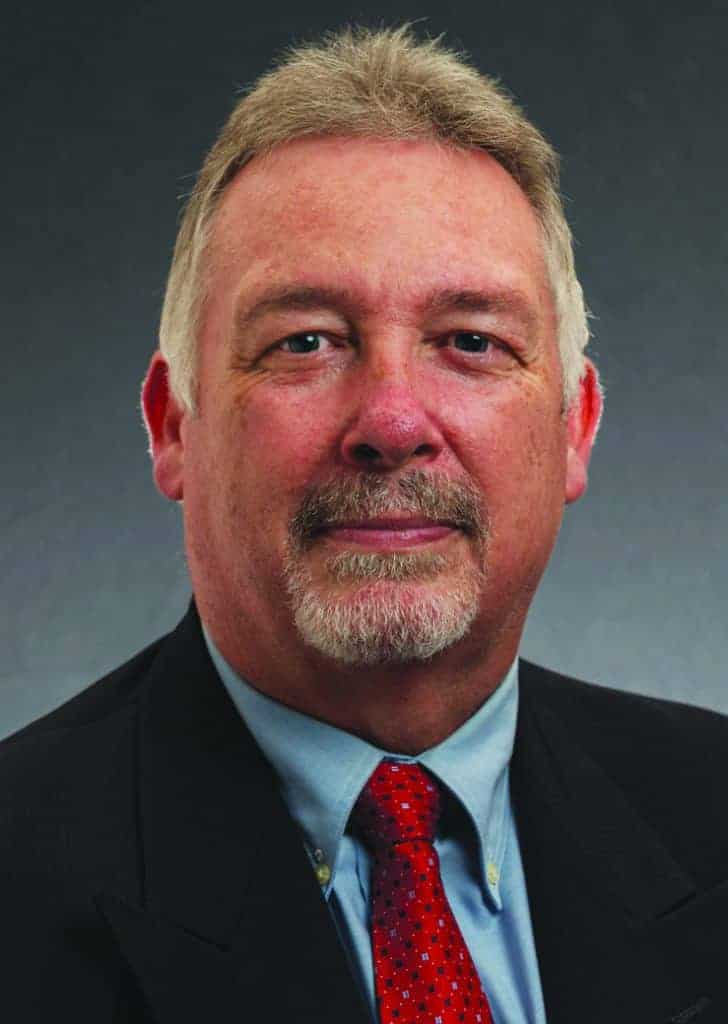 Communication is paramount to Thornberry, and he finds himself at home when walking the facilities, asking questions, giving advice, and finding ways to make equipment run more efficiently and increase morale amongst the team, the NAFF stated.
He is a graduate of the University of Kentucky with a degree in finance and business management. When not in the office, Thornberry is at home with his grandchildren, traveling with his wife, or on the family farm raising beef cattle.
Bernhardt is senior program manager for the Western Wood Preservers Institute (WWPI), headquartered in Vancouver, WA.
His responsibilities include product education, technical publications, standards, distance learning and digital design tools for preserved wood products.
Bernhardt has extensive experience in wood promotion, providing product support, user education and international market development for nearly four decades in positions with WWPI, Western Wood Products Association, Softwood Export Council and Western Red Cedar Lumber Association.
He holds a bachelor's degree from Oregon State University and is the third generation in his family to work in the wood products industry.
Western Wood Preservers Institute represents preservative treated wood product producers, chemical manufacturers and others serving the industry throughout western North America. For 75 years, WWPI has provided regulatory and market outreach services aimed at sustaining a viable western North America preserved wood industry.
To learn more, contact Allison DeFord at adeford@northamericanforestfoundation.org or visit www.northamericanforestfoundation.org.