Somerset, KY—According to published reports, Merrick Hardwoods, located here, has acquired the assets of Southern Kentucky Hardwood Flooring, located in Gamaliel, KY. The company will remain in operation now selling unfinished Hardwood flooring under the name Bluegrass Wood Products.
They will also continue to manufacture and sell premium grade Hardwood pellets under the name Country Boy White Lightning.
Blake Gerughty will continue on as manager for both operations.
Merrick Hardwoods is a diversified forest products company that manufactures and sells Hardwood lumber, unfinished Hardwood flooring and premium grade Hardwood pellets.
To learn more, go to www.somersetwood.com.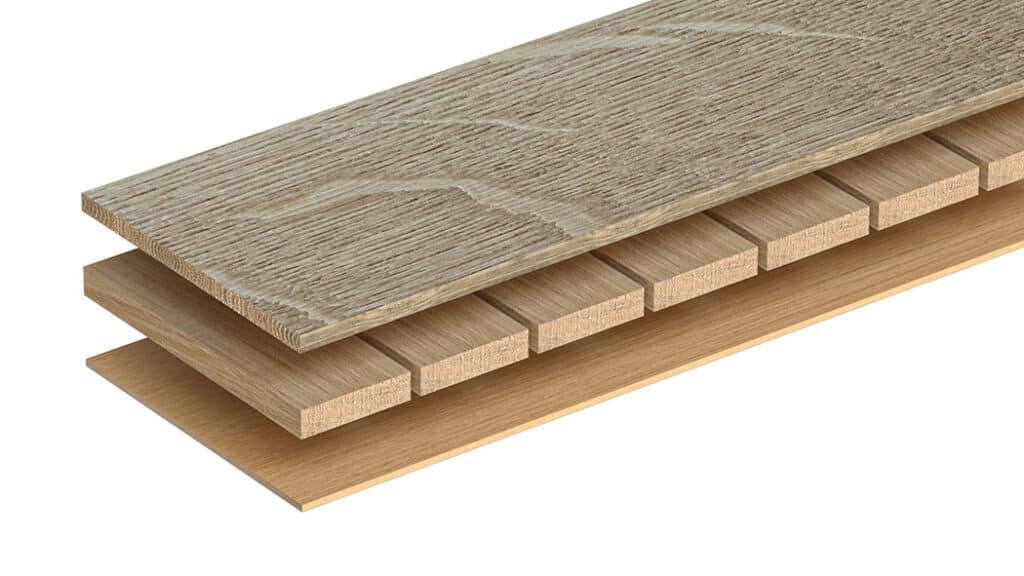 South Shore, KY—Graf Brothers Flooring & Lumber, located here, the world's largest manufacturer of rift and quartered lumber and flooring products, recently introduced a new product, Ply-Core by Graf Brothers, a new sub-straight for Engineered flooring, according to Chris Moore, Vice President of Sales.
This Hardwood flooring manufacturer is now making Engineered sub-straight for flooring with a three-ply construction. The top layer is White Oak, the middle layer is vertical grain Poplar, and the backing is made of Aspen or Basswood veneer. Graf Brothers is purchasing the Basswood and Aspen from other companies. It is supplying the rest of the wood from its own sawmills. However, Moore said that Graf Brothers is making plans to purchase Poplar for its Ply-Core line.
Moore said that in Ply-Core flooring, the wood grains run in opposite directions through the layers, increasing stability and performance.
This new flooring is manufactured exclusively in South Shore, KY.
To learn more, go to www.grafbro.com.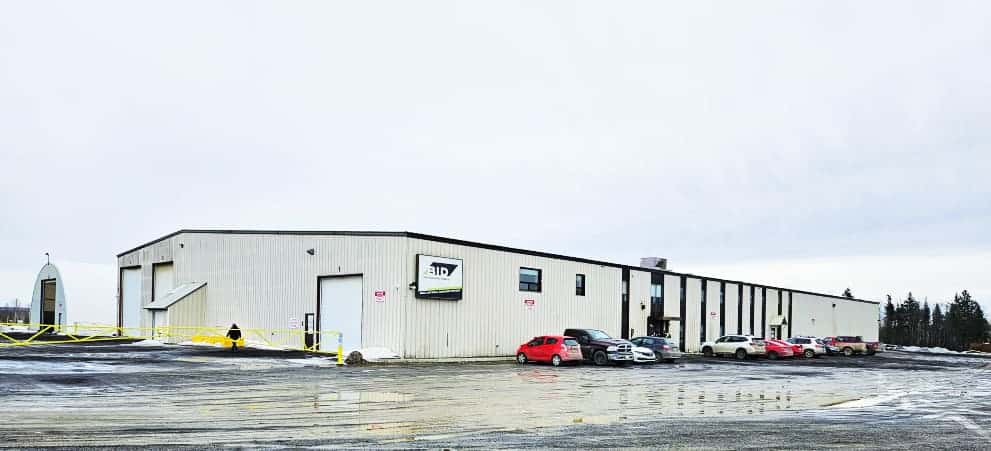 Eau Claire, WI—McDonough Manufacturing Company, headquartered here, recently welcomed BID Canada Ltd. into the McDonough group of companies. This acquisition partners two of New Brunswick's premier manufacturing teams and facilities, combining them with the flagship location in Eau Claire, and allows McDonough to increase production capacity, human resources and product offerings.
McDonough Manufacturing was founded in Eau Claire in 1888, expanding operations to Mactaquac, NB, in 2017. Increasing demand for their machinery has necessitated a further expansion to increase capacity and meet changing market needs.
BID Canada Ltd. has over 50 years of experience in the design and manufacturing of bulk material handling systems, making it one of North America's leaders in the industry. Within close proximity to the Trans-Canada Highway and various seaports, BID has been a sought-after manufacturer in the coal, cement, potash, nickel, biomass and pulp and paper industries. The BID Canada location will remain focused on their existing customers and projects, while contributing to the production of McDonough sawmill machinery.
This acquisition is part of McDonough's business strategy to continue to offer the best machinery on the market, while employing teams of experts to service their customers, a press release stated. BID Canada will continue to operate in their facility in Woodstock, NB, retaining existing team members under the McDonough umbrella. The experience of the McDonough sales and marketing teams will allow them to further expand BID Canada's horizons across North America, according to the press release.
"This is an exciting chapter in the 135-year history of McDonough Manufacturing, and we are grateful for the support of our many customers, vendors and supporters," said Matt Tietz, vice president/owner of McDonough Manufacturing. "We are confident that this expansion will only serve to increase our capabilities and we look forward to welcoming in our new BID Canada team members."
To learn more, go to www.mcdonough-mfg.com.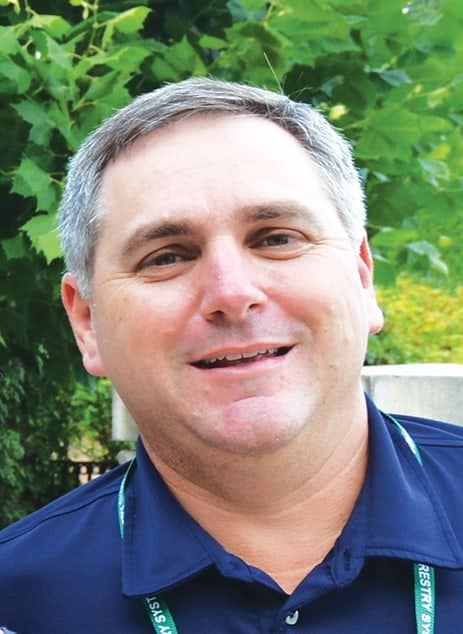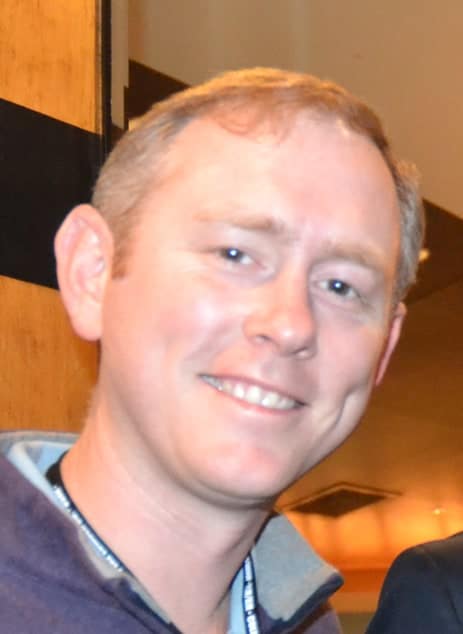 Lexington, NC—SII Dry Kilns, located here, recently announced significant changes in the leadership of the company as they move into the future. SII is a family-owned and -operated U.S. manufacturer of lumber drying and sterilizing equipment and was originally founded in 1970 by Paul Mathews.

As the company has grown through the years, top executives have valued having three members of the third generation involved in the leadership of the company: Brian Turlington, Ben Mathews and Mary Mathews.
Effective April 1, 2023, Brian Turlington became the chief executive officer and Ben Mathews became president. Dan Mathews assumed the role of chairman of the board.
"This has been in the works for quite awhile, and it is with a great deal of pride that we will have my father's grandchildren take these leadership roles in the company he started. We all try to contribute to his legacy," stated Dan Mathews.
"As a company, we are very fortunate that Brian and Ben have very complimentary talents and make an excellent team," Mathews continued. Brian Turlington has been with the company for 28 years and will continue to oversee sales and project management. Ben Mathews has 20 years of experience and will continue to oversee engineering and production.
When asked about retirement, Dan said, "I enjoy what I do and am very fortunate to work with my family and have a lot of great friends in this industry. So, my retirement is still several years down the road."
To learn more, go to www.siidrykilns.com.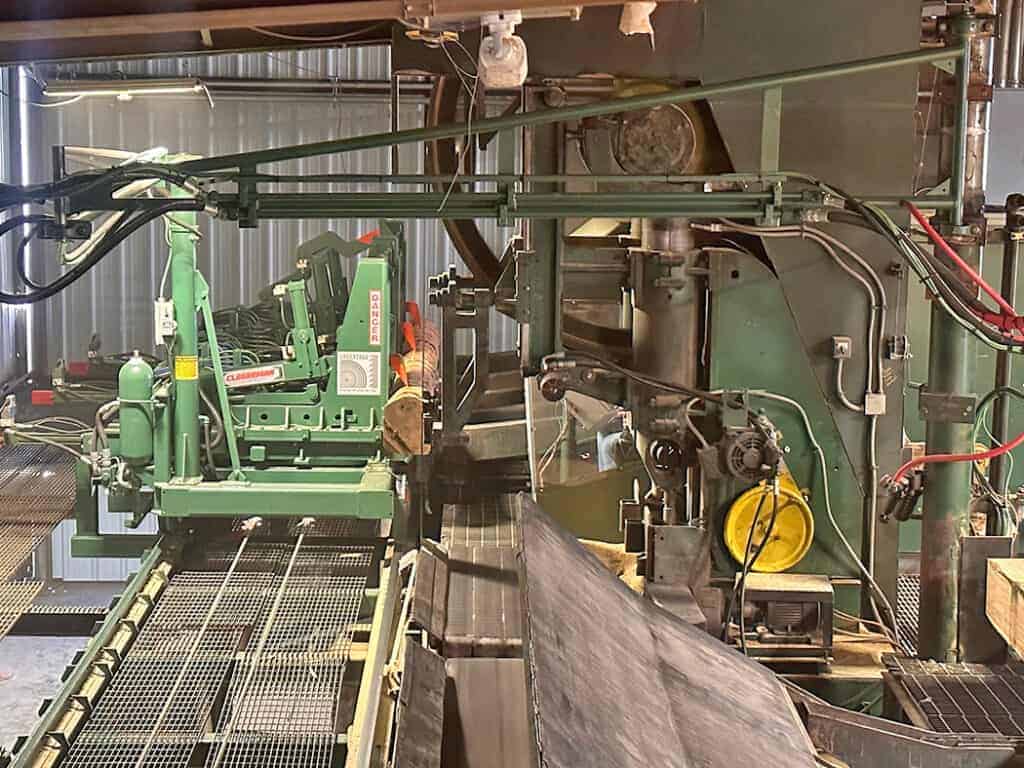 Newald, WI— Cleereman Industries/Cleereman Controls, headquartered here, in cooperation with RTM Industrial Maintenance LLC recently carried out an extensive project at GreenTree Forest Products, owned by Greg Wells, in Wallingford, KY.
The RTM crew removed the old carriage line that GreenTree had run for 27 years, an LP-42 Cleereman carriage, and replaced it with a new one. Wells decided that as long as he was replacing the carriage with a Cleereman LP-48 Extreme Duty carriage, he would also replace his scanning system with a new Cleereman Controls 3-D scanning system and Cleereman Controls Operator Start/Stop Dispatch Console with everything mounted in a new Cleereman sawyer booth. Wells also decided to replace his older, inefficient shotgun carriage drive with a new energy-efficient Cleereman 200 HP Hydrostatic carriage drive. A new Cleereman 42" Bar Log Turner was also installed.
RTM Industrial Maintenance took out all of the old equipment and replaced it with new equipment in a little over a week's time. Cleereman Controls engineers along with hydraulic engineer Jonny Cleereman of Cleereman Industries were on site for startup and training of the sawyer and mill maintenance crew. After a few days of sawyer training and final testing, the mill was ready to start running production.
Also installed were a Cleereman Modular Track-Frame with 80# rail and a Cleereman Cable Tensioner. This project from start to finish took less than two weeks.
To learn more, go to www.cleereman.com.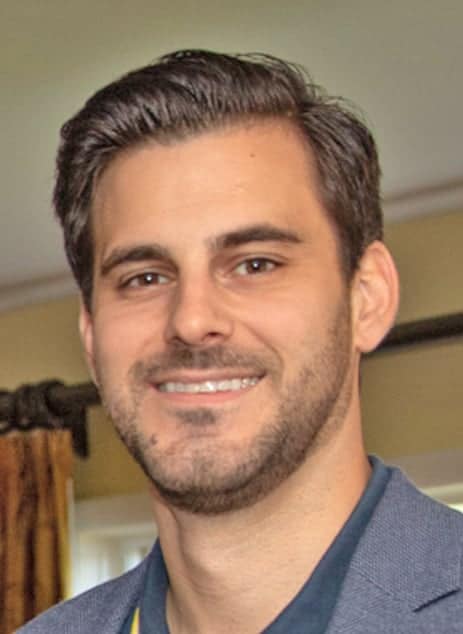 Chesapeake, VA—King City Forwarding USA, Inc. recently moved here from its former location in Pittsfield, MA.
King City, specializing in forestry product exports out of North America, has been in business since 1977.
Peter Lovett, vice president, said this move affords King City several advantages. The new office space is larger, allowing more space for new hires. "We plan on adding more employees," Lovett said.
Chesapeake also is closer to King City's partner-carriers in Norfolk and Richmond, VA.
King City can book cargo, arrange truck and rail transport, conduct phyto inspections, carry out customs filing, produce export documentation and expedite cargo and coordinate delivery.
Lloyd Lovett is CEO of the company.
To learn more, go to www.kingcitynorthway.com.
Richmond, VA—Amanda Huang was recently named President of Continental Underwriters, Inc., headquartered here. She added this title to COO, which she has retained for five years.
Huang began her career in the insurance industry more by accident than by plan. What began as a temporary administrative assistant position grew into a career serving the forest products niche and building a successful business. Playing an integral part in the formation and growth of Continental Underwriters Inc. over the years, she seized all opportunities to learn and grow, eventually becoming an MBA graduate and the company's President and COO—all while raising two young children with her husband.
In her current role, Huang oversees the day-to-day operations of the company, working closely with the internal CU teams to address their needs and ensure the company's success. "Amanda's journey was anything but straightforward, and learning more about Amanda's story will inspire anyone who is working hard to improve their life and achieve success," stated a company spokesperson. "Amanda is living proof that when there is a strong will, there most definitely is a way."
To learn more, go to www.contund.com.