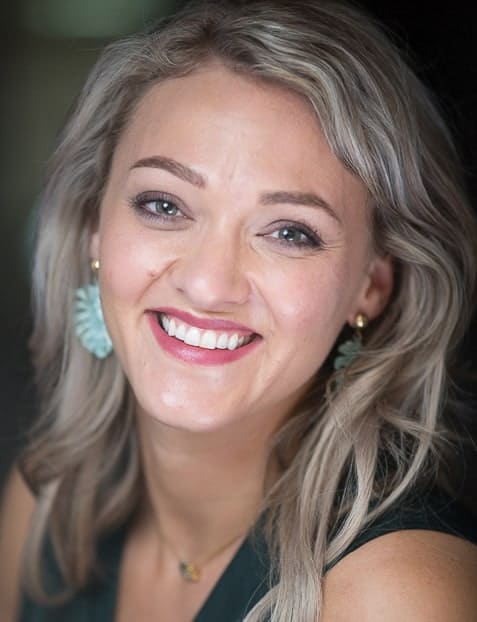 Collierville, TN—Chelsea Zuccato was recently named to the board of directors of the North American Forest Foundation, based here.
Zuccato has over 15 years of experience in the lumber industry, and she currently serves as a sales manager at Patrick Lumber Company in Portland, OR.
She lives by the core values of Patrick Lumber, which align with her personally and professionally: "Pay Attention, Show Up, Be Honest and Create." Her long-term goal is to empower and develop the following generations to have a rewarding career in lumber.
Committed to giving back to the industry she loves, Zuccato is also active with the North American Wholesale Lumber Association (NAWLA).
To learn more, go to www.northamericanforestfoundation.org.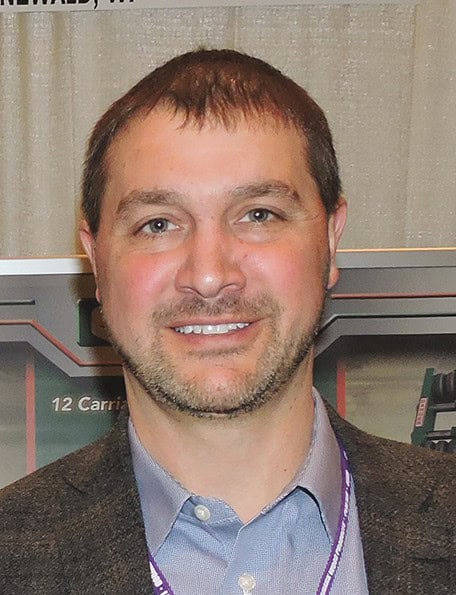 Newald, WI—Cleereman Industries and Cleereman Controls, located here, recently provided equipment for a from-the-ground-up Hardwood mill in Iowa called Moravia Hardwoods in Moravia, IA. The owners were looking to replace their aging mill.
Moravia Hardwoods has three generations of Spurgin's at the helm. Terry is the father, David is the son and Cole is the grandson.
Paul Cleereman, vice president of Cleereman, had talked with Cole Spurgin several times at trade shows about Cleereman equipment.
Cole Spurgin had also been to Cardwell Lumber Co. in Novelty, MO, where he was impressed with the Cleereman Lumber Pro mill that Cleereman had designed and built for them.
After several site visits by Cleereman and a trip to Newald by Terry Spurgin, an order was placed. The dream of a new mill was becoming a reality for the Spurgin's.
Cleereman Industries' engineering department did the design and layout of the new mill for the Spurgin family. Rod Chitko, the lead engineer at Cleereman Industries, worked with the builders and different contractors of the new facility.
This mill now has a Cleereman 848 debarker that feeds through Cleereman log hauls and a Cleereman metal detector. The log is then kicked onto a log deck, feeding a Cleereman ST-54 Lumber Pro thin kerf band mill. The Lumber Pro has a Cleereman Controls 3-D scanning optimization package.
After the lumber leaves the band mill, it goes down a Cleereman headrig roll-case where the boards feed onto a Cleereman optimized edger. From there the boards go onto a collection deck and then into a Cleereman unscrambler that feeds a Cleereman two-saw double-end trimmer. Both the edger and trimmer have Cleereman Controls packages. Once the boards leave the trimmer they feed down onto the green chain.
To learn more, go to www.cleereman.com.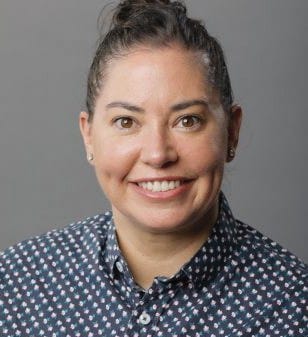 Buffalo, NY—U-C Coatings LLC, based here, recently announced the promotion of Noelia Cross to Eco Chemical Business Development Leader.
Cross started at Eco Chemical as an inside sales rep where she worked on selling Eco Chemical stains as well as the TempLine turf paints.
She was promoted to outside sales rep shortly after Eco Chemical was acquired by U-C Coatings. In this role she maintained and grew current Eco Chemical customers while also selling U-C Coatings' industrial line of products on the West Coast.
In her new role she will specialize in growing the Eco Chemical product line throughout the U.S. and Canada. Her focus will be on the factory-applied pre-stain decking/fencing and pressure treated markets. U-C Coatings is excited that this will position Cross to utilize her strengths and experience to excel within the Eco Chemical realm, a company press release stated.
U-C Coatings' wood protection products continue to be the premier products for the wood processing industry, the company's website states. With growing interest in sustainable forestry, profitable timber processing and eco-friendly solutions globally, U-C Coatings exports its wood protection products to more than 30 countries on six continents. The company's mission to protect, enhance and conserve forest resources is the principle that has guided them, and it remains their goal today, according to the website.
To learn more, visit www.uccoatings.com.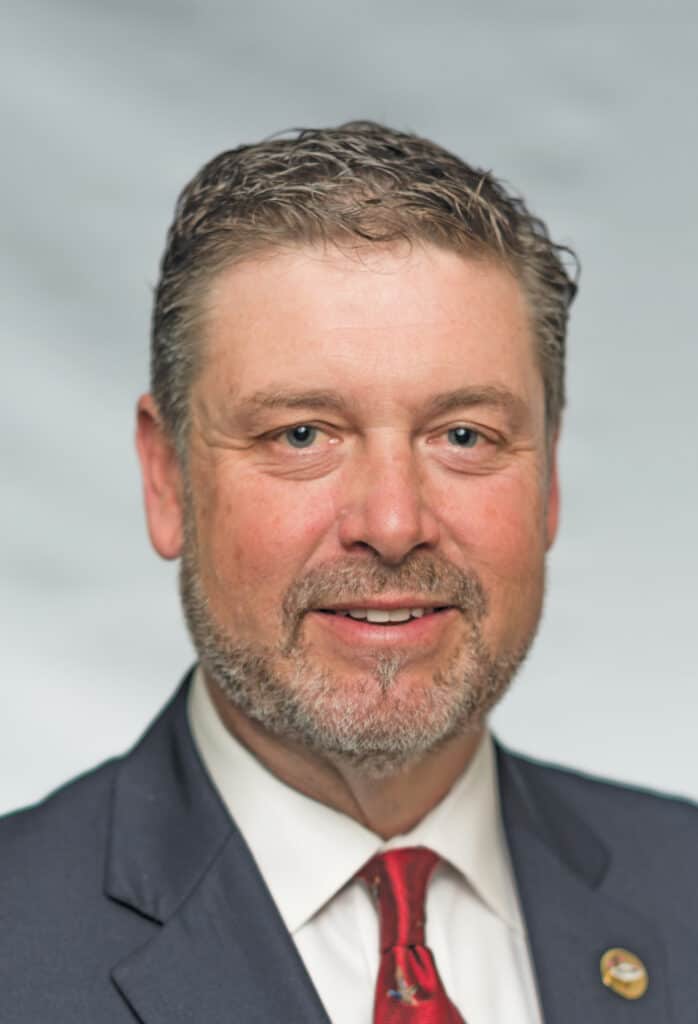 Louisville, MS—Taylor Machine Works, Inc., located here, recently announced the 36,000-lb. capacity ZH-360L Heavy Lift Truck. This new zero vehicle emissions battery electric forklift marks another major step in the drive to electrification across the heavy industrial material handling sector. Battery electric material handling equipment is not new to Taylor, as they showcased the first two electric container handlers in October 2019 at the Port of Los Angeles on Clean Air Day.
Robert Taylor, president and COO of Taylor Machine Works, remarked, "We will continue to develop zero-emissions options for customers that have such targets in their ESG Plans. As always, you can depend on Big Red to continue striving to meet the needs of the customer."
The 36,000-lb. capacity lift truck has long been the most popular size material handler across all major industries, including wood products, iron and steel, concrete, oil and gas and port operations. Taylor has met the lifting needs of these industries for over 96 years and is now leading the charge to provide battery electric versions of these same heavy-lift machines, according to a company press release.
"This overall effort is not new," Robert Taylor added. "Taylor has been utilizing the cleanest internal combustion technology in our lift trucks for years. The NOx and PM emissions from our off-highway internal combustion engines have been reduced by more than 90 percent compared to the previous Tier-3 models. The final step to ZERO vehicle emissions is now being taken with our new Battery Electric Models like the Taylor ZH-360L."
The ZH-360L is powered by Permanent Magnet Synchronous Electric Motors and American-manufactured NMC batteries. It also features an advanced E-Axle that utilizes regenerative braking to assist with battery recharge during operation.
For more information on the Taylor ZH-360L or the variety of other Taylor products, visit www.taylorbigred.com.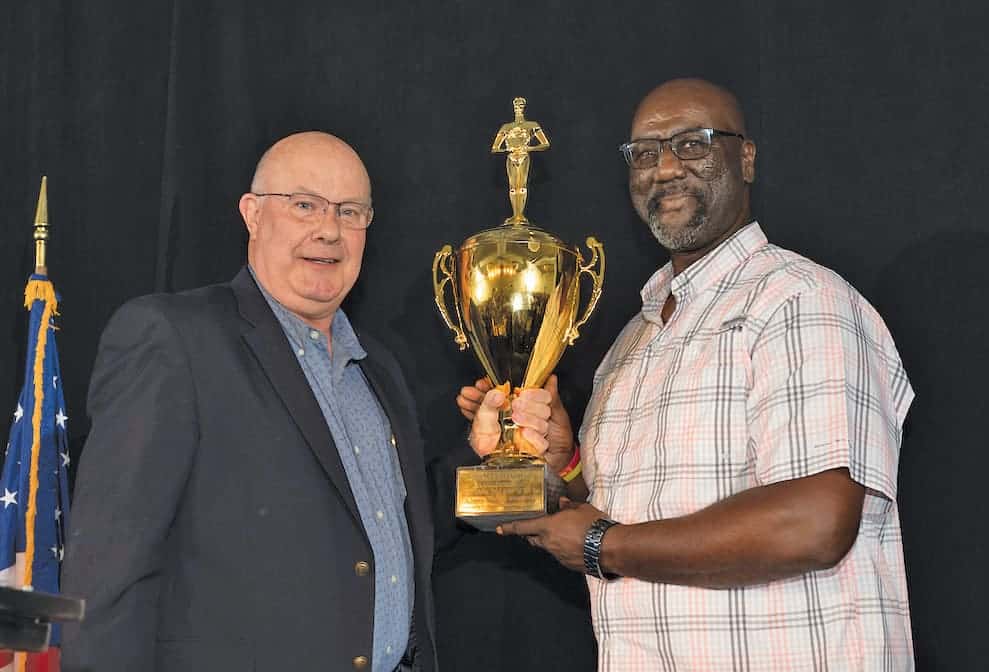 Ensley, AL—Emanuel Windham, a contractor driver for Blair Logistics, headquartered here, was recently named the 2022 Alabama Trucking Association Driver of the Year. He won the award for being the overall best driver in the state of Alabama over fleets of any size. Also factored in were his years of experience, safety record, service record and reputation in the industry. Blair Logistics considers Windham "a good man, on and off the road," according to a press release.
"Emanuel is a 13-year Blair contractor, and we are thrilled to share the news about his accomplishment," said Blair Logistics Vice President of Safety Jeff Loggins. "In 32 years of trucking, he has had zero DOT accidents and zero service failures, making him a five-star member of the Blair Safety Council. His record speaks for itself. Emanuel has received many recognitions including monthly and annual accident-free awards, Blair contractor of the month and the Million Mile Safe Contractor Award. Emanuel is from Hueytown, AL, and runs out of our Birmingham terminal. He is a member of the New Life Interfaith Ministries Church and is devoted to his family. He is a true professional contractor, and we are grateful to have him in the family. His experience, positive attitude and helpful nature set him apart from other contractors."
To learn more, visit www.blairlogisticsinc.com.