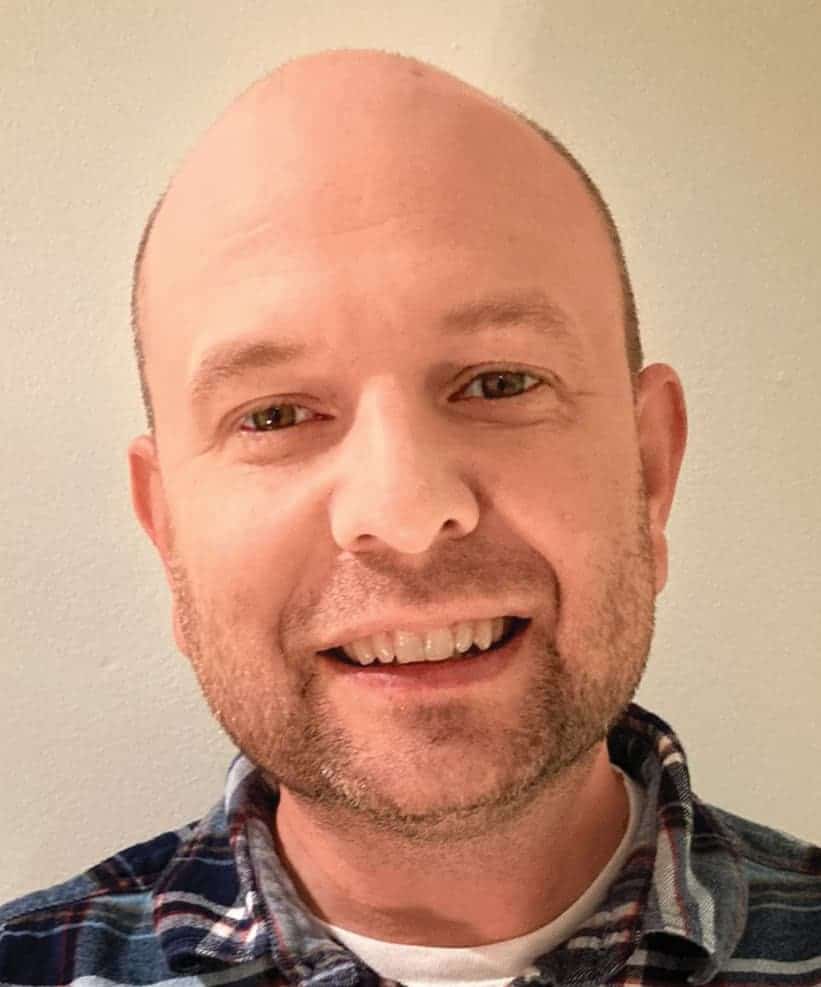 Mountain City, TN — New River Hardwoods Inc., located here, recently retrofitted an idled 600 HP boiler using Hurst Boiler and Welding Co. Inc. located in Coolidge, GA. David Bailey, vice president of operations for New River Hardwoods, said the new Hurst boiler will be a 450 HP low pressure boiler.  The biomass boiler is powered primarily utilizing green sawdust as the fuel source.  Hurst retrofitted the boiler to include new controls, pollution control system, a redesign of the firebox and a new fuel feed system.
Prior to the refurbishing of this boiler, New River Hardwoods used a 300-horsepower boiler. So, the refurbishing increases their boiler capacity to 750 horsepower.
Bailey stated that the boiler was refurbished primarily to increase the company's capacity and to improve lumber drying efficiency. Before the retrofitting, New River Hardwoods produced 10 to 11 million board feet of kiln-dried lumber per year. After the retrofitting, which was expected to be completed in mid-March, the board footage is anticipated to increase to 13 to 14 million board feet.
New River Hardwoods manufactures Poplar, Hard and Soft Maple, Red and White Oak, Cherry, Ash, Basswood and Hickory.
New River Hardwoods has three sawmills that provide lumber to the New River plant that manufactures kiln-dried lumber, ripped and straight-line ripped boards, millwork, S4S lumber and other custom moulded and ripped products. The rest of the 35 million board feet of green lumber produced in the company's sawmills is sold green.
Learn more at www.newriverhardwoods.com.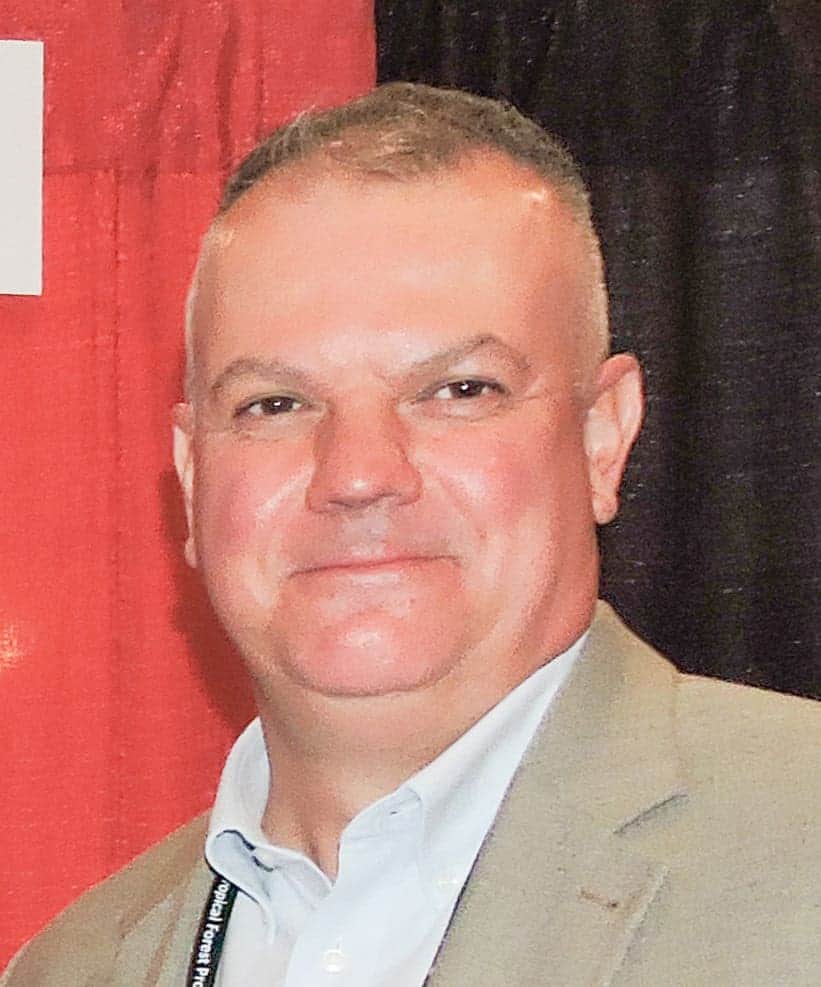 Eau Claire, WI — McDonough Manufacturing Company, headquartered here, recently shipped two 6-7A band mills to Allegheny Wood Products at their Kingwood, WV facility. Equipped with slat bed tailing tables, wheel guards and 200 HP motors, the two band mills were purchased to replace two 1950s-era mechanical strain Klamath Iron Works mills. Those mills had been in service at the Kingwood sawmill since the early 1990s.
A longtime repeat customer, Allegheny Wood Products (AWP) currently has eight McDonough band mills at various locations. AWP stated that they are very pleased with the performance they've seen from all of their McDonough band mills. Their old band mills were obsolete, and they recognized the need to update their machines. They expect to see a production increase with the new band mills. AWP has also been making additional improvements to the rest of the mill to be able to accommodate the additional flow from the McDonough head rigs.
"Matt Tietz and the McDonough team have always been dependable partners for AWP. We know when we purchase a piece of McDonough equipment that it will be well built, dependable, and that McDonough stands behind their brand," stated Tom Plaugher, vice president of operations for AWP.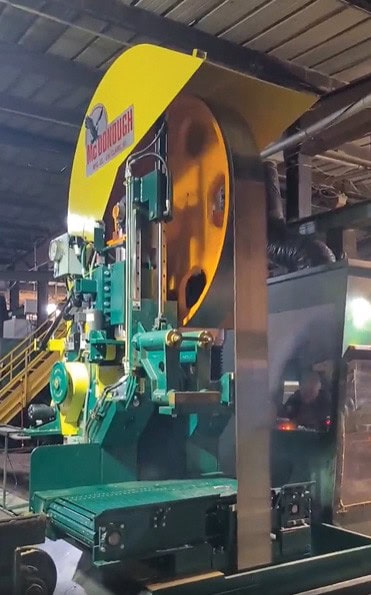 From 54" to 8', and with trusted features like their exclusive Air Strain system, cartridge-type pressure guides, cast iron wheels, hydraulic wheel lifts, saw cleaning and lubrication and Timken railroad car bearings, McDonough has built a reputation as the "band mill company" in the lumber industry, according to a company spokesperson.
McDonough has been a leading supplier of band mills for more than 100 years. With knowledge and experience dating back to the 1880s, McDonough's band mills are built with time-tested features to meet ever-evolving customer and industry needs, according to the company spokesperson.
Learn more at www.mcdonough-mfg.com.
Spartansburg, PA —In an early morning fire recently, Clear Lake Lumber, Inc., located here, suffered damage to some of their dry kilns, according to the Lumber Newswire by Blue Book Services. According to Clear Lake Lumber President Eric Bonnett, "six of our fourteen kilns are a loss." This amounts to roughly "half a million feet of lost drying capacity."
Due to the efforts of the 20 plus volunteer fire companies that came to the scene and the Clear Lake staff, their "mill is intact, boiler is intact and grading lines are intact."
Bonnett anticipates that Clear Lake will be back to business "very quickly" and in the meantime they will "continue to be a self-contained unit" and will continue to "mill, grade, and dry onsite" through the rebuilding process.
He also thanked the local community for the "outpouring of support we've received from our vendors, our insurer, local restaurants, local stores who all within hours were offering support to us."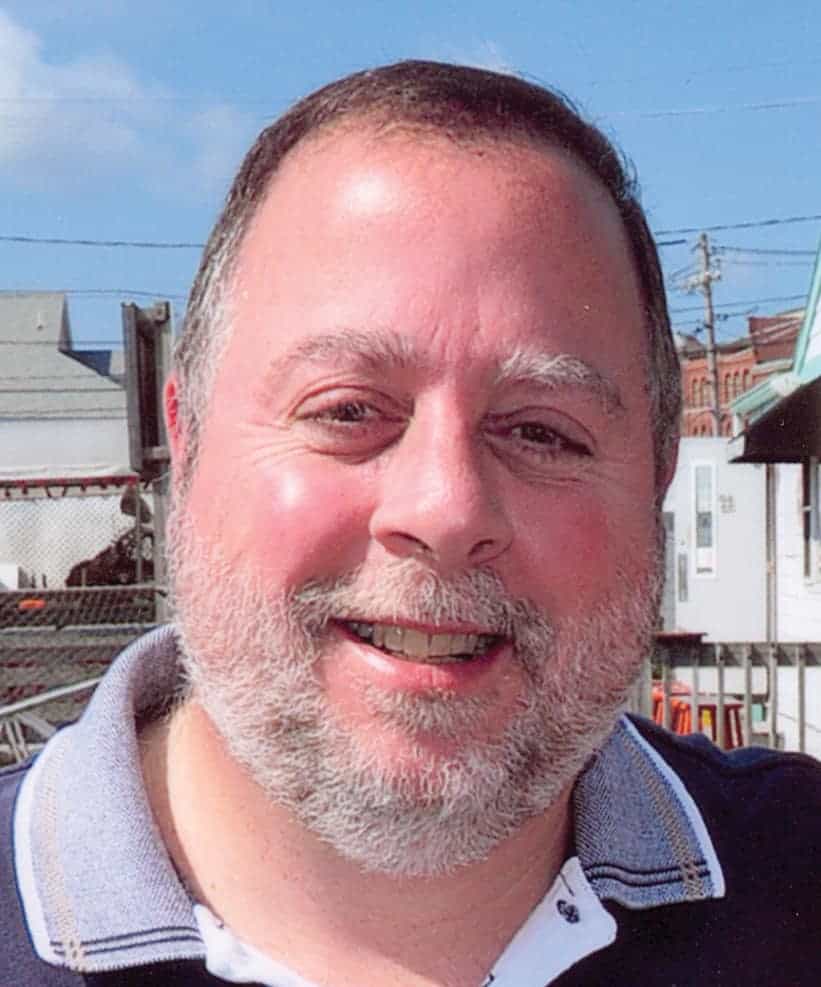 Lexington, NC — SII Dry Kilns, located here, recently installed two aluminum prefabricated steam-heated dry kilns with the SII PLC based Computer Control System at MacDonald & Owen Lumber Company in Brookville, PA. SII also installed a boiler building and control room as part of the project.
The two new SII kilns – and two more scheduled to be installed this summer – replace four existing masonry kilns at MacDonald & Owen. In addition, SII will also retrofit two existing kilns with the SII Computer Control System. "It's an important improvement over what they had," said Bob Pope, salesman for SII in Pennsylvania and New England. "This will result in a much more efficient kiln operation with lower energy costs and better drying quality. This, in turn, will yield higher production and reduced operating cost."
MacDonald & Owen has four manufacturing facilities including the one in Pennsylvania. They manufacture all major species of domestic Hardwoods and offer lumber as well as wood components.
SII Dry Kilns manufactures conventional package-loaded kilns, Dual Path Continuous kilns and double track-loaded batch kilns, in addition to fan sheds and multi-zoned pre-dryers for the Hardwood and softwood industries. It offers complete kiln rehab and rebuild services including roofs and wall panels, doors, heating systems, fan deck, and structural replacements. The family-owned company has been in operation since 1969. In addition to having over 60 employees, SII Dry Kilns has equipment operating at over 2,000 drying facilities worldwide.
More information can be found at www.siidrykilns.com.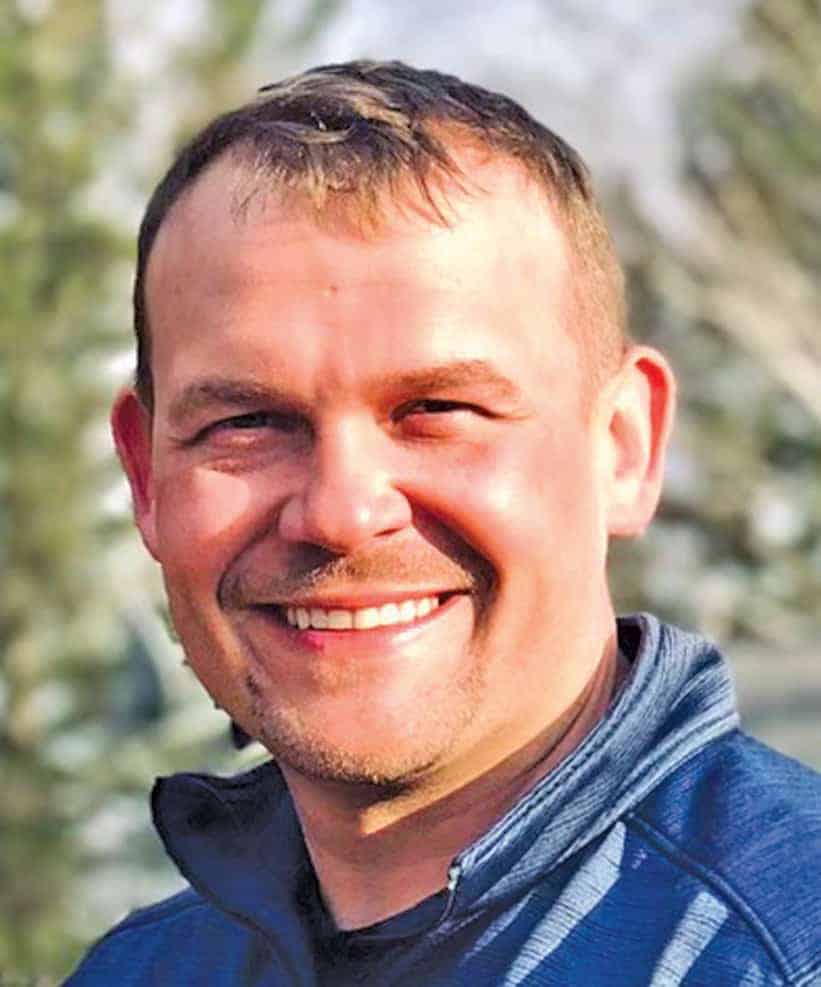 Newald, WI — Craig Deer has joined the Cleereman Industries team, headquartered here, to lead the design and production of the new Cleereman Industries edger division.
Deer's background provides many key essentials to assist in the growth of Cleereman's edger division, according to a spokesman for the company. He started his education at Northeastern Wisconsin Technical College in Green Bay, WI where he obtained diplomas in welding and machine tool. He spent the first nine years of his career working in the racing industry, building a solid foundation of design, fabrication and team-leading skills. A job offer as a welding instructor at a local college pulled Deer away from racing and refocused his efforts on education.
For the next eight years, Deer taught welding, earned a Certified Welding Inspector Certificate from the American Welding Society and launched the first fabrication program at his college, Nicolet Technical College in Rhinelander, WI.
During his time at the college, Deer continued to educate himself in the engineering field and Solidworks, a CAD program, which allowed him to expand his teaching into engineering classes.
In his free time, Deer enjoys hunting, traveling and spending time with his wife and kids. He especially loves watching his children compete in sporting activities.
Along with the new line of Cleereman edgers, Cleereman Industries continues to build carriages, carriage drives, track frames, debarkers, chop saws, stave mills, operator cabs and linear and proportional control systems.
Learn more at www.cleereman.com.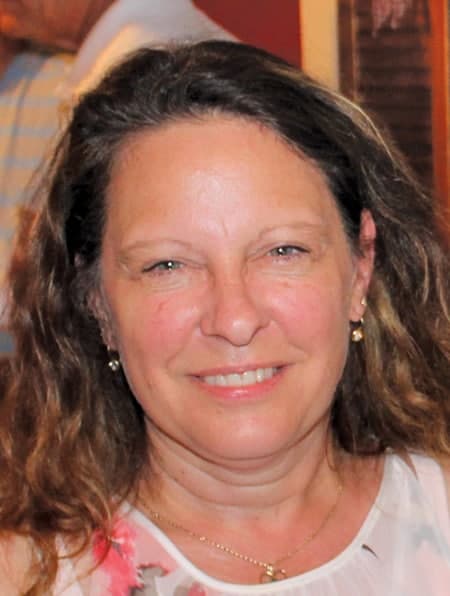 Mercersburg, PA — Mellott Manufacturing Co., Inc., located here and known for its brand of log and lumber handling equipment, is expanding its product line to offer more complete systems, according to Stacy Mellott of the company.
Mellott is now offering the Model 70E Log Flare Butt Reducer. It is designed and built with the same rugged quality as the LMR debarkers and as all the Mellott product lines. The Log Flare Butt Reducer is designed to be added to a mill infeed system to reduce log handling problems and improve productivity.
Mellott offers several models and sizes of rosserhead-style log debarkers. Like the rest of the company, over the years Mellott debarkers have continued to evolve. The company's most popular models are the LMR 48-inch and LMR 36-inch debarkers.
With the Ring debarkers gaining popularity due to their increased production, the Mellott LMR debarker as well as the Log Flare Butt Reducer are being used in conjunction with some Ring debarkers. Installed ahead of the Ring debarker the removal of butt flares and oversized knots provides a more efficient debarking system.
Whether a company is replacing a machine or putting in a completely new system, Mellott Manufacturing can supply quality, rugged equipment that is designed and built to provide reliable, durable performance, a company spokesperson stated.
Learn more at www.mellottmfg.com.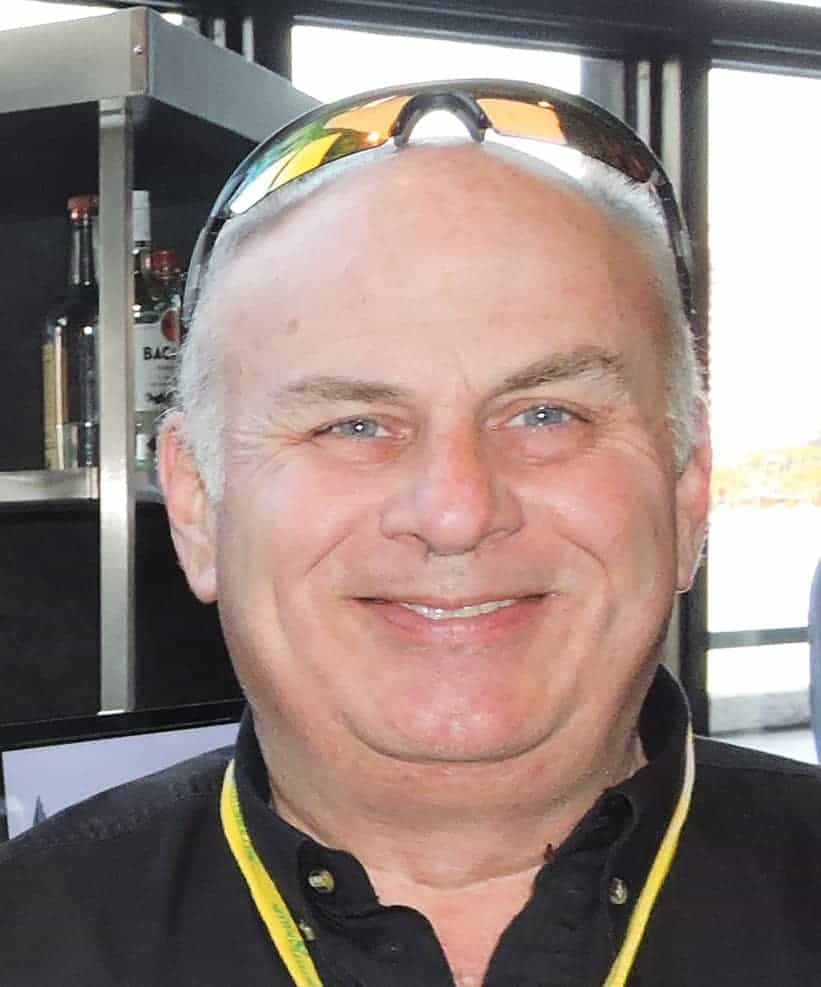 Crestview, FL — Sawmill MD, located here, is proud to announce that Willenborg Hardwood Industries in Effingham, IL has recently started up a SiCam ResawX Scanning System to maximize the efficiency and yield from their Horizontal Resaw system.
The ResawX system provides Willenborg Hardwood cant sizing detail and recommended sawing solutions to the operator quickly and accurately. The ResawX system will improve the Resaw operating results by reducing wasted lines and measurably reducing shims. ResawX allows the management to set sawing pattern recommendations based on size and grade, which improves the ability to maximize the output of desired products based on current requirements.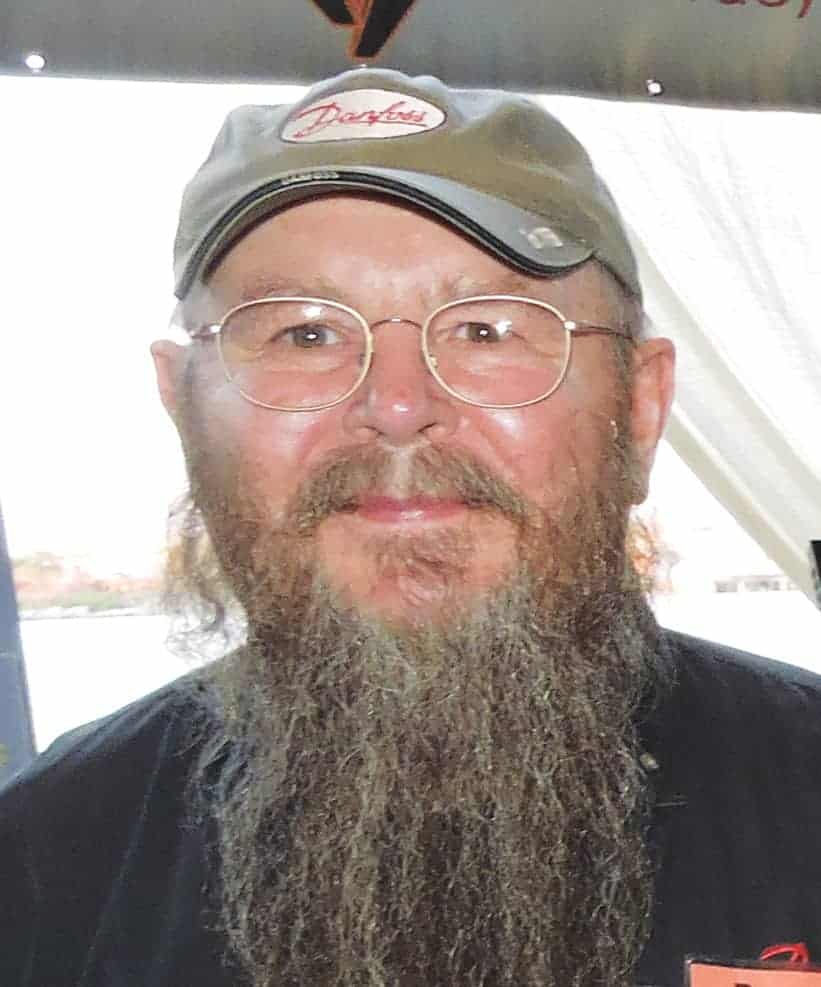 The startup was completed in less than two working days with minimal interruption of production. After a few minor adjustments and calibration, the ResawX was scanning quickly and accurately, providing size and sawing solutions to the operator.
One week after the startup, when the customer was asked how the system was doing, Sawmill MD received a one-sentence reply: ''Sounds like everything is going well so far."
Contact Mike Ballard or Duncan Ferguson at SawmillMD@mindspring.com for more information on the SiCam ResawX Scanning System, or log into their website at www.SawmillMD.com to see videos of the ResawX System and additional Sawmill MD videos.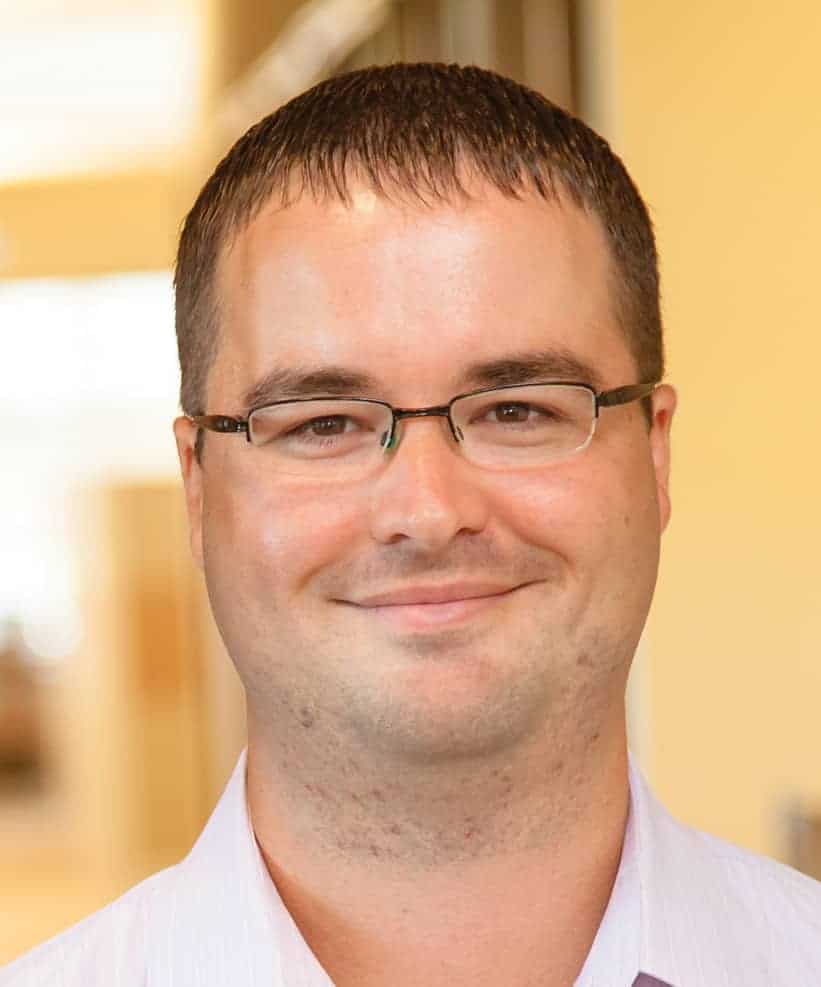 Omaha, NE — DMSi Software, headquartered here, recently announced the promotion of Jason Bolstad to vice president – eLIMBS.
Bolstad joined DMSi in 2003 as part of the support team and eventually transitioned to product development. He has been deeply involved in the Hardwood industry throughout his career. In his new role, Bolstad will focus on modernizing eLIMBS products to support the next generation of devices to be used by Hardwood businesses.
"Jason has been involved in all parts of the DMSi Software business: customer service, product development and launching a new product," said Henry German, president of eLIMBS. "In addition to that he was the DMSi resident expert in our lumber markets, which overall makes him a great fit for this role."
DMSi provides digital solutions, including Agility ERP and the eLIMBS system, to support the entire Hardwood lumber supply chain, from timber and logging to distribution and retail. Learn more at www.dmsi.com and www.eLIMBS.com.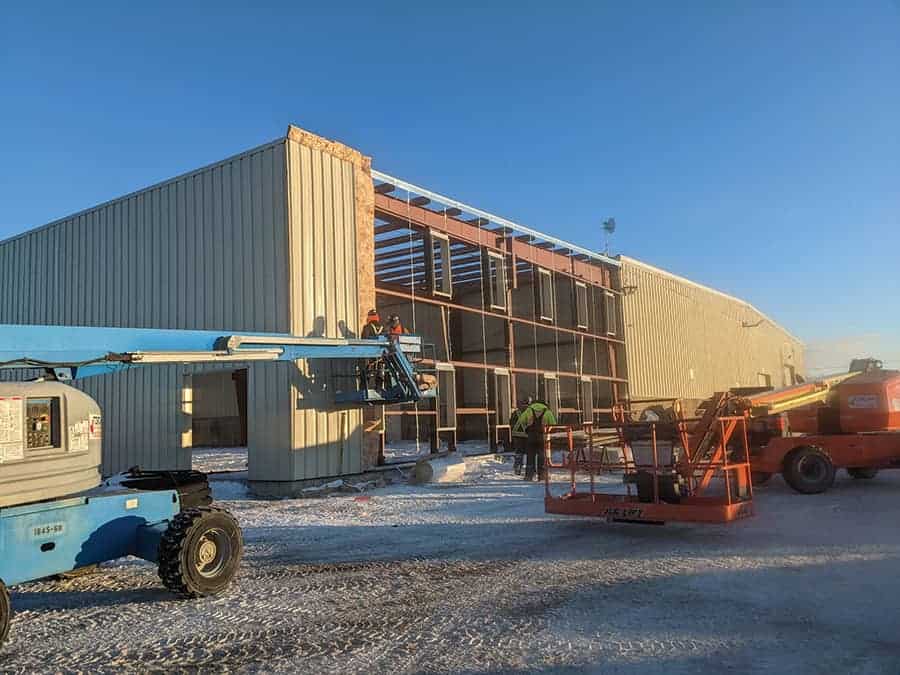 Lindsay, ON —TS Manufacturing, a leading provider of sawmill equipment, recently announced that they are expanding their facility for the second time in two years. This brings the TS manufacturing plant to over 85,000 square feet of manufacturing capacity to support its continued growth and demand in the sawmill manufacturing industry.
"As a turnkey supplier for large-scale projects, we felt the need to expand our facility. Sawmills are revamping their own facilities; growing, expanding, and updating equipment to allow for greater production, automated systems, and adding optimization capabilities to their current equipment. Our customers are purchasing our systems because we have been recognized as an industry leader in the combination of Optimized High Recovery Systems and Sophisticated controls, all in the scope of a single supplier. This necessitated our decision for the expansion of our facility. The added extra square footage will allow for additional office space for our engineering team, expand our machine shop, our electrical panel manufacturing shop and research and development and create a more productive shipping and assembly area. This $3.7 million expansion includes additional High Production CNC equipment in our machine and fabrication areas," said Kris Smith, TS System Sales.
TS Manufacturing started its 12,000 square foot addition in late 2021 and it is expected to be completed by spring 2022. This expansion will allow TS to continue to support its customers with the high demand for new and improved sawmill equipment.
"One area we have focused on is the ability to do everything in-house. During these trying times with labor shortages, shipping delays, subcontract services, and supplies we are already ahead of the curve. To develop, manufacture and mill all parts that go into every piece of equipment in-house means fewer disruptions in our production timelines," stated Ted Smith, president.
TS Manufacturing designs, engineers, and constructs all machine parts in-house, everything from electrical components, programming, milling to painting. "TS is truly a one-stop shop for all sawmill equipment," a company spokesperson noted.
For more information, go to www.tsman.com.