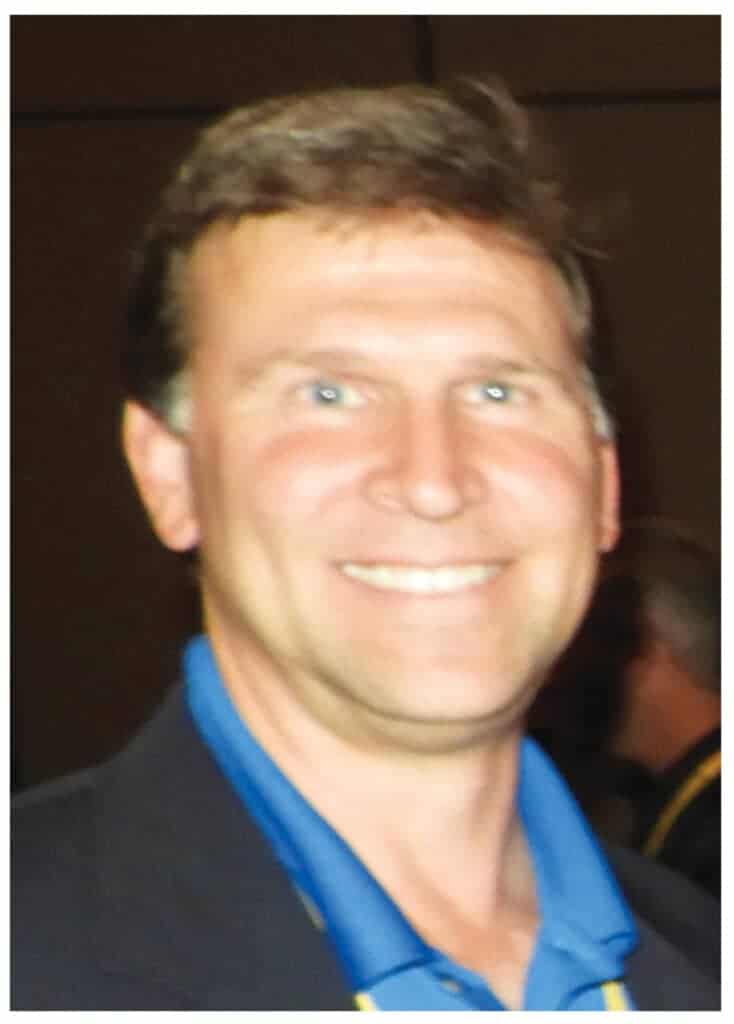 Chris Fehr Begins Working For Miller Wood Trade Publications
Memphis, TN—Miller Wood Trade Publications (MWTP), located here, recently announced that Chris Fehr has joined the team to cover the Midwest U.S. region. Fehr brings nearly 30 years of experience in the lumber industry and holds a Bachelor of Science degree in Forestry from the SUNY College of Environmental Science and Forestry at Syracuse University.
He began his career as a procurement forester with companies like Baillie Lumber and Coldwater Veneer before moving into lumber sales with Northwest Hardwoods, and then lumber and moulding sales with Keiver-Willard Lumber. Most recently Fehr was the national sales director for U-C Coatings, selling wood protection products to the lumber industry.
"We are extremely fortunate to welcome Chris, who has a lot of experience in the industry we serve, to our sales team for National Hardwood Magazine, The Softwood Forest Products Buyer and the Import/Export Wood Purchasing News," said Terry Miller, vice president of MWTP. "Chris's depth of knowledge about our industry is well-known and he is very well-respected. We are excited to have a veteran of his caliber join our team."
In his free time, Fehr enjoys hiking, kayaking, watching his daughter's college water polo games and is a lifelong fan of the Buffalo Bills.
Miller Wood Trade Publications is the premier information source for the forest products industry. Established in 1927, the company publishes 10 wood trade publications distributed to specialized markets worldwide and serving every segment of the billion-dollar industry.
To learn more, go to www.millerwoodtradepub.com.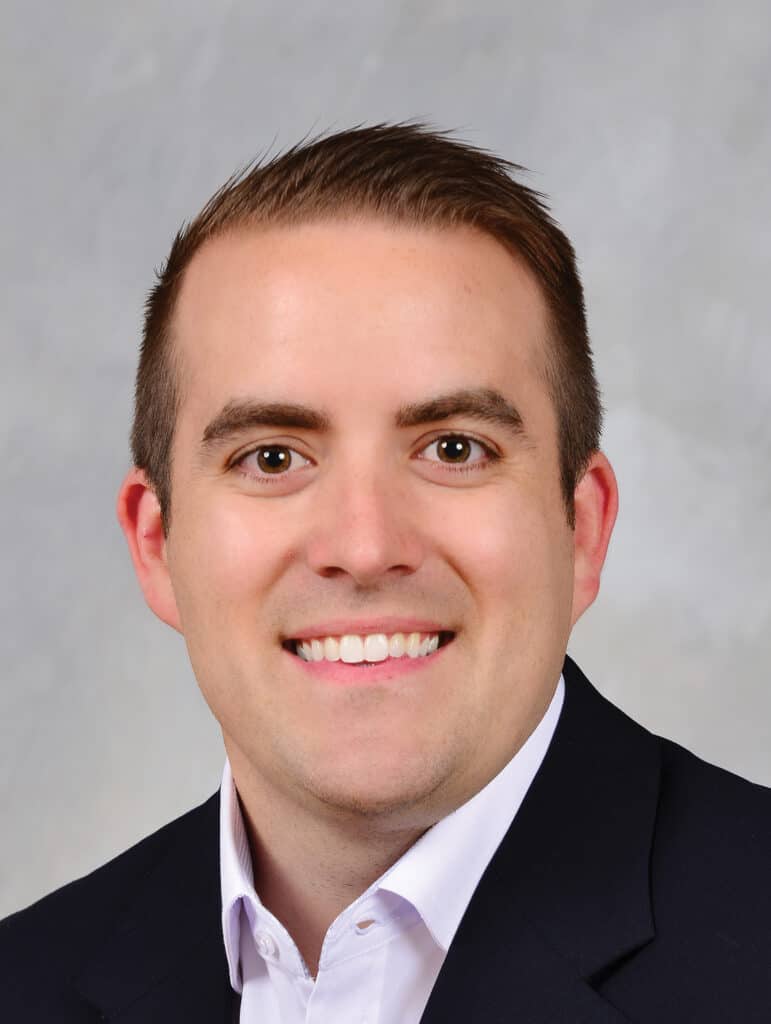 Huttig Building Products To Be Known As Woodgrain, Joining Woodgrain's Distribution Division
Fruitland, ID—In May of 2022, Woodgrain, headquartered here, acquired Huttig Building Products and now the combined companies will be known as Woodgrain, with legacy Huttig locations joining Woodgrain's Distribution division.
"Since the acquisition of Huttig, our combined teams have been hard at work building a stronger future," said Todd Dame, president of Woodgrain's Distribution Division. "We have been identifying the best of both companies, standardizing business processes, investing in facilities and equipment, and collaborating to deliver more value to our customers. We are excited to go to market as one company and continue Woodgrain's growth. We also want to acknowledge and celebrate Huttig's long history as a leading distributor of millwork and building materials."
Customers can expect a continued commitment to offering a broad assortment of the most trusted specialty building materials across Woodgrain's combined locations, according to a company press release. Woodgrain will also continue to enhance value-added services, including pre-hanging and pre-finishing doors, supported by Woodgrain's manufacturing expertise.
Woodgrain is family-owned and one of the leading millwork operations in the world with locations throughout the United States and Chile. With 69 years of quality craftsmanship and service, Woodgrain is a leading producer of mouldings, doors and windows, as well as a premier distributor of specialty building products. Woodgrain, Inc. has six divisions and over 45 manufacturing and warehouse facilities in the United States and South America. For more information, visit www.woodgrain.com.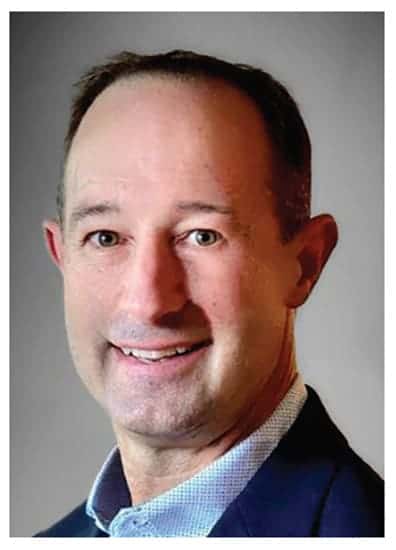 LMC Promotes Paul Thorne To Vice President Of Business Development
Wayne, PA – LMC, headquartered here, one of the leading building material distributors in North America, recently announced the promotion of Paul Thorne to the position of vice president of business development. In his new role, Thorne will oversee the regional manager team, leading their efforts to recruit new dealers and support relationships with existing dealers across all 50 states and the Bahamas. Thorne will replace Joel Gelb who is retiring after a distinguished 25-year career at LMC.
Thorne joined LMC in 2004 as northwest regional manager and quickly became the primary recruiter in that region as LMC expanded into the Mountain and Pacific time zones. Thorne's efforts have built a rich and lasting dealer network across the region, making him a leading voice with both new and existing dealers, according to a company press release.
With 32 years of experience in the industry, Thorne brings a wealth of knowledge to his new role. Prior to joining LMC, he managed retail lumberyards and handled sales and business development for a window manufacturing company in the Pac Northwest.
According to Sean Tighe, senior vice president, "LMC is very pleased to promote Paul Thorne into an opportunity to use his years of experience with our organization to better serve our existing dealer network, as well as continue to look for ways we can grow through recruitment. Being able to promote from within is a real benefit as both our staff and dealers benefit from the knowledge and skills acquired over time while ensuring the continued high quality of the LMC brand."
To learn more, go to www.lmc.net.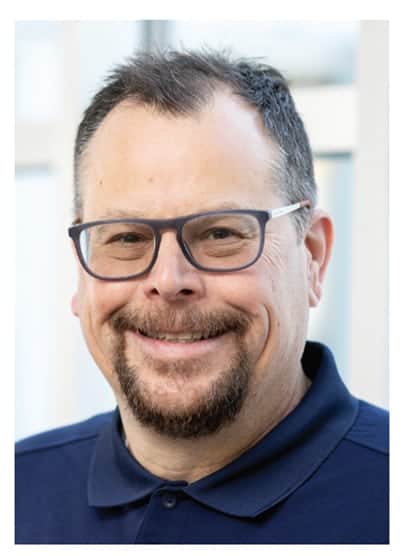 Valutec Makes Weithofer Its New North American Sales Agent
Skellefteå, Sweden—After a thorough process of finding the right match, Valutec, headquartered here, recently announced Robert Weithofer as its new North American sales agent.
Withofer has extensive experience in the sawmilling industry and has been the sales representative of Weinig Group for the last 15 years, focusing on New England. His home base is Longmeadow, MA, but he looks forward to visiting sawmills all over the continent, learning more about sawmills' needs for efficient high-quality lumber drying.
According to Valutec's website, the desire to increase the use of wood is the ultimate reason for Valutec's existence. Valutec has been combining Scandinavian expertise in the field of timber drying with insights into the challenges facing its customers for almost 100 years, the website stated. This has all been done with the aim of pushing the boundaries of what is possible, both in regards to value-creating timber kilns as well as intelligent control systems.
To learn more, visit www.valutec.ca.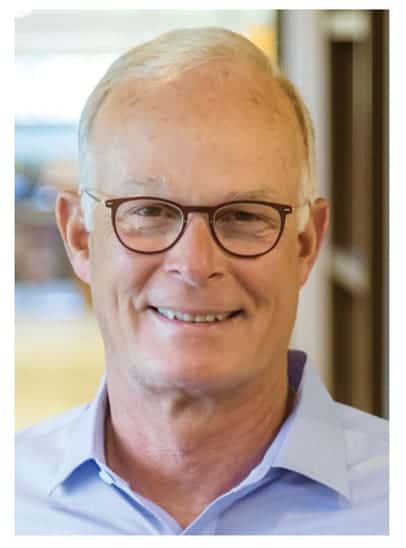 DMSi Software Acquires Millwork Development
Omaha, NE—DMSi Software, an industry leader in software for the building materials industry, recently announced the acquisition of Millwork Development, a provider of e-catalog and configurator solutions. This extends DMSi's portfolio of industry-specific solutions that help dealers and distributors grow and innovate their businesses.
The acquisition includes the Millwork Development E-Catalog, a quote and configuration application specializing in complex configured items such as doors, windows and stair parts. The Millwork Development E-Catalog generates branded quotes, orders and catalog pages, as well as composite images of the configured products. 
"Millwork Development provides the leading set of tools to the millwork industry," said Cal German, CEO of DMSi. "The innovative platform provides enhanced configuration, imaging and eCommerce solutions. We're excited to combine our resources to deliver the next generation of industry-leading products to our customers." 
"At Millwork Development, our mission is to leverage our extensive background in the industry with great technology to bring the best possible solutions to our customers," said Scott Johnson, Millwork Development co-founder and CEO. "Joining with DMSi ensures our customers have a vibrant platform well into the future. We have been partners with DMSi for 20 years and know they share our passion for this industry as well as our high standards for taking care of customers and employees."  
DMSi Software is a leading provider of inventory and order management solutions to the building materials industry. Founded in 1976, DMSi has grown to over 250 employees serving over 500 businesses and 20,000 users. Headquartered in Omaha, NE, DMSi remains independently owned and privately held, dedicated exclusively to the success of its customers. Learn more at www.dmsi.com.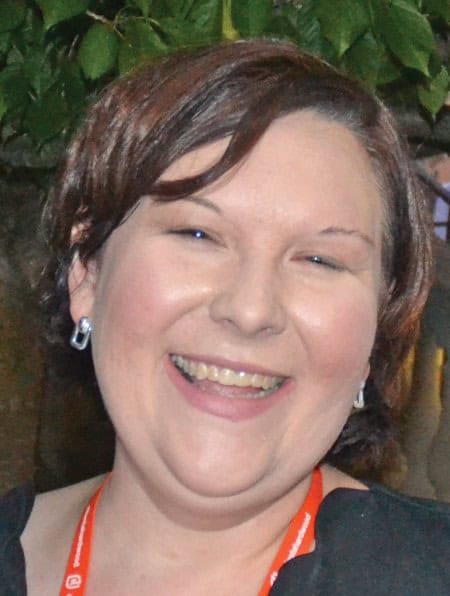 Cooper Machine Company Partners With German Firm
Wadley, GA – Cooper Machine Company, located here, a long-established manufacturer of quality sawmill equipment, recently announced that it is partnering with the sawmill machine manufacturer EWD Sagetechnik, of Altötting, Germany, effective as of February 2023.
"We at Cooper Machine have been offering our customers located in the U.S., Canada, and other countries, wood processing equipment for sawmill, pallet and post and pole mills since 1965," said Frances Cooper, CEO. "This equipment has set new standards in the industry for quality, efficiency and productivity. All Cooper Machine equipment is built with our customers in mind to minimize labor and to get the most out of each log. Our company, now in its third generation of successful management, covers all services from technical development, to commissioning to sawmill staff training on our machines. Cooper Machine's focus is always on customer success."
Since 1862, the premier European innovative company EWD, with 250 employees in Germany, has been one of the world's leading companies in sawmill plant construction, according to a Cooper press release. Quality awareness, reliability and customer orientation are among the most important values of the company and represent an extremely positive success factor, according to the release.
The partnership with EWD Sagetechnik allows Cooper Machine to expand its portfolio and take advantage of the opportunity to offer an expanded range of sawmill equipment to further serve their customers' needs.
"In the future, with labor getting more expensive and harder to find, we want to offer our customers fully automated sawmills. With the same shared beliefs, we believe we have found the ideal partner in EWD Sagetechnik," explained Frances Cooper.
"Working with EWD will offer many advantages for Cooper Machine customers since we will be able to offer their wide array of well-designed, German-engineered sawmill equipment, along with service and parts located here in the U.S.," Frances Cooper noted. "Cooper Machine has committed to providing successful customer service on all EWD equipment it sells and will stock the parts needed to back the service. We at Cooper Machine are excited to be able to offer this new world of opportunities to our North American customers.
"The primary objective of both companies is to offer customers the best and most efficient sawmill solutions to promote long-term customer loyalty," she stated. "This can only be achieved with trust, good teamwork and positive results for our customers."
For information on both Cooper Machine and EWD offerings, call Cooper Machine at 478-252-5885 or visit www.coopermachine.com.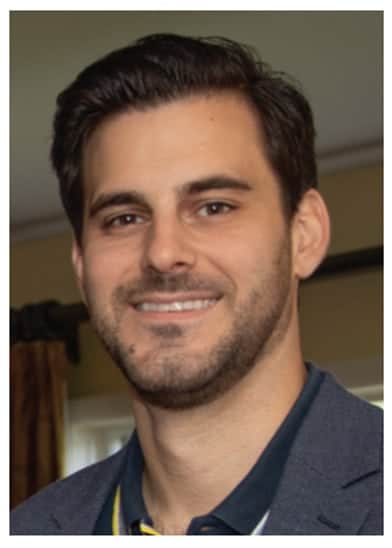 King City Forwarding USA, Inc. Moves To Virginia
Chesapeake, VA—King City Forwarding USA, Inc. recently moved here from its former location in Pittsfield, MA.
King City, specializing in forestry product exports out of North America, has been in business since 1977.
Peter Lovett, vice president, said this move affords King City several advantages. The new office space is larger, allowing more space for new hires. "We plan on adding more employees," Lovett said.
Chesapeake also is closer to King City's partner-carriers in Norfolk and Richmond, VA.
King City can book cargo, arrange truck and rail transport, conduct phyto inspections, carry out customs filing, produce export documentation and expedite cargo and coordinate delivery.
Lloyd Lovett is CEO of the company.
To learn more, go to www.kingcitynorthway.com.
Amanda Huang Named President Of Continental Underwriters, Inc.
Richmond, VA—Amanda Huang was recently named president of Continental Underwriters, Inc., headquartered here. She added this title to COO, which she has retained for five years.
Huang began her career in the insurance industry more by accident than by plan. What began as a temporary administrative assistant position grew into a career serving the forest products niche and building a successful business. Playing an integral part in the formation and growth of Continental Underwriters Inc. over the years, she seized all opportunities to learn and grow, eventually becoming an MBA graduate and the company's President and COO—all while raising two young children with her husband.
In her current role, Huang oversees the day-to-day operations of the company, working closely with the internal CU teams to address their needs and ensure the company's success. "Amanda's journey was anything but straightforward, and learning more about Amanda's story will inspire anyone who is working hard to improve their life and achieve success," stated a company spokesperson. "Amanda is living proof that when there is a strong will, there most definitely is a way."
To learn more, go to www.contund.com.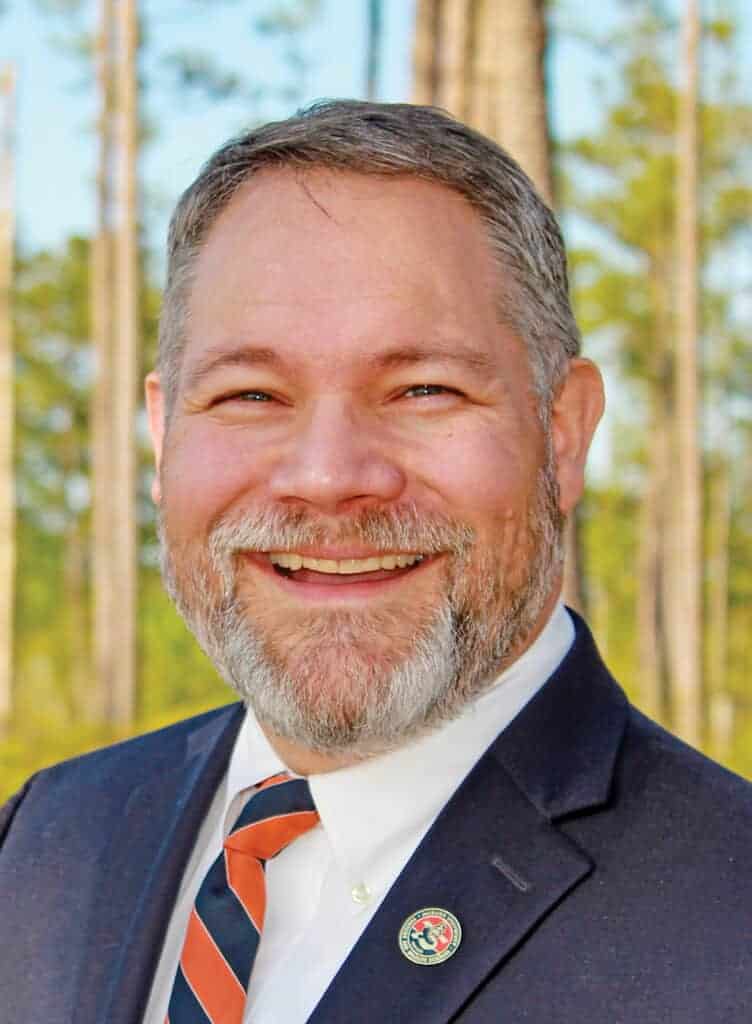 2023 Forest Products EXPO Approaches Exhibitor Sellout
Metairie, LA—The Southern Forest Products Association (SFPA), located here, has less than 35 exhibit spaces remaining for its 37th Forest Products Machinery & Equipment Exposition, meaning the event is closing in on a sellout at the time of this writing. The three-day exposition will fill Exhibit Halls C & D of the Music City Center in Nashville from August 23-25, 2023, with 50,000+ square feet of exhibits.
Make no mistake, a new era of work has arrived, the SFPA said. That era comprises connected systems, responsive manufacturing and innovative technologies – and it will all be under a single roof at EXPO 2023.
"A late surge in exhibit space sales has filled the hall with more than 160 exhibitors who are ready to showcase the latest machinery and technology," said Eric Gee, SFPA executive director. "We are proud to welcome 20 first-time exhibitors to the show floor, including some companies that have not participated in the past four shows."
Sponsored and conducted by SFPA every two years since 1950, the Forest Products EXPO traditionally includes many of the biggest names in the business displaying everything from sawmill machinery to materials handling equipment, attracting key representatives from the nation's largest wood products manufacturers. EXPO is the place to get up close to materials, resources, equipment and technology, according to SFPA.
Complete details about EXPO 2023 are available at www.sfpaexpo.com.