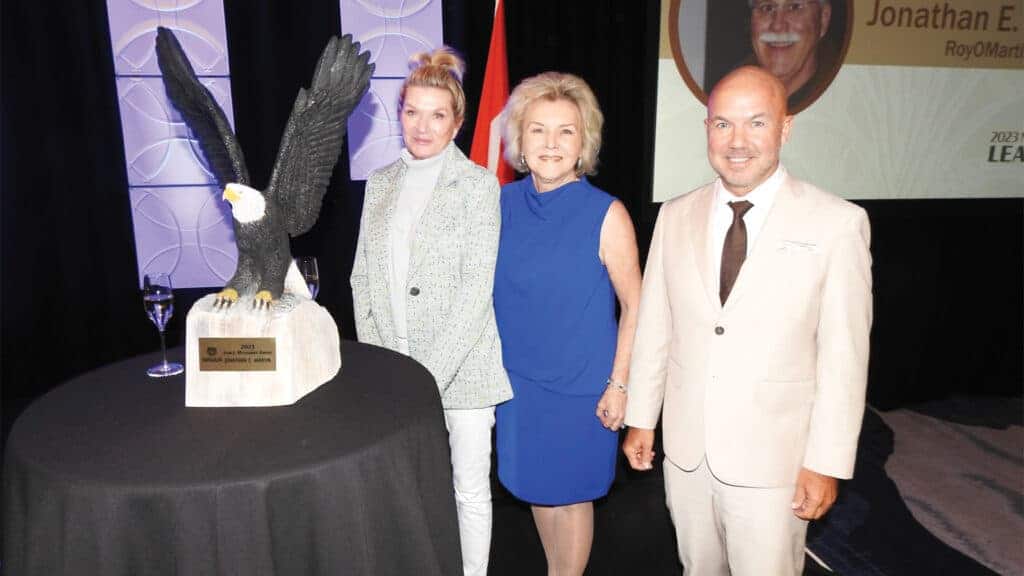 Palm Desert, CA–The North American Wholesale Lumber Association (NAWLA) has announced the award recipient for this year's John J. Mulrooney Award, which is Jonathan E. Martin.
Mulrooney was a career lumber wholesaler who later served as NAWLA's chief executive for nearly 20 years until his untimely death in 1979. In 1980, NAWLA established the award to commemorate his life and career and recognize leadership, integrity and service to others.
After graduating from the Culver Military Academy in 1965 and from Louisiana State University in 1971, Jonathan E. Martin married his wife Maggie and made their home in the small town of Ringgold, LA, where he started work in the family sawmill business as a plant manager. From 1971 until his death in 2019, Jonathan served in many roles at RoyOMartin, including chairman, CEO and past president. During his time at RoyOMartin, he was named Ernst & Young Entrepreneur of the Year in 2004 for the Gulf Coast region. He also received the American Panel Association's Bronson Lewis Award for lifetime leadership in 2015 and the Alexandria Rotary Club's Service Above Self Award in 2019.
The presentation of the 2023 John J. Mulrooney Award occurred at the recent 2023 NAWLA Leadership Summit, held here. NAWLA was proud to welcome Jonathan's wife, Dr. Maggie Martin, to accept the award on her late husband's behalf.
Learn more at www.nawla.org/About/John-J-Mulrooney-Award.