By Terry Miller
Middleton, NH—The DiPrizio Brand: Honesty, Relations, Solutions, Innovation.
Listening to our customers' needs…driven to create supply-line convenience, delivering profitable, different and better programs for our customers…outstanding employees…and understanding that we succeed only to the extent that we help our customers succeed.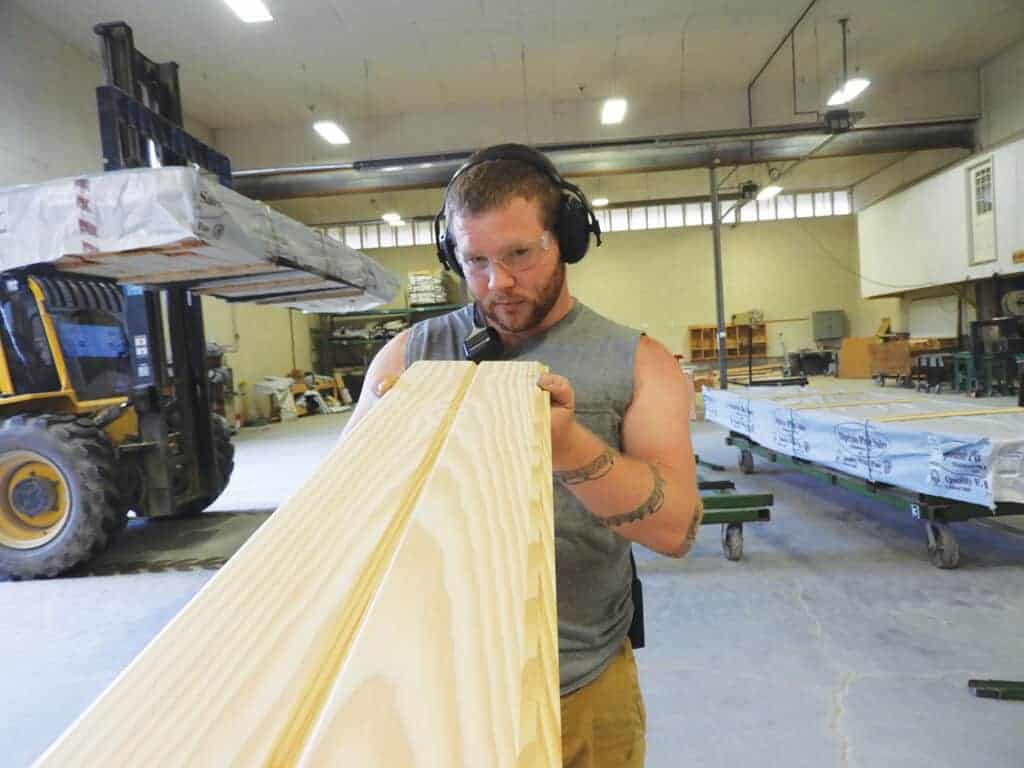 Eastern White Pine is a specialty species founded on merits of early heritage, appealing characteristics and profitable results to end-users. Seldom given too little credit of this unique species, where once thought a commodity, today is a much sought after specialty with such variety of uses makes it unique in many, many ways. We know. Quality Eastern White Pine lumber is all we make at DiPrizio Pine Sales.
DiPrizio Pine Sales works to excel and exceed customers' needs with a long-term view. The company combines unwavering principles, outstanding employees, and a simple "do the right thing every day" philosophy.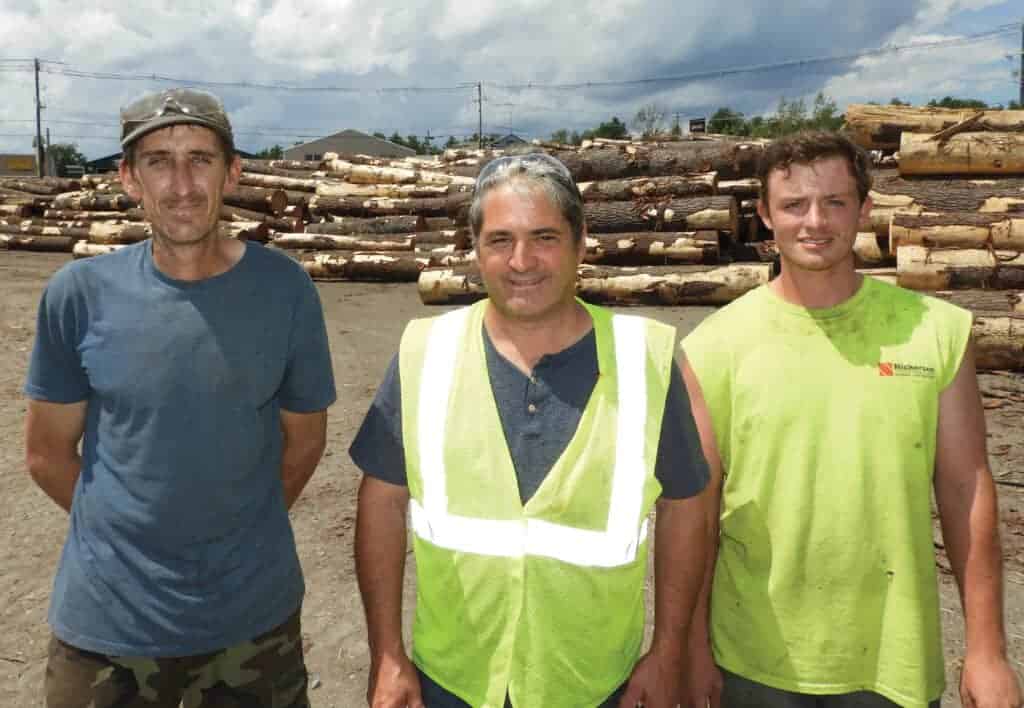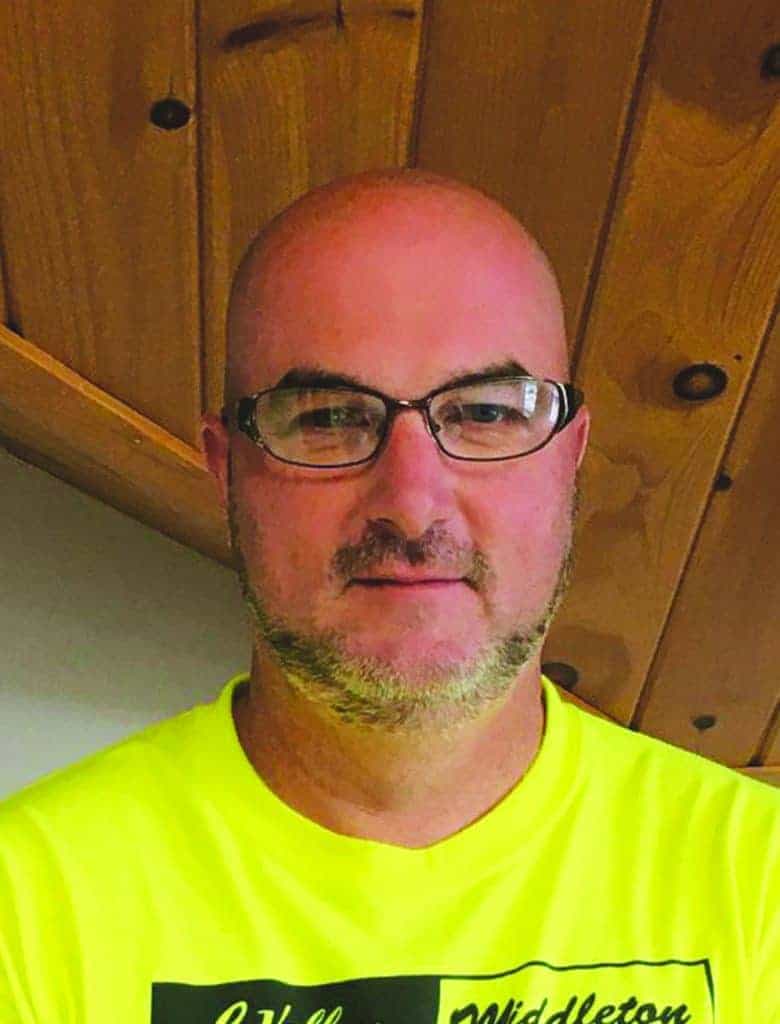 DiPrizio's Mission: "to earn our customers' trust, to be the reliable supplier of choice; to be a compelling place to work where continuous learning, engagement, recognition and building successful futures for our families and communities are expected; where Quality is defined by experience, results and relationships," according to President and Owner Larry Huot.
"At DiPrizio Pine Sales," Huot noted, "we specialize in providing highest quality Pine for every project including paneling, wainscoting, flooring, decking, millwork, siding, trim, crating, shelving, cabinets and furniture." 4/4, 5/4, 6/4 and 8/4 thicknesses with a wide range of patterns and various specialty textures are available.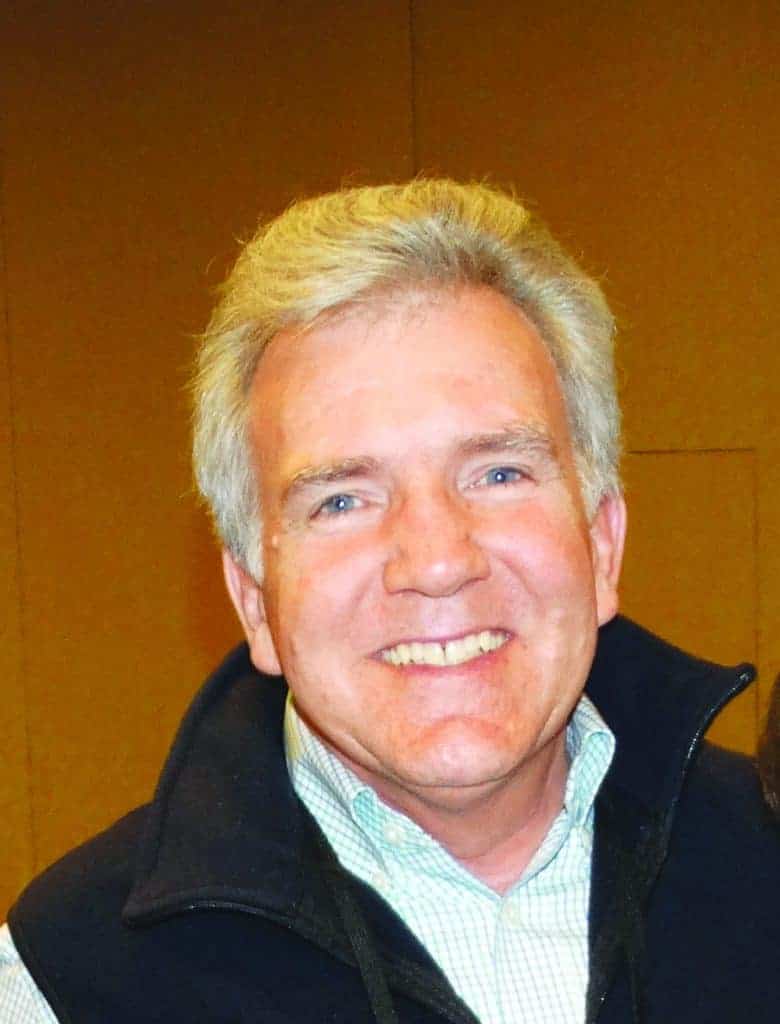 DiPrizio Pine Sales specializes in highly mixed loads, with expertise to package and ship container loads. Most patterns are done on a Weinig moulder. "We offer custom patterns," Huot remarked.
DiPrizio Pine Sales benchmarks 18 million board feet of lumber to be produced per year. Kiln drying capacity is 480,000 board feet per cycle.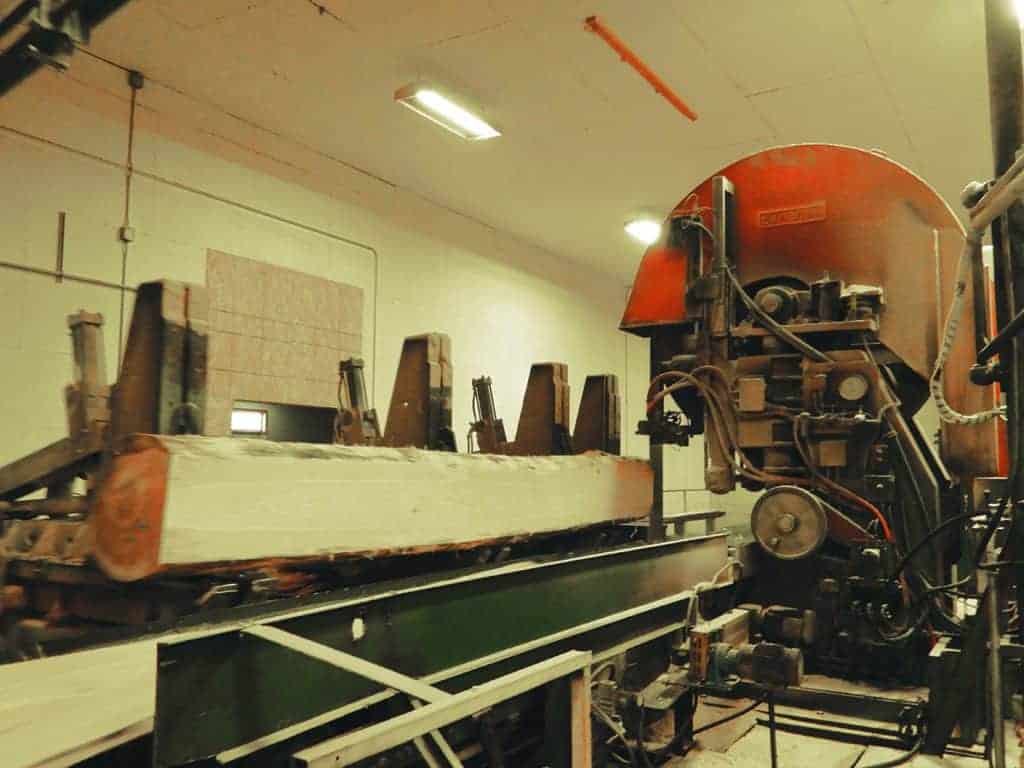 "Business is about people," Huot stated. In all, the company employs between 55 and 60 people. "Our people are our most important asset," Huot said. "We're very fortunate. We have many stellar performers and beyond that, we have these performers who are committed to personnel development systems and structures so to be always growing those behind them. Unique to our workplace is that our people truly 'own their jobs,' grasping the concept that they have freedom to make wise decisions and with that, they also own the responsibilities associated with those decisions. The outcome is: individual talents and creativity really compound the innovative environment that we focus to drive competitive efficiencies, services and reliability to our customers' needs.
" 'Team of Teams' is our operational mode that ensures that our focus is keyed-on the many areas so important to get key metrics and measures 'Just Right' to position our daily execution aimed at and delivering optimum results," Huot remarked.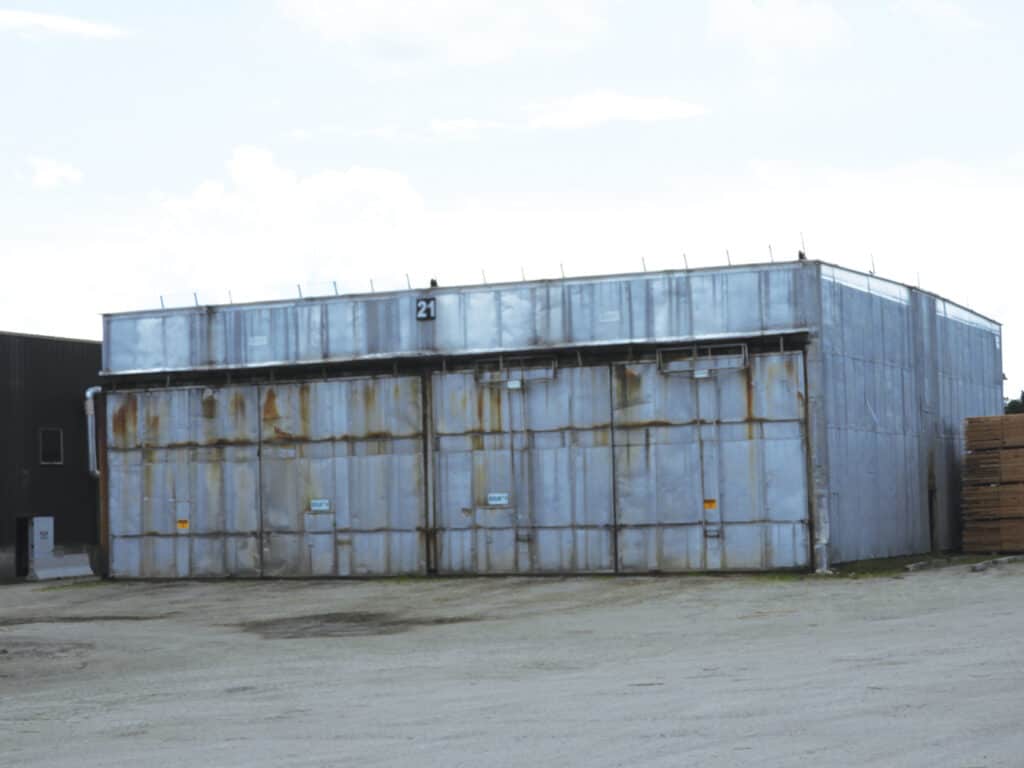 "We have a saying in our company," Huot stated, "and, as vertically integrated as we are, we believe it is pretty rare that you can join an organization and have the job ownership that employees have here. That means it gives you a lot of freedom in your job to make good choices and understand what are the steps in making those good choices, and weighing the options and identifying the risks – so there is a team-leader at every level."
In the LaValley-Middleton Organization, parent company of DiPrizio Pine Sales, "We have a little over 500 people deep that are interfacing with local and distant markets, getting the pulse of people in those markets every day," Huot stated. "So, we are having dialogue, and they tell us what they need. Our job: to Listen, Be Honest, Provide Convenient Solutions and Do What We Say We Will Do."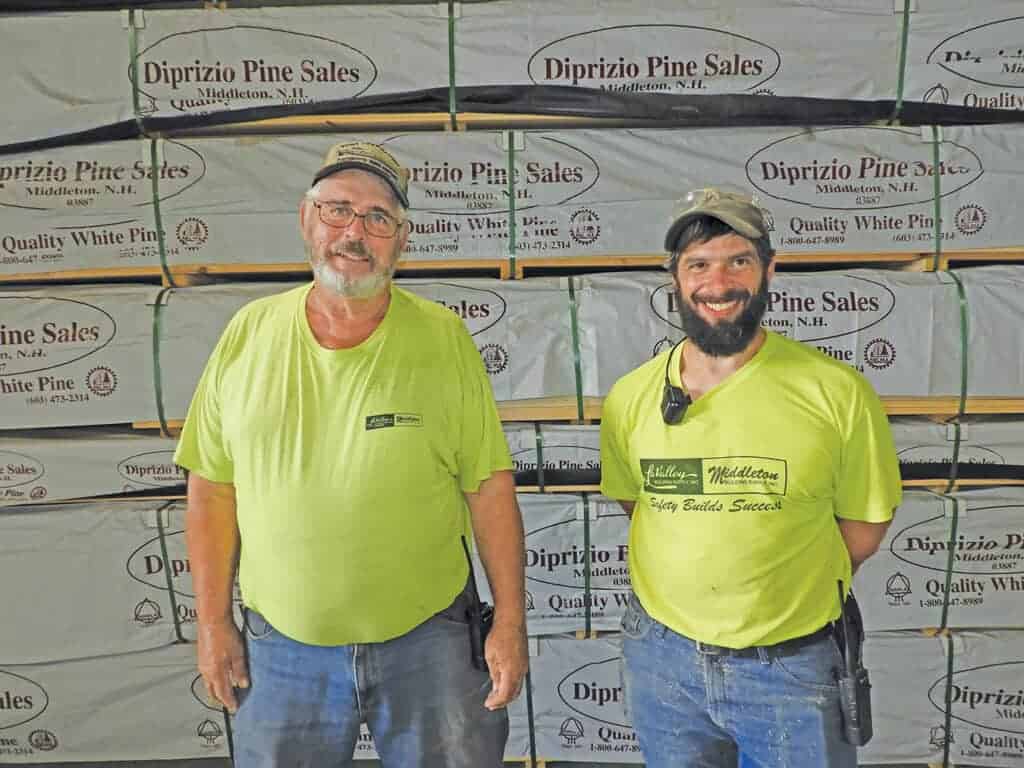 All of our people at LaValley- Middleton are lumber people and construction people. DiPrizio Pine Sales and Production Teams are involved exclusively specializing in Eastern White Pine, which Huot emphasized is truly a specialty species to be recognized for its superior characteristics, most accommodating to designer trends in residential and commercial construction; most easily machined in every industrial use; aesthetic natural and sealed, stained or painted finished; durable resistant to decay to alternatives such as composites. There is not enough Eastern White Pine, Huot said. But when DiPrizio Pine Sales mills its Eastern White Pine, it is with consistent precision, on grade to the buyer's end use, and on-time and with the customer in mind.
DiPrizio Pine Sales is a member of Northeastern Lumber Manufacturers Association, North American Wholesale Lumber Association, NH Timberland Owners Association and Lumbermens Merchandising Corporation.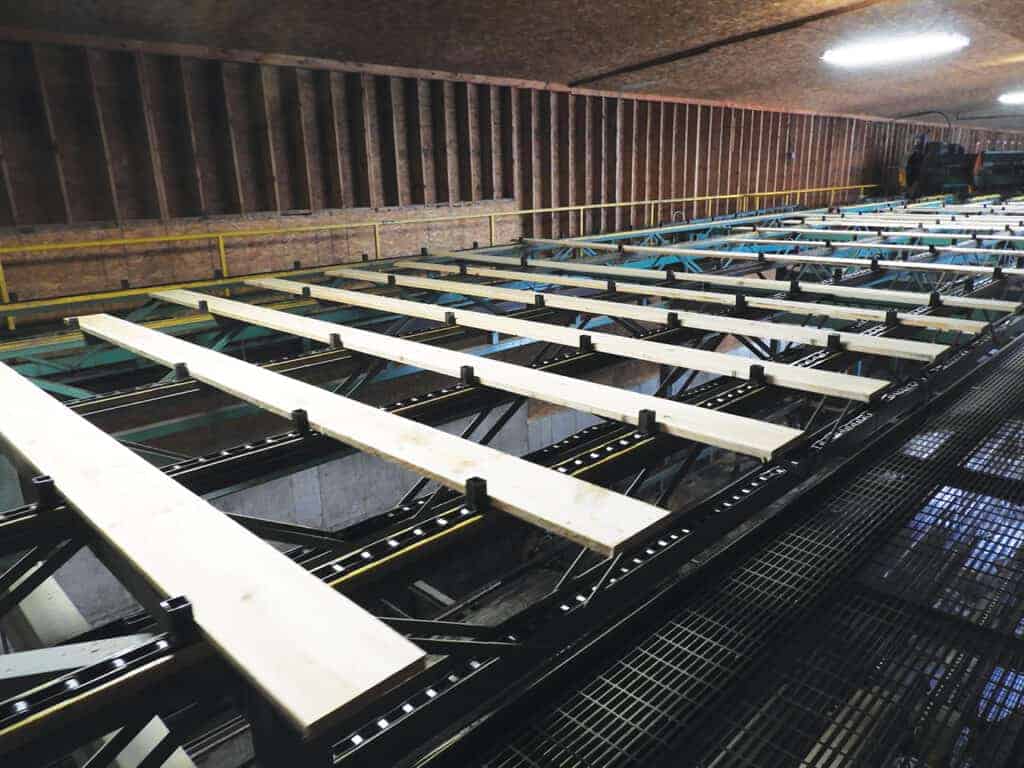 For more information, go to www.dipriziopine.com. Sales contacts: Jamie Moulton – jmoulton@lavalleys.com; ipenny@lavalleys.com.