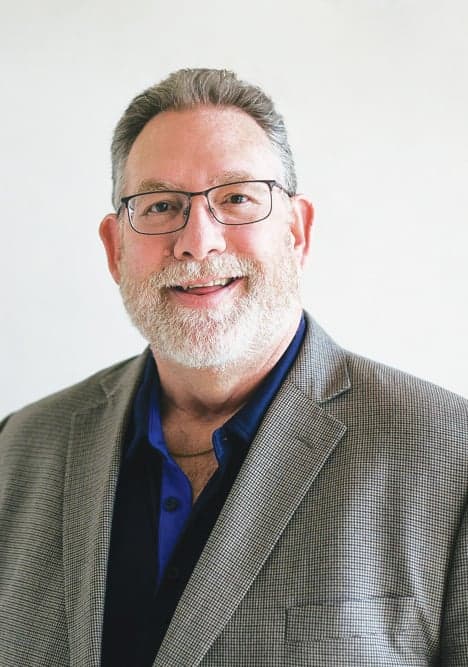 Steve James, President and CEO Frank Miller Lumber Inc., Union City, IN www.frankmiller.com
Frank Miller Lumber Inc. produces approximately 20 million board feet of American Hardwood annually with 90 percent of the total being quartersawn. The state-of-the-art facility has 1 million board feet of pre-dryer capacity and 1.4 million board feet of kiln capacity. Earning the reputation of being one of the world's largest and most reliable premium quartersawn Hardwood producers has enabled Frank Miller Lumber to provide Hardwood to a list of high-end celebrities and popular locations around the globe.
Q: Company culture is a top priority for any CEO. What factors contribute to your company's culture and how is your company's mission defined?
A: Servant Leadership and teamwork. We are better together!
Q: How important do you believe it is for company leadership to lead by example in creating a positive, productive, cohesive workforce?
A: My approach is always being consistent, persistent and transparent. I am a Certified John Maxwell Leadership Coach and I believe that constructive criticism and positive reinforcement are keys to taking your group to the next level.
Q: What programs and/or incentives do you have in place to motivate employees so they are not simply "going through the motions"?
A: I have taken my leadership team through 3 of John Maxwell's leadership books (5 Levels of Leadership, 21 Laws of Leadership and the 15 Invaluable Laws of Growth). I have taken my manufacturing team through the 21 Laws of Leadership and 15 Laws of Growth. I have also taken my Sales and Accounting team through his Sometimes You Win Sometimes You Learn book. We also have lunch cards that we give out to employees that do something outside of their job responsibilities and we also have monthly celebrations if we achieve our targets.
Q: Briefly describe any recruitment/retention programs that your company offers.
A: We offer a referral bonus for anyone that stays over 30 days.
About Steve James:
My wife is Laura James, and we have 3 adult children and 1 grandson. We are Disney fanatics and I also like to golf and fish. We live in a log house in the country with a pond in our backyard.