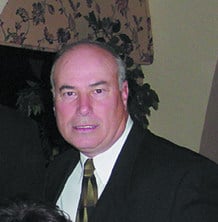 In the Midwest, Softwood lumber providers recently said that their sales are slow. But at the time of these interviews, there were also some glimmers of optimism.
"Our business is improving," commented a sawmill representative in Texas. "We are getting more interest, and more quotes are going out."
Compared to six months ago, "Sales are improving," he remarked. "The last quarter of last month was the slowest we've ever had. This month, it's looking optimistic."
He sells SYP boards, one inch thick in No. 2 Common, No. 3 Common and D and Better. His customers are "wholesalers mostly," he stated, and, "I think their sales are getting better." At the time of this interview, there were no negative factors dragging his business down. "Transportation has improved," he observed.
By contrast, a Kansas City wholesaler said his business activity had been "slow, painfully slow." This winter was cold, he said. "With no COVID to boost sales, as it did in 2020, sales are back to normal. Other factors include two to three months in a row of declining housing permits and high interest rates. I think people are scared and playing it cautious, trying to be as conservative as possible with inventory until we get further along in this year to see what the market will look like. Those dynamics make up a pretty consistent message from all of our customers. I think most people made a lot of money the last two or three years and they're doing all they can not to give it all back in a market that looks like it will be off 20 to 30 percent."
Compared to six months earlier, the market was "worse," he stated. "We had a really good 2022, but at the tail end of the year, sales were coming off; sales were depreciating. That's a fair indication of the overall market."
He offers Douglas Fir, Spruce and Cedar in 2×4 to 2×12, all in No. 2 Common. Douglas Fir and Spruce are his best sellers.
His sales are to pro dealers and home centers. Their business activity is "pretty much the same as ours," he noted. "So many builders have pulled back nationally and regionally. Most have quit building spec homes. Their business is coming from order files from the end of last year. New starts are few and far between. For custom home builders, things are still OK. They don't feel the pain as much because their customers have the cash to pay for their homes, where lower end builders are fighting the interest rates and people getting knocked out of qualifying."
Transportation, compared to this time last year, is better, he stated. "Trucks are much more available although they are still expensive. Rail seems to have been squared away."
A lumberman in South Dakota said that over the past couple of months, his sales have been "very quiet. We've had an incredibly harsh winter, more snow than we've probably seen in the last 15 years with very cold temperatures. Also, with the Softwood market deteriorating over the last year, it's been a challenge. Business has been pretty slow for the last two to three months.
"That does seem to be changing now that the market is perking back up a little bit. Also, we have to consider the time of year," he said at the time of this interview. "Traditionally our customers start to look at buying spring inventory about now. So, we're seeing some of that take place, even though our snow cover may not be gone until April or May. The compilation of weather, a market drop that pushed people to the sidelines, rising interest rates and a slowdown of housing starts all helped slow things down."
He offers mainly SPF, Hemlock Fir, Douglas Fir, SYP and Cedar. "SPF probably is the overall biggest item," he stated. "Hemlock Fir also is a good seller, and Cedar can be good." Lumber includes 1x in No. 3 Common, No. 2 Common and Clear and 2x in No. 2 Common, Highline, Machine Stress Rated and Select Struct.
His sales are mainly to retail lumber dealers, "mom and pop" lumber yards, large chains and big box stores and truss and component manufacturers. He commented on his customers' sales to their customers: "As 2022 came to a close, everyone felt a slowdown coming," he stated. "In December and most of January, most of our customers were not very optimistic. As we talk to customers now, there is a bit more optimism. Also, people are adjusting to higher interest rates."
As for transportation, he said, "The high cost of fuel is a big input cost for us, inbound or when we deliver. Actually, fuel costs are lower than a year ago, but it was more palatable then because the price of lumber was higher then. As a percentage of sale, it's become a much larger factor than a year ago."