By Brad Kirkbride, Managing Director, Western Red Cedar Lumber Association
Western Red Cedar has been used for decades as an appearance material for siding and interior paneling, as well in numerous outdoor projects such as decks, pergolas and yard scape structures.
Most often chosen for its attractive appearance, natural resistance to rot, decay and insects, as well as its versatility, WRC was long held as the defacto material for these types of applications prior to the introduction of composite substitute products to the market. Once these well-funded competitors started appearing in lumber yards and on contractors' radar, natural Softwood species like WRC had to work harder from a marketing and awareness perspective to mitigate market erosion and correct misconceptions about subjects such as maintenance, durability, and environmental friendliness.
While the growing awareness of wood's role in carbon sequestration and reversing climate change is now rejuvenating its popularity, the rise in mass timber construction projects is also creating an unexpected wealth of new design opportunities for natural and sustainable wood products like Western Red Cedar.
Mass timber construction is a low-carbon building solution that uses a category of engineered wood products such as solid wood panels, columns, timbers and beams that have employed state of the art technology to glue, nail or dowel them together in layers. These products have been engineered for high-strength ratings like concrete or steel, but are considerably lighter in weight, faster and more efficient to transport and build with, and are significantly better for the environment; particularly when compared to the carbon-intensive manufacturing processes of concrete, steel and other building systems.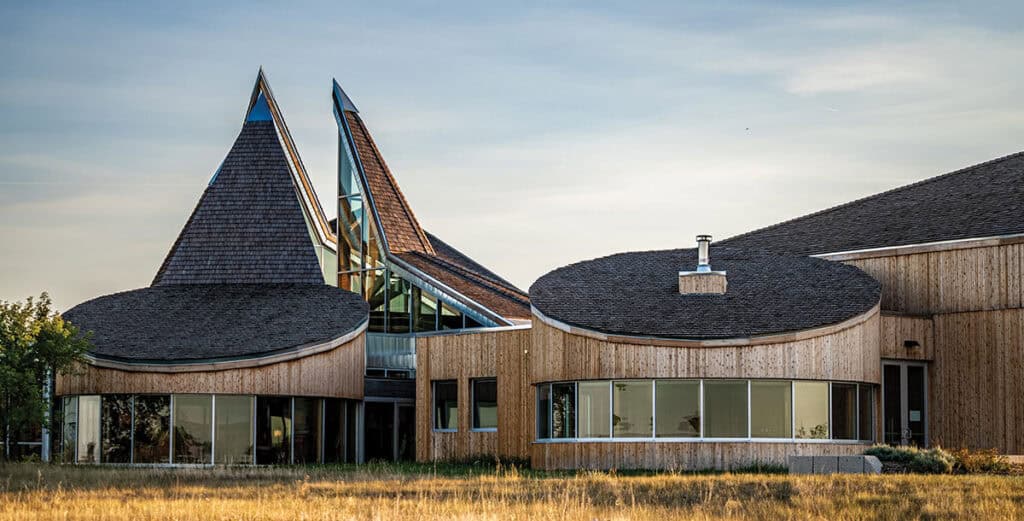 As the world moves toward lower-carbon building solutions, Softwoods like Real Cedar can expect to see an increase in demand as a finishing material for mass timber projects. This isn't solely because of WRC's good looks, but also because the environmental, economic, political, and ideological reasons for building with mass timber are identical to the reasons for finishing with Real Cedar. Or, to phrase it more deftly: wood begets more wood.
As an aesthetic complement to the structural components of mass timber, WRC is an excellent choice, as mass timber beams and timbers are usually very attractive and are often left exposed. The natural grain of Real Cedar and its vast range of finishing options work extremely well in spaces with large expanses of wood and creates a highly pleasing and serene look. The growing interest in biophilic design- incorporating natural materials like wood to reduce stress and stress-related illnesses- is another well-documented benefit of building with wood and finishing with materials like WRC.
In addition to the sublime look and tone WRC and mass timber create, the combination of the two materials also has excellent thermal insulating and acoustic qualities, as well.
The environmental benefits of using wood products to sequester carbon and reverse climate change are becoming well known in the architectural and building communities, and the future success of mass timber will depend on healthy and sustainable forest management. An increase in mass timber can also help pay for good forest management on public lands. Hillary Franz, the Commissioner of Public Land in Washington state, has noted that many forests in the West are at high risk of fire, due in no small part to climate change, but also due to the amount of fuel on the ground (dead trees, pine beetle infestations, etc.), and that these forests are in dire need of thinning. Smaller trees can be used in mass timber production, and a sufficiently large market for mass timber would create funding for thinning these trees out.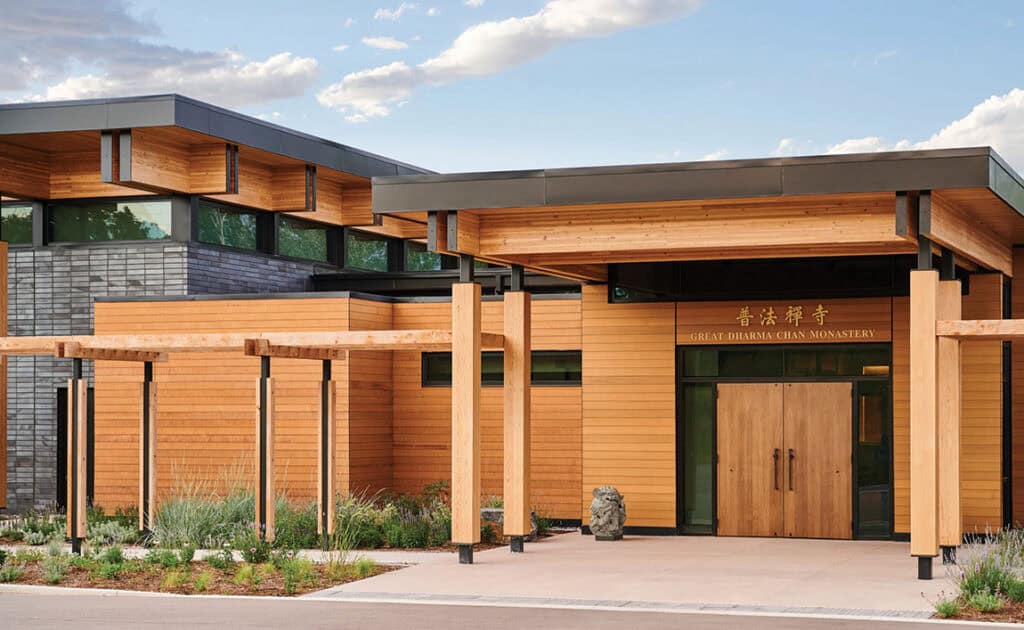 Additionally, Softwoods like WRC used to beautify mass timber projects come primarily from the Pacific Northwest, and a growth in demand for Softwoods could help reopen mills that have closed in the last few years and revive some of their communities, aligning their interests with a Green New Deal-style program of national revitalization.
Mass timber is swiftly gaining momentum, and it's an important means of reducing the environmental and climate impact of the building sector, as well as opening up the possibility of factory-based mass production of low-cost housing. As of March this year, an estimated 1,384 mass timber projects had been constructed or were in design in all 50 states, and the recently built 284 ft., 25-story Ascent MKE building in Milwaukee, WI. now has the distinction of being the world's tallest timber building. And that's just the tip of the iceberg of what's to come. Vancouver, British Columbia architect Michael Green has millions of square feet of mass timber projects underway, and future US projects include a spectacular one million sq. ft. expansion of the Portland International Airport, presently being designed by Oregon-based architectural firm ZGF, which is to be capped with an undulating 380,000 sq. ft. mass timber canopy. While we at the WRCLA didn't have confirmation before this article's deadline on what finishing materials were going to be used, can there honestly be a more complementary choice for a Pacific Northwest airport than Western Red Cedar?
Mass timber and the many opportunities for Softwoods like Western Red Cedar that they create are worth celebrating and supporting. Keep the mass timber projects coming.
Established in 1954, the WRCLA is the voice of the Cedar industry and has members in 132 locations throughout North America.