Neiman Enterprises Installs Equipment At Devils Tower Forest Products
Devils Tower Forest Products, located in Hulett, WY, a subsidiary of Neiman Enterprises, Inc., recently installed a Weinig Hydromat 3000. Devils Tower is a sawmill and planer facility that produces 25 million board feet of Ponderosa Pine shop, boards and pattern.
The installation of the Weinig Hydromat 3000 has allowed Neiman to increase their Pine pattern capabilities to include their Devils Tower location and will add 8 million board feet of capacity. This new moulder will also allow for mixed loads with pattern and S4S to ship out of the Devils Tower location.
For more information, visit www.neiman.com.
J.D. Irving Announces New Director Of Sales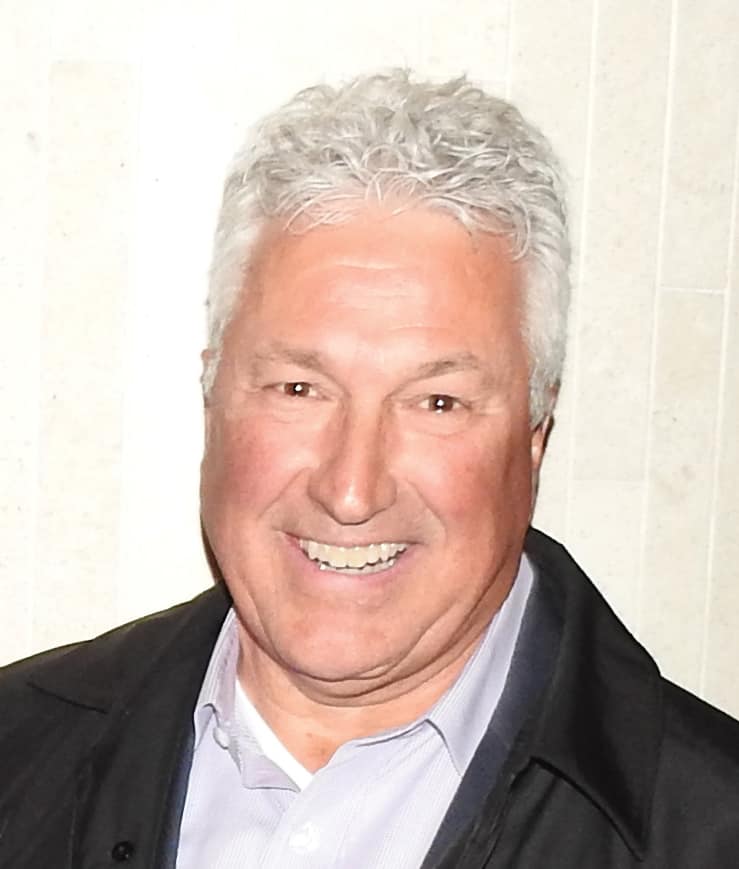 J.D. Irving Ltd., based in New Brunswick, Canada, announced that André Beaulieu, Director of Sales retired on June 30th, 2023.
Beaulieu's contribution over the past 27 years to the organization has been significant. Beaulieu's career achievements include expanding J.D. Irving Ltd.'s freight and logistics capabilities, growing their sales programs with key long-term customers, promoting the organization through various forums and building a first-class lumber sales group. Beaulieu will leave his personal mark on the Irving Sawmill Division.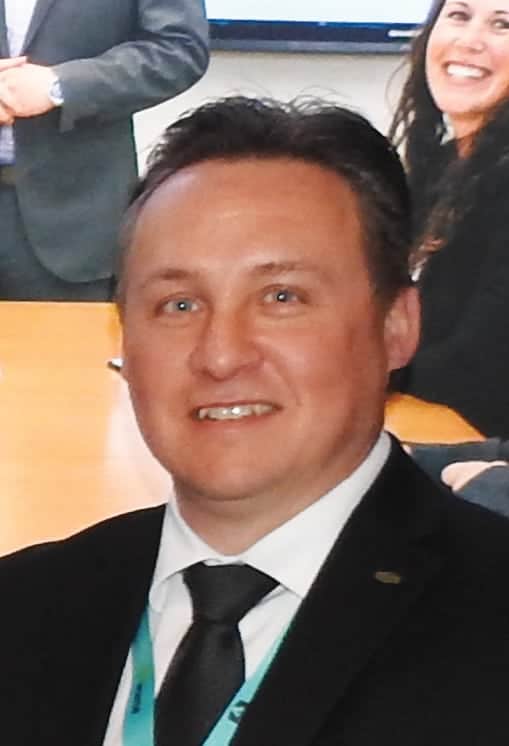 Beaulieu's desire and ability to build strong relationships, his tireless enthusiasm and determination to make J.D. Irving Ltd. successful has earned him a reputation of being one of the strongest sales leaders in the North American lumber industry.
As part of this transition, Christian Gilbert will succeed Beaulieu in the role as Director of Sales. Gilbert has been with J.D. Irving, Ltd. for the past 13 years as the Spruce-Pine-Fir Sales Manager. Previously, Gilbert occupied a variety of leadership roles in logistics and sales for various lumber manufacturing companies. He brings a solid track record of 28 years in the North American lumber industry. The JDI sawmills division has welcomed Gilbert in his expanded role and responsibilities and they are looking forward to his contribution to J.D. Irving Ltd.
For more information, visit www.jdirving.com.
Culpeper Wood Preservers Appoints Regional Sales Managers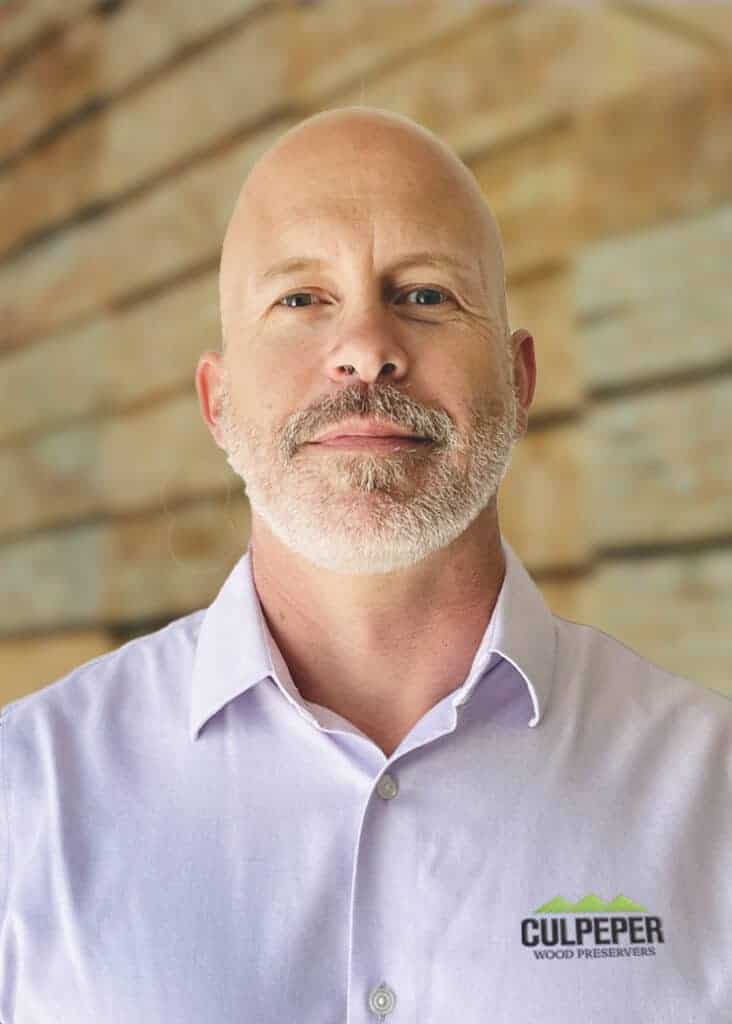 Culpeper Wood Preservers, located in Culpeper, VA, a leading producer of pressure-treated wood, is proud to announce the appointment of three new regional sales managers. Mike Elmore will manage the Southern market, Brad Marks will manage the Northeast market and Jim Powell will manage the Midwest market.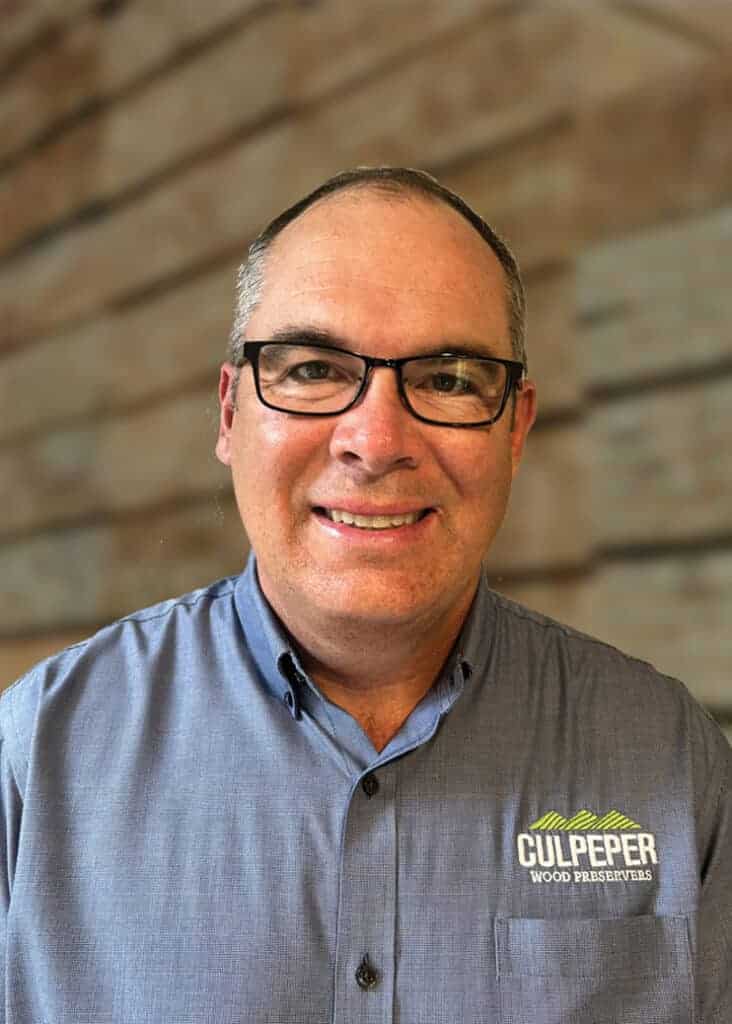 As regional sales managers, their role will be to support our sales team, enhance current relationships and expand upon the sales of Culpeper Wood branded products in each region.
"As our company continues to grow, we are always looking for ways to improve. Streamlining the communication both internally and externally is very important to not only our company but the customers we deal with daily," said Jonathan Jenkins, President of Culpeper Wood Preservers.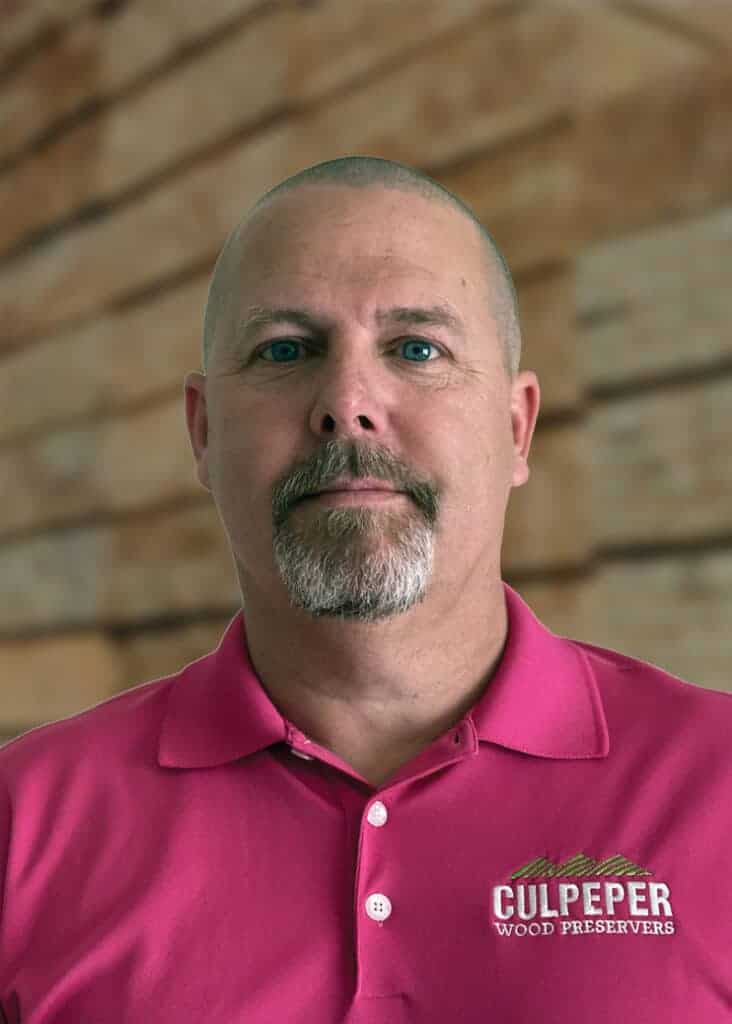 "These men have the experience, talent and passion to effectively broaden our reach and deepen our engagement with current partners. With our new structure, they will each play an important role in working with our team and ensuring we are meeting expectations as a supplier."
In 1976, Culpeper Wood Preservers started from a single location in Culpeper, VA. Today, the company is a leading manufacturer of pressure-treated products for the residential, commercial, industrial, and marine markets and employs more than 600 dedicated people. Culpeper Wood brand name products are sold exclusively through lumber dealers throughout the Mid-Atlantic, Northeast, Mid- West and Southeast. For more information, visit www.culpeperwood.com.
MiCROTEC Hires New Sales Account Manager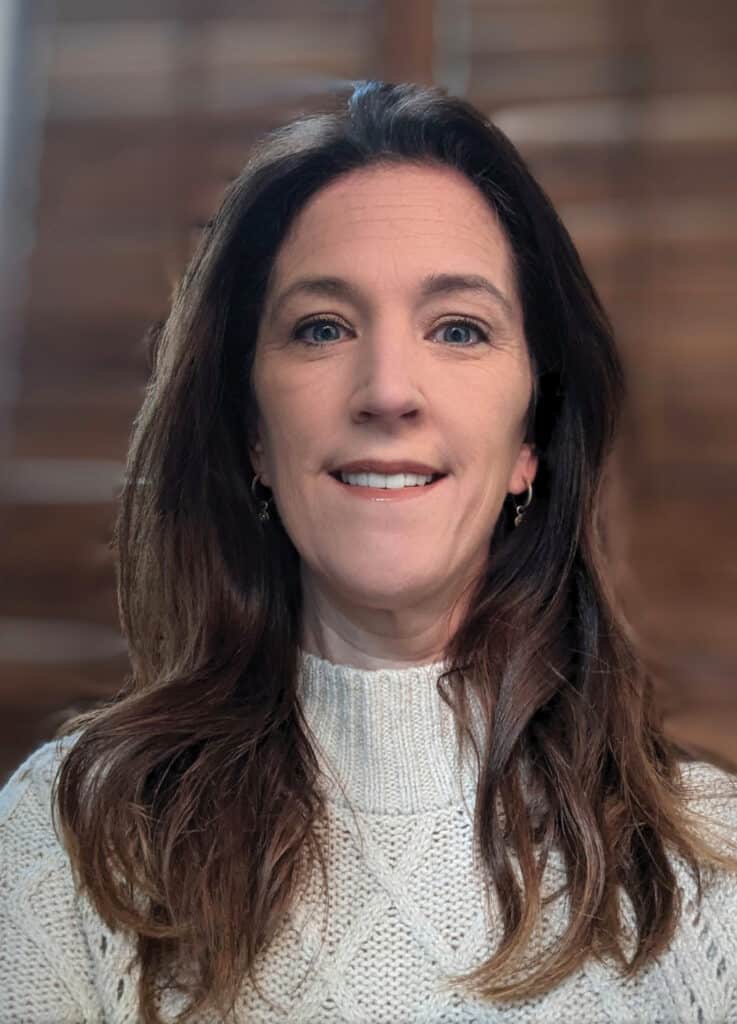 MiCROTEC, located in Corvallis, OR, hired Amy Coyner as Sales Account Manager. MiCROTEC specializes in scanning and optimization solutions for the Softwood and hardwood industries.
As a Sales Account Manager, Coyner is responsible for providing MiCROTEC's innovative scanning solutions to customers across the Midwest United States and Canada.
Prior to joining MiCROTEC, Coyner owned and operated eLIMBS, LLC from 2003 to 2022. She has valuable experience in the industry, which she brings to her current role.
Coyner's educational background includes bachelor's degrees in English and Psychology from Queens University in Charlotte, NC.
Outside of her professional life, Coyner enjoys various hobbies and interests such as horseback riding, shooting, playing the piano and spending time with her family.
MiCROTEC is a member of Southeastern Lumber Manufacturers Association, Southern Forest Products Association, Indiana Hardwood Lumbermen's Association, National Hardwood Lumber Association and Mississippi Lumber Manufacturers Association.
For more information or inquiries, please contact Amy Coyner at amy.coyner@microtec.us or visit www.microtec.us.
Ally Global Logistics Rebrands To The AGL Group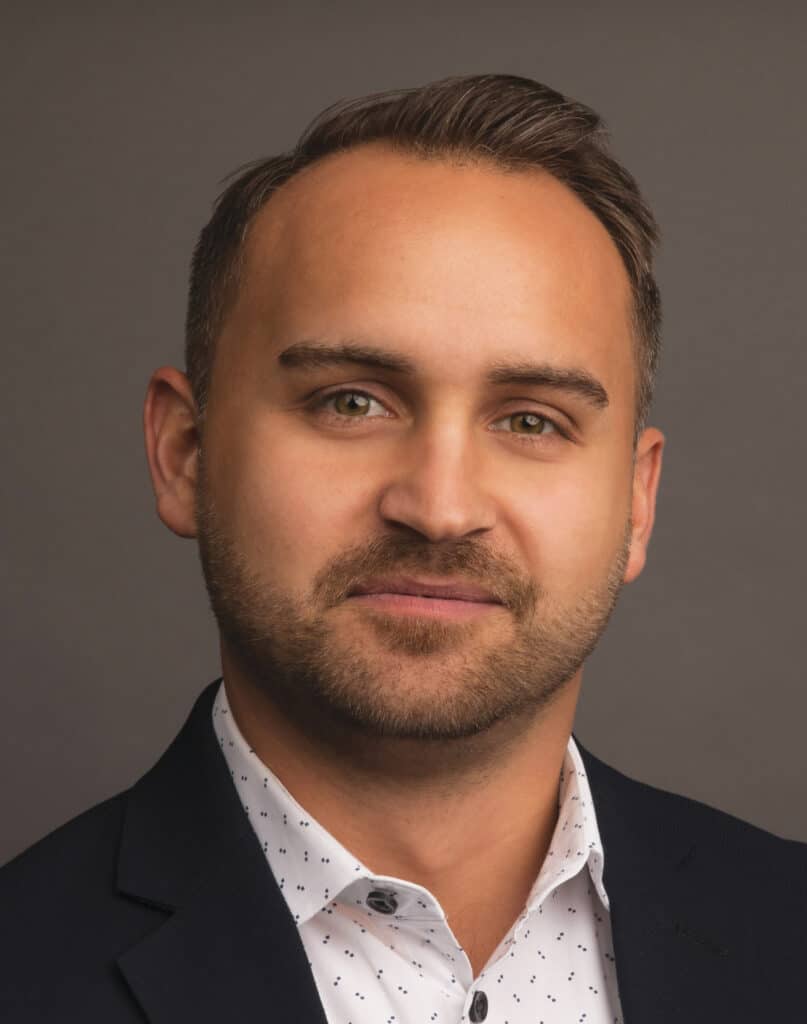 The AGL Group, headquartered in Weymouth, MA, formerly known as Ally Global Logistics, has announced its rebranding initiative to enhance its brand identity and market position, reflecting the company's evolution and growth over the years. The AGL Group is committed to providing innovative and efficient logistics solutions to clients across various industries, leveraging technology and extensive operational knowledge.
The AGL Group is a leading logistics provider that offers customized logistics solutions to clients across various industries with offices in Weymouth, MA, Jacksonville, FL and Barranquilla, Colombia. The company is committed to providing innovative and efficient logistics solutions that meet the unique needs of its clients.
"Our rebranding to The AGL Group represents our commitment to offering exceptional logistics solutions to our clients," said Stephen A. Zambo, CEO of The AGL Group. "Our new brand identity better reflects our vision and values, as well as our position as a leader in the forest products logistics industry."
The company will retain the same ownership, leadership, and high-quality service that have earned the trust and loyalty of its clients. The AGL Group moved over 35,000 loads in 2022, covering various industries, including forest products, machinery, nuts, pallets and produce.
"We will continue to invest in our technology, people, and infrastructure to provide the best possible service to our clients," added Zambo.
The AGL Group's rebranding effort includes a new logo, website, and marketing materials. Their push to become more tech focused will provide a more user-friendly interface and improved navigation through their clients' shipment cycle. AGL aims to make their clients' lives easier through shipping with them. "The AGL Group, Shipping Made Easy."
For more information, call 781-544-3970, email info@theaglgroup.com or visit www.theaglgroup.com.
Scott Stringer Joins DMSi Software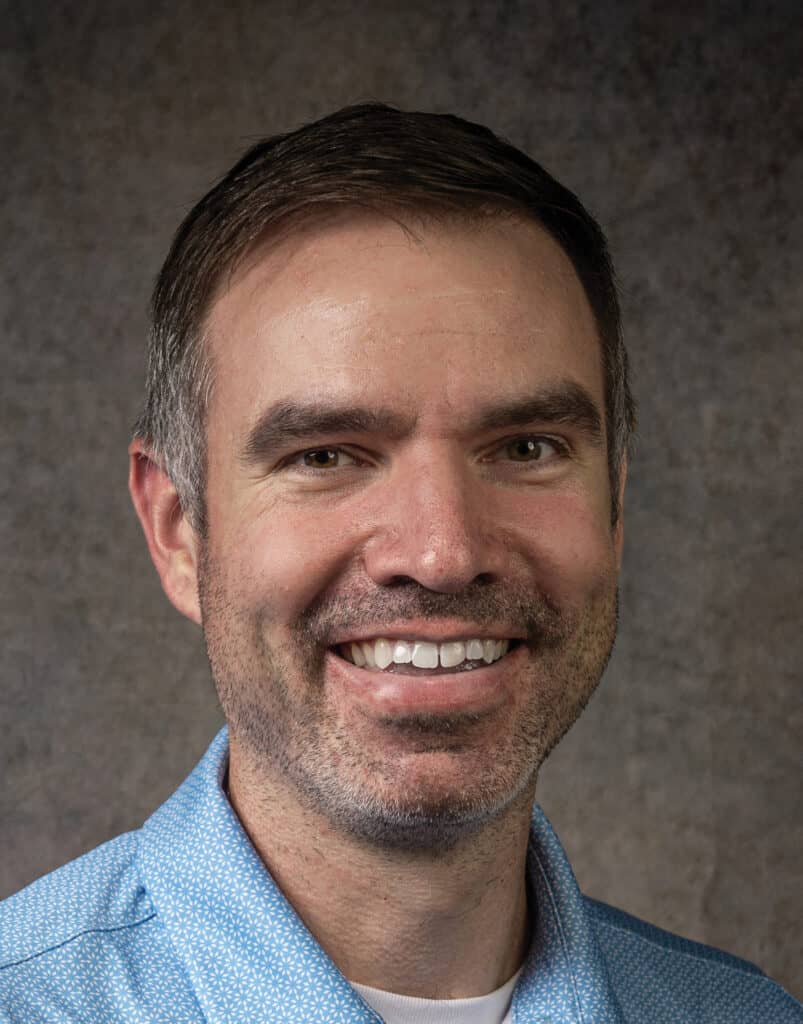 DMSi Software, located in Omaha, NE, an industry leader in software solutions for the lumber and building materials industries, announces Scott Stringer will be joining its team as Product Manager – Neural Grader.
Stringer will head DMSi's computer vision solutions, including TallyExpress and Neural Grader, where he will handle sales, service, implementations, and product management. He brings over 15 years of experience in the hardwood industry including 12 years as a senior operations manager at Baillie.
"I am excited to join the DMSi team and be involved with such an important product," said Stringer. "I know first-hand the importance of accurate and consistent grading on production lines. Neural Grader answers this critical need for manufacturers in lumber operations. DMSi is investing heavily in software applications that service the lumber supply chain, and it's clear they care about bringing the best solutions to customers."
"We feel very fortunate to have Scott join our team," said Henry German, president of DMSi's Log and Lumber division. "His experience and passion for the industry is what drew us to him. We can't imagine a better person to help us launch our A.I. grading system."
DMSi Software is a leading provider of inventory and order management solutions to the building materials industry. Founded in 1976, DMSi has grown to over 250 employees serving over 500 businesses and 20,000 users. Headquartered in Omaha, NE, DMSi remains independently owned and privately held, dedicated exclusively to the success of its customers. Learn more at www.dmsi.com.  
LMC Announces New Chairman Of Board Of Directors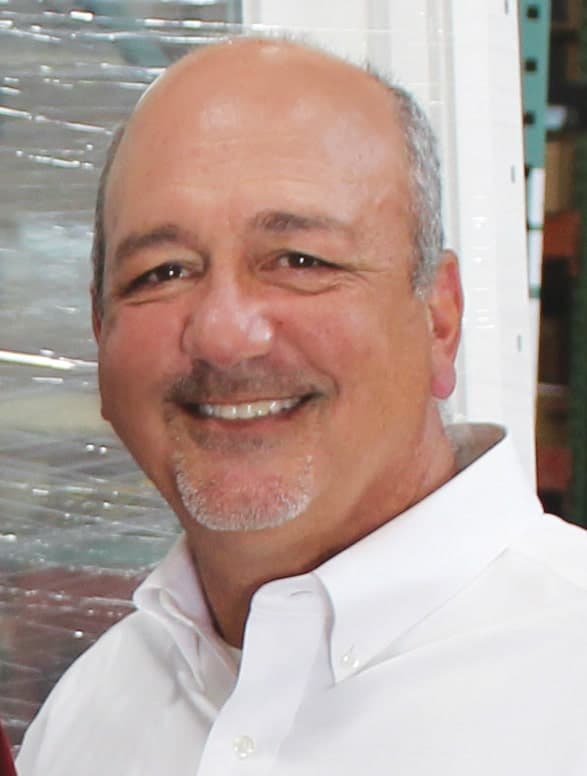 LMC, headquartered in Wayne, PA, recently announced that Mark Torrisi, president of Jackson Lumber & Millwork, has been elected as Chairman of the LMC Board of Directors.
A leader in the lumber industry, Torrisi has been a member of the LMC Board of Directors for many years and has served on the Executive Committee, the Planning, Development and Education Committee and the Forest Products Committee.
He has also served as president of the New Hampshire Retail Lumber Association (NHRLA), and on the Northeastern Retail Lumber Association (NRLA) board of directors. In 2015, he was recognized as the New Hampshire Lumber Person of the Year by NHRLA.
"Mark's longstanding dedication to Jackson Lumber & Millwork and his extensive experience within LMC make him the ideal choice to drive our strategic initiatives and foster collaboration among our members. We are thrilled to have him in this crucial role and look forward to the continued growth and success under his guidance," said LMC President & CEO Paul Ryan.
A 32-year veteran of the lumber industry, Jackson Lumber & Millwork President Torrisi works with the Torrisi family management team. Together they have developed their 77-year-old family business into one of the premier building materials and supply firms in New England. For more than five decades, Jackson Lumber & Millwork has been an active and valued member of LMC.
Headquartered in Lawrence, MA, Jackson Lumber & Millwork serves commercial, industrial, builder, remodeler and homeowner customers throughout eastern Massachusetts, southern New Hampshire, and southern Maine. The company has a millwork manufacturing facility in Raymond, NH, lumberyards and retail stores in Amesbury, MA, Woburn, MA, and Lawrence, MA, and a state-of-the-art kitchen design showroom in North Andover, MA.
LMC is a leading Forest Products and Building Materials Buying Group in the USA owned by independent lumber and building material dealers. There are over 1600 LMC dealer locations in the United States and the Bahamas.
LMC dealers are united in their purchasing, creating a strong foundation that supports the growth of unique supplier relationships and purchasing opportunities.
To learn more, visit www.lmc.net or www.jacksonlumber.com.
Blue Book Services Announces New Hires And Promotion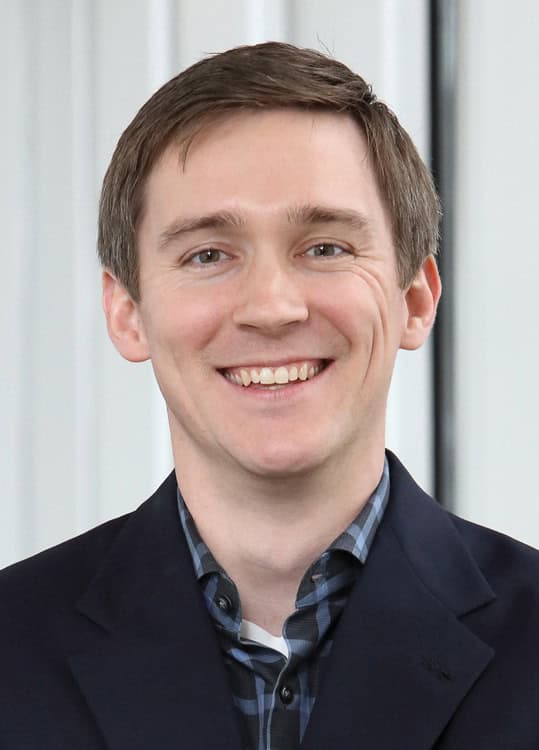 The 122-year-old credit, marketing, and media leader based in Carol Stream, IL, has announced that Kirk Soule has been appointed the company's new CEO.
Jim Carr retired as CEO earlier this year, after 43 years of service and will continue on to the Board of Directors.
Over Soule's career, he has blended personal and professional experiences in the agricultural, fresh grocery, retail, and technology spaces. After growing up on a small family farm in Minnesota, Soule continued in various roles at Target and Walmart, and consulted for many national grocers and Fortune 1000 Fresh and CPG brands.
Most recently, Soule was the Head of Strategy and Operations for 3M's Encore data and analytics software business which he founded and led through significant growth by leveraging AI and machine learning to address multi-billion dollar deeply rooted challenges.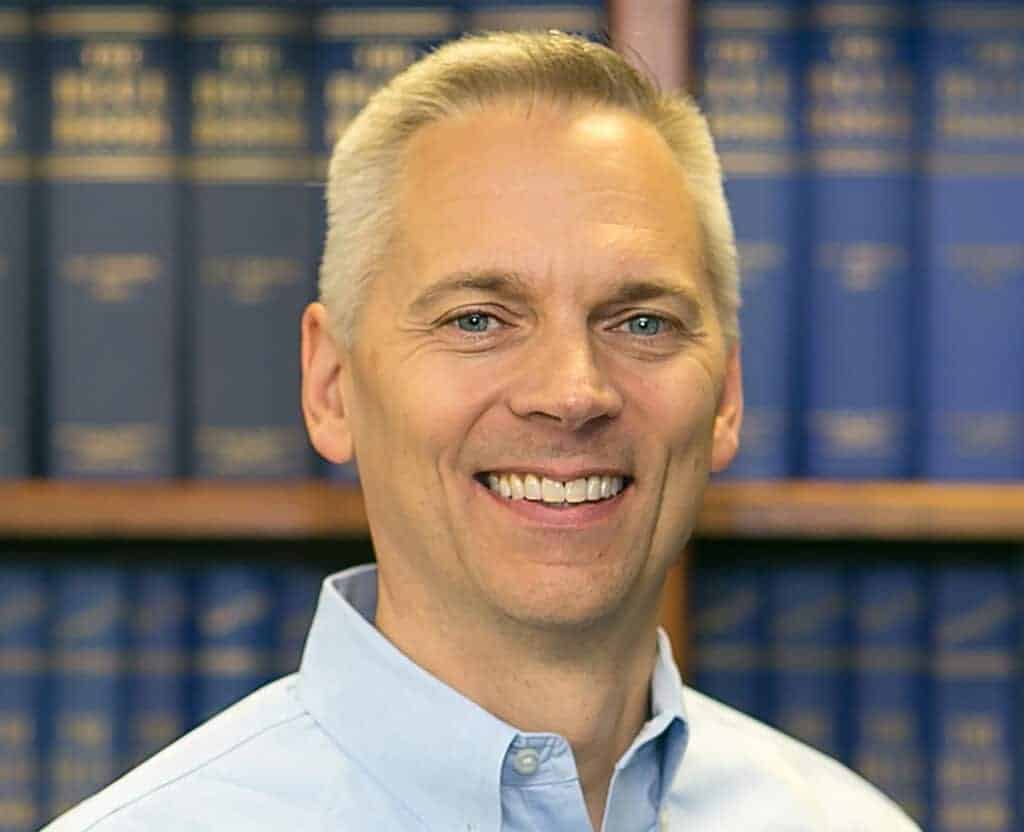 Soule earned an undergraduate degree from Wheaton College and an MBA from Duke University's Fuqua School of Business.
Mark Erickson is being promoted from Senior Vice President to Chief Operating Officer, having served as Interim President following Carr's retirement earlier this year.
In his new role, Erickson will be responsible for managing day-to-day operations of Blue Book Services across its different platforms and services.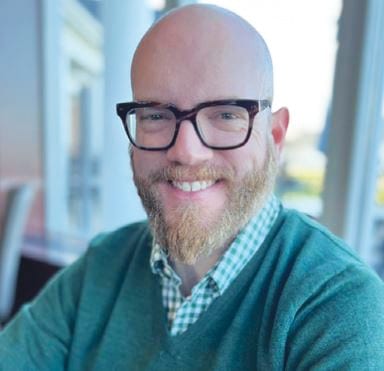 Erickson graduated from Wheaton College and has an MBA from North Park University, Chicago. He has three decades of experience with the company, serving both the produce and lumber industries.
Brent Berger has been hired as Blue Book Services Chief Financial Officer. He previously served as CFO at InProduction and has more than 25 years of experience in finance, including regional grocery and perishable foods.
He has a Bachelor of Science degree from Northwestern University.
For more information, www.bluebookservices.com.
PPG Partners With Adopt A Classroom.org
PPG, headquartered in Pittsburgh, PA, announced a partnership with AdoptAClassroom.org to support science, technology, engineering and mathematics (STEM) education for students in 10 middle and high schools in five communities where PPG operates.
The PPG Foundation partnered with AdoptAClassroom.org to equip teachers at 10 schools with STEM tools and materials for their classrooms. Aiming to equip teachers with the tools they need to provide their students with an understanding of, and exposure to, the possibilities in STEM, the partnership provided grants to enhance each school's STEM education programs and mark the recent Teacher Appreciation Week.
The grants reached more than 3,500 students at schools in Pittsburgh, Pennsylvania; Atlanta, Georgia; Huntsville, Alabama; Greensboro, North Carolina; and Oak Creek, Wisconsin.
"We are inspired by the passion and devotion these teachers have to enrich the minds of their young students through STEM education," said Malesia Dunn, executive director, PPG Foundation and corporate global social responsibility. "We're proud to partner with AdoptAClassroom.org for a second year to provide students with the tools and programs they need to be successful."
The programs implemented by each school increased overall student engagement in STEM by 25 percent, according to AdoptAClassroom.org.
"In addition to student academic impact, the grants also have increased the morale of both teachers and students," said Carolyn Aberman, chief corporate partnerships and marketing officer, AdoptAClassroom.org.
PPG's global community engagement efforts and the PPG Foundation aim to bring color and brightness to PPG communities around the world. PPG has invested $16.2 million in 2022, supporting hundreds of organizations across more than 35 countries. By investing in educational opportunities, they helped grow today's skilled workforce and develop tomorrow's innovators in fields related to coatings and manufacturing. They also empower PPG employees to multiply their impact for causes that are important to them by supporting their volunteer efforts and charitable giving.
PPG works every day to develop and deliver the paints, coatings and specialty materials that their customers have trusted for 140 years. Through dedication and creativity, they solve their customers' biggest challenges, collaborating closely to find the right path forward. With headquarters in Pittsburgh, they operate and innovate in more than 70 countries and reported net sales of $17.7 billion in 2022. They serve customers in construction, consumer products, industrial and transportation markets and aftermarkets.
To learn more, visit www.ppg.com or www.adoptaclassroom.org.
U-C Coatings Acquires Color Putty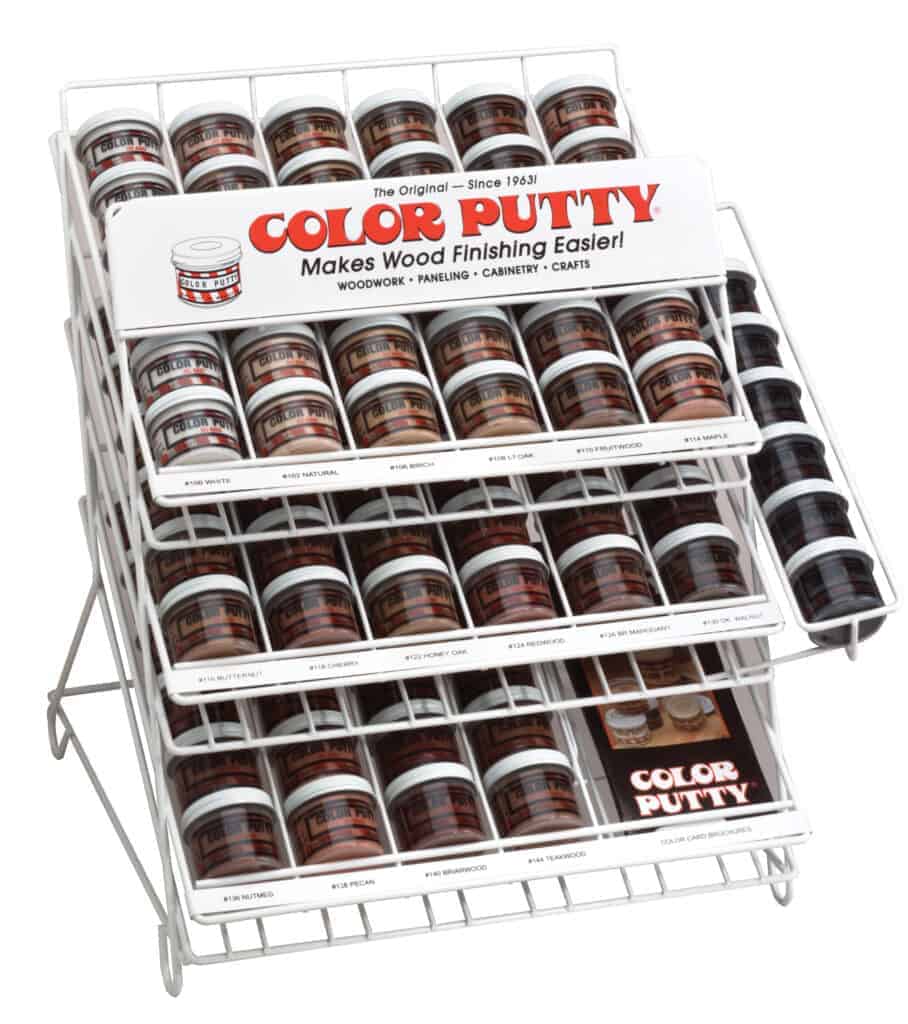 U-C Coatings LLC, headquartered in Buffalo, NY, has acquired Color Putty in Monroe, WI to bring more solutions to the building products market. Color Putty® is the market leader in high quality putties used for filling nail holes or imperfections in wood paneling, furniture, and cabinetry. U-C Coatings provides premium products to address surface protection, beautification, restoration and repair needs.
Toney Priewe, President of Color Putty, stated that this merger has many benefits which will enable the Color Putty brand to expand. Priewe said, "We are happy to partner with U-C Coatings. Color Putty is considered 'The Original' wood filler by generations of professionals. We are confident U-C Coatings will continue to provide the highest standards that our customers have come to recognize with Color Putty." Color Putty has established itself as the market leader, the one contractors and professionals recognize and ask for by name.
This combination brings access to a wider range of products, along with bigger sales and service teams, increased technical capabilities and improved supply capabilities. "Color Putty is a great addition to U-C Coatings that will expand our specialty offerings, especially to the contractor and DIY markets. The acquisition continues our emphasis on environmentally friendly, easy to use, high performance products. We look forward to continuing and strengthening the support to the Color Putty distributors and customers," said Eric Degenfelder, CEO of U-C Coatings.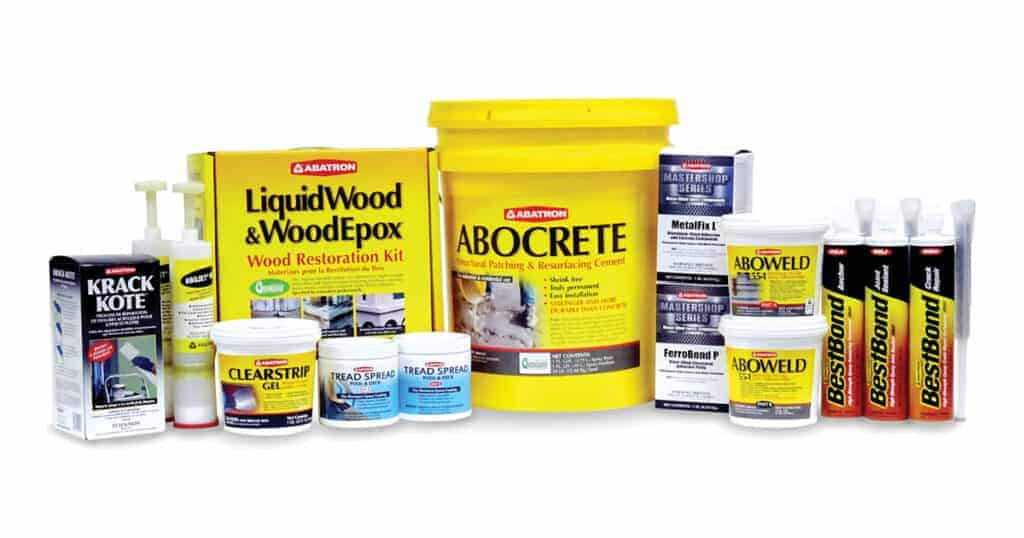 The U-C Coatings portfolio of products includes Anchorseal® end sealers, Fence Guard® stain for Softwood fences, and Gempaint® for lumber branding. The Contechem® product line includes Britewood for mold and sapstain control in wood processing applications.
The company also offers the Abatron® line of epoxy based wood and concrete repair materials and the Seal-Once® line of eco-friendly, water-based sealers for protection and beautification of wood and concrete.
All products are made in the USA at the company's plants in Kenosha, Buffalo, Portland, and Seattle. Contact sales@uccoatings.com for further information, or visit www.abatron.com or www.seal-once.com.
Pennsylvania Lumbermens Mutual Insurance Company Announces New Executives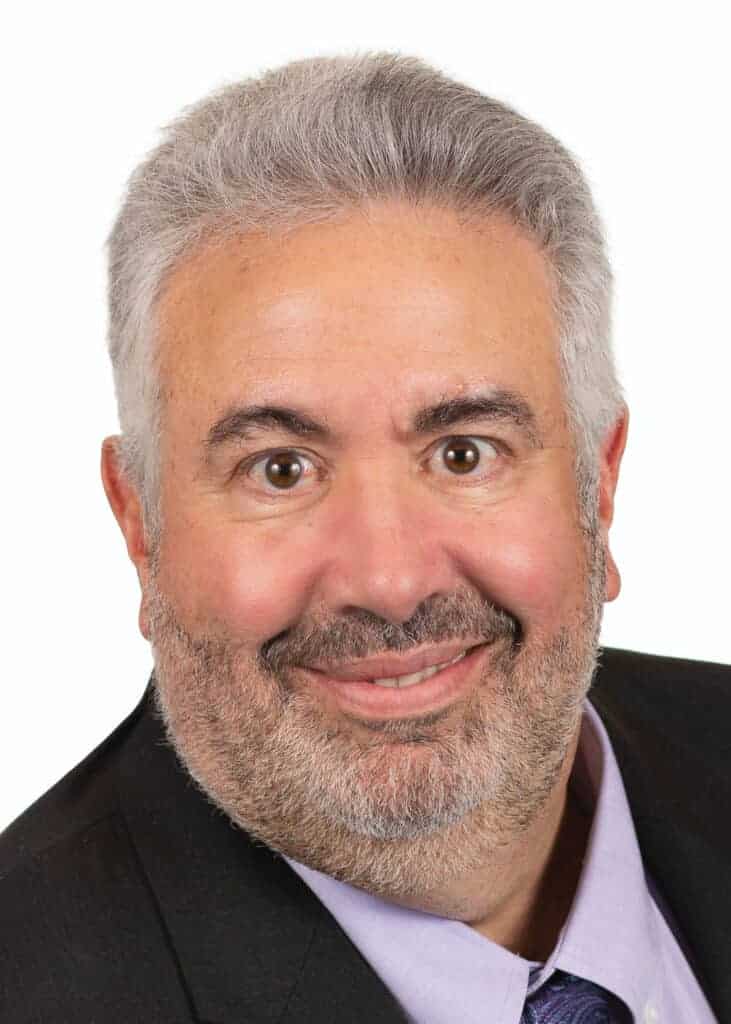 Pennsylvania Lumbermens Mutual Insurance Company (PLM), located in Philadelphia, PA, announced the promotions of John Marazzo to Senior Vice President of Accounting and Corporate Treasurer, Steve Hicks to Assistant Vice President of Underwriting and Ed Nowak to Assistant Vice President of IT.
PLM is a nationally recognized property and casualty insurance carrier serving the lumber, woodworking and building material industries. Backed by 128 years of experience, the Philadelphia, Pennsylvania-based company protects over 5,000 businesses nationwide with property, general liability, inland marine, business automobile, commercial excess liability and equipment breakdown coverages.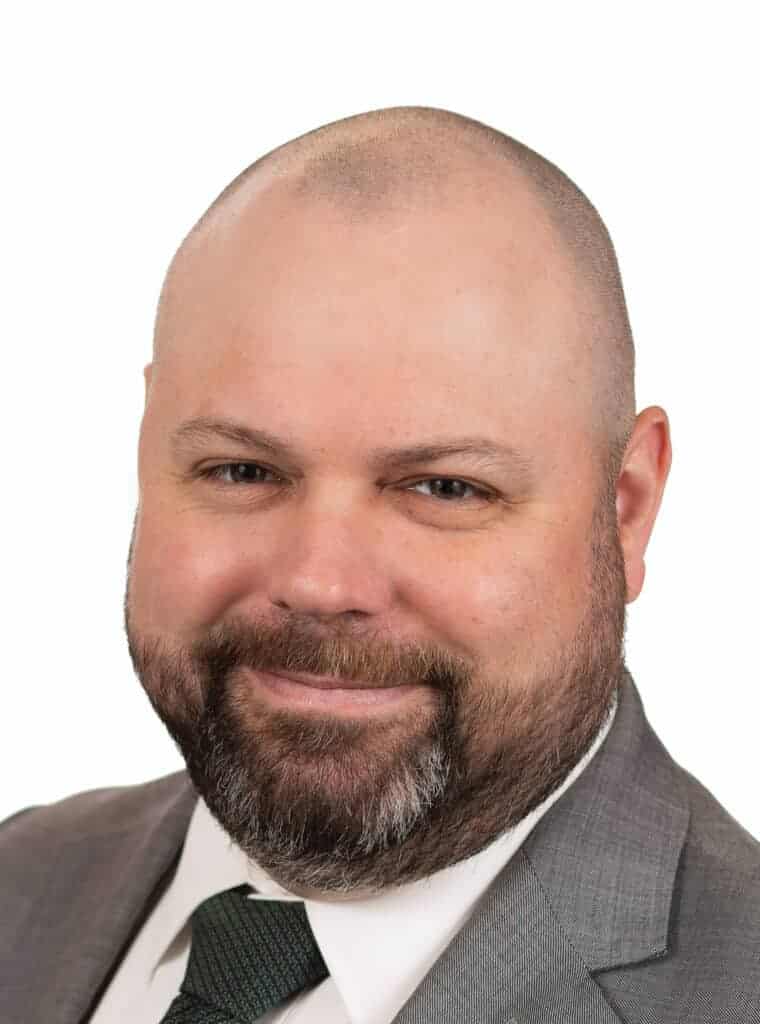 Since joining PLM in 2006, Marazzo has played a key role in PLM's relationships with auditors, reinsurers and various business partners as well as PLM's investment committees and actuaries. Marazzo's accounting experience in the industry gives him a nuanced understanding of traditional accounting practices as well as reinsurance and financial reporting.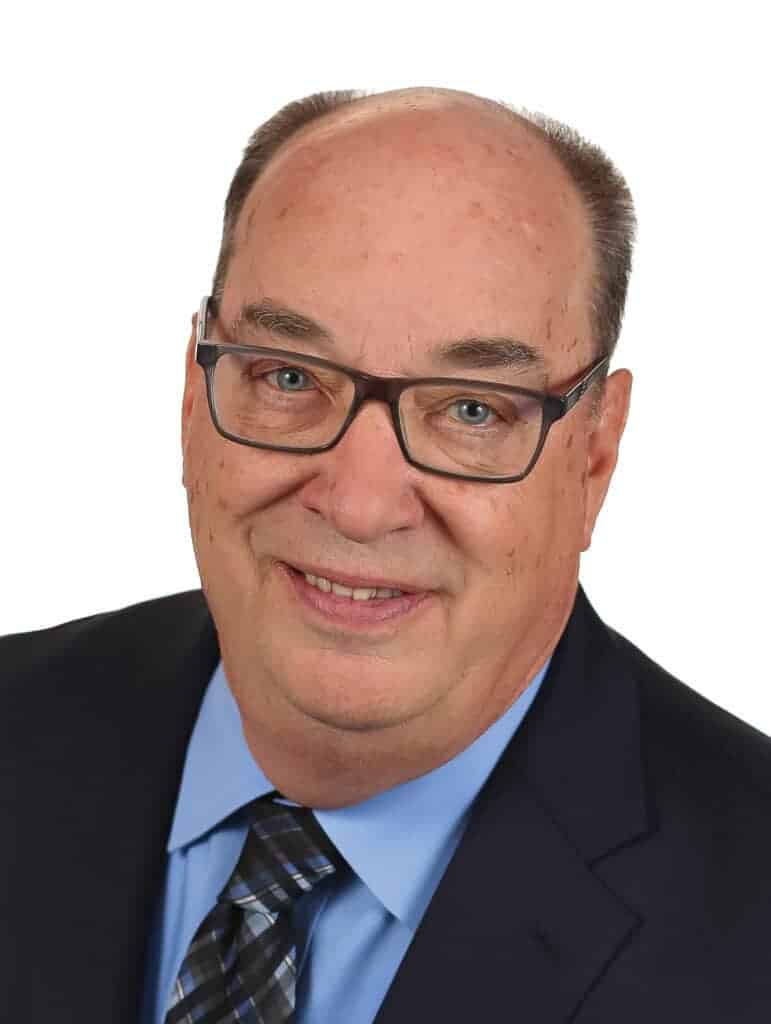 Hicks joined PLM in 2012, followed by Nowak in 2019. Since starting with PLM as an Underwriting Assistant, Hicks has staked his claim in PLM's underwriting department. Today, he leads his team by example with strong analytical abilities to meet financial targets. He recently completed his master's in business administration at Temple University's Fox School of Business.
Under Nowak's leadership, PLM's IT team have streamlined and improved the organization's data resources to offer the data information in the lumber niche. Most recently, Nowak spearheaded PLM's customer service migration to systems with workflow and automation, closing over 3,000 tickets. He is currently studying for his CPCU.
To learn more about PLM, please visit www.plmins.com.