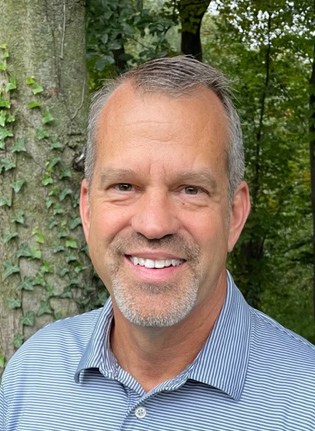 Cole Hardwood Welcomes New Sales Representative
Joel Horling recently joined Cole Hardwood, Inc., located in Logansport, IN, as their newest sales representative.
Cole Hardwood offers Red and White Oak, Hickory, Poplar, Hard and Soft Maple, Ash, Beech, Walnut and Cherry in 4/4 through 8/4 and up to 16/4 in Poplar.
Horling has been in the forest products industry since 1997 when he started out as a lumber handler. He has since been a sales representative for various other Hardwood lumber companies.
Horling graduated from Grand Valley State University, located in Allendale, MI, in 1992 with a bachelor's degree in business administration.
He and his wife Crista have four children and two grandchildren. He enjoys playing golf.
For more information, visit www.colehardwood.com.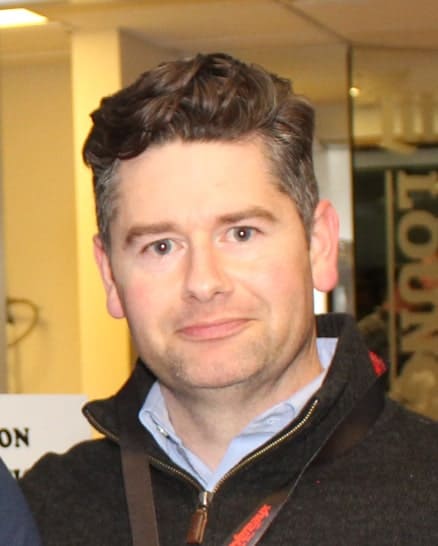 MacBeath Hardwood Announces New Salesman
MacBeath Hardwood Company, located in Edinburgh, IN, recently hired David Messer as their new salesman.
Messer first started in the forest products industry in 1999 as a piler. He has since been the general manager at Interstate Forestry, president of Specialty Hardwoods of Indiana and a sales representative for Cole Hardwood, Inc.
Messer attended the National Hardwood Lumber Association Inspector Training School. He is a member of the Indiana Hardwood Lumbermen's Association.
In his spare time, Messer enjoys outdoor activities and sporting clays.
For more information, call 812-526-9743 or visit www.macbeath.com.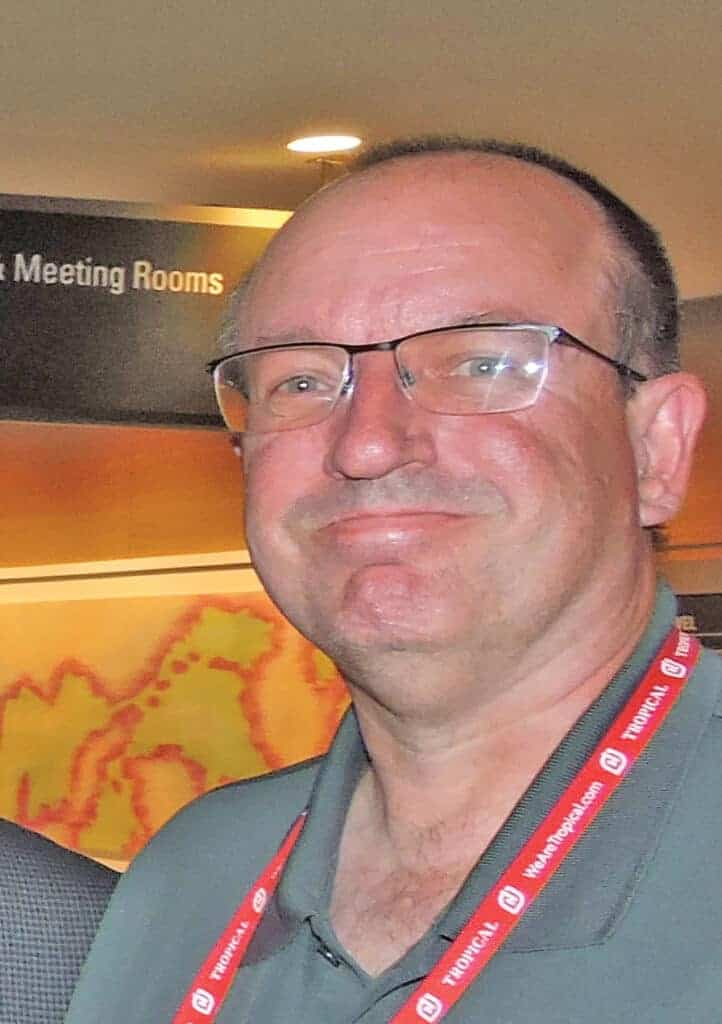 A.W. Stiles Contractors Announces New Salesman
A.W. Stiles Contractors, Inc., located in McMinnville, TN, has brought on Scott Hutton as their new salesman and project manager. A.W. Stiles fabricates and installs lumber dry kilns, as well as performs routine repairs on their dry kilns. They also sell kiln parts and prefabbed metal buildings and offer kiln consulting.
Hutton was brought on board as the project manager and salesman in May of 2022. This is his first job in the forest products industry. He was previously the regional manager of sales and service at Coperion Corporation, a technical salesman at Olympus and a fabrication salesman at Ryerson.
Hutton graduated from Kingsway Regional High School, in Woolwich Township, NJ, in 1991. He then went on to earn a Bachelor of Science degree in Environmental Studies from Stockton State University, located in New Jersey and a teaching certificate for Earth Science. Hutton also has emergency medical and emergency management training.
Hutton belongs to various non-profits and is an NRA instructor. He has received commendation letters for his 9/11 response.
Hutton enjoys mentoring the youth in his community, kayaking, camping and enjoys practicing the carpentry and building trades.
For more information on A.W. Stiles call 931-668-8768 or visit www.awscontractorsinc.com.
Cleereman Industries Makes Successful Installations And Upgrades
Cleereman Industries, located in Newald, WI, recently made several installations with multiple companies.
Interlink Lumber, located in Bonduel, WI, had a Cleereman 6-inch x 54-inch Combination Optimized Edger with Gang installed. They also updated their carriage to an LP-38 Linear carriage with Cleereman Controls and 3-D scanning.
B&B Lumber, located in Jamesville, NY, installed a new Cleereman 848 Dual Head Debarker with Cleereman Controls and Cleereman Sub-Structure and Waste System.
In Remer, MN, Savanna Pallet installed a new Cleereman 6-inch x 42-inch Optimized Edger with Cleereman Controls.
To learn more, visit www.cleereman.com.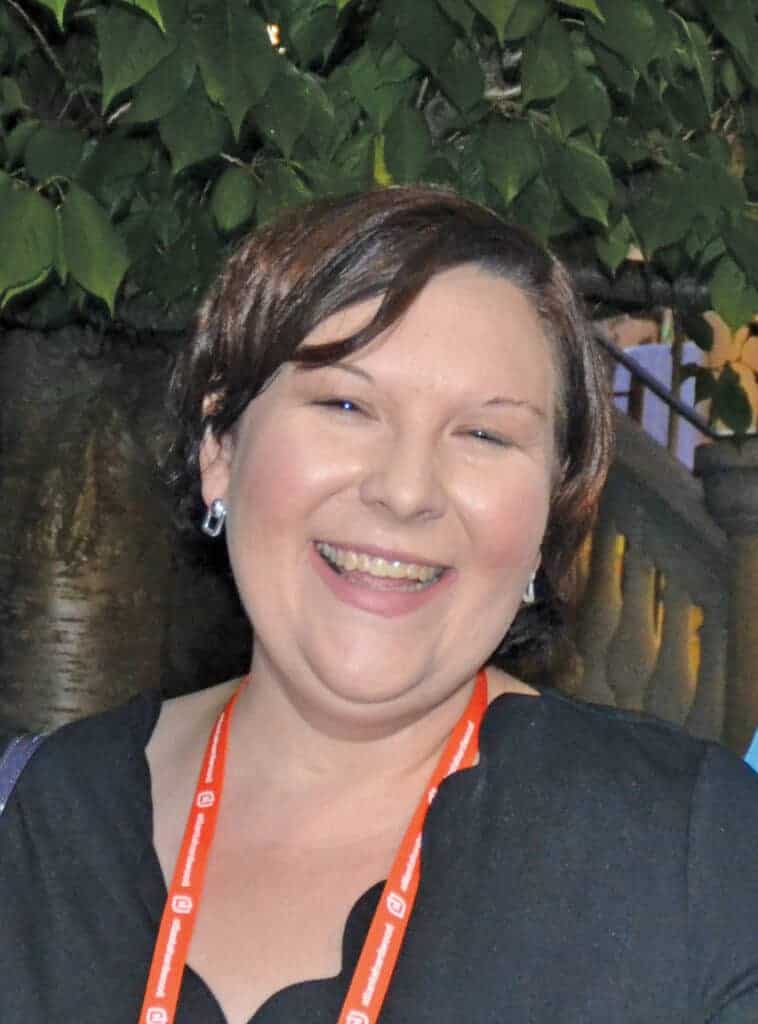 Cooper Machine Services Their Customers With Upgrades And New Installations
CEO Frances Cooper has announced Cooper Machine Co., Inc., located in Wadley, GA, installed an Overhead Scragg at Dickerson Lumber in Summer Shade, KY. This Overhead Scragg includes updated linear positioner sensors on the centering system, poly-chain belt drives and THK hardened shafts and linear slide bearings on the Husk Frame for smooth movement, three accumulators for continuous pressure and response, the rear pivot and 90-degree/double dog carriage for faster loading and Allen-Bradley Controls from Automation & Electronics. Cooper Machine also provided pop-up rollers for an existing Rollcase with a power unit and updated control to separate cants and boards.
Cooper Machine also assisted with overhead upgrades, including a new Dogging Cylinder, the 90-degree/double dog and rear pivot dog for faster loading upgrade, small energy chain, accumulator upgrade carriage extension and wide cant support at Woodgrain in Independence, VA, a rewiring upgrade at Arrington Lumber & Pallet in Jacksonville, TX, Simple Setworks Computer upgrade at Smoke House Lumber Company in Warrenton, NC, and track replacement for their Overhead Scragg at Roach Sawmill & Lumber Company in Savannah, TN.
Cooper Machine continues to provide quality equipment solutions. For more information on our product offerings, please call us at 478-252-5885 or learn more at our new website at www.coopermachine.com.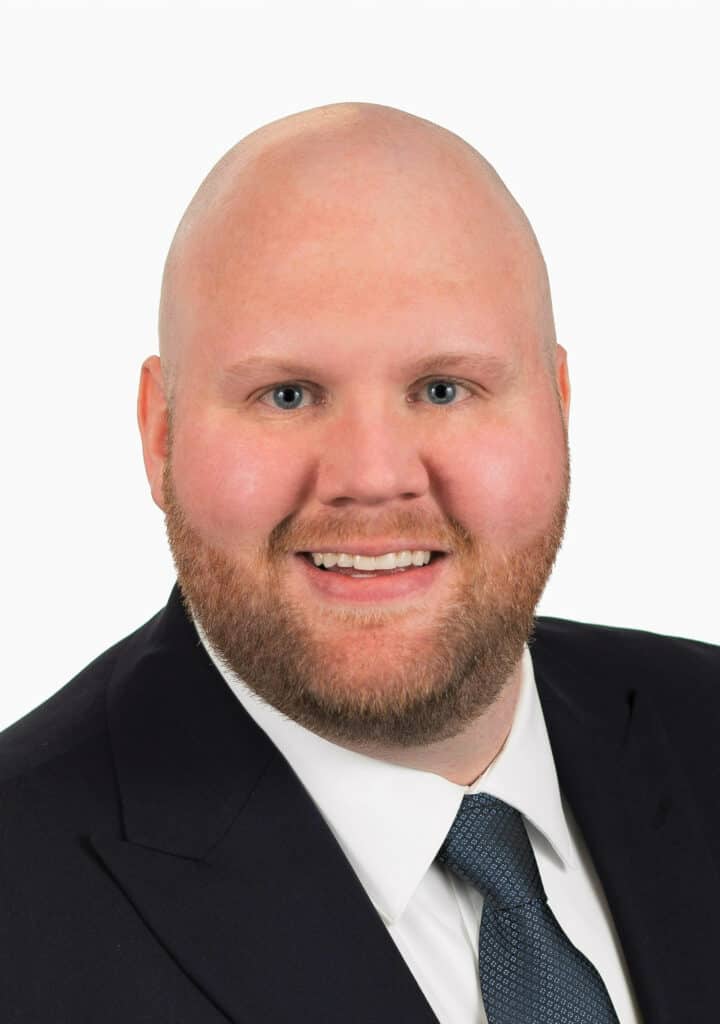 PLM Announces New Assistant Vice President
The Board of Directors of Pennsylvania Lumbermens Mutual Insurance Company (PLM) has appointed Matthew Kienholz, CPCU, Director of Regulatory and Government Affairs to an Assistant Vice President of Regulatory and Government Affairs.
Kienholz has demonstrated a multi-functional capability along with strong leadership skills in the revamping of PLM's regulatory efforts and government affairs initiatives. Kienholz focused much of his career on the financial side of the insurance industry, but in an effort to broaden his capabilities he accepted the challenge of rebuilding PLM's Regulatory and Government Affairs Department. Significant progress has been made in both areas since he agreed to transition from accounting in January 2021 and take a leadership role outside of his comfort zone. In order to accomplish these tasks, Kienholz needed to be aware of PLM's deep-rooted culture and successfully utilize his "influence management" skills across the organization.
Kienholz has engaged in PLM's business across a broad spectrum of responsibilities outside of those that are typically encompassed within the regulatory and government affairs arena, most recently leading the product development and launch of a small hardware store program (renamed Hardware Express). According to a company statement, "Kienholz has demonstrated true leadership in how we develop and roll out new products while overcoming the many challenges encountered along the way. He is also leading the charge on our political efforts in both the wood and insurance industries. He has organized a team that has been growing PLM's involvement in several associations to promote and support the legislative and regulatory interests of the softwood and Hardwood industries."
His commitment to professional education was underscored when he completed his Chartered Property Casualty Underwriter (CPCU) designation last year and more recently his Associate in Premium Audit designation. Further, he was recognized as an Emerging Leader by the American Property Casualty Insurance Association (APCIA) and is a member of the National Association of Mutual Insurance Companies State Affairs Committee.
Kienholz joined Pennsylvania Lumbermens in 2015 in the accounting area. He holds a degree in Accounting from Rowan University, in Glassboro, NJ, graduating Summa Cum Laude.
For more information, visit www.plmins.com.
USNR Installs Bioluma Sawmill Grade Optimization System At High Country Lumber and Mulch
USNR, located in Woodland, WA, recently installed their Bioluma Sawmill Grade Optimizer at High Country Lumber and Mulch, which will improve their output through a highly configurable system that best fits their needs.
High frame rates and high-resolution imagers create stunning visual images and precise geometric measurements, which can then be processed through the optimization system to give extremely accurate grade processing solutions quickly. This is particularly important in Hardwood trimming applications where correctly identifying each defect can substantially increase product value, according to a statement by USNR.
"Day after day, we see good wood going to the chipper based on our current optimizer's decisions. The intent is to keep that wood and the dollars it represents in our pocket and not in the chip pile," said Scott Greene, mill owner, High Country Lumber and Mulch.
USNR is proud to work with High Country Lumber and Mulch on continued efforts to improve their mill.
For more information, visit www.usnr.com.
Ethan Allen Brings 75 Percent Of Their Operations Back Online
Ethan Allen Interiors Inc.'s wood furniture manufacturing operations located in Orleans, VT, recently sustained damage from heavy flooding of the nearby Barton River. In addition to losses related to wood furniture inventory parts and state-of-the-art manufacturing equipment, the flooding also resulted in a temporary work stoppage for many Vermont associates and a disruption and delay of shipments.
Due to the hard work of Ethan Allen's associates as well as external specialized teams, the company is making good progress towards equipment repair and cleanup of the plant.
"Our wood furniture manufacturing in Orleans resumed limited operations during August 2023, and at this time, approximately 75 percent of our associates are back to work. We have set aside significant capital to enhance and improve our production workflows as we move forward. Although we continue to assess the costs of cleanup and repair, as our work is ongoing, we are pleased to say that we remain open for business in Vermont," said Ethan Allen's Chairman, President and CEO, Farooq Kathwari.
Ethan Allen purchases 10 million board feet of Red Oak, Birch and Soft Maple, for their Beecher Fall and Orleans, VT and Old Fort, NC locations.
For more information, visit www.ethanallen.com.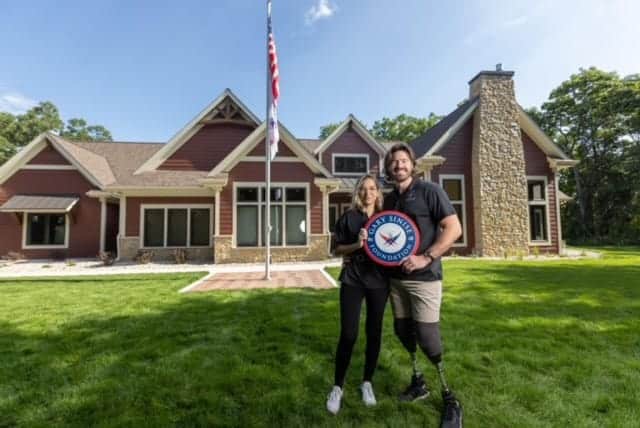 NWFA Completes 69th Home with Gary Sinise Foundation
The National Wood Flooring Association (NWFA), located in Chesterfield, MO, has provided flooring for its 69th home in support of the Gary Sinise Foundation R.I.S.E. program (Restoring Independence Supporting Empowerment). The R.I.S.E. program builds mortgage-free, custom, specially adapted smart homes for severely wounded veterans and first responders. The home dedication for United States Army Captain (Ret.) Jason Church took place recently in Oconomowoc, WI. Flooring for the project was donated by NWFA member WD Flooring.
In 2012, Captain Church was out on his first deployment to Afghanistan conducting a routine patrol with this unit. It quickly became clear that they were walking into an ambush and standing in a field of improvised explosive devices (IEDs). Before long, a blast occurred nearby, resulting in the loss of both his legs below the knee.
"Captain Church spent two and a half months in in-patient care at Walter Reed, enduring 20 surgeries to save his legs and his life," says NWFA President and CEO, Michael Martin, "but his drive and determination were apparent from an early start. He joined ROTC in college, was commissioned in 2011, and completed military education for infantry officer basic leader training, Ranger School and Airborne School. He is a third-generation soldier, and since retiring from the Army, has earned his law degree from the University of Wisconsin – Madison. We're honored to partner with WD Flooring to provide beautiful wood floors for his new home."
In addition to the 69 homes already completed, NWFA currently is working with its members to source wood flooring for 11 additional R.I.S.E. homes in various stages of planning and construction. Currently, 148 NWFA member companies have donated product, logistics and installation services in locations throughout the United States, with a total value of more than $5.7 million. A list of all NWFA R.I.S.E. participating companies can be found at www.nwfa.org/giving-back.aspx.
To learn more about the program, and how you and/or your company can get involved, contact the NWFA at 800.422.4556 or e-mail them at anita.howard@nwfa.org.
The National Wood Flooring Association is a not-for-profit trade organization, with more than 3,200 member companies world-wide, dedicated to educating consumers, architects, designers, specifiers and builders in the uses and benefits of wood flooring. The NWFA is located at 111 Chesterfield Industrial Boulevard, Chesterfield, MO 63005, and can be contacted at 800.422.4556 (USA & Canada), 636.519.9663 (local and international) or at www.nwfa.org.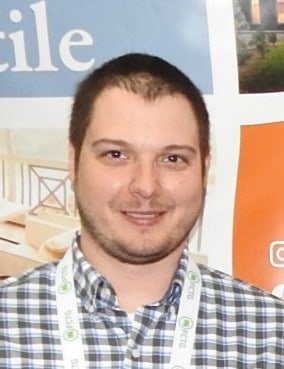 Hardwood Manufacturers Association Appoints Ian Faight as COO
The Hardwood Manufacturers Association (HMA), located in Warrendale, PA, announced that it has named Ian Faight as chief operating officer. The promotion was unanimously voted on by HMA's Board of Directors.
In his new position, Faight will be responsible for overseeing HMA's operations, member services, American Hardwoods promotion campaign, architect and designer outreach and education, and social media accounts. He also will continue in his role as managing director of the Southern Cypress Manufacturers Association (SCMA) and digital community manager for the Real American Hardwood Coalition.
Faight has 16 years of experience working in the Hardwood industry, primarily marketing and promoting Hardwood products to consumer and professional audiences. Since 2021, he served as HMA's director of marketing, communications and digital content. Prior to joining the HMA staff, he worked in various roles at a Pittsburgh-based public relations, marketing and advertising agency for 13 years, where he was the primary contact for a number of accounts—including the HMA and SCMA.
In his free time, Faight enjoys spending time with family and road trips. He's also a passionate fan of Penn State and Pittsburgh sports teams.
Faight holds a Bachelor of Science degree in Marketing from the Pennsylvania State University.
For more information, contact Ian Faight at ian@hardwood.org or visit www.hmamembers.org.