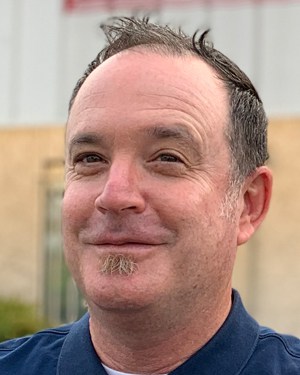 Edinburgh, IN—MacBeath Hardwood, based here, has named Christopher "Casey" Harrison as the new General Manager at its Stockton, CA facility. Harrison will be replacing longtime manager and Vice President MG Gutierrez, who is retiring after a successful 45-year career, 32 of which were at MacBeath.
Harrison has been an outside sales representative for the MacBeath-Stockton facility since it opened in 2017. He was a key member of the team responsible for the significant expansion of MacBeath's market share in the California Central Valley.
"We are fortunate to have someone of Christopher's caliber and experience to chart the path forward at the Stockton facility," said Jon MacBeath, President and CEO of MacBeath Hardwood. "I know the team in Stockton will provide him the support to carry MacBeath in Northern California for years to come."
Harrison is a longtime Northern California resident and avid Volkswagen enthusiast. He is young at heart with 28 years of industry experience, according to the company. Harrison is dedicated to friends and family with a driven desire to inspire and develop others.
MacBeath Hardwood is a 65-plus-year Hardwood lumber distributor. In addition to Hardwood, MacBeath offers a full complement of wood related products, from sheet goods and power tools to custom millwork services. The family-owned business operates eight locations: three in California, three in Arizona, one in Utah, and one in Edinburgh, IN.
For more information, go to www.macbeath.com.