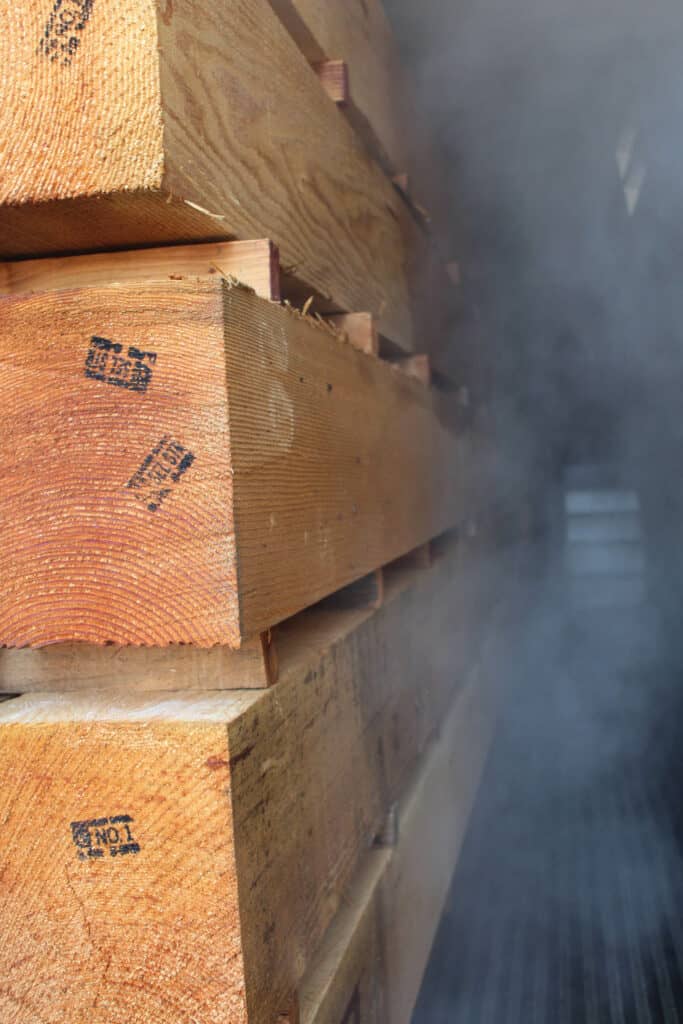 McMinnville, OR— Elk Creek Forest Products (ECFP), located here, is a full-service lumber processor, remanufacturer, and volume distributor of premium Douglas Fir. Since its founding in 2001, ECFP has grown exponentially in both its remanufacturing capabilities and its scope of national distribution.
The company started with just two employees, growing to 12 by 2007. Company founder and President Brett Slaughter said, "I was at Forest Grove Lumber for six years, starting off as a tally person, moving through almost every yard position to yard manager, and finally to sales and sales manager the last year I was there in 2000.
"I left and started ECFP to develop a different company culture than the one I was working in. I didn't necessarily have plans or ideas to hire or grow to a certain company size but rather to do things the best I knew how. Starting extremely lean allowed me to understand every component of the buy, sell, production, processing, delivering, and accounting processes."
Today, the company employs over 90 people. "I think our people are the biggest part of the Elk Creek story," stated Slaughter. "We are a people company that sells lumber and many of our suppliers and customers sincerely value our person-to-person level of relationship and service.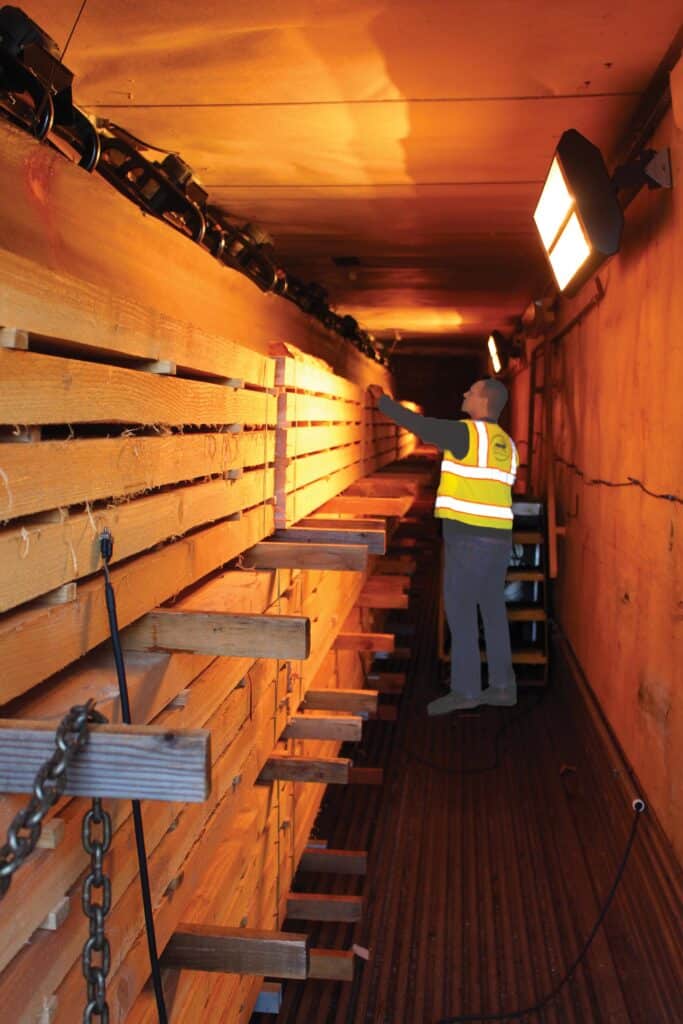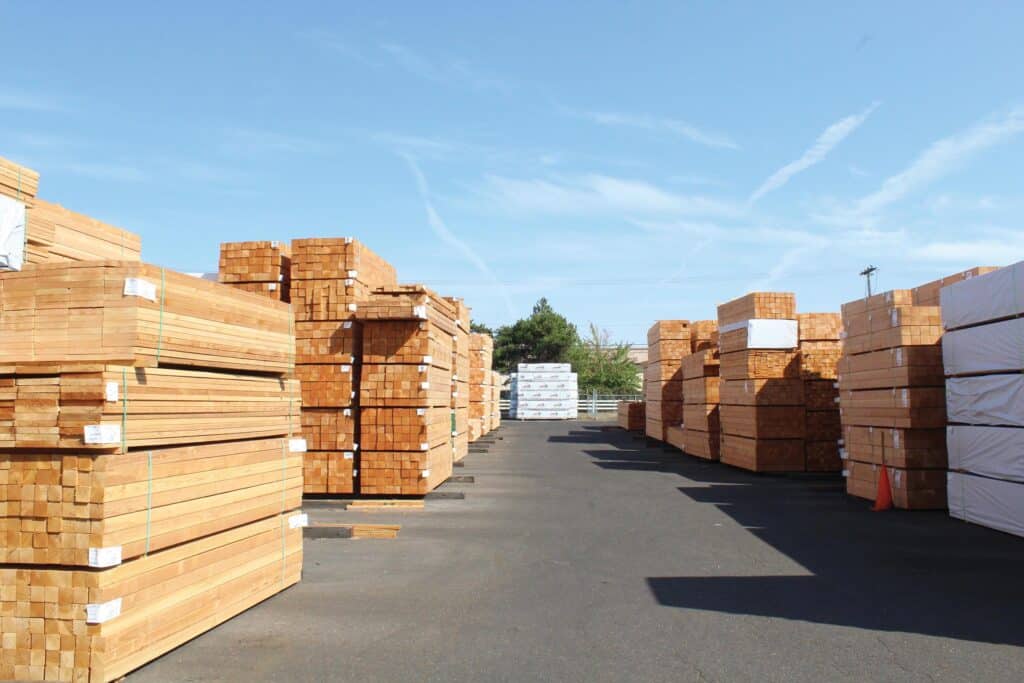 "Once ECFP started its growth journey," Slaughter continued, "the people that have joined have made all the difference. It started when we found people who cared. That sounds simple, but we believe our success requires an ownership mentality in each employee. What we do ranges from slightly difficult to extremely complex. We don't have forklift drivers for instance but rather experts in quality control, grading and inventory rotations. We do very little that is simple and pride ourselves on orders that others want to pass on. Much of what we started with was vendor-referrals. We have shaped our inventory to complement production facilities and move more wood together rather than without one another."
With vendors from British Columbia to Northern California, ECFP draws on the entire Douglas Fir region, sourcing raw material from many of the region's finest sawmills and most sought-after fiber. Slaughter noted that the ability to diversify this primary fiber resource from its initial log breakdown through its production cycle is the foundation for their business model and sustained 20 years of growth.
ECFP markets 85 million board feet of lumber per year with an extensive array of products all from a single species of fiber. Slaughter estimates that in Douglas Fir, Elk Creek stocks more kiln-dried, on-the-ground premium timbers than anyone else in the United States. Product diversity and intentional vendor support have been key factors to sustaining growth through the various downturns and market challenges.
"Operating in only Douglas Fir allows us to have incredible strength and relationships with a small vendor group," Slaughter stated. "Working at becoming an expert in one area rather than being pretty good at many is invaluable to surviving in a very competitive industry. There are always opportunities and industry changes, so I wouldn't rule out expanding our species mix. The biggest factor would be if a customer/partner relationship needed us to provide a service they couldn't live without."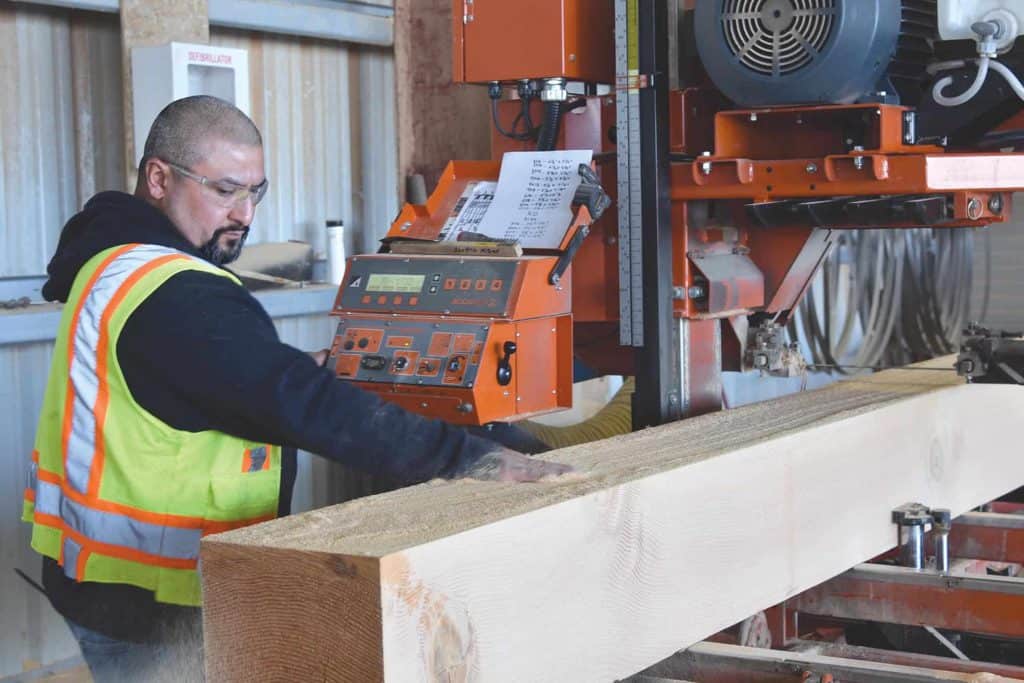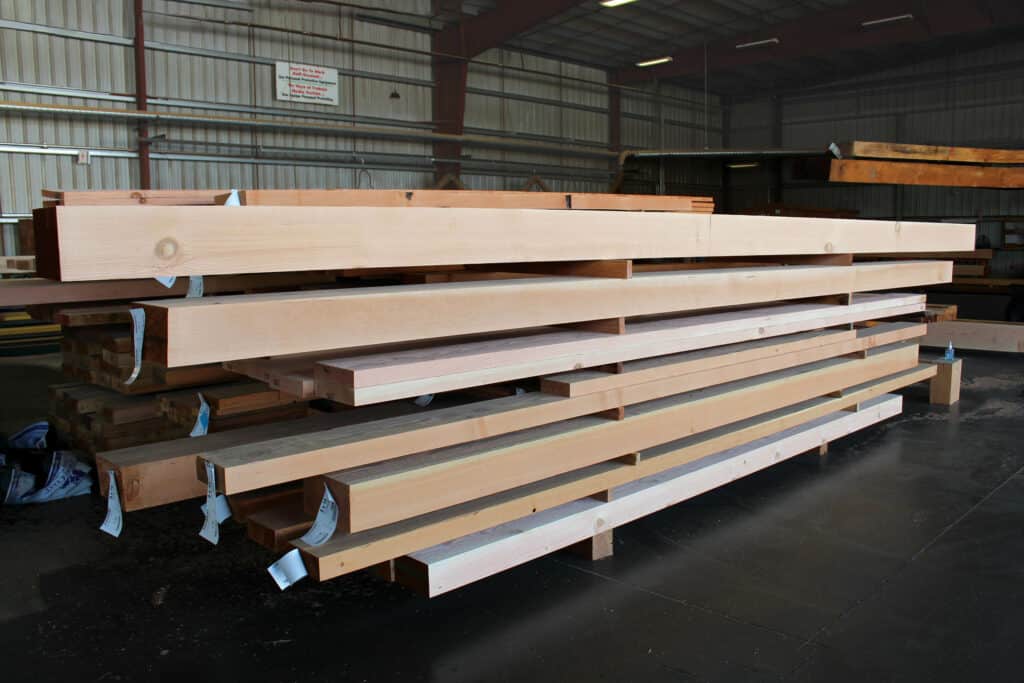 During the recent pandemic, in regular all-staff Zoom meetings, Slaughter reminded the ECFP team of the early days where a willingness to embrace uncertainty, smart decision making, and hard work during adversity were the hallmarks of what established the company. "It's no different today," Slaughter commented. "Elk Creek is ready for this. Our structure is built for these types of challenges, and we are well prepared to adjust and adapt to remain successful."
By design, ECFP operates with a collaborative-style sales team and utilizes an open floor plan where cubicles are non-existent and little emphasis is placed on titles. Teamwork and the sharing of sales and purchasing knowledge is routine.
Along with co-founder and Vice President of Operations Mark Kelly, ECFP has maintained longtime staff in key leadership roles in production, shipping, sales, and purchasing. When customers call in, they get connected to experienced staff and reliable, timely, market driven information. "There is just so much key leadership in our yard and production team," Slaughter stated. "The combined years of lumber experience and smart decision making that goes into our production and order fulfillment is a major difference in meeting our goals for both high level customer satisfaction and profit margin."
Today, ECFP carries an extensive inventory on 20 acres of asphalt along with an 8,500 square foot office building and two large processing centers which house various remanufacturing equipment. "We process three to four million board feet every month through our grading and quality control system," Slaughter remarked. "In some respects, we function like a mill in the breakdown and drying of large timber cants; we also grade and certify all our products."
There are seven lumber graders on the ECFP staff, and four have the credentials of Lumber Inspector, certified by Elk Creek's governing agencies, the Pacific Lumber Inspection Bureau (PLIB) and American Lumber Standard Committee Inc. (ALSC).
ECFP utilizes 22 forklifts. "We think of the forklift as a machine center producing a unique product. The people who operate them are category specialists, working in many inventory groups, green/kiln dried/rough/surfaced/resawn and decking," explained Slaughter.
In the yard, the forklifts move among the lumber stacks loading and unloading trucks or pulling and staging orders. Individual orders are processed by highly skilled staff with an extensive understanding of lumber and a keen awareness to the intense demands of specific customers' needs. Along with forklifts, a host of other strategic on-site equipment is utilized for the ECFP proprietary processes to sort, dry, resaw, trim and package Douglas Fir into just about any imaginable dimension.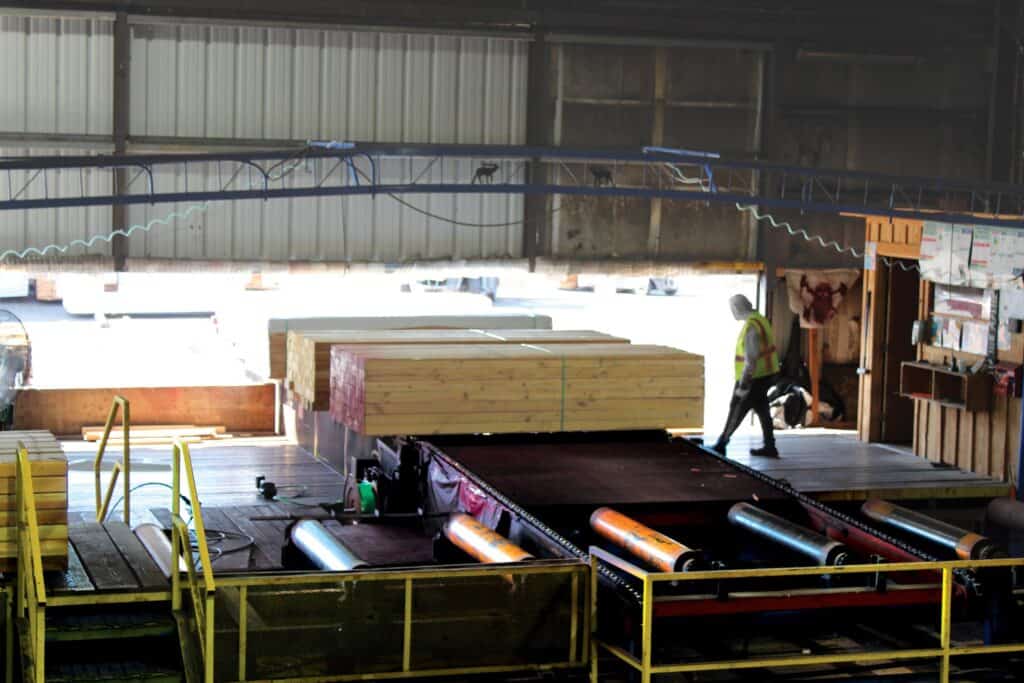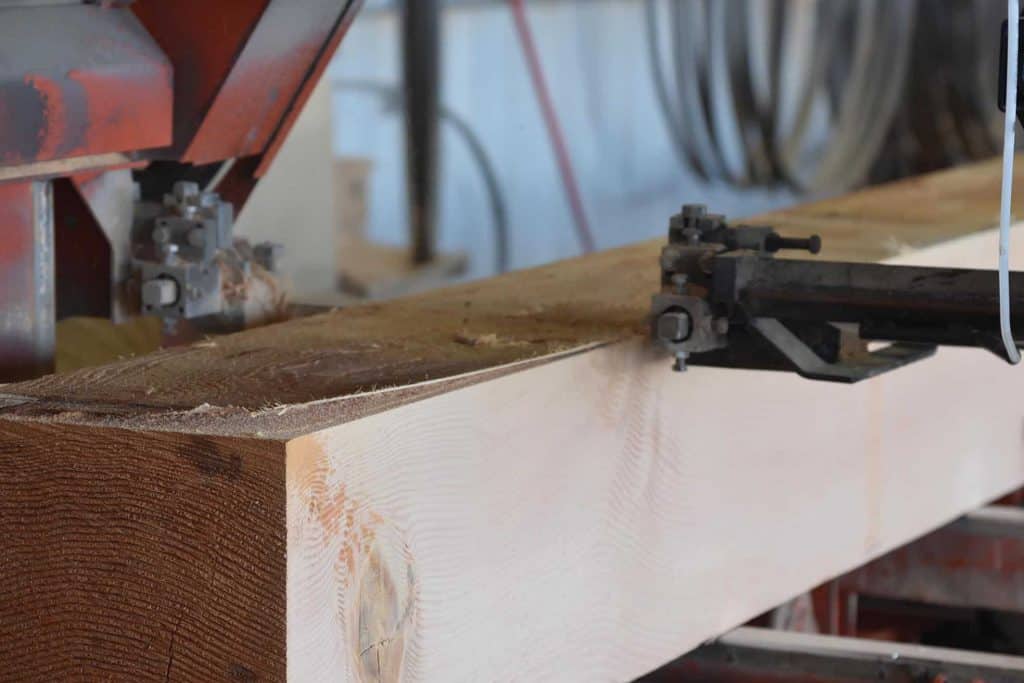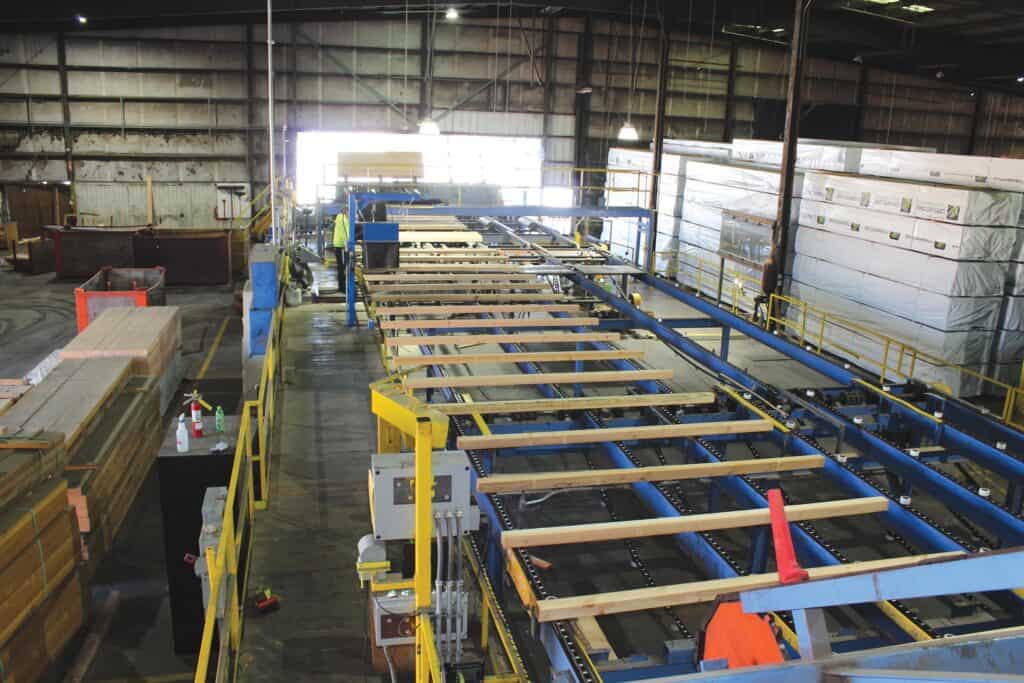 The company sells primarily to distribution centers, stocking distributors, industrial accounts, wholesale companies and some retail stores. Products are sold by the piece, by the partial pack, unit, truckload, and carload. This is done mostly on a "just-in-time delivery" basis, according to Slaughter. "Keeping 18 to 23 million board feet of lumber on hand at any given time allows us to respond quickly to customers' needs.
"The very best and also most difficult aspect of ECFP is working in the variable-cost model of offsite manufacturing and processing," Slaughter added. "These mills and locations are strategic along the I-5 corridor on the West Coast, and most are longtime partners that we work hard to keep consistently satisfied. It is a great two-way street, and we are always adding capacity with more companies to process material for us."
Asked what sets ECFP apart, Slaughter said, "Really, it is variety of products under one roof and a large team of experts that relentlessly pursue knowledge and live market conditions."
As ECFP continues to grow, "Our goal is to gain market share through unmatched service and by becoming the low-cost producer of certain segments," Slaughter noted. "We will be expanding our facility in McMinnville to provide more control of order processing and timely shipments."
Elk Creek Forest Products is a member of the North American Wholesale Lumber Association, the Forest Stewardship Council, and the Timber Framers Guild.
For more information, visit www.elkcreekforest.com.