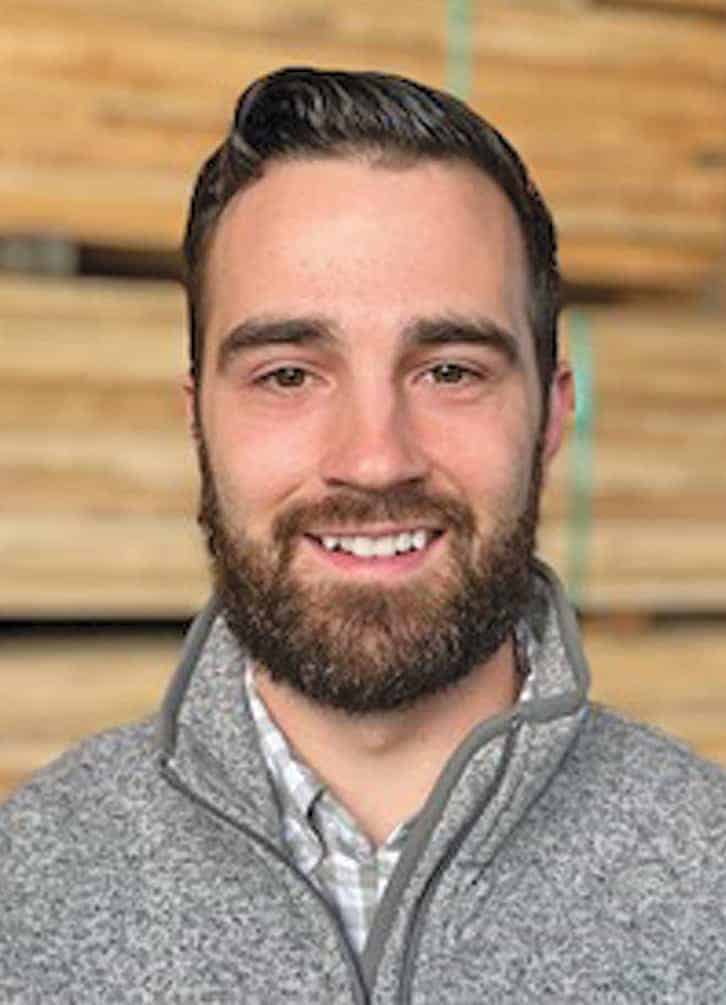 Logansport, IN—Brian Gibson was recently promoted to sales manager for Cole Hardwood Inc., headquartered here. Cole Hardwood manufactures Ash, Basswood, Beech, Cherry, Hard and Soft Maple, Hickory, Poplar, Red and White Oak and Walnut in 4/4 through 8/4 and up to 12/4 in Poplar and Ash.
Gibson has been in his new role for six months. In this job, he oversees sales for Cole Hardwood, selling domestically and internationally and running all social media and website outlets for the company.
Gibson has worked for Cole Hardwood for close to four years. At Cole Hardwood, Gibson worked as a salesman for 3-1/2 years before moving up to sales manager. His first job in the forest products industry was when he was hired for a sales job at Cole Hardwood but worked in the yard for a couple of months to learn the in's-and-out's of the company.
Gibson graduated from Bethel University with a bachelor's in exercise science.
He is a member of the Indiana Hardwood Lumbermen's Association, the National Hardwood Lumber Association, Lake States Lumber Association and the Real American Hardwood Coalition.
In his free time, Gibson enjoys bird hunting with his new German Wirehaired Pointer, Louis; running; fishing; hunting; woodworking; golfing and cycling.
For more information, go to www.colehardwood.com.