"This company was built on the shoulders of a hardworking and determined man, and we will continue to make his name and company known as nothing short of excellence in the Hardwood industry."

Molly Moore, operations manager and kiln operator, R&M Wood Inc.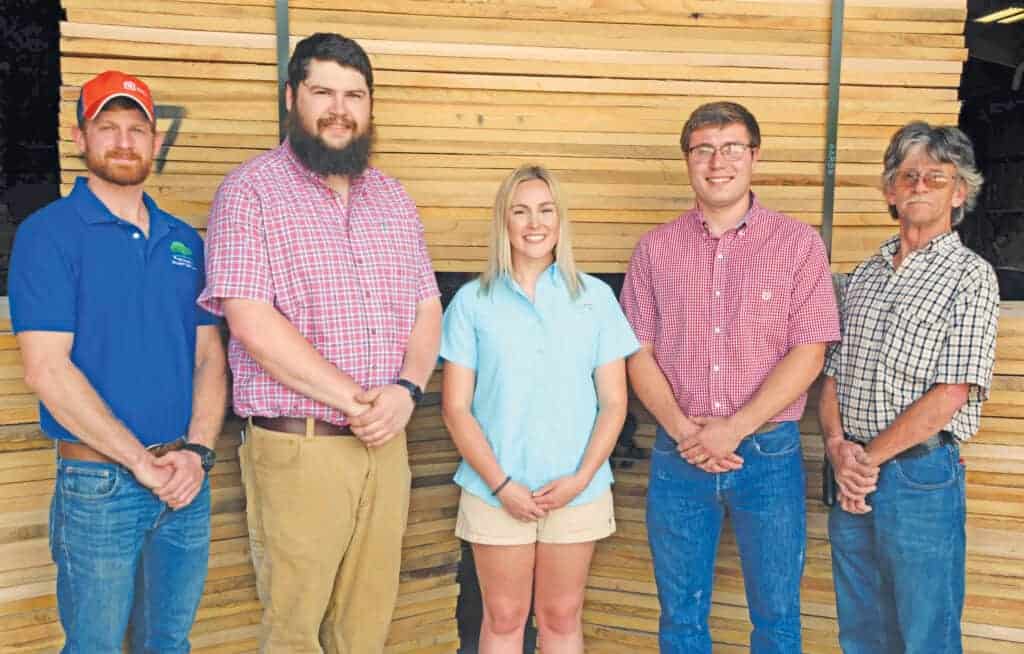 Harrison, AR–R&M Wood Inc., based here, is a Hardwood lumber distributor that specializes in Red and White Oak. The company also carries Hickory, Ash, Cherry, cedar (4/4, 5/4); and Soft Maple (4/4 through 10/4, No. 1 Common & Btr). Additionally, R&M Wood, which has evolved from a concentration yard selling truckloads to large manufacturers, now is a distributor of lumber that also sells LTL's to smaller manufacturers, such as cabinet and millwork companies.
Purchasing 2.5 million board feet annually, R&M Wood Inc. was bought from TM Wood Products in 2016. Marty Wood, the owner and founder, began his business of specializing in quality Hardwoods at his concentration yard in Northwest Arkansas in 2014. What once was a small shed with a few men stacking lumber on sticks, and only 500,000 board feet of inventory on the yard is now roughly 20,000 square feet of dry storage, 15 employees that manually process green and kiln-dried inventory daily, and 1.2 million board feet on an air-dry yard.
When Wood is the family name, a business in the forest products industry is almost obligatory. This particular Wood line of family has been making a name for themselves in the lumber industry since the 1960's when Fred Wood was featured in an Arkansas magazine article for his innovations of sawmilling over his 26 years being in the business. Many years later, after serving in the Air Force, Marty's father, Buddy Wood took interest in sawmill engineering, which led the Wood family back to Arkansas and sparked Marty's love and interest for the lumber business. Marty began his experiences by quickly working his way towards becoming an inspector at Pickens Lumber Company. He attended the National Hardwood Lumber Association (NHLA) Inspection school with the 71st class. After several years of inspecting lumber for various operations throughout the south, he was offered a promotion to wholesale lumber, which he excelled at enough to build a clientele to achieve his dreams of owning his own business.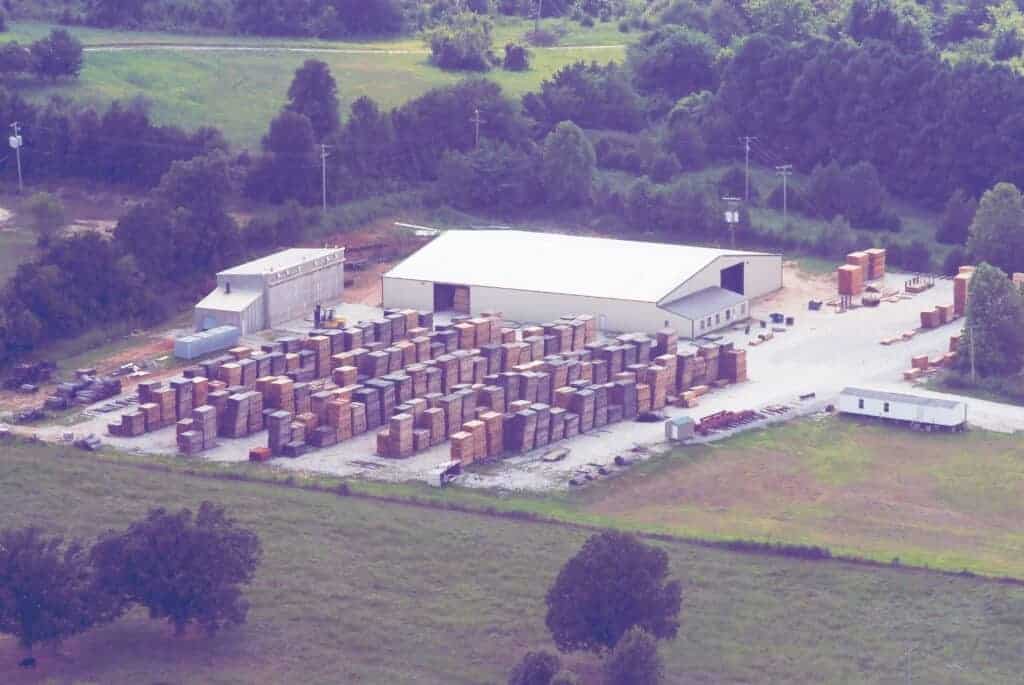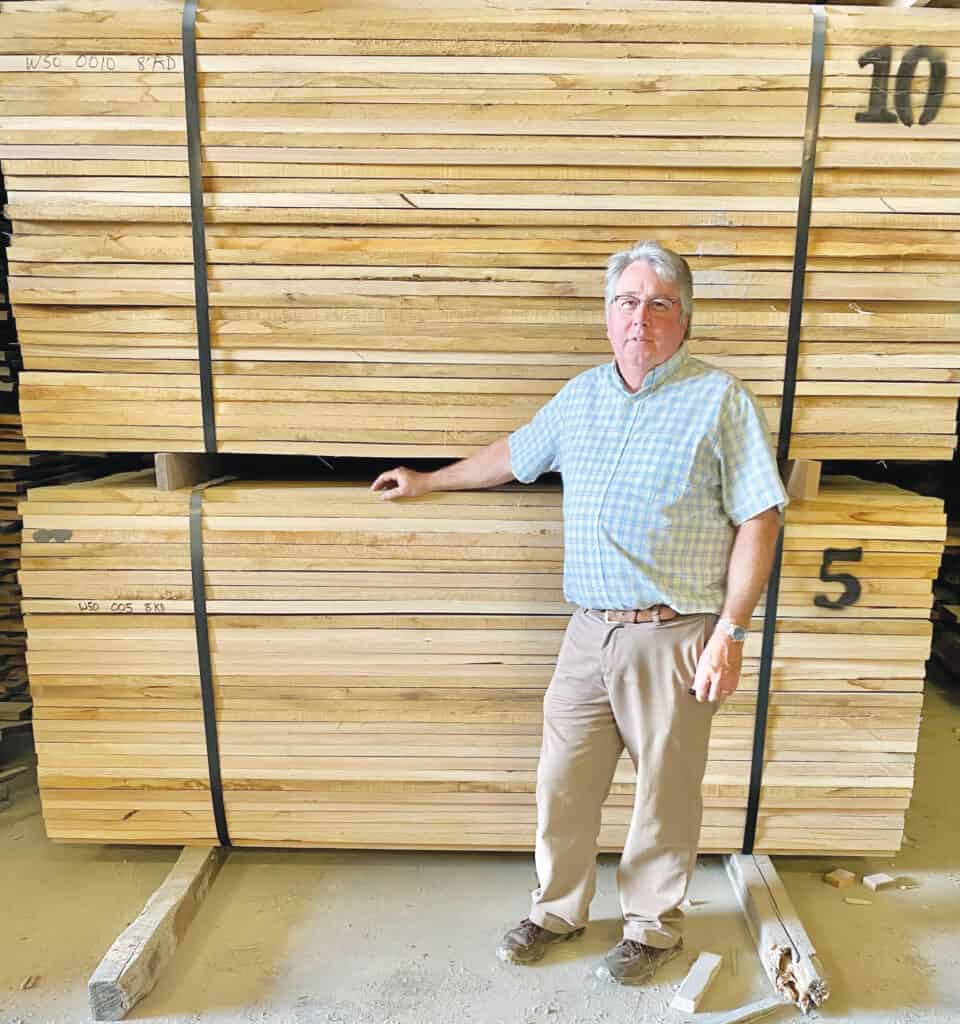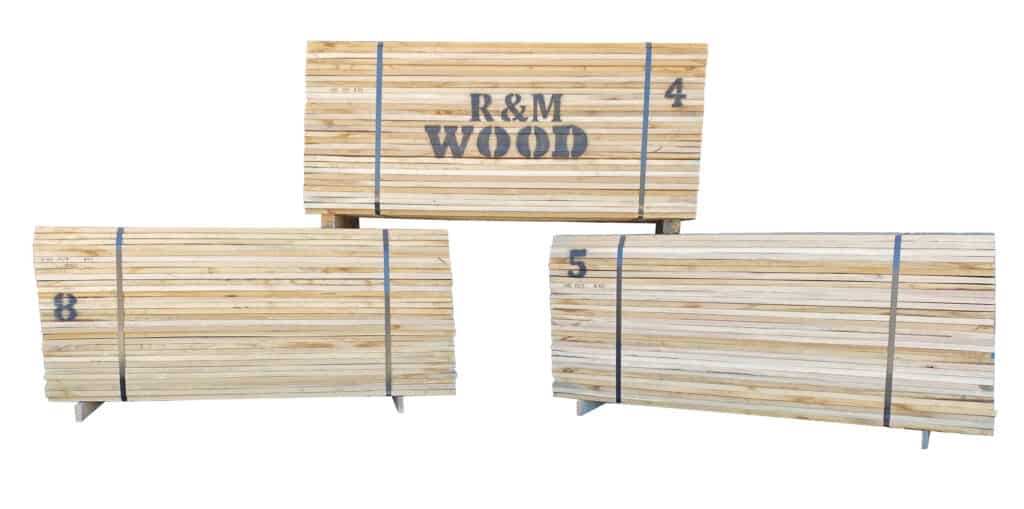 In the start of the recession in 2007, TM Wood Products was founded and even with a rocky start he profited enough to once again fulfill a dream of owning and operating his own distribution yard. Marty worked tirelessly to build a crew that would eventually manually process 20,000 to 30,000 board feet of quality Hardwood lumber daily. Now his efforts and interests are a legacy for his daughter, Molly Moore, as she begins to take over responsibilities, such as operating the dry kilns and managing operations at their concentration yard in Harrison, AR. Thomas Rhodes and Seth Moore are the remainders of the original TM Wood Products' team and both men have taken on new roles, such as sales and purchasing.
Molly and Seth fully intend on keeping Marty's reputation of quality and loyalty in this industry by adding to her dry kiln operation and maintaining an efficient crew. "We dry 300,000 board feet of lumber monthly and have the capability to customize orders by double end trimming and/or surfacing any kiln-dried loads," Site Operations Manager and Kiln Operator Molly Moore explained. "The lumber that we specialize in is heavy tie, sided and our customers prefer the overlength, which creates higher yield. We procure our lumber from mills spanning from Arkansas, Kansas, Missouri, Oklahoma, Mississippi and Tennessee."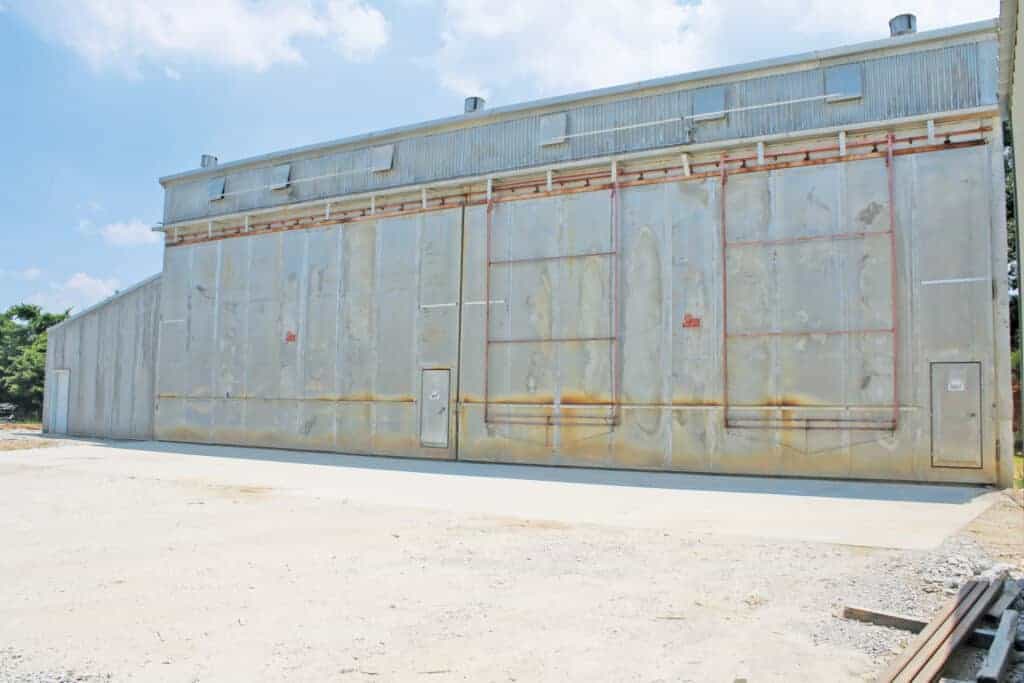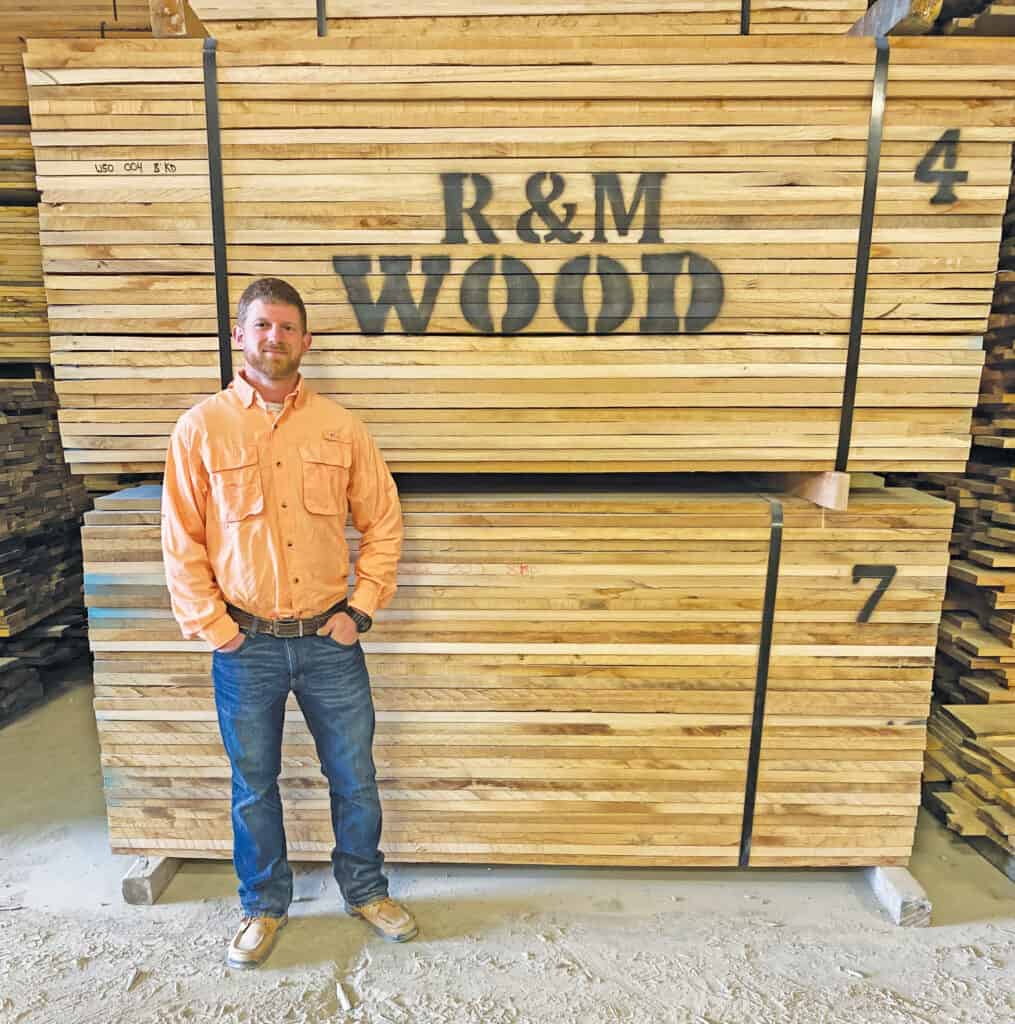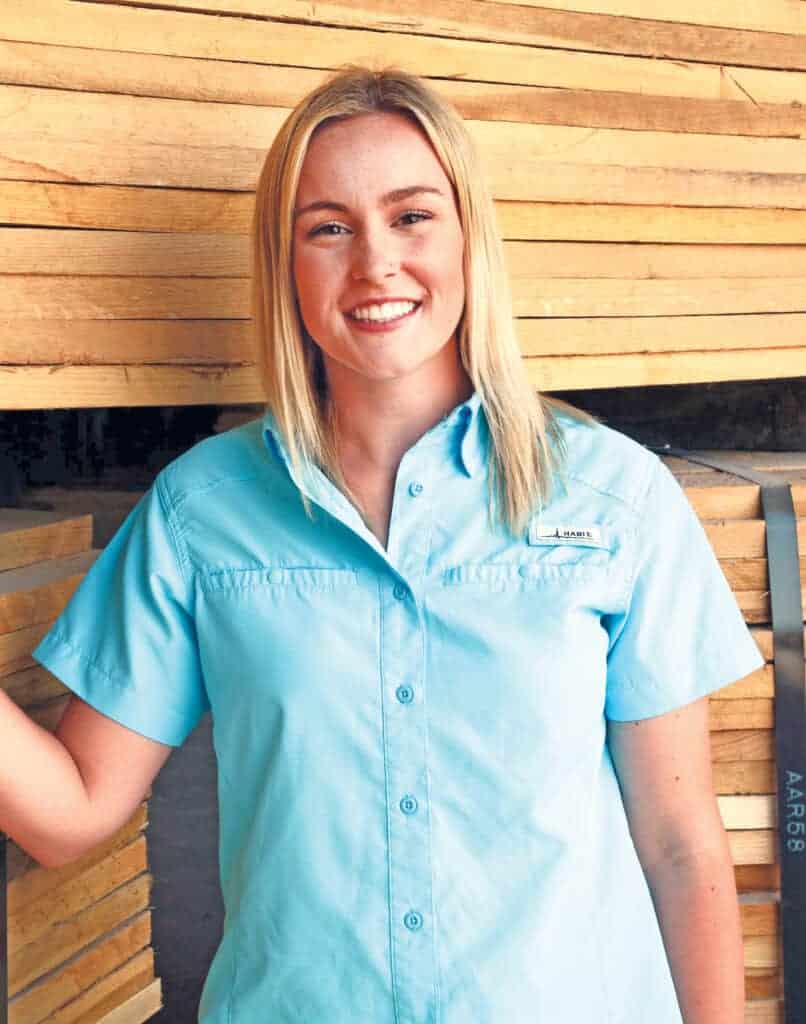 When asked about the keys to success for their operation Moore said, "Our small operation is able to focus and maintain efficiency of high-quality lumber. We understand how much the forest plays a critical role in the global environment. That is why we are committed to supporting sustainable production of forest products by harvesting all that we possibly can from every piece of lumber we process. For example, for local farmers we turn our straight-line ripped pieces into tomato stakes. God blessed us with one of the best renewable resources and for that we are thankful."
As for the future of R&M, Moore said, "This company was built on the shoulders of a hardworking and determined man, and we will continue to make his name and company known as nothing short of excellence in the Hardwood industry."
R&M Wood Inc. is a member of the NHLA and the West Side Club.
For more information contact them at 501-941-3706.