Adrian Briano works in inside sales as an EWP account manager for Rosboro in Springfield, OR. Along with stock beam sales, Briano is also involved in custom glulam and commodity lumber sales.
Rosboro manufactures Western species Softwood lumber and structural glued laminated timber. The company produces about 250 million board feet of stud and dimension lumber and 100 million board feet of glulam beams annually. Douglas Fir and Alaska Yellow Cedar glulam beams come in widths from 1.75 inch to 16 inches, depths from 3 inches to 51 inches, and lengths up to 100 feet.
Rosboro is the first manufacturer to produce full 3 ½" & 5 ½" architectural width stock glulams, they call "X-Beam". Products also include Douglas Fir and Hem-Fir lamstock, studs and dimension lumber (no prior select), 2×4 through 2×12, green and dry.
Rosboro is a member of APA–The Engineered Wood Association, North American Wholesale Lumber Association, and West Coast Lumber Inspection Bureau.
Briano began his forest products career working in inside sales with a lumber and plywood wholesale distributor in Phoenix, AZ. He joined Rosboro two years ago, shortly before the company acquired Western Structures.
Briano holds a bachelor's degree in marketing from Southern Utah University. He enjoys playing golf, rugby and spending time with friends and family.
More information is available at www.rosboro.com.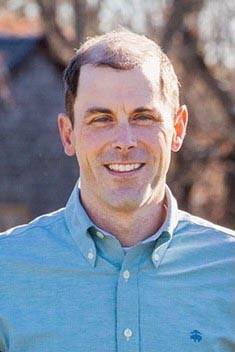 Alex Darrah is Sales Manager at Durgin & Crowell Lumber Co., located in New London, NH.
Durgin & Crowell is a manufacturer of kiln-dried Eastern White Pine. The company is certified under the Sustainable Forestry Initiative® Sourcing program. Founded in 1976, Durgin & Crowell Lumber Co. has a history of innovation, continually seeking new opportunities to grow and diversify its business. The company employs around 85 people, and each year produces over 30 million board feet of 4/4 Eastern White Pine. Their products include all the NeLMA grades and patterns as well as their Enhance Prefinished paneling. Enhance is a 100 percent VOC free UV cured product ready for installation.
Darrah is married to Jessica, and together they have two boys: Fletcher and Lincoln. Darrah enjoys hunting, fishing, skiing, and golfing with his sons. In his spare time, he can be found at the helm of the Darrah'cuda, the 6th fastest pontoon boat on the open waters of Lake Sunapee.
More information can be found at www.durginandcrowell.com.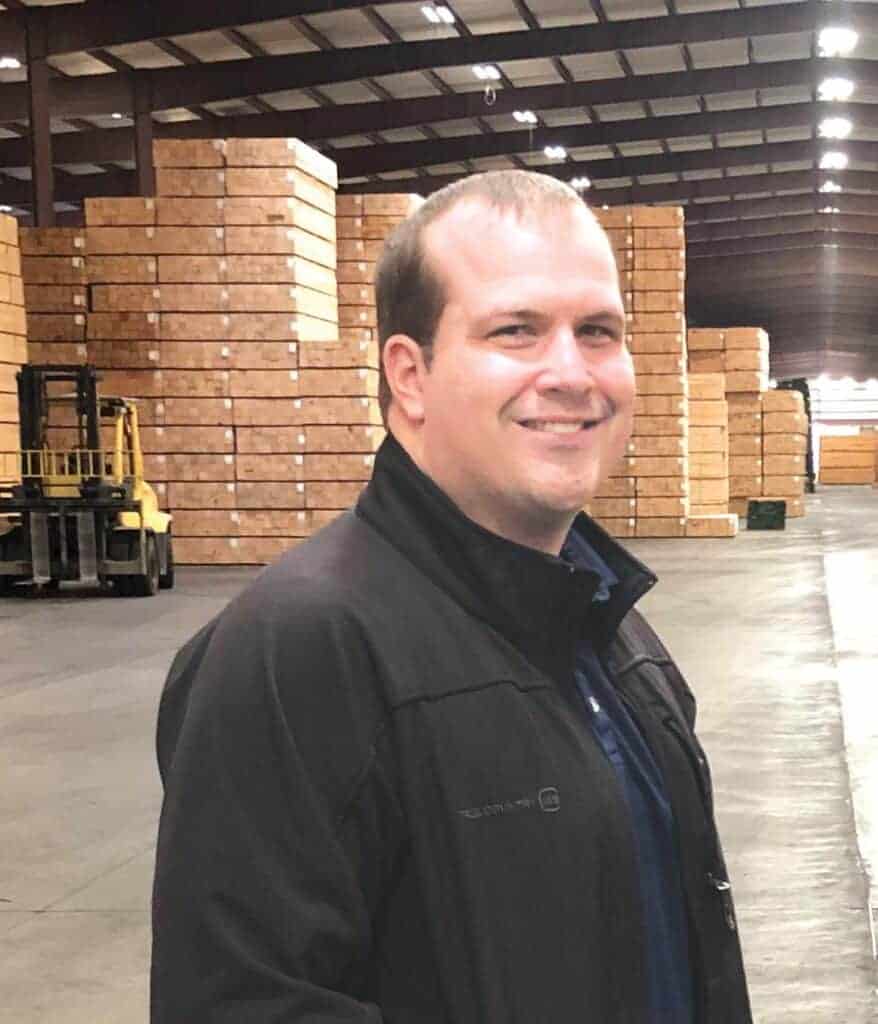 Brandon Cox oversees the Southern Yellow Pine department and is tasked with business development at Beasley Forest Products in Hazlehurst, GA
Beasley Forest Products is a global exporter and also serves the domestic lumber market as a lumber manufacturer. The company produces in excess of 100 million board feet annually of Southern Yellow Pine. Beasley offers a variety of grades, from MSR 2700, DSS, Nos. 1 and 2 Prime, Nos. 2-4 Premium, standard decking, along with No. 4 decking. Lumber thicknesses are 2, 4 and 6-inch and 5/4 decking. All material is dried under 20 percent and surfaced.
Beasley is also an industry leader in hardwood production, cutting nine different lumber species at its five sawmills.
Beasley Forest Products is a member of the North American Wholesale Lumber Association, Southern Forest Products Association, Treated Wood Council, National Hardwood Lumber Association and the Hardwood Manufacturers Association.
Cox has been in his current position for more than two years and was hired to help the company build a firm foundation for SYP sales. He grew up in the forest products industry. His first job was working summers with his father's logging crew. He joined Beasley after graduating college from Georgia Southern with a Bachelor of Arts in Finance.
He is an avid sports fan with particular loyalty to the War Eagles. He also enjoys hunting and spending time with family and friends.
He can be reached at Brandon.Cox@beasleygroup.com.
Also, visit www.beasleyforestproducts.com.
Marcus Trisdale is the Southeast Sales Representative of Lucidyne Technologies, located in Corvallis, OR.
Lucidyne offers mill-wide scanning solutions; offering both lineal and transverse options for sawmills and planer mills. A few notable products include the lineal Lucidyne GradeScan, Lucidyne 300 and 500 and transverse Lucidyne 900. The scanning solutions are patented with Deep Learning Artificial Intelligence Grading. Lucidyne is a member of the Southeastern Lumber Manufacturers Association, Southern Forest Products Association, Mississippi Lumber Manufacturer's Association, National Hardwood Lumber Association, and Western Wood Products Association.
Trisdale started at Lucidyne 26 years ago in the IT department. He then went on to become the Scanner Service Manager before taking over as the Grade Mark Reader manager. He has been newly appointed to his position in Sales.
Trisdale also served in the Army for six years and earned an associate's degree at Linn Benton Community College, located in Albany, OR. He and his wife, HeeSoon, have been married 29 years and have one daughter, Jessica.
In his free time, Trisdale enjoys scuba diving, home automation, traveling, drinking beer, and watching the Oakland Raiders.
For more information, visit www.lucidyne.com.