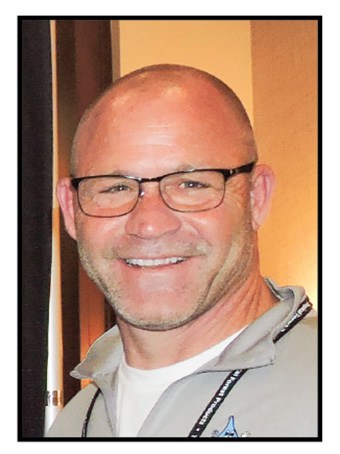 Kelly Johnson, co-owner of Biolube, handles distributor relations and processes applications for Biolube products and services. Biolube is headquartered in Fort Wayne, IN. The company's products are made in the U.S. and are distributed nationwide to improve mill efficiency. The company has established a network of stocking partner distributors throughout the U.S., Canada, and New Zealand.
Biolube's Lubie Spray System is notable for its ease of installation and functionality and is ready to mount on most equipment in a few minutes. With the proper Lubie Lubricant selection, customers will see higher yield and have less downtime changing and replacing saw blades. The company offers a variety of Lubie lubricants engineered for your application and the species of wood. Additional offerings include coolants for knives and blade sharpening (including Carbide and Stellite) and blade cleaners designed to remove pitch buildup safely and quickly.
Johnson is also co-owner of DR Lubricants, which has a history of collaboration with Biolube's founder, George Barker, to create the Biolube Lubie line. Johnson has been involved in the manufacturing of finished lubricants for 31 years. He started as a blender and later transitioned to product application and product development before accepting his current position.
In his free time, Johnson enjoys spending time with his family on the water, wake surfing, and Spikeball. He and his wife, Deb, have been married five years and have two sons and two daughters.
Biolube is a member of Southern Saw Filers Educational Association, Midwest Saw Filers Association, National Hardwood Lumber Association, Indiana Hardwood Lumbermen's Association, Missouri Forest Products Association, Lake States Saw Filers Association, Western Saw Filers, Real American Hardwood, Appalachian Hardwood Manufacturers Association Inc.
For more information, visit www.biolube1.com.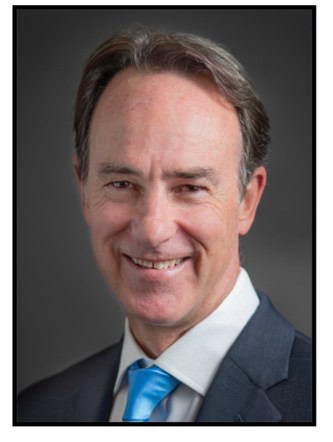 Mike Brown is executive vice president in the Wood Products Division at Boise Cascade, located in Boise, ID.
Boise Cascade is one of the largest producers of engineered wood products and plywood in North America and a leading U.S. wholesale distributor of building products.
Brown has worked at Boise Cascade for 22 years, starting his career in Timberland Resources before moving into various operational management positions with Wood Products. He currently leads the manufacturing operations for the Division, which includes 22 mills across the U.S. and Canada. Brown earned a bachelor's degree in forestry from The Australian National University and an MBA at Cranfield University in the United Kingdom.
Boise Cascade is a member of the North American Wholesale Lumber Association.
To learn more, visit www.bc.com.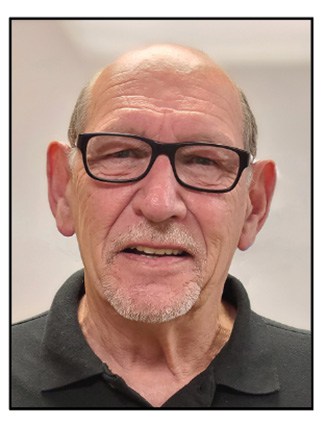 Patrick Browne is in technical/capital equipment sales at Brunette Machinery Company Inc., located in Surrey, BC.
Brunette Machinery is a leading supplier to the North American forest industry for more than 75 years, specializing in premium wood processing and material handling systems. The company's innovative product family includes a line of high-performance stationary drum chippers, as well as the Brunette BioSizer®, the SmartVIBE® vibrating conveyor, the Brunette Disc Scalping Screen, the CBI Grizzly Mill Hog and the CBI Magnum Force stationary electric grinder.
According to Browne, "As well as state-of-the-art equipment, Brunette Machinery also provides excellent after-sale care. Our knowledgeable technicians will assist customers with machine set-up, commissioning and maintenance. They will train your maintenance staff on the best practices to help keep your machines running at their optimum level."
The company is a member of the Engineered Wood Technology Association, BC Council of Forest Industries and Southern Forest Products Association.
Browne has worked for Brunette Machinery Company for six years and has been in the forestry industry for 52 years. His first job was inside parts sales. He has also worked as a sawmill maintenance supervisor/superintendent and a mechanical specialist.
Browne attended John Rennie High School in Pointe Claire, QC. He went on to earn trade certifications through Browning Power Transmission, QC; Dodge Gearing and Mechanical (Advanced Certification), Greenville, SC; and Baldor (ABB) Motors and Drives, Vancouver, BC.
Outside of work, Browne enjoys motor racing, baseball and fishing. He has been married for 30 years to his wife, Susan. They have two sons and one daughter.
For more information, call 604-522-3977 or email patrick@brunettemc.com. You can also visit www.brunettemc.com.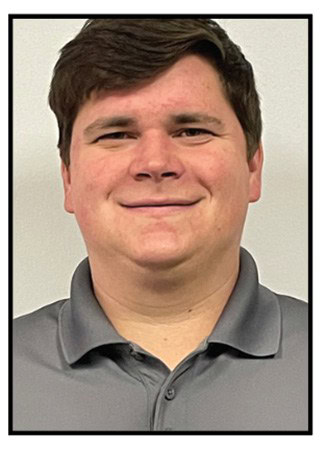 William Norris is a lumber trader at Diorio Forest Products, located in Ashland, VA. Diorio Forest Products is a wholesale distribution company that distributes lumber throughout the U.S. and Canada.
The products that they handle are boards, dimension lumber and timbers in all grades and patterns. The primary species offered are, Eastern White Pine, Southern Yellow Pine, Spruce-Pine-Fir, Hemlock, Fir, Cedar and poplar.
Diorio Forest Products is a specialty Softwood supplier with reman capabilities.
Norris has been in the forest products industry for two years and began as a logistics manager at Diorio Forest Products.
Norris attended Virginia Commonwealth University, where he graduated, earning a Bachelor of Science in 2016. He is an avid sports enthusiast, who also enjoys golf and hiking.
Diorio Forest Products is a member of the Northeastern Lumber Manufacturers Association and the North American Wholesale Lumber Association.
To learn more call 877-434-6746 ext. 113, email williamn@diorioforestproducts.com, or visit www.diorioforestproducts.com.