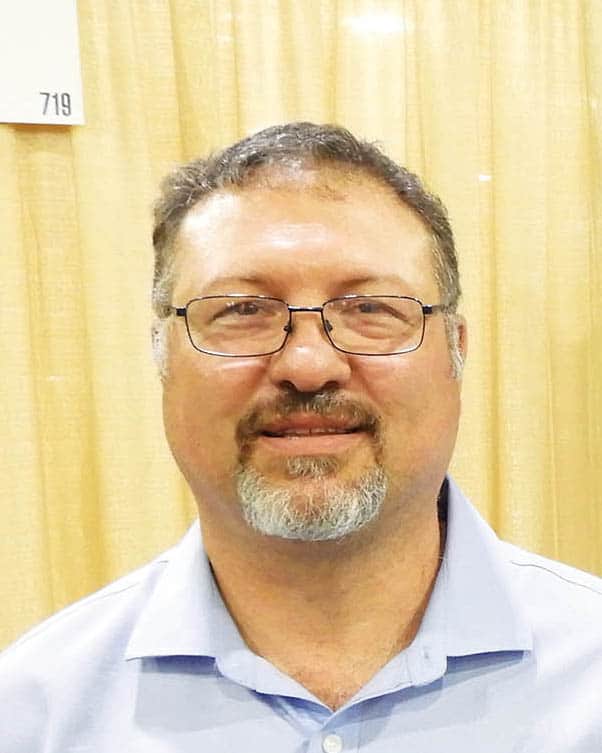 Henco Viljoen is the Drying specialist for Nyle Dry Kilns of Brewer, Maine.
He is originally from South Africa, where he did the IT, System Development & Support as well as assisting with Drying Process Optimization of about 200 kilns for Timber Soft (South Africa). He also owned and ran a Drying research plant for 10 years – drying 15000-20000 BF of African and Australian hardwoods a month in two small kilns.
He was hired by Nyle in February 2019.
Viljoen's qualifications in Wood Technology, IT and Automation and more than 25 years hands on experience, puts him in a rare position to not only understand the Product (wood) and Process (kiln drying) but also the Technology (PLC/Interface) and the IT involved in controlling and optimizing kiln performance for maximum return on investment.
Viljoen has settled into a supporting role with project management, drying support advisory and retrofit controls installs, as well as playing a key role with control systems improvements. He is the lead developer on the new Nyle L200 pro controls and also the main driving force behind the development of the new "hybrid control approach" on Nyle's Dehumidifier kilns. This control strategy reduces energy consumption and drying times substantially for faster drying wood species using dehumidifier technology.
With over 40 years' experience in the lumber industry, Nyle has made its mark as a
leading manufacturer of dry kiln solutions, selling more than 6,500 kilns worldwide to
date. Nyle manufactures gas-fired, indirect gas-fired and combination gas-fired kilns and
dehumidification systems from 300 BF to 300,000 BF. Nyle is dedicated to providing
their customers with quality products that not only meets their needs, but reduces the
cost of drying, according to a company statement.
For more information about the company, go to www.nyle.com.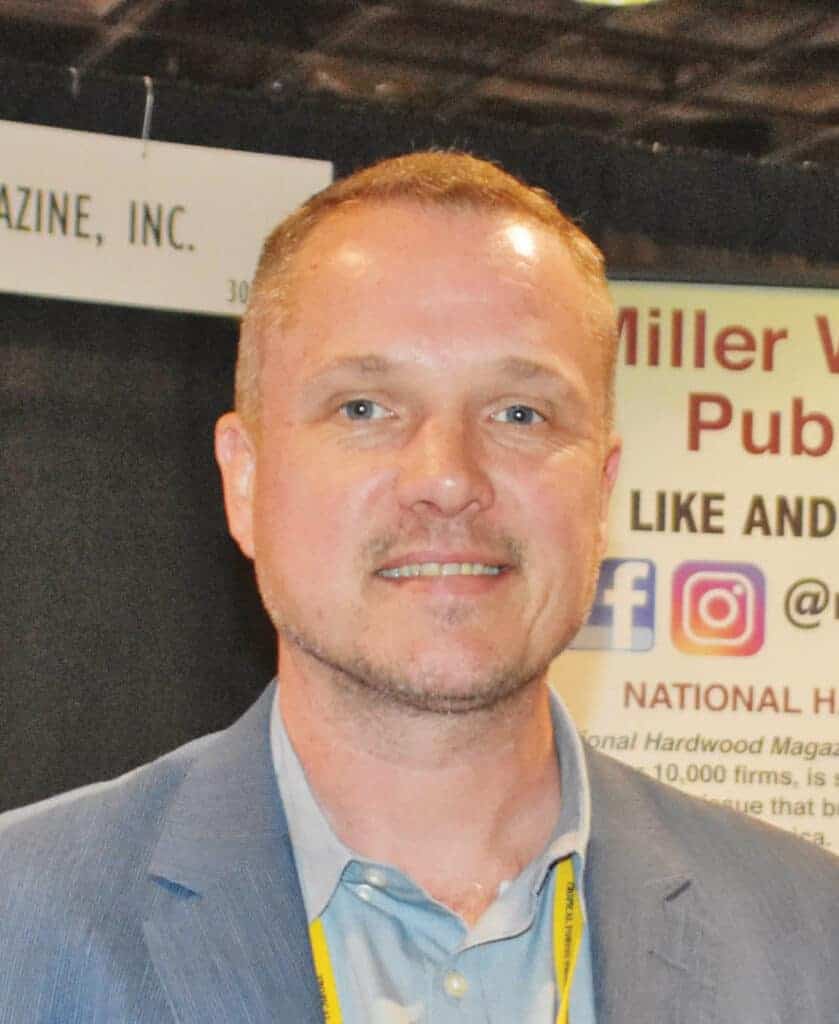 Jesper Bach is director of imports at Baillie Lumber Co., headquartered in Hamburg, NY.
Baillie Lumber is a leading hardwood supplier that carries all American hardwoods as well as more than 25 imported species, such as Sapele, African Mahogany, Cedar, Red Grandis and Genuine Mahogany. More exotic species also are available–Padouk, Purpleheart, Bolivian and Caribbean Rosewood, Iroko and Afrormosia, among them. Baillie performs proprietary sorts for certain customers, width sorts, grain sorts and surfacing on site.
Bach lives in Wilmington, NC and works out of Baillie's Cove City facility, where tropical woods are handled. A native of Denmark, he attended Silkeborg Handelsskole Business College and served in the Danish military before beginning his lumber career in 1993 with Internationalt Hardttrae A/S.
Bach moved in 1996 to Wilmington, where he worked for an import lumber company for 10 years before joining Baillie/American in 2006. Bach oversees all aspects of importing tropical woods and also sells product in the U.S. and Canada.
He serves on the board of the North American Forest Foundation (NAFF), whose mission is to support the forest products industry through education, promotion and advocacy of science-based facts about sustainable forestry. The Truth About Trees kit has been taught to thousands of children and the next big project for NAFF is an app based education tool that caters to Junior High School. In his spare time, Bach enjoys hunting, traveling, woodworking and being outdoors. He and his wife, Mette, have two sons.
More information is available at www.baillie.com.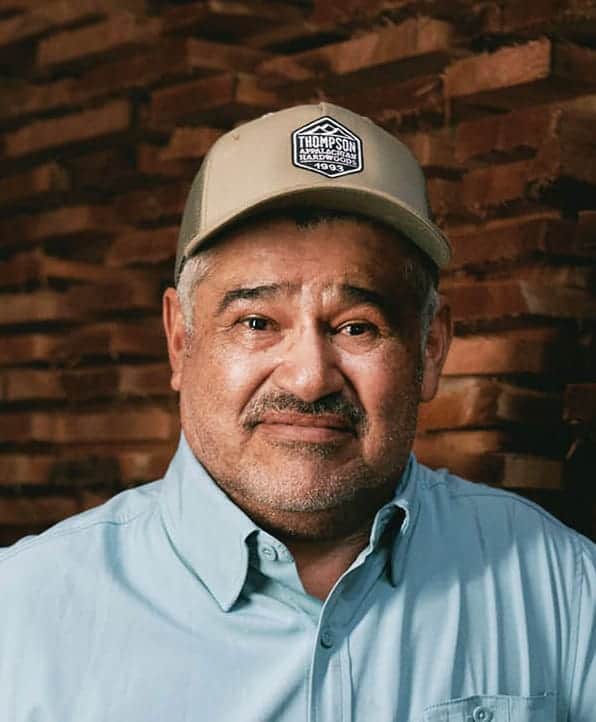 Juan Quintanilla has been promoted to grade lumber salesman at Thompson Appalachian Hardwoods, headquartered in Huntland, TN.
Quintanilla has been at Thompson Appalachian Hardwoods since 1994. After handling frame stock and cant sales for 20 years, Quintanilla will now serve lumber markets in California, Texas, Louisiana, and Mexico.
Quintanilla is looking forward to the new role serving a broader amount of Thompson's customer base. "My goal is to make sure our customers get what they need, not what we want to sell them," he explained. "We care about our products, and I want to know the application of the customer so that I can recommend a solution. Whether it is for a cabinet, moulding, furniture, or flooring manufacturer, I want to be certain it's the right product for the application."
President and COO Nick Thompson said, "Juan is honest and personable with our customers, and he enjoys making them happy. He has a helper personality and isn't selfish with his time and his effort. He is there to understand our customers' needs and find solutions within our product lines to meet those needs. He never makes just one sale. Juan builds lasting relationships with our customers."
Thompson Appalachian Hardwoods is a full-service hardwood lumber manufacturing company specializing in Appalachian species. Producing approximately 20 million board feet of hardwoods annually, Thompson Appalachian manufactures and inventories 4/4 through 8/4 Red and White Oak, 4/4 and 6/4 Poplar, 4/4 through 8/4 Ash, and 4/4 through 8/4 Hard Maple and Walnut.
In addition to lumber, the company also exports saw logs and veneer logs and generates paper-quality wood chips, sawdust, and residential bark mulch from the manufacturing process.

Thompson Appalachian Hardwoods is a member of the National Hardwood Lumber Association, Tennessee Forestry Association, Southern Cypress Manufacturers Association and American Hardwood Export Council. For more information visit www.thompsonappalachian.com.