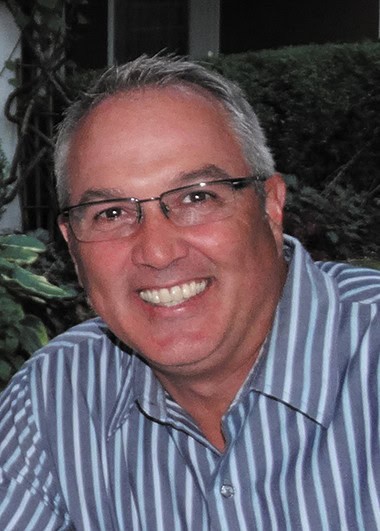 Jack Bowen is vice president of sales and business development for Hancock Lumber Co. in Casco, Maine.
Established in 1848, Hancock Lumber is a 6th generation, family-owned business operating a timberland company, a sawmill division and a network of retail lumberyards and home design showrooms across Maine and New Hampshire. The firm has 460 employees and exports approximately 25 percent of its production. This includes Eastern White Pine lumber as well as framing lumber, windows, doors, mouldings and flooring, among other products.
Bowen is a graduate of Mt. Blue High School in Farmington, Maine, and received a Business Certificate from the University of Alabama in Tuscaloosa.
Hancock Lumber is a member of Northeastern Retail Lumber Association, North American Wholesale Lumber Association, Sustainable Forestry Initiative and Forest Stewardship Council.
Bowen has been in his present position for 22 years and began his career in the forest products industry in 1986.
In his spare time, Bowen enjoys coaching football and golfing.
To learn more, visit www.hancocklumber.com.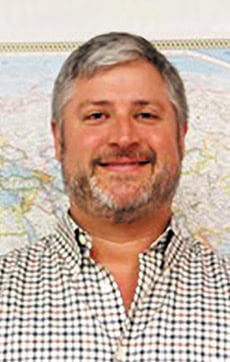 Chad Hammonds joined Robinson Lumber Company, headquartered in New Orleans, as a sales executive in September of 2016, and in January of 2021 he was promoted to Manager of its Southern Yellow Pine Division, making him the first non-family member to manage the division in the Company's 128-year history.
When asked about his new role, Hammonds commented that, "The fifth generation of the Robinson family has had a clear vision to transform us into a 'professionally managed family business' which I've been proud to be part of. I love how our team embodies RLC's core values, especially 'Generosity to help others succeed' and 'Independence to take smart risks.' Balancing the company culture between these is a big part of our success. An important aspect of that independence was the implementation of profit centers, each completely controlled by a manager earning a profit share. This change has increased profitability across the company, improved employee retention, and given rise to new opportunities for promotion."
Robinson Lumber Company was founded in New Orleans in 1893 and today is a leader in wholesale international wood products purchasing, manufacturing, processing, and distribution, serving customers in 70-plus countries from production facilities in the U.S. and abroad. The current generation has built upon the fourth generation's experienced team, and continues to offer institutional product knowledge, innovation, and a sophisticated understanding of global trade.
Robinson Lumber Company handles about 100 million board feet annually of many species of wood, including their main species: Southern Yellow Pine, Douglas Fir, Red and White Oak, Ash, Poplar, Hickory, Ipe, Cumaru, Massaranduba, Garapa and Itauba.
In addition to managing a division, Hammonds sells from Robinson's entire product portfolio, including softwoods, tropical hardwoods, and North American hardwoods. He currently lives in Fairhope, Alabama.
Learn more at www.roblumco.com.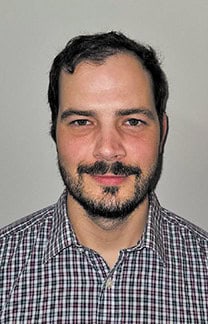 Josh Goodman is a sales manager in the eastern U.S. for Devereaux Sawmill Inc. in Pewamo, Michigan.
Devereaux Sawmill produces 17 million board feet of kiln-dried hardwood lumber annually in 4/4 through 12/4 thicknesses. Species include Cherry, Hickory, Hard and Soft Maple, Red and White Oak, and Walnut. Surfaced hit and miss is available. Rift and quartered, thermal modification, ripped to width, SLR1E, finish planing and live edge Walnut and Cherry Boules are among its unique services.
Devereaux Sawmill is a member of National Hardwood Lumber Association, Michigan Association of Timbermen, Lake States Lumber Association, Great Lakes Kiln Drying Association and Indiana Hardwood Lumbermen's Association.
Goodman started his forest products career in 2013 at Devereaux Sawmill, where he worked as a lumber stacker, packager, sawyer, and grader before assuming his current position in 2020.
After graduating from high school in Portland, Michigan, Goodman received a bachelor's degree in Recreation Services and Facilities Management from Central Michigan University in Mount Pleasant, Michigan, and his MA in Administration, also from CMU. His hobbies include backpacking, hiking, camping, kayaking, hunting, fishing, golfing and spending time with his wife of six years, Julia and their dog, Boomerang.
More information is available at www.devereauxsawmill.com.