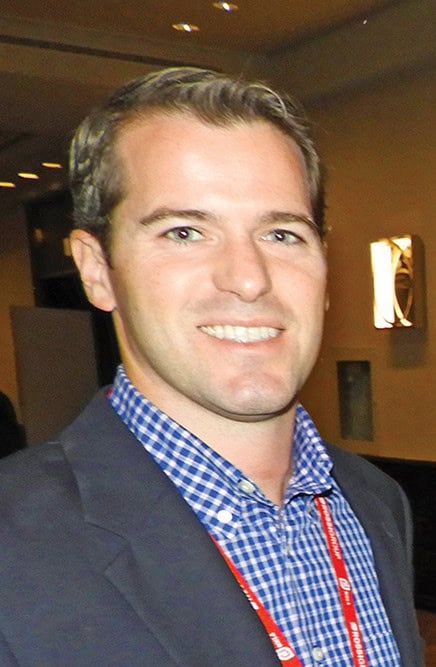 Jordan McIlvain is vice president of Alan McIlvain Co., located in Marcus Hook, Pennsylvania.
Alan McIlvain was founded in 1798 and now operates as a top-grade supplier of domestic and imported wood species. The company has 7 million board feet in inventory of hardwoods and softwoods, including imported Sapele, Spanish Cedar, African Mahogany, Jatoba, Teak, Ipe and Santos Mahogany. Domestic species kept in stock include Red and White Oak, Walnut, White Hard and Soft Maple, White Ash, Poplar, Hickory, Cherry, Cypress, Basswood, Alaskan Yellow Cedar and White Pine. Quarter-sawn lumber is available in Walnut, Red and White Oak and Cherry, while Rustic White Oak is also offered.
McIlvain currently serves on the board of the International Wood Products Association and is the association's treasurer. He also serves on the board of directors for the National Hardwood Lumber Association, the Hardwood Federation, and is the outgoing president of the Penn-York Lumbermen's Club.
McIlvain and his wife, Gillian, have four children, Jackson, Sawyer, Wesley, and Yardley. In his spare time, he plays lacrosse and enjoys hunting, fishing, skiing and water sports.
More information can be found at www.alanmcilvain.com.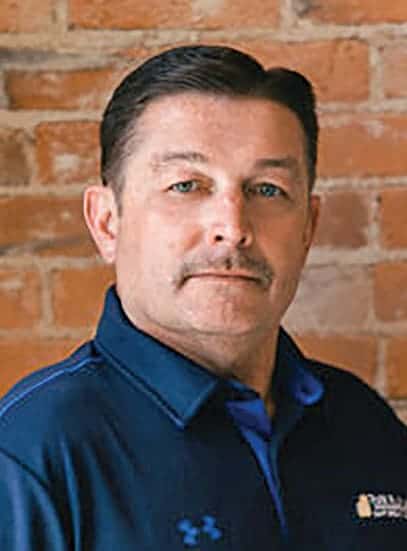 Mark Miller is part-owner of Frank Miller Lumber Co., a sawmill and exporter, located in Union City, Indiana, and he is over export sales and sales into the North-Central and New England states of the U.S.
"We are a hardwood sawmill specializing in quarter-sawn hardwoods," Miller said. "Our quarter-sawn hardwoods go into some of the highest end architectural projects throughout the world, as well as extremely high-end furniture and millwork."
Quarter-sawn hardwoods are available in Red and White Oak, Cherry and Hard Maple, available in 4/4 to 8/4 thicknesses.
Export loads can be export-prepped, phyto-certified, legalized (if needed) and FSC-certified.
"Our quarter-sawn White and Red Oak is available FSC-certified," Miller said. "Quarter-sawn lumber is, by its nature, a unique product in the lumber industry."
The company is a member of the Indiana Hardwood Lumbermen's Association, National Hardwood Lumber Association, American Hardwood Export Council, Hardwood Manufacturers Association, Wood Products Manufacturers Association and National Wood Flooring Association.
Frank Miller Lumber received the Indiana Hardwood Lumbermen's Association's Spirit of Excellence Award in 2003 to celebrate its 100th anniversary.
Mark Miller is past-president of the Indiana Hardwood Lumbermen's Association.
He has worked for Frank Miller Lumber since 1994, and has held his current position for 15 years.
"I grew up in our family company and worked while in high school," Miller said. "I got into sales after college."
A graduate of Union City Community High School, Union City, Indiana, Miller went on to earn a Bachelor of Science degree (graduating summa cum laude) from Ball State University, Muncie, Indiana.
With his wife of 18 years, Tammy Miller, Mark has a son, Zachary, a stepson, Michael, and a stepdaughter, Sarah.
In his free time, Miller enjoys shooting, fishing, riding roller coasters and spending time with his family.
For more information visit www.frankmiller.com.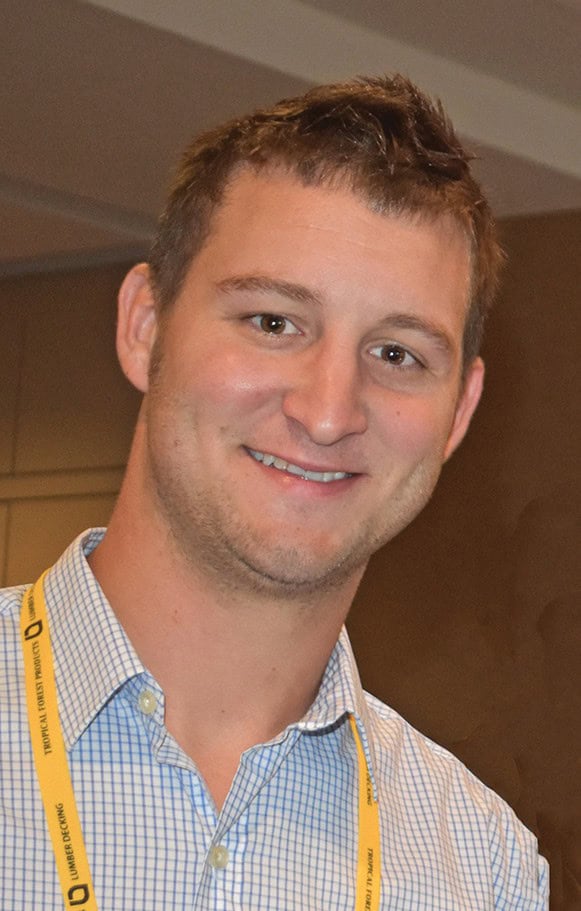 Cole Spurgin is a co-owner, head of log and timber procurement, and sales representative at Moravia Hardwoods LLC, based in Moravia, Iowa.
The family-owned sawmill produces about 2 million board feet annually, specializing in kiln-dried Walnut but also producing Red and White Oak, Soft Maple in 4/4 through 12/4 thicknesses. Grade availability includes FAS/1F, Nos. 1 and 2C, as well as Superior and Rustic Grade in a few select species. Walnut and White Oak are also available in rift and quartered.
Moravia Hardwoods sells domestically and exports to markets in Asia, Europe and the Middle East. It is a member of American Walnut Manufacturers Association and the Iowa Wood Industries Association.
Spurgin joined the company, founded by his grandfather Terry Spurgin in 1968, and in the 10 years he has been there he has had various positions starting as a material handler, working his way up to a management role. He is a graduate of Albia High School in Albia, Iowa and the North Central Tech lumber grading program in Wausau, Wisconsin.
Within the last two years, Moravia has put in new dry kilns and is currently in the process of putting in a new sawmill. Their new mill will be state-of-the-art and will allow them to better serve their customers in both quality and volume, while making a better work environment for their staff. Spurgin is excited about the future of his company, his team and the direction they are heading.
In his spare time, Spurgin enjoys golfing, snowmobiling, hunting and spending time with his family, friends and his soon-to-be wife, Callie.
Learn more about what Moravia has to offer by calling Cole Spurgin at 641-895-8209.