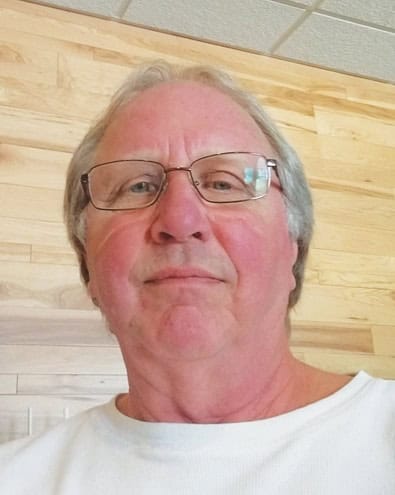 Randy Peterson is sales manager and lumber buyer of L&N Hardwoods, located in Shawano, WI. 
L&N Hardwoods is a manufacturer and concentration yard that purchases 6 million board feet of green lumber annually. Red and White Oak, Hard and Soft Maple, White Ash, Cherry, Walnut, Birch, Hickory and Basswood are all purchased in 4/4 thickness in No. 2 Common and Better, while Basswood is also purchased in 5/4 thickness. Products offered by the company include Hardwood flooring, Hardwood paneling and moulding, kiln-dried lumber and cut stock and glued up panels. Current kiln capacity is (7) 40,000-foot kilns.
Peterson has held his position for four years. He's been in the forest products industry for 43 years; he's worked in sales, as a production manager, machine operator and in cost accounting over those years. His first job was making pallets. He attended school for mechanical design technology.
L&N Hardwoods is a member of the Lake States Lumber Association.
Peterson has been married for 46 years to his wife, Peggy. The couple has three children and 15 grandchildren. In his spare time, he enjoys playing guitar, martial arts, flying, woodworking, guitar making and home remodeling.
For more information, contact Peterson at info.swp0633@gmail.com.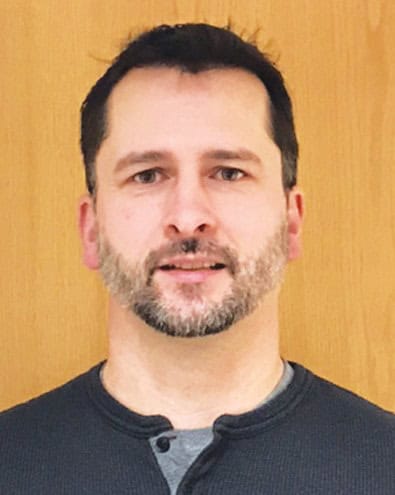 John Roles is the lumber buyer (foreign and domestic sales region) for Danzer Lumber – North America in Shade Gap, PA. 
This particular Danzer location is a distribution yard that purchases 5 million board feet of green lumber and 500,000 board feet of kiln-dried lumber annually. In kiln-dried Hardwood lumber, Danzer offers Red and White Oak, steamed Black Walnut, Hard and Soft Maple, Cherry, Poplar, Red Elm, Basswood and Hickory (4/4-12/4, Select & Better, No. 1 Common and No. 2A Common). Danzer also manufactures Quartersawn Red and White Oak, ripped to width and sorted strips, special color and grade selections.
Danzer is a member of the National Hardwood Lumber Association, Indiana Hardwood Lumbermen's Association, Forest Stewardship Council, Programme for the Endorsement of Forest Certification and Keystone Dry Kiln Association.
Roles has been the company's lumber buyer for 16 months. He has been with Danzer for 23 years after starting his career as their lumber stacker. Roles has also been a lumber inspector for Danzer for 20 years and has tallied lumber and operated the forklift in the shipping department.
Roles is a graduate of Mount Union (PA) Area High School.
He enjoys hunting, fishing, hiking, kayaking, woodworking and spending time with his family, which includes his wife Candy, two daughters and two sons.
Learn more at www.danzer.com.
Robert Brostoski is president and oversees lumber purchasing at Golden West Billiards (GWB), based in Portland, OR. Brostoski creates and communicates the overall mission and vision of GWB to both the employees and consumers. He designs and develops new products with employees. This business is a corporation with sales worldwide and purchasing 150,000 to 175,000 board feet of lumber per year. Lumber species include Walnut, Maple, Poplar, Oak and Mahogany in 12/4 thickness, kiln dried with a variety of surfaces. GWB offers custom pool and billiard tables, custom shuffleboards, restoration of pool and billiard tables as well as moving and installations of pool, billiard and shuffleboards. GWB has been a member of the Billiards Congress of America since 1968.
Brostoski has worked for GWB since 1996. He has been president since 2016 after his father, Donald Brostoski, founder and CEO, passed away that year. Robert Brostoski's first job in the forest products industry was installing tables for GWB in 1996. He also has worked in sales, manufacturing and production of wood products. He graduated from Calabasas High School and learned his business by working with his father when he was a boy. In his free time, Brostoski enjoys herding with his two Border Collies, Knoxville and Dolly. He also loves to play pool. He and his wife of 25 years, Julianne Brostoski, have one niece and four nephews.
For more information, you can go to www.billiardmfg.com.