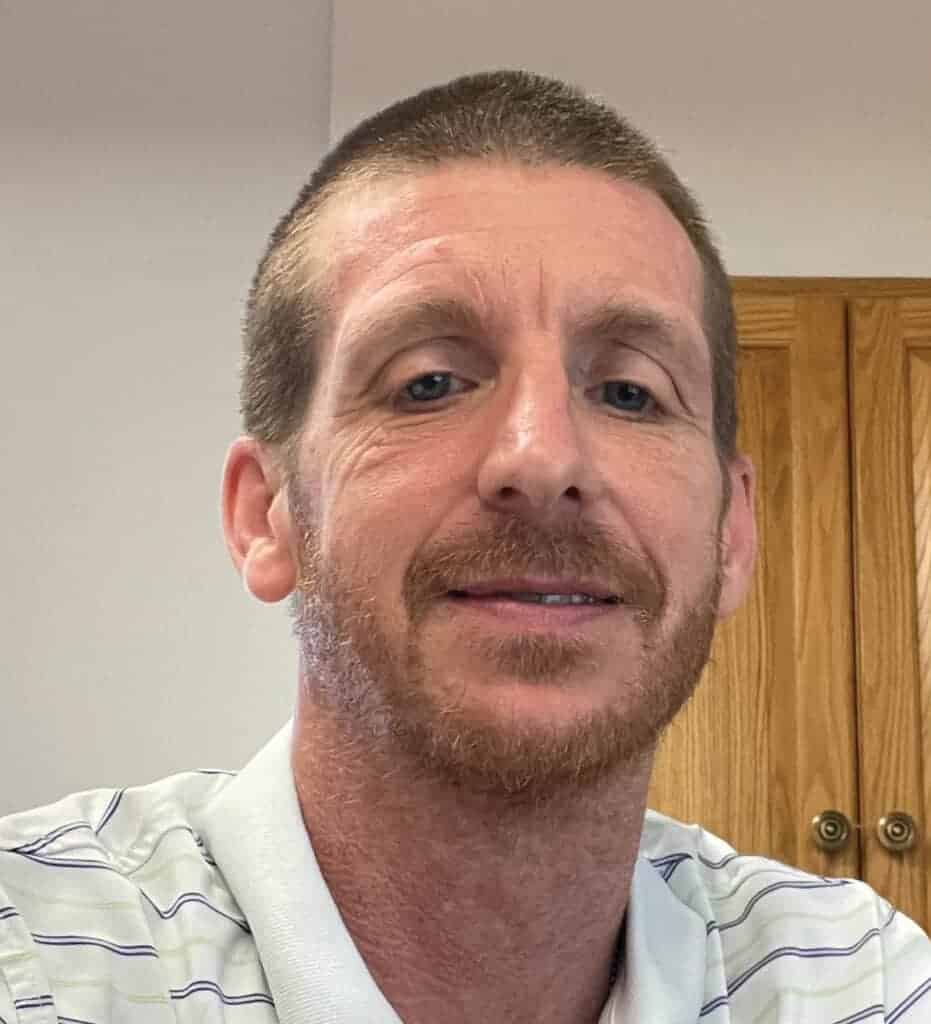 Ed Pry is procurement and project manager for Lewis Lumber Products, Inc., located in Picture Rocks, PA.
Lewis Lumber Products is a manufacturer of fine Hardwood mouldings and custom architectural millwork, flooring, paneling, decking and live edge flitches. Specifically, they produce Hardwood mouldings and blanks, S2S and ripped one-edge-lumber, primed Hardwood mouldings and cut-to-length parts.
The company purchases approximately 4 million board feet annually of most domestic Hardwoods, in 4/4 through 16/4 sizes, along with a dozen or so exotics. They purchase approximately half of their lumber through various sawmills, and the other half through their sister company, Dwight Lewis Lumber Company.
Value-added services offered by Lewis Lumber Products includes complicated or complex moulding packages and FSC certification.
Lewis Lumber Products is a member of the Architectural Woodwork Institute, Keystone Wood Products Association, Pennsylvania Forest Products Association, Wood Component Manufacturers Association and Penn-York Lumbermen's Club.
Pry has worked for Lewis Lumber Products for 21 years, with the past three being in his current role. He has been in the forest products industry for 32 years, starting as a lumber handler for American Lumber Company in Williamsport, PA.
Pry's outside interests include running ultramarathons on behalf of the Herren Project as an expression of his faith as an alcoholic in recovery. The Herren Project is a nonprofit helping with substance use disorder. He is engaged to Jamie Zeilinga and has two twin 16-year-old daughters.
For more information, visit www.lewislp.com.
Bobby Comisky is president of Muscanell Millworks in Cortez, CO. Muscanell is a manufacturer of Hardwood flooring, with sales throughout North America.
Muscanell purchases 2 to 3 million board feet of lumber per year in Ash, Cherry, Hickory, Red and White Oak and Walnut. They buy this lumber in various grades in 4/4, 5/4, 6/4 and 8/4 thicknesses, surfaced and unsurfaced.
Muscanell manufactures solid wood flooring in 3/4-inch thickness, surfaced, sanded and in textures. They also produce stair parts in 4/4, 5/4 and custom thicknesses up to 4-inches. They carry out special drying for arid climates, offer long average lengths and wide widths (ranging from 2-1/4 inches to 10 inches), precision milling, adhere to high quality standards and offer textures, bevels and sanding.
Comisky has worked for Muscanell for 27 years, the last three as mill president. His involvement in the forest products industry began with his employment at Muscanell in 1995. His first assignment was learning how to build high-quality decorative wooden boxes.
He attended a National Hardwood Lumber Association lumber grading workshop at North Carolina State University in Raleigh, NC. He worked as a volunteer fire fighter for 26 years.
In his free time, Comisky enjoys camping, fishing and hunting. He and his wife of 21 years, Kelly Comisky, have two daughters.
The company is a member of the National Wood Flooring Association.
To learn more, go to www.muscanell.com.
Joan Pufahl is purchasing manager for Glenn Rieder Inc., headquartered in West Ellis, WI.
Glenn Rieder is a manufacturer of high-end architectural millwork, wall and ceiling paneling, bars, casework, and standing and running trim. The company purchases over 100,000 board feet of Hardwood lumber each year, including domestic species such as Walnut, Ash, White Oak and Poplar. Imported species used in the manufacturing process include Wenge and African Mahogany. All lumber is purchased in high grades, such as FAS and No. 1 Common.
Value-added services offered by Glenn Rieder include procuring specialty materials for custom projects, including fabrics.
Pufahl graduated from Milwaukee Area Technical College, located in Milwaukee, in 1993. Previous to joining Glenn Rieder over 20 years ago, Pufahl's experience in the forest products industry included working as corporate accountant for American Woodwork, and as corporate accountant, estimator and project manager for Stück Wood Works.
Glenn Rieder is a member of the Architectural Woodwork Institute.
In her spare time, Pufahl enjoys bicycling, hiking, motorcycle riding, reading and gardening. She has been married to Roger for 19 years and the couple has one daughter, one son and two grandchildren.
To learn more, visit www.glennrieder.com.