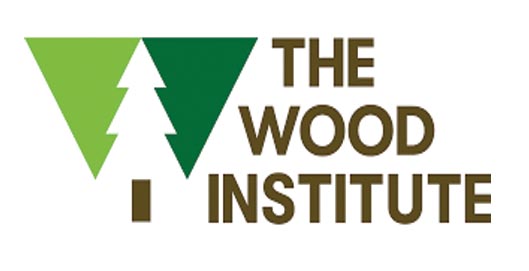 The Softwood Lumber Board (SLB) has always understood that building the capacity of design and construction professionals to specify wood is a critical intervention toward recapturing and growing market share, as research shows that upward of 60 percent of material selection happens during the design phase. SLB investments in continuing education for architects and engineers have yielded unmistakable results, including notable increases in the number of structural wood buildings and wood champions. However, timber education has long been and largely remains absent from architecture and engineering school curricula, meaning that Softwood lumber and mass timber products are unfamiliar to these schools' graduates.  
In 2020, the SLB hit an important milestone in strengthening remote learning for design and construction professionals with the launch of its e-learning management system, The Wood Institute. Found online at woodinstitute.org, The Wood Institute is the first comprehensive, industrywide course catalog providing architects, engineers, contractors, students, and building code officials a single place to learn about wood design and construction and bringing together the education offerings of the SLB's funded programs, the AWC, Think Wood, and WoodWorks. 
The Wood Institute currently features a catalog of 140 courses accredited by the American Institute of Architects, the International Code Council, Green Business Certification, and others. Courses cover topics that are both broadly relevant and in-depth, including design and engineering specifics, code compliance, and performance advantages of wood construction. At the end of 2020, The Wood Institute had 1,199 registered users who had logged more than 1,388 hours of education.
Looking ahead, the SLB will work to change where and how wood education is taught and reach next generation design and construction professionals while they are still in their formative education years.
Starting in 2021, the SLB will team up with the Association of Collegiate Schools of Architecture (ACSA) to construct a comprehensive timber education program for faculty and students. The multiyear effort will develop digital, video, and print course materials on timber and wood-based building solutions for use in architecture and relevant affiliated disciplines and will create a Timber Education Prize to recognize and profile outstanding university level curricula being taught today. The SLB also in partnership with ACSA and the Georgia Institute of Technology will hold a student design competition, 2022 Timber in the City: Urban Habitats Competition. The purpose of the competition is to engage students to imagine the re-purposing of our existing cities with sustainable buildings from renewable resources, offering expedient affordable construction, innovating with new and old wood products, and designing healthy living and working environments.
Although the primary objective of the SLB to increase the demand and use of Softwood lumber remains paramount, specific opportunities continue to evolve as the SLB works with programs to refine measurements and tactics, identifies new opportunities and delivery methods, and more aggressively target decision-making audiences. The ongoing optimization focuses on minimizing duplication and identifying gaps to ensure each SLB investment is optimized and focused on the organization's goals.
If you have feedback about the SLB's work, would like to get more involved, or would like us to speak with your company in detail about what we do, please reach out. We want to hear from you. Until then, thank you for your continued support. For more information go to softwoodlumberboard.org.