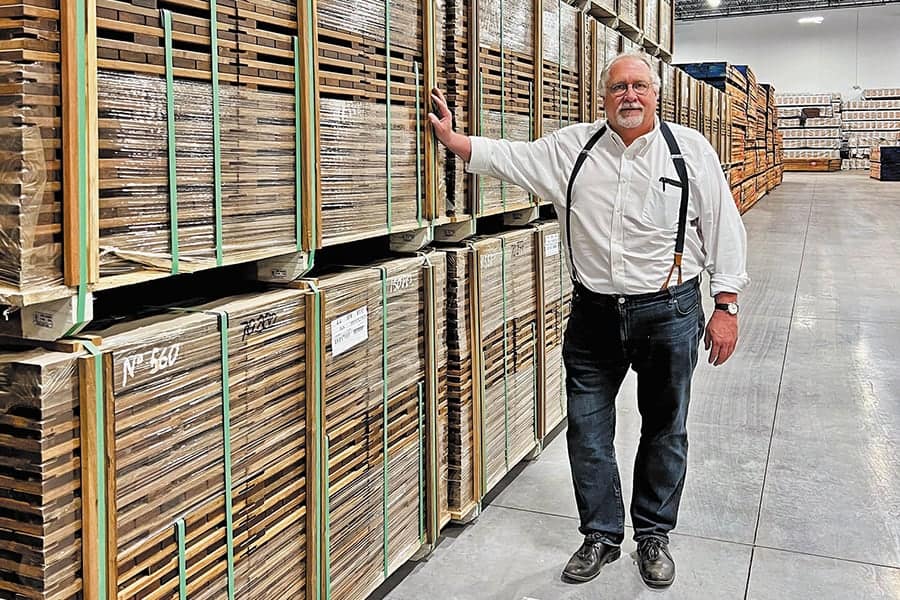 Mississauga, Ontario –Tropical Forest Products, with its head office here, recently announced that its premium Black Label™ brand of Ipe and other tropical hardwoods has partnered with Dakota Premium Hardwoods, a trusted distributor of high-quality lumber, engineered products and full job packages such as supports and fasteners. With branch locations in Texas, Louisiana and Oklahoma, Dakota is headquartered in Waco, Texas. Dakota Premium Hardwoods will distribute the full line of Black Label's sustainable tropical hardwoods throughout their warehouse locations.
"The Black Label team is excited to continue the expansion of our distribution network in Texas, Louisiana and Oklahoma with Dakota Premium Hardwoods," said Brian Lotz, Technical Director for Tropical Forest Products. "Dakota's impressive green initiatives, unsurpassed customer service, hardwood expertise and supply chain mastery are essential to the Black Label brand as we grow our distribution footprint."
Black Label is dedicated to offering 100 percent legally harvested sustainable tropical hardwoods from South America. Every tree chosen to produce Black Label products is carefully selected based on the forest's age, size and productive wellbeing. Black Label features Ipe, Cumaru, Jatoba, Garapa, BulletWood and Tigerwood, with commercial and residential applications ranging from decking, cladding and ceilings to architectural millwork. "The Dakota partnership with the Black Label brand perfectly aligns with our commitment to offering beauty, sustainability and value across our growing platform," said Ron Mazzarella, CEO of Dakota Premium Hardwoods.
Raising the bar for premium, sustainable tropical hardwoods, Black Label's kiln-dried process enhances every product for strength and stability, a company spokesperson said. Every board and hardware accessory must be Premium Architectural Grade or above to earn the name Black Label. Black Label provides a complete marketing and promotional support program along with a very strong online presence, with the dealer, contractor, architect, designer and homeowner in mind. Learn more at www.blacklabelwood.com, and www.wearetropical.com or call 905-672-8000. Also, visit www.dakotahardwoods.com.
Frisco, Texas—NWH, headquartered here, recently announced the company has launched a corporate rebrand that affects its name and identity, as well as reframing the company's positioning. The timing of the refreshed corporate brand aligns with the significant transformation taking place across the NWH organization. The new name, shortened from Northwest Hardwoods to NWH, and modified identity embody the company's commitment to the simplification of the customer experience. The change coincides with the headquarters' move to Frisco, Texas and communicates NWH's renewed sense of purpose, energy, and enthusiasm of all its employees.
The NWH rebrand marks another major milestone in the evolution of the nation's largest hardwoods provider, as it continues to evolve and take a fresh and forward-looking approach to the market. The new positioning, "Simple. Natural. Hardwoods." communicates NWH's unwavering commitment to offering hardwoods solutions that limit complexities to unlock success for our customers.
"We are committed to maintaining our place as the industry's premier provider of high-quality natural hardwoods and world-class service," said Dave Brower, Vice President of Marketing. "We'll succeed by making every NWH experience a rewarding experience, one that gives our customers a distinct competitive edge."
The new brand identity comes at an important time as NWH focuses on execution of its strategy to simplify the customer experience through innovation and professional excellence at every customer touchpoint. The new branding will be rolled out across the globe in the coming months.
NWH, founded in 1967, has become the leading manufacturer and supplier of hardwood lumber to North America, Europe and Asia. With an unwavering focus on simplifying the customer experience, NWH serves the furniture, flooring, cabinet, moulding, and millwork industries with 14+ hardwoods species from the major U.S. growing regions as well as imported plywood and exotic lumber. The company operates over 40 manufacturing and warehousing facilities across the country including sawmills, concentration yards and distribution facilities using innovative technologies to streamline the procurement process for customers. NWH supplies only sustainable, high-quality hardwoods to protect our resources today and for future generations. For more information, please visit www.nwh.com.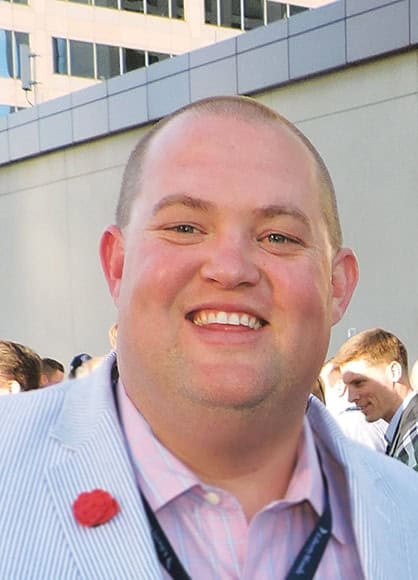 Shinglehouse, Pennsylvania—Andy Nuffer recently joined the sales team of RAM Forest Products, a manufacturer of high-quality Northern Appalachian hardwoods, located here.
RAM Forest Products produces over 25 million board feet annually in all grades in Hard and Soft Maple, Ash, Red and White Oak, Cherry and Poplar from their sawmill and has a drying capacity of 1.5 million board feet.
The company is a member of the National Hardwood Lumber Association, Hardwood Manufacturers Association, Appalachian Hardwood Manufacturers Inc., and The Appalachian Lumbermen's Club.
Nuffer brings over 17 years of hardwood lumber experience in operations and sales. After starting his career in operations with Baillie Lumber Company, Nuffer went on to serve in leadership roles at Thompson Mahogany Company/East Teak Fine Hardwoods, Robinson Lumber Company and Bill Hanks Lumber Company. After the catastrophic fire at Bill Hanks Lumber Company, Nuffer led business development for TallyExpress by DMSi.
Nuffer is no stranger to RAM Forest Products, having grown up near the mill in Portville, New York. Nuffer is a graduate of Clemson University and Temple University. He has previously served on the board of the International Wood Products Association and on the Board of Directors for Wartburg Theological Seminary. He and his wife, Brianna, will continue to reside in Kernersville, North Carolina with their three daughters.
To contact Nuffer directly, please e-mail anuffer@ramforestproducts.com or call 336-813-1512.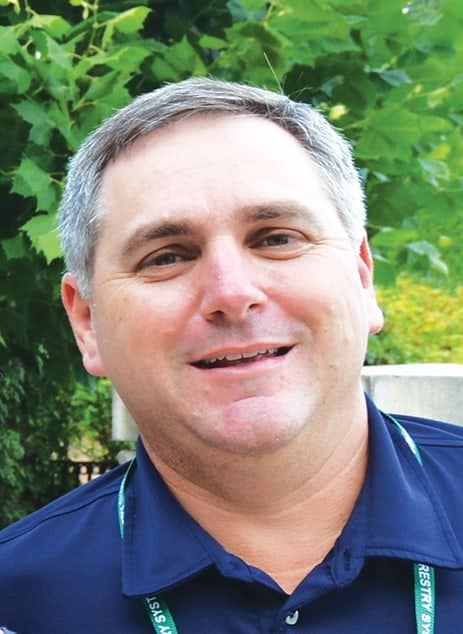 Lexington, North Carolina–Brian Turlington, Vice President at SII Dry Kilns, based here, announced several installations of kiln systems that have been completed recently. SII Dry Kilns has installed and started up kilns in a variety of designs and locations including two kilns for Vaughan Bassett Furniture in Galax, Virginia, three kilns for Dixie Forest Products in North Wilkesboro, North Carolina, one kiln for East Perry Lumber Company in Frohna, Missouri, one kiln for Rogers Lumber in Camden, Arkansas, one kiln for John Boos & Co. in Effingham, Illinois, two kilns for MacDonald & Owen Lumber in Brookville, Pennsylvania, one kiln for Stoltzfus Forest Products in Peach Bottom, Pennsylvania, three kilns for Bingaman & Son Lumber Inc. in Kreamer, Pennsylvania, three pallet kilns for Southern Packaging (two in Port Allen, Louisiana and one in Woodville, Mississippi), two pallet kilns for The Timbermen Inc. in Camak, Georgia, three Walnut steamers for Missouri Walnut in Neosho, Missouri and one Walnut steamer for Kendrick Forest Products in Edgewood, Iowa.
Additionally, SII has completed controls projects for Ferguson Land & Lumber in Rocky Mount, Virginia, and Appalachian Hardwood Lumber in Bedford Heights, Ohio.
SII Dry Kilns is a manufacturer of conventional package-loaded kilns, dual path continuous kilns and double track-loaded batch kilns, in addition to various types of fan sheds and multi-zoned pre-dryers for the hardwood and softwood industries. SII offers complete kiln rehab and rebuild services including roofs and wall panels, doors, heating systems, fan decks and structural replacements.
SII Dry Kilns is a 50-plus-year-old family-owned company with 60-plus employees and has equipment in operation at over 2,000-plus drying facilities worldwide.
More information can be found at www.siidrykilns.com.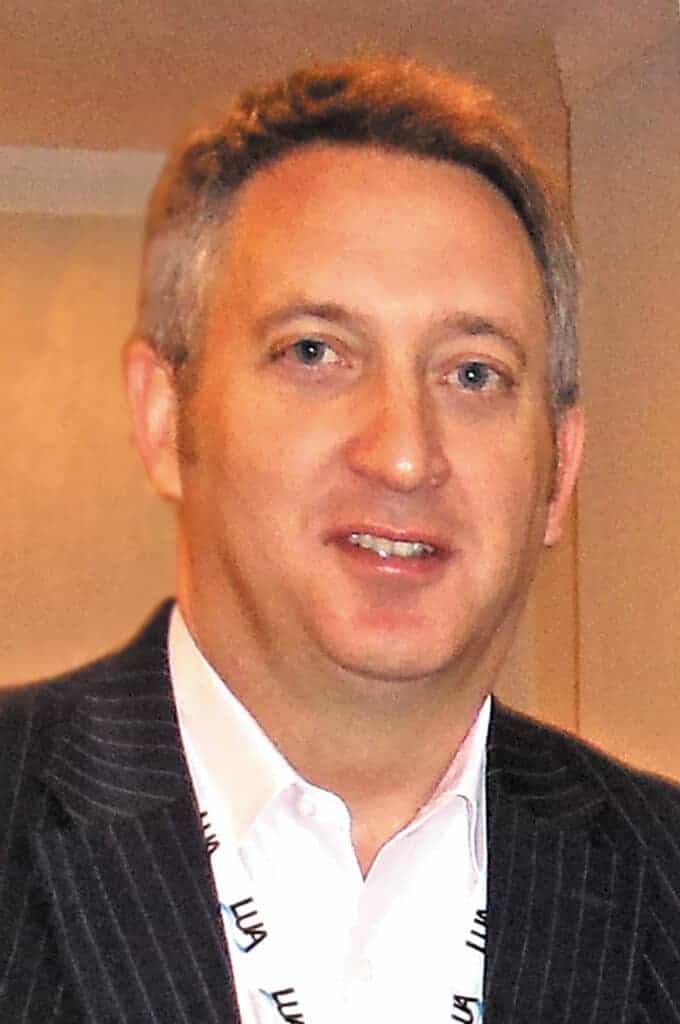 Prince George, British Columbia —BID Group, with its head office here, recently announced it has entered into an agreement to acquire Smith Sawmill Service. The transaction brings together two customer-focused organizations and further expands BID's industry-leading operational life cycle product and service offerings to include the essential recurring saw and tooling capabilities required to support modern wood processing operations.
Smith Sawmill Service is one of the largest suppliers and service providers of saws, cutting tools, filing room equipment, and critical consumable products to the wood processing industry. Smith serves the North American market with both proprietary cutting technologies and industry-leading brands. With locations in Texas, Louisiana and North Carolina, Smith is a recognized service leader, equipped to meet the growing customer demand for personalized saw and knife repair and reconditioning solutions, according to a company press release.
"We are excited to partner with the Smith team. The combination of our organizations' capabilities is a natural fit given our shared emphasis on excellence in total customer experience," said Steven Hofer, BID's executive vice president, strategy and business development. "The comprehensive new line of products and services will offer our customers added value through the best complement of modern tooling technologies and services to meet their growing demand for the highest quality, innovative outcomes. Incorporating the Smith product and services into our BID Turnkey and wood process system offerings further complements the investments BID has made in the development of its own cutting tools solution, Blade."
"I am incredibly pleased with the opportunity to unite with an industry leader like BID," said Paul Smith, president and CEO of Smith Sawmill Service. "I would like to thank our team for their dedication and hard work to build a thriving business. We are confident this partnership will provide our employees, suppliers, and loyal customers with greater opportunities and benefits."
The transaction is expected to close in Q3 2022 and is subject to customary closing conditions.
About BID Group
Since 1924, the privately-owned BID Group has been providing industry-leading solutions for its highly valued customers. As one of the largest integrated suppliers to the wood processing industry, and the North American leader in the field, BID Group is a one-stop source for guaranteed, comprehensive, and innovative solutions. The ability to provide complete, smart connected, turnkey manufacturing facilities that includes engineering, project management, equipment, software, installation, startup, and after-sales parts and services is the BID Group companies' strategic value to its customers. The company has offices in 15 locations situated to serve the predominant wood processing regions of North America. Learn more about BID at www.bidgroup.ca.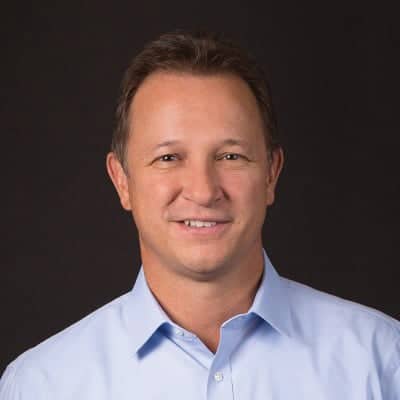 Woodland, Washington—USNR, headquartered here, a division of Wood Technologies International, recently announced that it has acquired Timber Automation, an industry leader in wood processing equipment and technology. According to a company press release, the combination solidifies USNR's leadership position in providing equipment and technology to the global wood processing industry, adding more than 250 employees and over 200,000 square feet of manufacturing space.
The transaction will help Timber Automation gain wider market distribution for its state-of-the-art sawmill and woodyard equipment, while USNR will benefit from the addition of Timber Automation's highly skilled team members and production capacity.
"The addition of Timber Automation's LogPro line of log yard equipment represents a major market expansion for USNR, and their Baxley products—including optimization, edgers, and lumber processing equipment—complement our product offering, providing our customers with more options of high-quality machinery," said Dale Brown, president of USNR. "We are also excited to build upon our highly innovative optimization and grading solutions and the opportunity to bring those products to new markets."
"We knew that USNR was the right owner for Timber Automation from the outset," said John Steck, president of Timber Automation. "USNR's reputation for doing right by the customer aligns perfectly with our company culture and values. This partnership will help give us wider visibility and provide better solutions for customers."
Headquartered in Hot Springs, Arkansas, Timber Automation also operates a manufacturing plant in Baxley, Georgia, and a technology center in Lévis, Quebec. Learn more about Timber Automation and its products by visiting www.timberna.com.
USNR, a division of Wood Technologies International, operates facilities across the United States, Canada, and Europe, including six large manufacturing plants. USNR is best known around the world for providing end-to-end solutions for sawmills and planer mills. Learn more at www.usnr.com.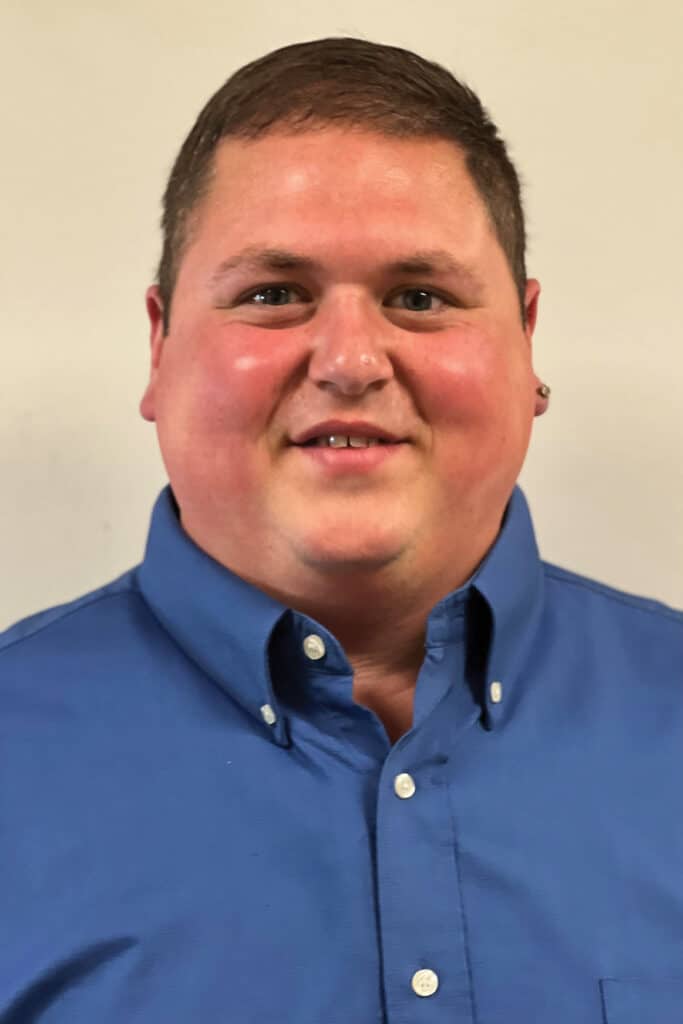 Buffalo, New York—U-C Coatings, LLC, based here, and a leading manufacturer of premium wood protection products, recently announced the hiring of James Russell as West Coast Territory Sales Representative.
Russell, based in Oregon, is a native Oregonian and spent the last seven years as an Outside Sales Rep and a Territory Solutions Specialist for Fastenal Inc. in the west-central part of Oregon. He gained valuable experience providing top-level service and supplies to sawmills and industrial customers alike, while growing the territory by adding many new large-scale customers. Russell brings a strong desire to provide excellent customer service and ambition to grow personally to U-C Coatings that will mesh well with the company's solid reputation.
He spends much of his free time outdoors, whether it is riding, camping or hunting. James and his wife welcomed the birth of their first child, a son, earlier in 2022.
U-C Coatings is a leading manufacturer and supplier of premium wood protection products. For more than 50 years their products have been used in a variety of industries, including hardwood and softwood logging and lumber production, wood products manufacturing, woodworking and wood decking markets.
U-C Coatings' products are used worldwide to protect, conserve and enhance forest resources. Their goal is to help their customers achieve more with less waste and provide the highest level of protection for their products.
To learn more, visit www.uccoatings.com.