Antigo, WI—Todd Breitenfeldt was recently promoted to vice president of Kretz Lumber Co., Inc., an employee-owned firm located here.
Kretz has a sawmill that manufactures 12 million board feet annually and a concentration yard that dries 14 million board feet annually. Species they handle include Aspen, Basswood, Red Oak, White Ash, Hard and Soft Maple, Birdseye Maple, Tiger Maple and Curly Maple.
Breitenfeldt has worked for Kretz since 1991, when he was 18. Prior to his recent promotion, he has held supervisory positions at Kretz, and was most recently the general manager. GM is a position he held for the past 11 years.
Now, "As an executive in the company, Todd will still oversee production operations. Todd will continue to oversee operations with an operations manager. Additionally, he will be hands-on in shaping the direction of the company in future equipment investments, employee relations and financial decision making," stated Troy Brown, company president.
Breitenfeldt was born and raised within one mile of Kretz Lumber Co., Inc.
He is a past member of the board of directors of the Wood Components Manufacturers Association. He is an avid hunter. He also has a deer farm in his hometown of Antigo, WI.
Kretz is a member of the Great Lakes Timber Professionals Association, American Hardwood Export Council, Hardwood Manufacturers Association, National Hardwood Lumber Association, Wood Component Manufacturers Association and Real American Hardwood.
To learn more, visit www.kretzlumber.com.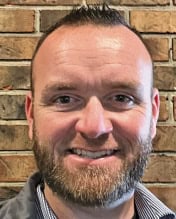 Logansport, IN—Evan Long was recently named the salesperson for Northern Indiana and the East Coast for Cole Hardwood Inc., headquartered here.
Cole Hardwood manufacturers kiln-dried lumber. Species include North American Ash, Beech, Cherry, Hackberry, Hickory, Hard and Soft Maple, Red and White Oak, Poplar, Sassafras and Walnut. Lumber is NHLA inspected, end-trimmed and coated and kiln-dried to strict tolerances of 6 to 8 percent moisture content. Lumber thickness extends up through 16/4.
Cole Hardwood has a kiln capacity of 1,300,000 board feet and keeps about 12 million board feet in inventory. The facility uses a Newman 382 planer and straight line rip. Its four trucks deliver within a 300-mile radius.
Long has worked less than a year for Cole Hardwood and in his present position for a month, at the time of this writing. He previously worked as a driver and operations manager for Weldstar and as a project manager/general manager for BGHI. His first job in the forest products industry was in 2005. He is a graduate of Pioneer Jr./Sr. High School in Royal Center, IN. In his free time, Long enjoys golfing and hunting.
To learn more, go to www.colehardwood.com.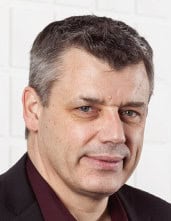 Wilsonville, OR—Collins, headquartered here, announced recently that Larry Broadfoot will become the Chief Operating Officer (COO) of the company.
Broadfoot joined Collins in 2015 as vice president of sales and marketing. Broadfoot's experience prior to joining Collins includes Tolko Industries, a family-owned Western Canada forest products manufacturer, where he held several management roles over the years as divisional controller, planer mill superintendent, sawmill superintendent, lumber superintendent, North American sales manager and general manager of lumber and plywood sales.
"I am pleased to announce this executive promotion," said Tom Insko, president and CEO. "Larry's broad industry experience and his values-based leadership will help position Collins for continued success. As COO, Larry will lead Collins' sales and marketing and manufacturing teams."
To learn more, go to www.collinsco.com.
Edgewood, IA—Kendrick Forest Products, headquartered here, recently installed some new equipment, according to Matt Yest, lumber sales manager.
Kendrick operates locations in Edgewood IA, Muscatine IA, and Vinton IA, producing green and kiln-dried lumber, logs, cants, ties and mulch. The sawmills in Edgewood and Muscatine manufacture 17 million board feet annually, and dry kilns in Edgewood and Vinton produce 6,500,000 board feet annually.
"Recently, we installed a 17,000-board foot capacity SII Dry Kilns' stainless steel track steamer at our Vinton facility," Yest stated. "SII manufactured the new track loaded steamer at its plant in Lexington, NC and shipped it as a completed unit. Upon arrival, the steamer was unloaded and set in place with a crane and only required the steam and electrical connections to become operational.
"This steamer has improved the quality of the Walnut steaming out of the Vinton facility and has increased our Walnut production," Yest said. Kendrick also has the same steamer design at its Edgewood, IA facility.
"We recently installed tie/cant stackers at our Edgewood and Muscatine facilities," Yest commented. "These were purchased from Mill Innovations & Design. With these machines our employees no longer need to physically pile our cant and tie products. This has improved safety, improved the quality of the packaging of these products and has helped increase production.
"Kendrick Forest Products is continuously looking for ways to improve our processes and the quality of our products," Yest noted. "These additions have helped in both areas."
To learn more, go to www.kfpiowa.com or www.siidrykilns.com.
The new 2023 National Hardwood Lumber Association Rules Book is fresh off the press. All active member categories have been mailed a Rules Book. Should your company need additional copies, visit the NHLA online store, which can be found at www.nhla.com.