Mercersburg, Pennsylvania—Stoltzfus Forest Products of Peach Bottom, Pennsylvania is adding equipment to support its drying operations. This new equipment is being supplied by Mellott Manufacturing Co., Inc., a company based here. A number of stages of this installation are complete and in working order.
The Stoltzfus family has been doing business with Mellott Manufacturing since 2004. When Stoltzfus built their new sawmill, which began operating in 2016, Mellott supplied all material handling equipment for logs and lumber as well as several key machine centers.
The newly installed equipment consists of a Mellott 7-chain unscrambler system with an accumulation deck feeding a Gillingham-Best stacker that is set up for 4-foot and 7-foot-wide packages. Stoltzfus Forest Products currently has projects scheduled for a tilt hoist system, stick stacker system and grading chain.
Mellott Manufacturing produces rugged and reliable log and lumber handling equipment, the company stated. Their products are manufactured in Mercersburg, Pennsylvania.
Mellott Manufacturing has the capability to design and/or fabricate a wide variety of special conveyors and machines for the sawmill, pallet and woodworking industry.
To learn more, go to www.mellottmfg.com.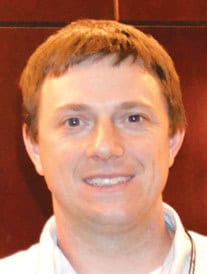 Pewamo, Michigan—Devereaux Sawmill Inc., located here, has constructed three new KDS Windsor batch kilns with completion taking place recently.
Devereaux recently loaded the kilns for drying. Each kiln has a 60,000-board-foot capacity, adding 180,000 board feet to make their kiln capacity reach 1,180,000 board feet.
"The addition of these three kilns will allow additional drying along with added flexibility in the products that we dry," stated Rob Paradise, a salesman for Devereaux.
Devereaux Sawmill, Inc. is one of the largest manufacturers and distributors of quality Michigan hardwoods. Their base of customers extends through the U.S., Canada, Europe, Asia, Oceania and the Middle East and includes buyers from industries such as flooring, cabinets, furniture, millwork and more. Their mainstay and largest volume of production has been with White Hard Maple, but they also process Red and White Oak, Hickory, Soft Maple, Walnut, Cherry and other species.
To learn more, visit www.devereauxsawmill.com.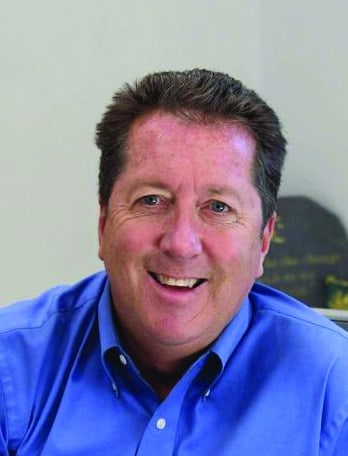 Casco, Maine—Two of New England's top performing Eastern White Pine manufacturing facilities are stronger together as Hancock Lumber Co., headquartered here, recently acquired Madison Lumber Mill, according to a company press release. Hancock Lumber's Eastern White Pine operations expanded to four mills with its first sawmill acquisition in over 20 years.
While Hancock Lumber purchased Madison Lumber Mill, the Madison, New Hampshire-based location will continue to operate under the Madison Lumber Mill name. A synergistic opportunity for both companies, the plan is to keep Madison Lumber's employees, manufacturing systems, customer relations, and products produced unchanged, according to the press release.
"The addition of Madison Lumber is filled with synergy for both companies. The current owners, Kim Moore and Jim Smith, have built an exceptional company. When you find caring owners that are looking for an exit strategy that can preserve and perpetuate their love for their business, employees, industry, and customers – well, it's a win-win," said Hancock Lumber CEO Kevin Hancock. "Hancock and Madison combine to offer a dynamic set of capabilities within the Eastern White Pine industry for log suppliers, customers, and employees."
Located an hour west of Hancock Lumber's headquarters in Casco, Maine, Madison Lumber Mill is estimated to be the sixth largest manufacturer of Eastern White Pine.
Meanwhile, Hancock recently announced that the company has been named a Best Place to Work in Maine for the ninth consecutive year, reinforcing they're delivering on their mission to enhance the lives of the people who work at the organization. "This is such exciting news—number nine is just as rewarding, if not more so, than number one," Hancock commented.
Visit www.HancockLumber.com to learn more.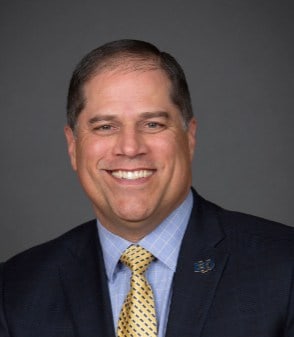 Wilsonville, Oregon—Collins, based here, announced recently that Tom Insko will become the President and CEO of the company to succeed President and CEO, Eric Schooler. An experienced business leader, Insko was set to assume responsibilities on October 1, 2022. He served as the President of Eastern Oregon University, a position he has held since 2015.
Insko has 27 years of successful leadership experience and brings to Collins an extensive background in the wood products industry. He was with Boise Cascade for 20 years holding positions as plant manager, production manager, senior financing manager, region manager, and area manager. At the time of his departure from Boise, Insko was responsible for nine manufacturing facilities with more than 1,100 employees. His manufacturing experience spans plywood, composite panels, lumber, and laminated beams. He has also worked extensively in forest policy and management, log and fiber procurement, sales, and finance. Insko is currently a commissioner on the Oregon Business Development Commission and previously served two terms on the Oregon Board of Forestry.
"Tom lives by ethics and values that are well aligned with those of our company and family," stated Cherida Collins Smith, Board Chair. "He has a vast amount of experience dealing with the complexities in our business as well as demonstrated success in meeting challenges inherent in our industry and in these times, that we were looking for to succeed the leadership Eric Schooler has undertaken in the last 21 years. We are confident Tom is an excellent choice to lead our company forward."
Insko holds bachelor's degrees in Mathematics and Business Economics from Eastern Oregon University and an MBA from the College of William & Mary.
To learn more, go to www.collinsco.com.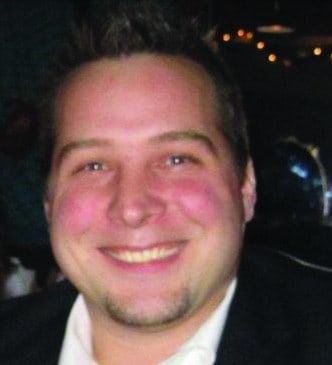 Langley, British Columbia—The San Group, with its head office here, recently welcomed Jim Brindle to its team as the White Wood Sales Manager. His broad skillset and sales experience will complement San Group's global marketing strategy, the company stated.
Brindle is a highly respected industry veteran who brings a wealth of experience and an entrepreneurial mindset that will complement San Group's sales division, according to San Group. Brindle has honed his experience over the past 28 years working in a variety of forestry and sales-related roles, starting his career in sawmilling, working his way up from a green chain operator, lumber grader and head sawyer to a mill manager. Brindle's extensive sawmilling experience has supported his transition into lumber sales; for the past 15 years, Brindle has specialized in an array of lumber, reman and value-added product sales of all coastal hardwood and softwoods including Hemlock, Douglas Fir and Western Red Cedar.
Brindle's widespread lumber knowledge and unprecedented sales record have helped him ascend to the top of the industry, said John Langstroth, San Group's Senior Vice President. "The global footprint of consumers continues to grow and companies leaning into a more robust and diversified sales strategy are the ones driving growth," he added. "Jim's extensive expertise from sawmilling to lumber sales complements our mill-direct marketing model. Coupled with his high acumen and customer-centered sales approach, he will help our White Wood division cement itself as a leader in the market. We are excited to welcome Jim to the San family."
San Group Inc. is a vertically integrated forest products company, operating in the coastal region of British Columbia.
To learn more, visit www.sangroupinc.com.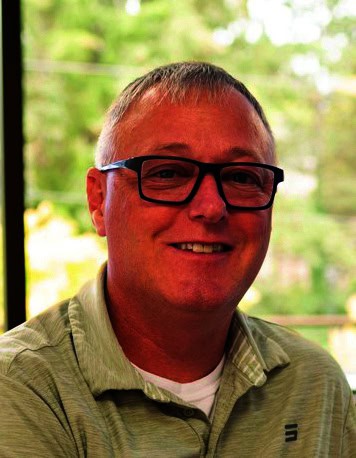 Springfield, Oregon—The Timber Products Board and the Gonyea family recently announced that Jeff Gregory was selected to be the Chief Financial Officer (CFO). "I am looking forward to working with Jeff as our CFO, and I am confident he will do a tremendous job for us," said Mark Avery, CEO.
"Gregory started with Timber Products in March of 2018 as our company controller and has excelled in that position", a company spokesperson said. Prior to working for Timber Products, Gregory held controller and finance positions with GreenWood Resources, Nautilus and Schnitzer Steel. Early in his career, Gregory was with KPMG where he worked as an audit manager. Gregory graduated from Oregon State University with a Bachelor of Science degree in accounting and recently obtained his MBA from Washington State University. Gregory is also a certified public accountant in the state of Oregon.
Founded in 1918, Timber Products Co. produces a wide range of diversified wood products. Best known for its hardwood plywood, the company is committed to environmental sustainability and offers an integrated approach to manufacturing with eight manufacturing facilities, an international division, and a nationwide transportation and logistics division. Learn more at: www.timberproducts.com.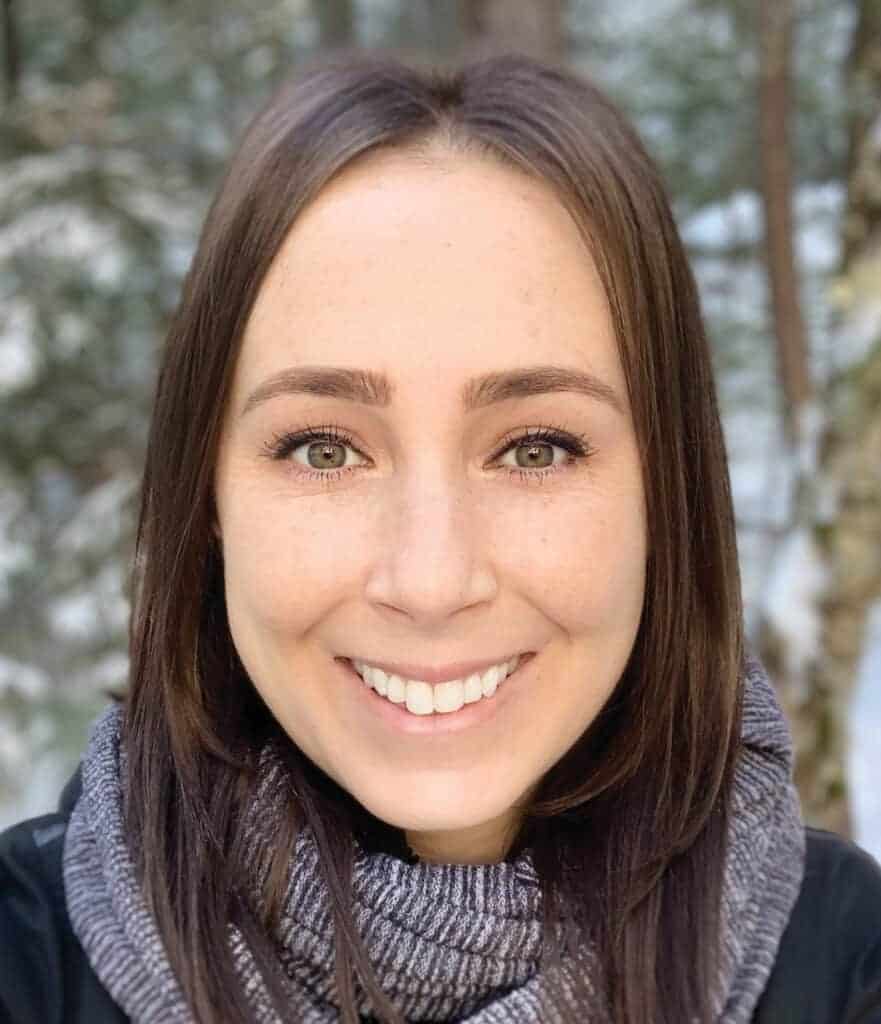 Eau Claire, Wisconsin—McDonough Manufacturing Company, headquartered here, recently welcomed Monica McKendy to the executive team as Director of Business Excellence. A Registered Professional Forester with the Province of New Brunswick, McKendy received her undergraduate and graduate degrees in forestry from the University of New Brunswick. After working during her studies in both the private and public forestry sector, McKendy joined the energy industry in vegetation management and embarked on her Lean Six Sigma certification. McKendy's expertise lies in facilitating process improvement projects full-time as a Master Black Belt and she enjoys supporting teams in improving their day-to-day operations.
In her spare time, McKendy enjoys spending time at her camp with her two sons, husband, and two wire-haired pointing Griffons, fishing, hunting, boating and hiking.
McDonough Manufacturing Company is a family-owned and operated manufacturer of custom sawmill machinery. McDonough buys steel and all parts, fabricates, CNC and manual machines, assembles, tests, and paints all their machinery. McDonough has had its head office in the Chippewa Valley of Wisconsin since 1888 and has recently expanded its operations internationally with a manufacturing facility in Mactaquac, New Brunswick, Canada that opened in October of 2017.
To learn more, visit www.mcdonough-mfg.com.
Weymouth, Massachusetts—Ally Global Logistics (AGL), headquartered here, has recently opened up an import division to assist their long-term clients. AGL was founded in 2013, by Stephen A. and Stephen J. Zambo. The family-owned international freight forwarder has grown its portfolio of services over the last two years with import services being another addition. They have a strategic network of agents in over 75 countries, with access to local companies all over the world. In addition to building out the strategic network, AGL can clear customs, obtain import permits, and continuous bonds among other services. AGL has used their export program as a way to drive down rates through their new import division. Anytime an import is received, cleared and delivered they then re-route the empty container for an export client of theirs, thus increasing capacity and being a better partner for trucking companies.
Also, Ally Global Logistics recently opened its first reload facility in Blakeslee, Pennsylvania. It is a 52,000 square foot warehouse with two docks and drive-through capability. The facility is strategically located 1.25 hours west of the port of New York/New Jersey. Ally can handle lumber transloading, inventory management and load consolidation. AGL can handle up to 180 container loads per month through the facility.
To learn more, go to www.allygloballogistics.com.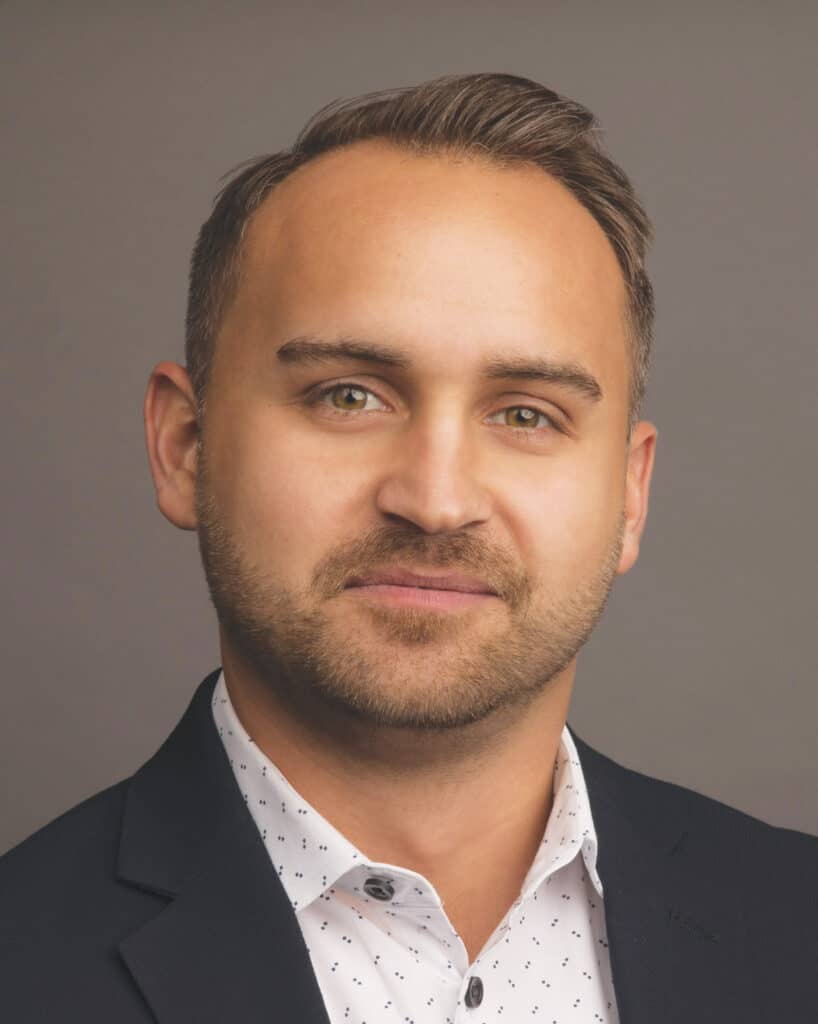 Woodland, Washington—USNR, headquartered here, recently announced the order of a complete sawmilling system to the Chilean company Foraction Chile. This highly advanced production line is designed to process Radiata Pine and will be installed at a greenfield site in the Los Rios region about 800 kilometers south of Santiago.
The scope of the contract is a complete sawmill – from the debarker/log sorter optimizer, through the log breakdown equipment, finishing with the trim/sort/stack line. This project marks one of USNR's most comprehensive undertakings outside of North America and Europe.
The saw line will be a European-style Merry-Go-Round line that has proven to be very successful in Chile throughout the years. The primary sawing machines will be Sawmaster 1600 band saws arranged in a quad configuration. In this iteration of USNR's ever-evolving Merry-Go-Round concept, there will be an additional chipper canter and a Circular Saw 700 gang saw. This arrangement makes it possible for certain log sizes to pass straight through the saw line, thus maximizing the productivity on all sawing patterns.
A complete, 45-bin green sorting and stacking line completes USNR's portion of the project. Main components in the sorting line include a Revolver Lug Loader, Multi-Track Fence, and a Multi-Saw Trimmer. The stacker line features a catching lug tier-forming table in front of USNR's Low-Profile Stacker with an overhead tier management system to ensure maximum productivity.
In addition to the equipment supplied by USNR, USNR's partner in Chile, Solecia, will be responsible for supplying the log sorting line, log infeed equipment, and residual handling equipment for this project.
USNR along with its partner Solecia has a long history in Chile, with many installations and devoted customers. This order reinforces USNR's strong position in the Chilean market and USNR's position as the leading supplier of Radiata Pine processing technology, according to a company press release.
To learn more, go to www.usnr.com.
Washington, DC—The Office of the U.S. Trade Representative is requesting comments for their four-year review of the Section 301 tariffs on Chinese imports—including the 25 percent tariffs on hardwood plywood and engineered wood flooring, according to the Decorative Hardwoods Association. Coalitions representing some of DHA's members will be commenting in support of extending these tariffs to address unfair trade practices by China. To be assured of consideration, submit written comments on the public docket by January 17, 2023, at 11:59 p.m. EST. You must submit all comments through the online portal: www.comments.USTR.gov. For questions about this notice, contact Associate General Counsels Philip Butler or Megan Grimball at (202) 395– 5725. n