Boise, Idaho—Boise Cascade Company ("Boise Cascade," the "Company"), headquartered here, announced recently that it has reached an agreement to acquire Coastal Plywood Company ("Coastal"), including its two manufacturing locations, from Coastal Forest Resources Company for $512 million, subject to certain closing adjustments. The Company currently plans to fund the transaction and closing-related expenses from its existing cash balances.
Coastal is a provider of quality plywood, lumber, and treated wood products throughout the eastern U.S. The purchase agreement includes its locations in Havana, Florida, and Chapman, Alabama, which employ approximately 750 people.
"This acquisition incrementally expands our veneer capacity in support of our customers," said Nate Jorgensen, CEO, Boise Cascade. "Near term, it provides us the ability to optimize our existing engineered wood products (EWP) asset base. Longer term, we are excited to fully integrate this strategic venture and we intend to invest $50 million into our Southeast operations over a three-year period to further our EWP production capacity."
Travis Bryant, CEO of Coastal Forest Resources Company, stated, "Coastal has a long history of manufacturing quality products and a strong reputation in the markets we serve. This transaction represents an opportunity for our talented and dedicated employees to join a dynamic organization, offering them a secure future with great opportunities ahead."
"These are well-invested and managed plants that fit nicely into our existing footprint of integrated facilities in the Southeast," said Mike Brown, executive vice president, Boise Cascade. "We look forward to welcoming the Coastal team to Boise Cascade."
The scope of this transaction does not include Coastal's parent company or timberlands assets. Closing of the acquisition is expected in the third quarter of 2022, subject to customary closing conditions, including receipt of antitrust approval under the Hart-Scott-Rodino Act of 1976, as amended.
Boise Cascade was advised by Perkins Coie LLP, as outside legal counsel, and Coastal was advised by Harris Williams, as financial advisor, and Hunton Andrews Kurth LLP, as outside legal counsel, in the transaction.
About Boise Cascade
Boise Cascade is one of the largest producers of engineered wood products and plywood in North America and a leading U.S. wholesale distributor of building products.
For more information, visit Boise Cascade's website at www.bc.com.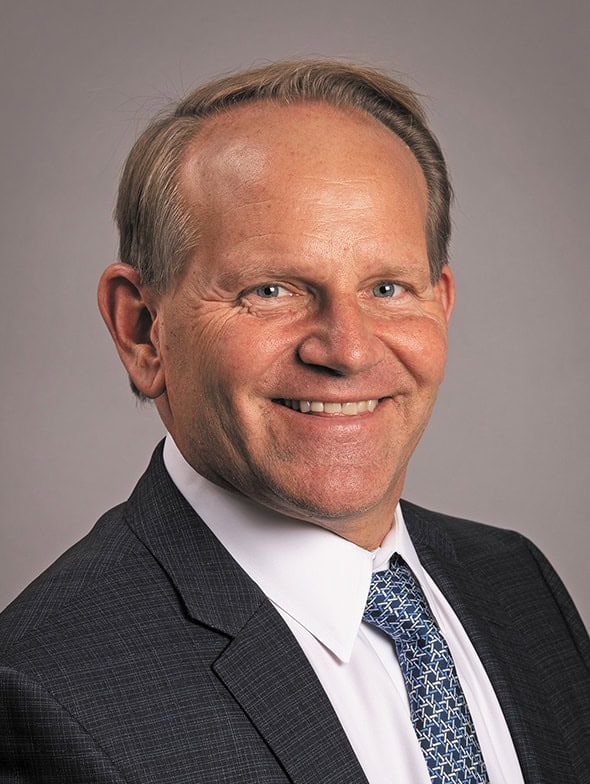 Spokane, Washington—PotlatchDeltic Corporation ("PotlatchDeltic"), headquartered here, and CatchMark Timber Trust, Inc. ("CatchMark") recently announced that they have entered into a definitive agreement to combine in an all-stock transaction. The acquisition by PotlatchDeltic will strengthen and diversify a leading integrated timber REIT and continue to enhance shareholder value.
Based on the closing stock prices of PotlatchDeltic and CatchMark recently, the combined company is expected to have a pro forma market capitalization over $4 billion and total enterprise value of more than $5 billion, including $557 million in net debt.
Eric J. Cremers, president and chief executive officer of PotlatchDeltic, said, "We are excited about growing shareholder value by combining PotlatchDeltic and CatchMark. With CatchMark, we gain significant scale in three states and diversify our timberland holdings into some of the strongest markets in the U.S. South. In addition, the location of CatchMark's land near large population centers provides attractive rural real estate sales opportunities. PotlatchDeltic will retain a strong balance sheet and liquidity after the merger is completed, providing a platform for continued growth. We also remain committed to responsible environmental, social, and governance strategies."
Brian M. Davis, president and chief executive officer of CatchMark, said, "This partnership with PotlatchDeltic unlocks value for our stockholders and positions us well for sustainable success over the long term. By joining together our high-quality assets and our dedicated and talented employees, we will greatly enhance the potential of PotlatchDeltic. We look forward to working together as we integrate our two companies and capitalize on the robust opportunities for growth and success."
To learn more, go to www.potlatchdeltic.com.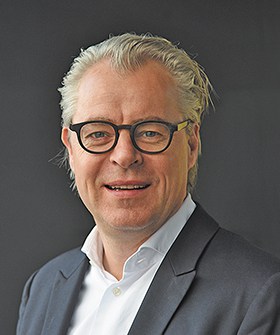 Somerset, Kentucky—Switzerland-based Bauwerk Group has announced the acquisition of Somerset Hardwood Flooring, a vertically integrated forest products company, based here.
With the acquisition, Bauwerk Group strengthens its global profile and gains a stronger foothold in the growing North American flooring markets. The transaction is characterized by the strongly complementary nature of the two companies. Somerset Hardwood Flooring has an established brand and market position in the U.S. with a strong presence in the relevant sales channels. Known for its solid hardwood flooring, Somerset Hardwood Flooring will be able to benefit from Bauwerk Group's expertise in multilayer engineered hardwood flooring. The companies will also benefit from a joint specialization on hardwood flooring, their shared DNA in production and a mutual focus on quality products. The combined company is establishing itself as the global market leader in quality hardwood flooring with a geographically well diversified turnover of over $400M at a production volume of over 120 million square feet, according to a company press release.
"With Somerset Hardwood Flooring, we have found the ideal partner for Bauwerk Group's U.S. expansion. All the requirements we have set for an acquisition, such as good market positioning, own production and a fit in terms of values and people, apply to Somerset Hardwood Flooring," stated Patrick Hardy, CEO and president of Bauwerk Group. "We are pleased to be able to continue the success story of Somerset Hardwood Flooring and the legacy of founder Steve Merrick."
"Both parties bring key successful attributes to the table. When combined, this will only strengthen the next steps for both companies," stated Somerset's owner Steve Merrick of the transaction. "Under the leadership of the Bauwerk Group, Somerset Hardwood Flooring will be able to further expand its strengths and position itself for even more growth in the future."
The Somerset Hardwood Flooring brand will remain and complement the other brands in the Bauwerk Group portfolio.
To learn more, visit www.bauwerk-group.com.

St. George, South Carolina—BID Group, a North American leader in sawmill equipment automation, manufacturing, installation, and life cycle service, with its head office in Prince George, British Columbia, recently announced the expansion and automation of its St. George, South Carolina operations. The $10.6 million strategic capital investment is targeted at increasing capacity through both productivity gains and facility expansion.
Productivity gains will be achieved through the installation of automated solutions. The investment also includes the expansion of BID's manufacturing footprint with the acquisition of the adjacent Dover Hydraulics South facility, a transaction that has been completed.
The addition of the existing 10,500 square foot Dover building will allow for an accelerated timeline to full operational capability. The new space will be dedicated to the production of BLADE, the recently introduced cutting solutions products and services in BID's catalogue. Manufacturing of BLADE in St. George will allow high-quality products, service, and support to the company's Southern customer base. The expansion will create over 20 jobs requiring skilled machinists, welders and drafters.
To learn more, www.bidgroup.ca.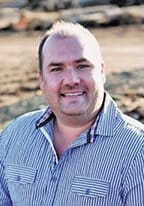 Tillsonburg, Ontario—Townsend Lumber, located here, has announced that it is now offering Radio Frequency Kiln Dried Timbers. Mike Penner, president at Townsend, has recently installed a new RF Kiln on site.
RF dried timbers are dried uniformly from the inside out. A wet external surface is maintained until the end of the drying process, resulting in less defects such as shrinking, checks and warping. The addition of the new RF Kiln makes Townsend a 'one stop' shop for timber supply, reducing freight and other additional costs, according to a company spokesperson. Their RF Kiln provides a quick drying time, and less energy is used, passing on savings to the customer.
Offered are thicknesses up to 16 inches and lengths up to 26 feet. Species available are Red and White Oak as well as softwoods.
To learn more go to www.townsendlumber.com/industrial-lumber or call to inquire.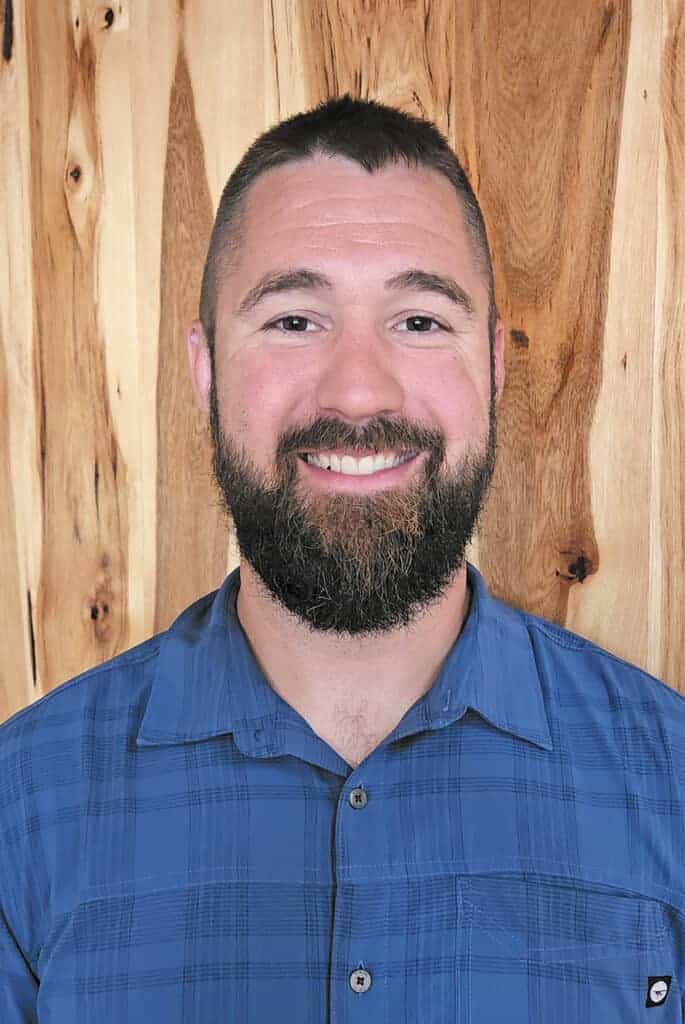 Peach Bottom, Pennsylvania—Phillip Smith is the new kiln-dried lumber sales manager for Stoltzfus Forest Products, located here. He began this job, his first one with the company, in February of 2022. In 2021, he purchased standing timber and carried out logging. Before that, he worked as a supervisor for Amtrak.
Stoltzfus handles green and kiln-dried lumber in Red and White Oak, Poplar, Walnut, Hickory, Soft Maple and Cherry.
Smith graduated from Penn Manor High School in Lancaster, PA and from Penn State University in State College, PA with a bachelor's degree in agricultural sciences and a minor in animal science.
In his free time, he enjoys spending time with his family, hunting, fishing, hiking and homesteading.
To learn more, go to www.stoltzfusforestproducts.com.

Corvallis, Oregon / Vancouver, British Columbia—Lucidyne Technologies, Inc., a North American leader in automated lumber scanning and optimization, recently announced its brand integration with MiCROTEC, global technology partner for the sawmilling and wood processing industry, has been completed. Lucidyne will work under the common corporate brand of MiCROTEC to build world-leading wood scanning solutions for customers in North America, Australia and New Zealand.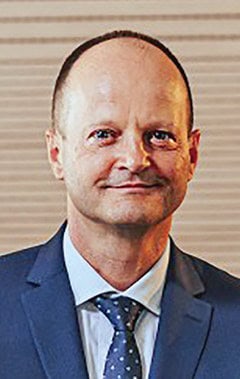 "The integration of our groundbreaking patented technology and expert team into the MiCROTEC ecosystem brings scale, service and innovation within North America that wasn't possible before," said Mark Hiatt, Managing Director of Lucidyne. "Our companies share a parallel history and vision that make this a perfect evolution for us — and those we serve. Now, unified as MiCROTEC, we can offer a long-term, strengthened foundation, as well as access to an expanded product portfolio and network of support that will take our customers' businesses to the next level."
Lucidyne, known for its industry innovation, customer relationships and unparalleled support since 1985, will merge its patented software platform, which uses deep learning artificial intelligence techniques to grade lumber, into MiCROTEC's family of scanning solutions. The integration brings the best of the companies' technologies together for creating new, co-developed products, strengthening MiCROTEC's offerings as well as its focus on delivering exceptional service, according to a company press release.
"By seamlessly integrating Lucidyne's cutting-edge technology into our portfolio and offering customers additional MiCROTEC solutions for board and log scanning, we're transforming wood processing across North America, with a new sense of purpose," explained Frank Jöst, CEO of MiCROTEC. "With this integration, we've solidified our position as the largest scanning company in the world; with that comes the continued responsibility to evolve with our industry and stay on the forefront. We're growing along with our customers' needs and expectations through a commitment to innovation, partnership and business for generations to come."
The new MiCROTEC Corvallis office, working out of the former Lucidyne location, will join forces with the existing MiCROTEC Vancouver office to become one powerhouse team serving the entire North American market, as well as Australia and New Zealand. Together, they will offer customers the advantage of strong regional support combined with access to the international company's complete product portfolio. MiCROTEC's headquarters remain in Bressanone, Italy, with additional branches in Finland, Sweden and Germany that serve the broader global market.
To learn more, go to www.microtec.eu.