Lewis Lumber And Milling Expands Into Pennsylvania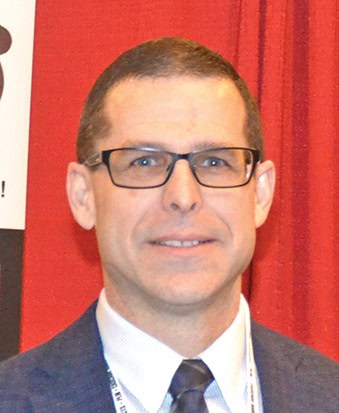 Pennsylvania Gov. Tom Wolf announced recently that Lewis Lumber and Milling, Inc., headquartered in Dickson, TN, a producer of unfinished Hardwood wide plank flooring, cabinet mouldings and components, is opening its first manufacturing operation in Pennsylvania and will create 100 new jobs in Clarion County.
"I am very pleased that Lewis Lumber has selected Pennsylvania as the home of their second facility," said Gov. Wolf. "Our prime northeast location will allow the company to distribute their product easily, and our dedicated and skilled workforce will provide them with top-notch employees. This is a great move for the company and for the commonwealth."
Lewis Lumber and Milling has acquired a facility formerly used by Sealy mattress, located at 16289 Rt. 322 in Clarion. The company's investment in this project will include building renovations, new construction, machinery and equipment.
Lewis Lumber and Milling uses solid U.S. Hardwoods in its manufacturing, which is carried out only in the U.S.
"Pennsylvania's Hardwoods and forestry industry is known for its quality and sustainability, which made selecting Clarion County as the home of our new manufacturing facility an easy choice," said Tom Edwards, chief operating officer of Lewis Lumber. "Pennsylvania also provides a completely different species mix and population of trees – Northern Red Oak, White Oak and White Hard Maple – that we need for our product lines. We look forward to a successful future in the commonwealth."
Founded in 2011 in Tennessee, Lewis Lumber is a family-owned business with three generations of lumber business experience.
To learn more, go to www.lewislumbermilling.com.
Vision Woodworking Acquires Monarch Wood Products
Vision Woodworking, Inc., located in Fridley, MN, recently announced the acquisition of longtime partner Monarch Wood Products located in St. Paul, MN.
Vision Woodworking, Inc. has been in business since 1994 serving the Store Fixture industry with a focus on High End Luxury Retail, Mid-Market Casework, Architectural Millwork and Commercial Environments. Monarch Wood Products has been producing Store and Commercial Fixtures for the past 28 years.
Vision Woodworking uses solid U.S. Hardwoods in its production and manufactures only in the U.S. Species include Red and White Oak, Birch and Walnut.
Customers will continue to have the benefit of excellent project management, streamlined manufactured processes for engineered products as well as superior quality with design build capabilities, the company stated. Roger Ohmann will continue to manage the transferred client accounts from Monarch Wood Products. Employment offers have been extended to all Monarch Wood Products employees and several employees have accepted as the business transaction takes place. The St. Paul location has permanently closed, and all business will transfer to Vision Woodworking, Inc's manufacturing campus in Fridley.
To learn more, go to www.visionwoodworking.com.
NAHB: Affordable Homes Are Hard To Find
NAHB's latest Housing Trends Report revealed that the majority (67 percent) of buyers who were actively house hunting in the first quarter of 2022 have spent at least three months searching for a home without success. And the most common reason these long-term searchers cite for not having bought is their inability to find an affordable home (48 percent).
Other top reasons include their inability to find a desirable neighborhood (34 percent), followed by the inability to find a home with desirable features (31 percent), and being outbid by other buyers (29 percent).
When asked what they are most likely to do next if still unable to find a home in the next few months, most (52 percent) active buyers searching for at least three months said they will continue looking for the "right" home in the same location.
However, the share of buyers who plan to give up their home search until next year or later is showing a clear upward trend, rising from 20 percent in the second quarter of 2021 to 25 percent in the first quarter of 2022.
For more information, go to www.nahb.org.
City Near Toronto Fights To Save Its Trees From Caterpillars
Mississauga's aerial spray program recently began an effort to save the city's tree canopy, according to The Working Forest.
The spray is meant to control caterpillars that feed off a variety of trees before eventually turning into moths that then begin the cycle again.
Low flying helicopters were scheduled to be out in the early hours recently with the program continuing at various intervals for about a month.
Mississauga has deemed the program necessary as the insect (formerly called the gypsy moth caterpillar but now known as the spongy moth or the LDD moth) feeds off leaves which can lead to the killing of trees at an alarming rate. The spraying is done with the hope that it will kill larvae and caterpillars before they turn into moths.
The aerial spray program is expected to protect Hardwood trees like Maple, Oak, Elm, Ash, Poplar, Willow and Birch.
To learn more, go to www.workingforest.com.