Somerset, KY—"Merrick Hardwoods is a highly integrated company from forest to finished product," said President Steve Merrick. "Our operations include timber, lumber manufacturing, drying, milling, producing hardwood flooring and heating and grilling pellets. We maintain control over the entire process. This is an important reason why we are able to consistently produce quality products that we can be proud of, and our customers can be confident in!"
The company dries about three million board feet of lumber monthly for resale and its flooring manufacturing plant. Discerning buyers for their high-grade lumber include manufacturers of furniture, flooring, cabinet manufacturing, millwork, moulding plants and distribution yards. The company's two sawmills cut over a million feet a month of green lumber.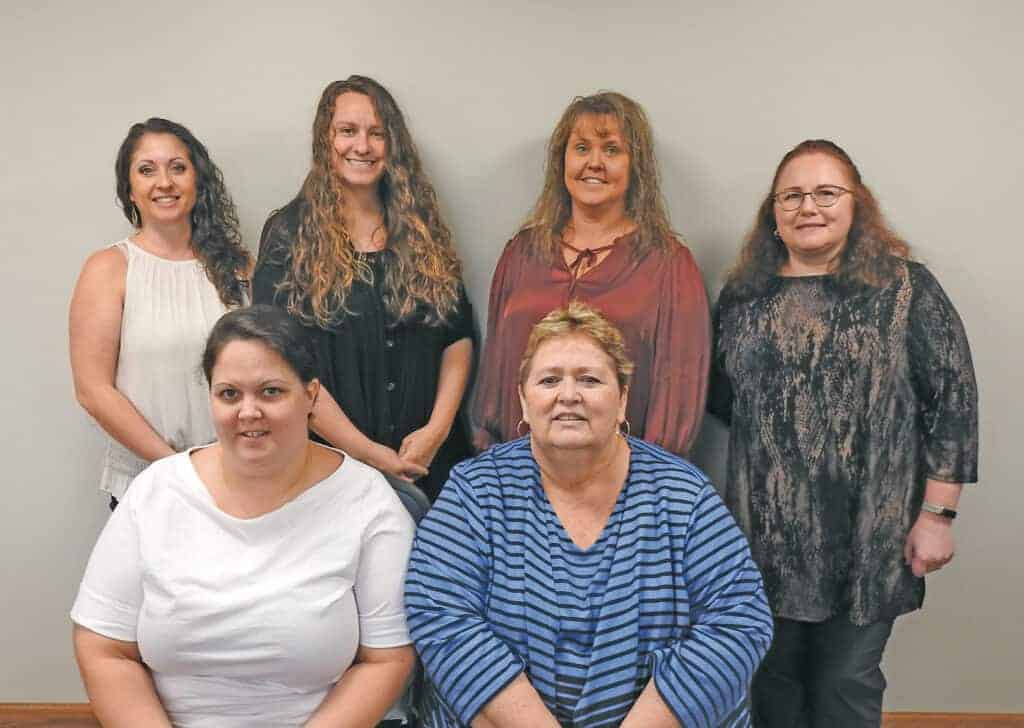 The species include Red and White Oak, Ash, Hard and Soft Maple, Cherry, Poplar, Hickory, Aromatic Cedar and Basswood. Only a small amount of the lumber consumed in the flooring plant comes from their own sawmills; most is procured from other sawmills in Kentucky and neighboring states.
Merrick Hardwoods, formerly Somerset Wood Products, recently changed its name due to the sale of part of its operation. However, the company's logo still includes a horse, a nod to their home state's renowned horse racing capital!
The company encompasses a number of enterprises. Included are two sawmills, a lumber concentration yard, a flooring company and a biofuel pellet division. The company carries out its production in two shifts daily.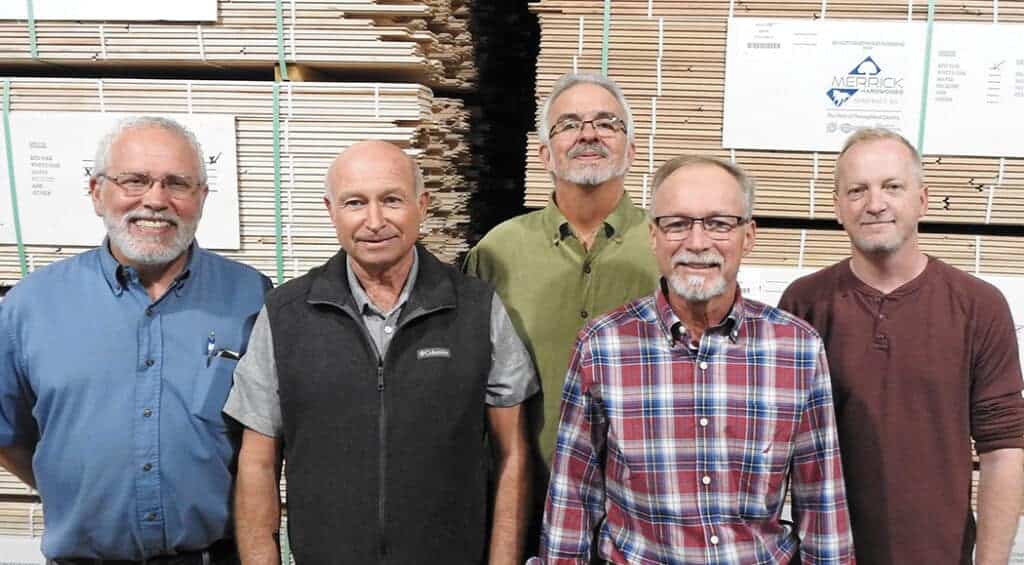 Steve Merrick stated, "Without our team of employees, we don't have anything. We have been really blessed with good people, and that's where you grow a company. Our employees, who show up for work every day, day-in and day-out, make the quality products that Merrick Hardwoods is known for. Making all of our different companies work well and work together are the 300 employees of Merrick Hardwoods, who are our biggest asset."
Besides Steve Merrick, other key employees include Diana Gurley, flooring sales manager; George Crawford, vice president of lumber; Troy Jamieson, lumber sales manager; Dennis Reynolds, CFO; and Cameron Merrick, director of operations.
Employees have built relationships with customers and vendors. Jamieson has done this in marketing lumber domestically and internationally, Gurley has done this in selling flooring and Crawford, who is in charge of lumber procurement, has established ties with sawmills not far from Somerset.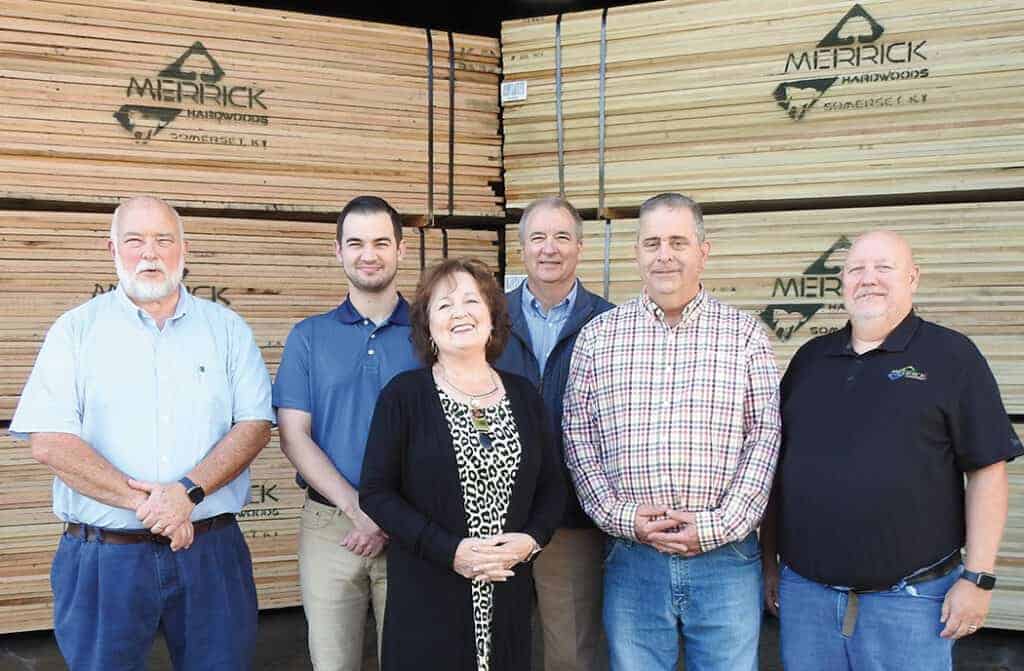 Crawford remarked, "We have developed long-term relationships with the mills we buy from. Kentucky is full of family-owned, medium-sized sawmills that don't do a lot of specialties, so we get the whole run of the products produced. When our mill partners bring their lumber to us, we get their trucks unloaded quickly so they can get back to the mill. Most of the 40-to-50 mills that we buy from are within a 100-to-150-mile radius and they are our bread and butter due to freight costs today. The mills we work with know we pay promptly!"
"We've got a forestry staff that manages our timber, and we put together 100-year plans on all of our timber stands," Steve Merrick said. "We've done a really good job managing it and we are in a really good area, the Appalachian region."
Cameron Merrick added: "We own and manage 8,000 acres of our own timber, and we harvest many other landowners' timber that we buy on a contract basis. That is the start of the process. We have the primary breakdown processes in place to produce the lumber for both the domestic and export markets. Then, all the waste that we produce in our secondary manufacturing processes, we take that to our pellet mill. Right now, we are producing about 50,000 tons of pellets per year, and we will increase our capacity this next year to 100,000 tons of pellets. So, that is how much waste that we are making into a product that we sell for people to heat their homes and grill different foods at home."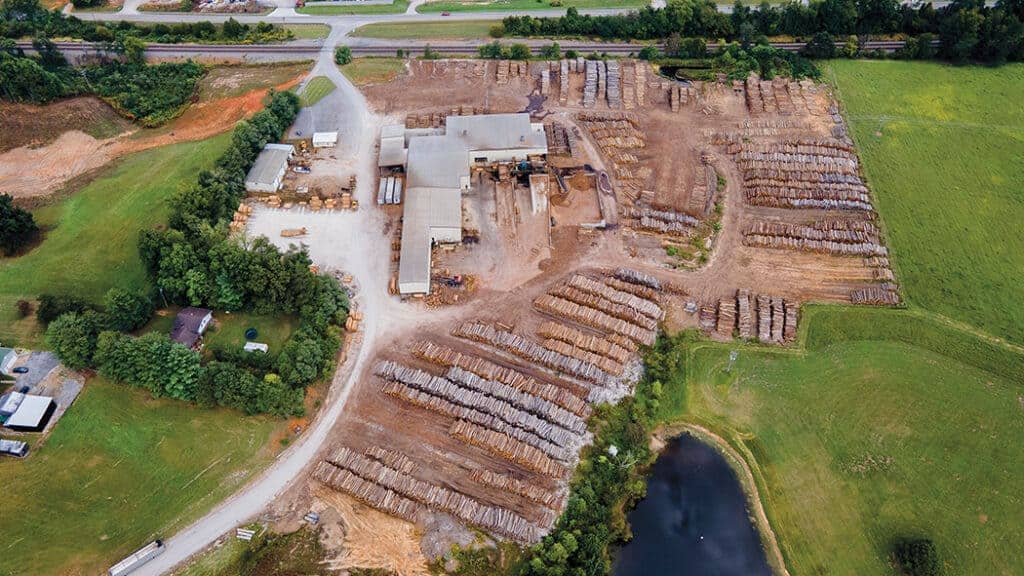 "As a company," Steve Merrick noted, "we have always tried to operate with character, honesty and integrity. We have always tried to deliver to the customer a good product whether it be flooring or lumber. Obviously, the good Lord blessed us to be in an area, in the Appalachian region, where we've got good raw materials to work with first and foremost.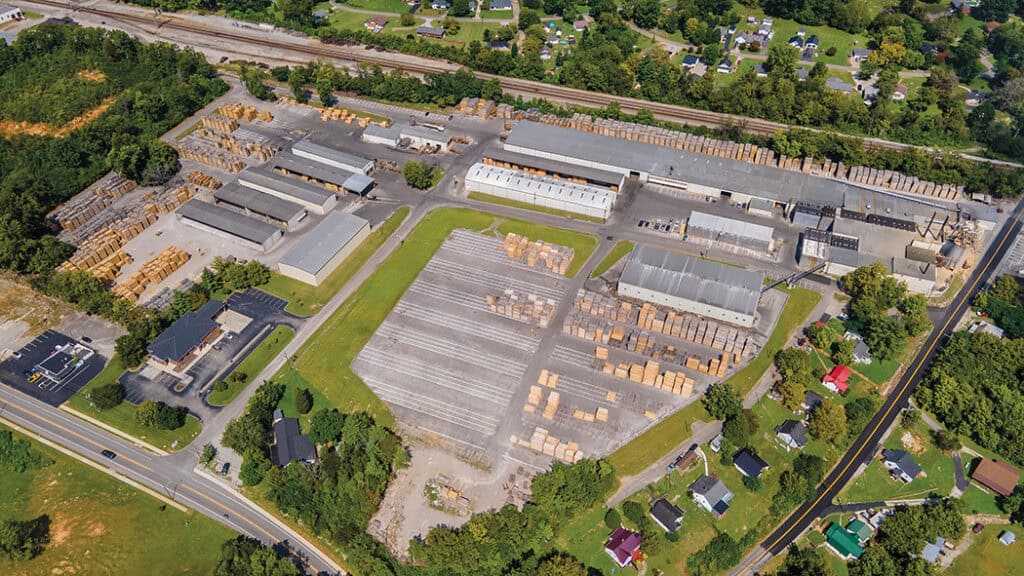 "We have a great staff of people in all our companies that help get a good product out, so I want to thank them and make them a part of our success story," Steve Merrick stated. "The products we produce with quality Appalachian raw materials have enabled us to have the repeat business from our valued customers."
Steve Merrick started this firm as a lumber company in 1978 when he was a senior in high school. He considers himself a second-generation lumberman. "I am in this business because of my father," he said. His father started and built a furniture manufacturing business in the 1960's and 70's.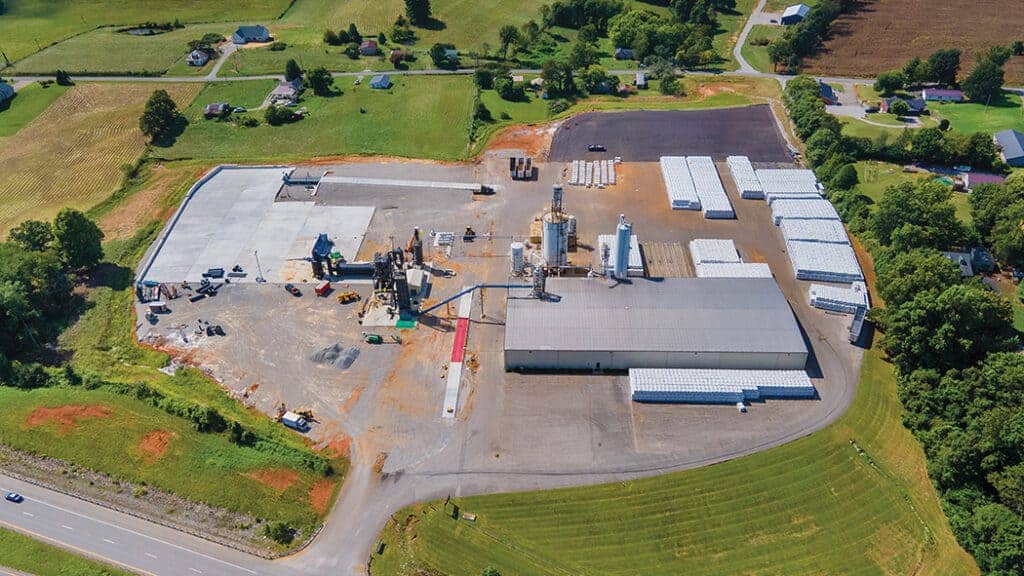 Now, Steve Merrick's son Cameron Merrick is working as a leader for the company, as a third-generation lumberman. "We are working on a couple of automation projects that will help us be more efficient at the flooring mill," Cameron Merrick observed. "We are also working on an expansion at our pellet mill that's in two phases. Phase I is just about online. Phase II will come online in late spring or early summer of 2023. When that is in place it will double our overall capacity there."
Merrick Hardwood has the capability to produce surfaced lumber as well as straight line ripping. Their lumber can be shipped as full or multiple species, in a container, van or on a flatbed. The company exports its lumber to 15 to 20 countries in Europe, the Middle East and Asia.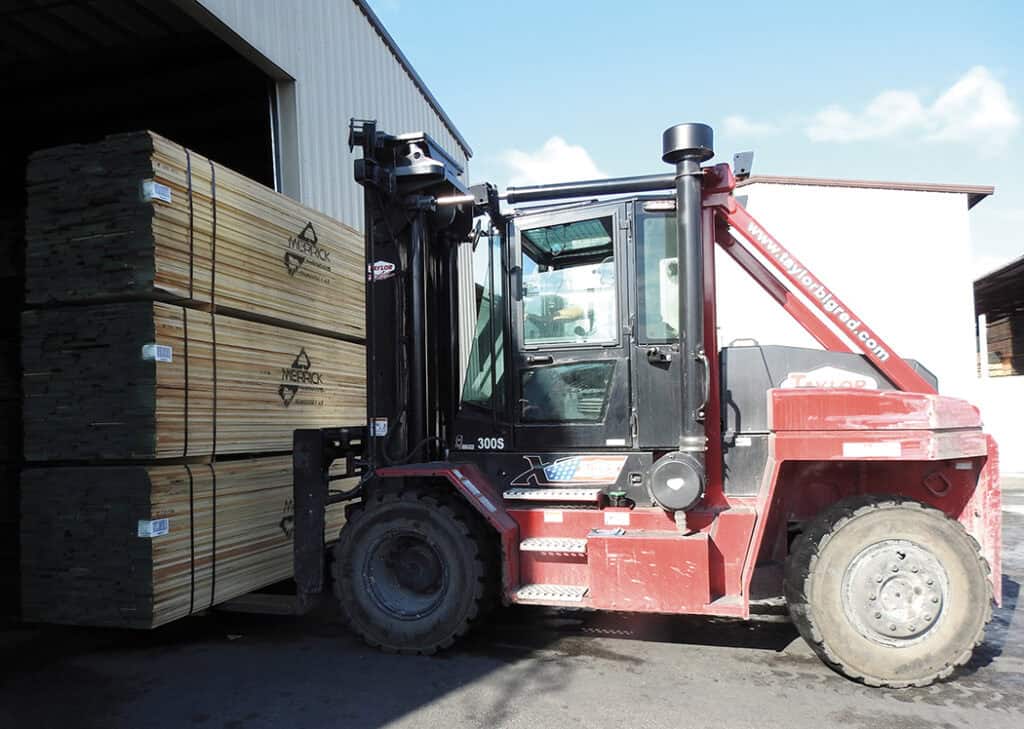 Merrick Hardwoods is a member of the National Hardwood Lumber Association, Appalachian Hardwood Manufacturers Inc., Indiana Hardwood Lumbermen's Association, Kentucky Forest Industries Association, National Wood Flooring Association and the American Hardwood Export Council.
To learn more, go to www.merrickhardwoods.com.