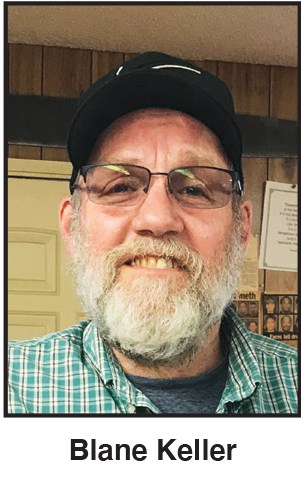 President and Sales Manager Blane Keller has been with Keller Lumber Company in Roseburg, OR for 48 years.
Keller Lumber produces approximately 17 million board feet annually, providing a wide variety of Cedar products, including the following: Rough, 4×4 in lengths 10' to 4' in Standard and Better grade; S4S, 4×4 in lengths 10' to 4' in Standard and Better grade; S4S, 4×4 in lengths 10' to 4' in D Better Clear; Rough, No. 2 Posts in 8' and 7'; Rough, 2×4 in 10' and 8' Standard and Better grade; S4S, 2×4 in 10' and 8' Standard and Better grade; Rough, 2×4 No. 2 back rail; S4S, 2×4 No. 2 back rail; S4S, 2×2 in 8', 4', 42", 36" and 32" in Clear grade; S4S 2×2 in 8', 4', 42", 36" and 32" in STK grade; 6' 1×4 No. 1 S1S2E and 6' Rustic S1S2E.
The company markets to the Illinois, Washington state, Denver and Oklahoma areas, single-sticking most of its products to create a brighter and lighter product.
Keller's first forest products job in his youth was working on the log pond. He noted, "As a family business, we all worked every job in the mill. This gives us a better way to motivate and encourage new workers if you have the experience and knowledge in doing the job yourself."
The company is a member of the Douglas Timber Operators, the Timber Products Inspection group, the Association of Oregon Loggers and the American Forest Resource Council.
Keller graduated high school and attended one year of community college. He enjoys playing golf and watching sports on TV in his spare time. He has been married to Debbie for 30 years, with a son named Troy and a daughter named Jennie. They have one granddaughter: Iris.
For more information about the company, visit www.kellerlumberco.com. To contact Keller directly, email him at keller@rosenet.net or call 541-672-6528.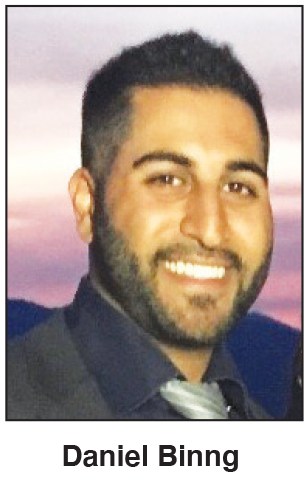 Daniel Binng is the lumber trading associate for Dakeryn Industries, located in North Vancouver, BC. Dakeryn Industries is a remanufacturer and distributor of SPF dimension lumber and specialties servicing North America and select export markets.
Dakeryn owns and operates Mountain View Specialties, located in Abbotsford, BC, producing premium primed fascia, trim, decking, fencing and PET products. Dakeryn also owns and operates Westmark Products in Acheson, AB, providing specified truckloads of construction and appearance grade lumber for remanufacturing abilities. Recently, Interpro Export Group has joined Dakeryn servicing all offshore markets.
Dakeryn Industries is a member of five associations including: North American Wholesale Lumber Association, BC Wholesale Lumber Association, Independent Wood Processors Association of BC, Northwest Lumber Association and Associate member of the Northeastern Retail Lumber Association.
Binng graduated from The University of British Columbia in Vancouver, BC in 2013 with a Bachelor of Commerce degree concentrated in finance and real estate. In his spare time, he enjoys playing basketball and restoring classic cars with his father.
He recently married his wife, Aman, in August 2019. For more information visit www.dakeryn.com.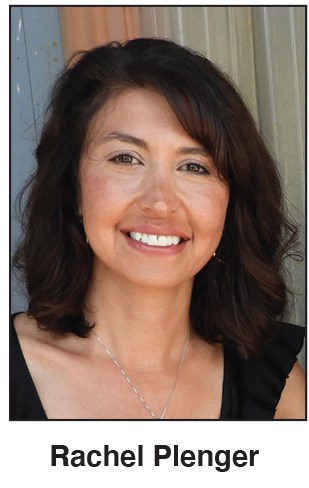 Rachel Plenger works in Softwood shaving sales at Bitterroot Valley Forest Products in Missoula, MT.
Plenger has worked at the specialty wood products remanufacturer for 13 or 14 years. The shavings are screened, then mainly sold to large ranch and supply stores in Montana, Idaho, Utah, Colorado and Wyoming for large livestock bedding.
Plenger and her husband Kevin enjoy watching their son, Korbin, play sports.
BVFP, a remanufacturer with two facilities, primarily markets Inland Region species such as Ponderosa Pine, ESLP, Fir Larch (all in 4/4), Doug Fir-Larch, SPF and some Cedar. The company specializes in Ghost Wood and the Phantom Series of interlocking blind nail patterns and is well-known for high-end specialties, such as 2×6 ceiling decking, 2×8 log siding and different 1x patterns.
Bitterroot Valley, which sells into Canada and the U.S., is a member of the North American Wholesale Lumber Association. Please see bvfpmontana.com for more information.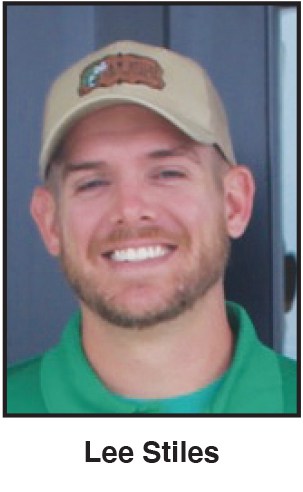 Lee Stiles is president of A.W. Stiles Contractors Inc. of McMinnville, TN. A.W. Stiles manufactures and repairs lumber dry kilns across the United States. A.W. Stiles offers lumber dry kilns, kiln parts, boiler installs and boiler parts.
A.W. Stiles manufactures and installs its own dry kilns, provides energy-efficient kiln reskins, power vents, steam management, kiln controls, kiln coating, rebuilds, upgrades, relocation of kilns and service to existing equipment. The company can work on all kiln brands, not just their own.
A.W. Stiles is a member of the Southeastern Lumber Manufacturers Association, National Hardwood Lumber Association, the Indiana Hardwood Lumbermen's Association, the and the Hardwood Manufacturers Association.
Lee Stiles has been with the company for 20 years, 2 years in his current position. He has worked more than 20 years in the industry, starting as a general laborer for A.W. Stiles and working his way up. He graduated from Warren County High School in Tennessee. He graduated from Tennessee Technological University in 2008.
In his free time, Lee Stiles enjoys hunting, fishing and watersports. He and his wife of 8 years, Brittany Stiles, have two sons, Sawyer and Knox Stiles.
For more information, please go to www.awscontractorsinc.com.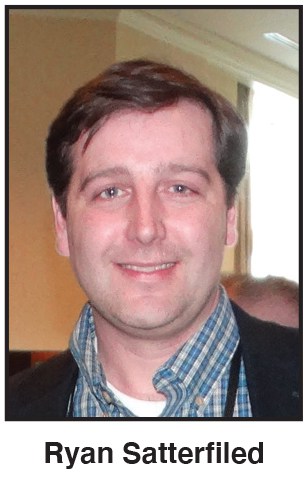 Ryan Satterfield is the Pine sales manager, who oversees production and sales of the Eastern White Pine for Cersosimo Lumber Co., Inc., located in Brattleboro, VT.
Cersosimo Lumber Co. is a sawmill that cuts 25 million board feet of Eastern White Pine as well as about 20 million board feet of New England hardwood species. The company carries kiln-dried (KD) Eastern White Pine Lumber in 1 inch through 16/4 in all grades and KD Standard and Better Cabin timbers, also New England hardwood species. In addition to Cersosimo lumber products, they have a custom kiln-drying facility located in Hardwick, MA.
Cersosimo Lumber is a member of North American Wholesale Lumber Association, Northeastern Lumber Manufacturers Association, Hardwood Manufacturers Association and National Hardwood Lumber Association.
Satterfield has been with Cersosimo over 14 years and has been in his current position for eight years. Cersosimo was his first introduction into the industry.
Satterfield attended Wayzata High School, located in Plymouth, MN. He went on to obtain a degree at The University of Oregon with an Environmental Studies major and Geology minor.
He has two sons and in his spare time, Satterfield enjoys sports, music and spending time with his family.
For more information visit www.cersosimolumber.com.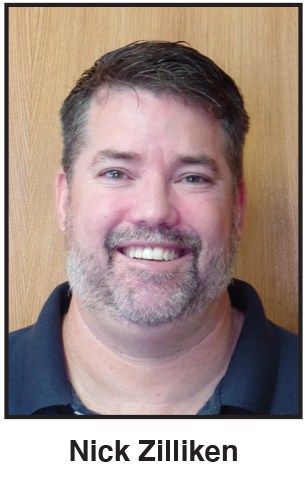 Nick Zilliken is an outside sales representative for Richardson Timbers, located in Dallas, TX.
Richardson Timbers is a leading manufacturer and wholesaler that produces Western Red Cedar (Appearance and Clear grade), and Douglas Fir (No. 1 and Clear grade). All lumber is offered kiln-dried or green, as well as surfaced or rough. Dimensions produced include 2×2 up to 24×24 in lengths up to 40 feet. Richardson Timbers will also source any hard to find beams or species for any project you have.
Richardson Timbers specializes in custom milled timbers and the production of custom millwork. Richardson Timbers also offers mixed hardwood timbers, custom cuts, specialty items and large timbers. Value-added services include running custom patterns and cutting brackets, corbels and rafter tails.
Richardson Timbers now has a new milling process: Tru-Ruf.
It is a unique process that removes grade stamps and grease marks left from the mill. All four sides of the beam are lightly touched to produce a clean, even textured product.
Zilliken has worked in the forest products industry for over 20 years. His first job in the forest products industry was as an inside salesman for MacMillan Bloedel, which was acquired by Weyerhaeuser in 1999. He joined the sales team at Richardson Timbers in October of 2016 and currently handles sales into Texas and Oklahoma.
In his spare time, Zilliken coaches youth sports, a passion he has had for 20 years. He is married to Kristi and the couple has one son and one daughter.
For more information, visit www.richardsontimbers.com.