Alexandria, VA– The International Wood Products Association (IWPA) recently held the 2021 virtual World of Wood (WOW) Convention that offered a full spectrum gathering, including networking opportunities and critical market intelligence, according to the event's organizers.
Prior to the recent WOW, IWPA Executive Director Cindy Squires released the following statement: "We are heartbroken to say the least that the pandemic travel restrictions once again forced our hand to move to an online gathering again this year." She continued that IWPA used cutting edge virtual meeting tools to ensure that WOW continued to feature a robust agenda and valuable networking sessions.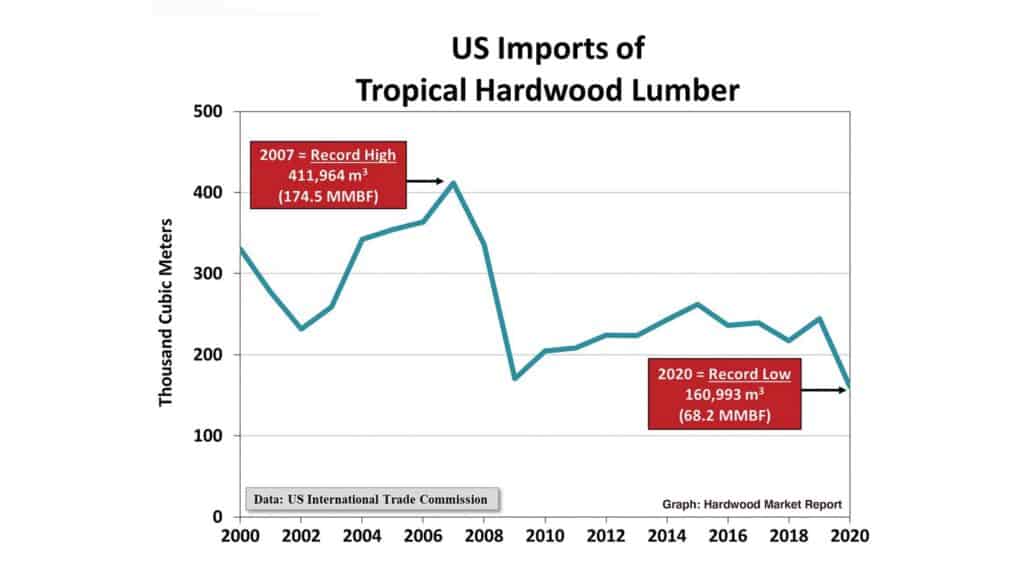 Keynote speaker at WOW was Don Cooper, named by Forbes as one of the top 30 social salespeople in the world.
Among other topics addressed and explored at WOW were the following: Malaysia's timber industry, hot issues for operations and compliance, trade and the new presidential administration, plus an update on trade investigations, cases and enforcement.
Hardwood Market Report's Andy Johnson addressed the "U.S. Markets for Wood Products: 2020 Performance and Future Outlook." Among the many topics he included were the following (see accompanying graphs in this WPN): U.S. imports of tropical hardwood lumber set a record low in 2020; major sources/regions of U.S. imports for tropical hardwood lumber in 2020 were Asia (43 percent), Latin America (31 percent) and Africa (27 percent). Also, Johnson illustrated the changes in U.S. consumption of hardwood lumber by grade market sectors from both domestic and imported sources. These markets included flooring, millwork, cabinets and furniture (see graph in this WPN).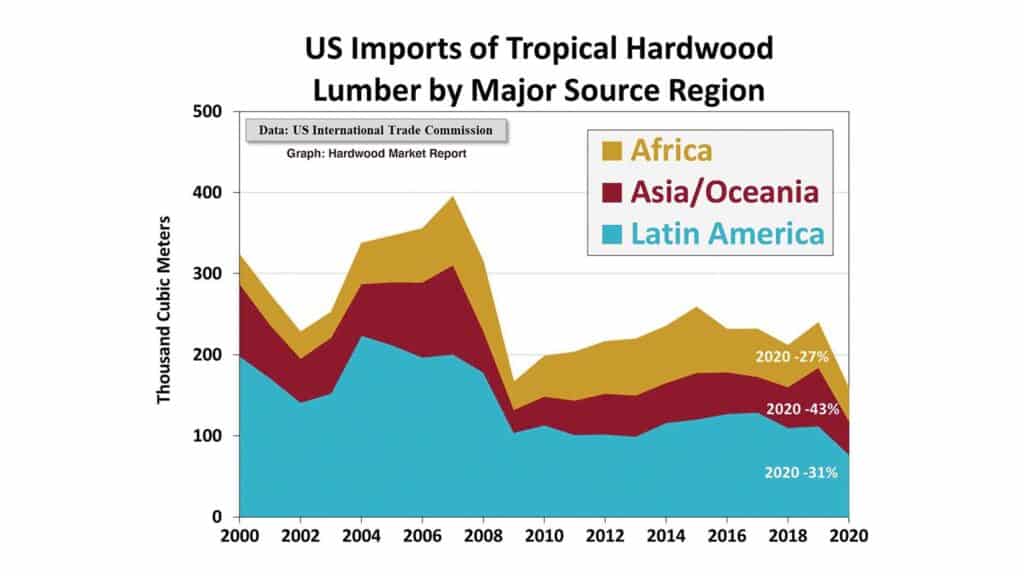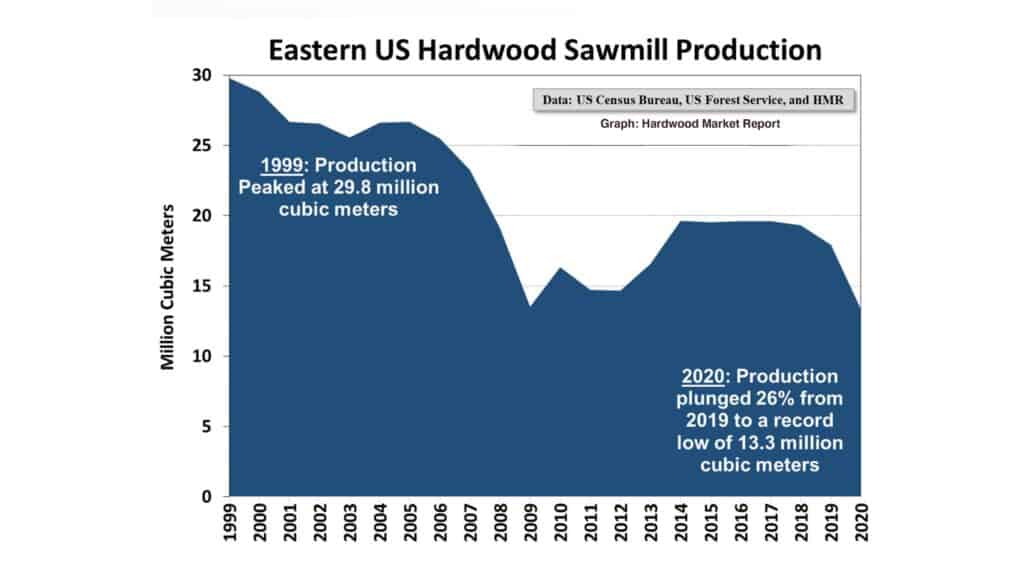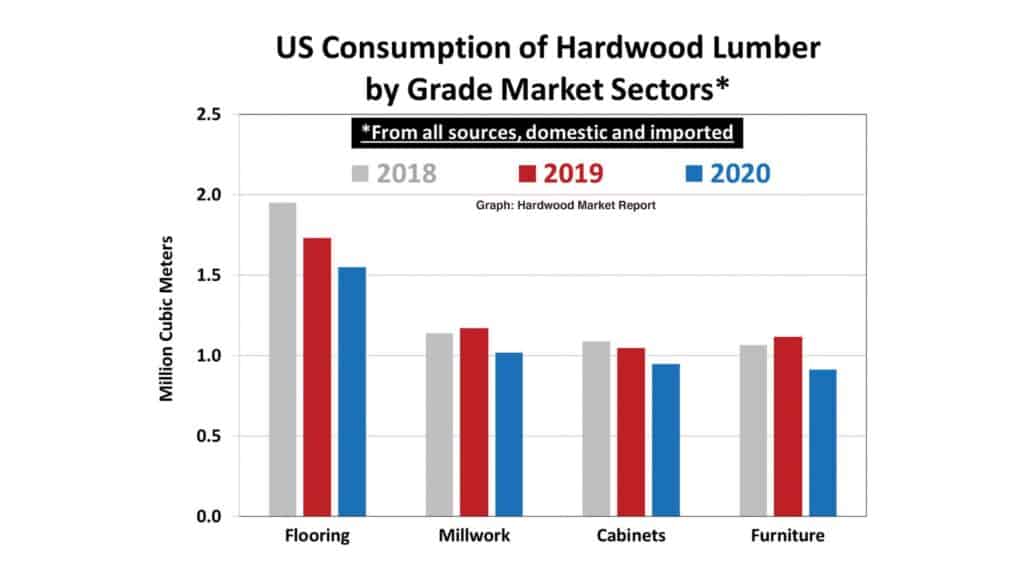 Rupert Oliver, director of the Forest Industries Intelligence spoke about the "Global Wood Product Trade Flows in the Time of COVID." The following were the takeaway conclusions of his presentation:
Global wood products trade is more resilient than expected, so far, but not out of the woods yet
Global demand is strong, supply now is a critical issue
Some signs of efforts to shorten supply chains, but maybe temporary
Good international relations are critical to COVID recovery and healthy trade
"Green" measures in crisis recovery packages are a significant opportunity
Circular economy, energy efficiency, low carbon, ecosystem restoration, health and wellbeing
Need to focus on efficient and credible demonstration of legal and sustainable supply and low carbon status
Achieved at minimum additional cost burden to supply chain.
The IWPA 2021 Fall World of Wood/Washington Fly-In is scheduled for Sept. 27-29, National Harbor, MD and Washington, DC. 
Visit www.iwpawood.org for more information.