Gatesville, NC – Gates Milling, located here, was founded in 1978 by Brian H. Martin. Martin bought an existing operation to become a producer and reman operation for Atlantic white cedar products. He envisioned a niche company that would allow him to go into the bigger mills and buy their products, that could then be remanufactured into custom millwork that these larger mills didn't want to worry with. In 1981 the Gates facility was set on fire by burglars. This caused the company to rebuild and begin an expansion. Gates Milling began producing Poplar products in 1997, and Cypress products in 1999.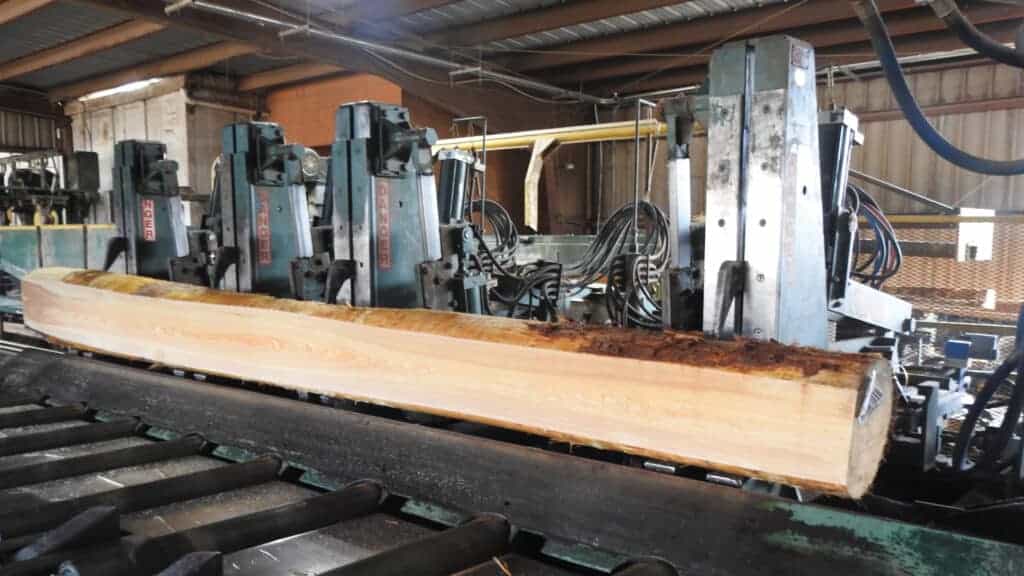 Martin brought his son-in-law, Mark Tuck, on board to be the vice president of Gates Milling in 1988, and then his daughter, Nancy Tuck to oversee marketing and finance in 1992. Mark and Nancy bought the family business from Martin in 2012, and they now serve as COO and CEO, respectively. Mark and Nancy's two daughters are the third generation to be deeply imbedded in the business with Kaitlyn Wood serving as vice president of finance and sales, and Kelsey Kennedy serving as vice president of operations and marketing.
Gates Milling isn't just a family business in the sense that it is owned and operated by family, but they make it a point to make each of their employees and customers feel as if they are family as well! "We like to operate like a Fortune 500 company with that family feel. We are committed to the relationships that we have with our customers. When you buy from us, you are going to be dealing with a sales group that knows who else in your market has your product and where you need to be competitive. We bring you in on a level playing field," said Kennedy.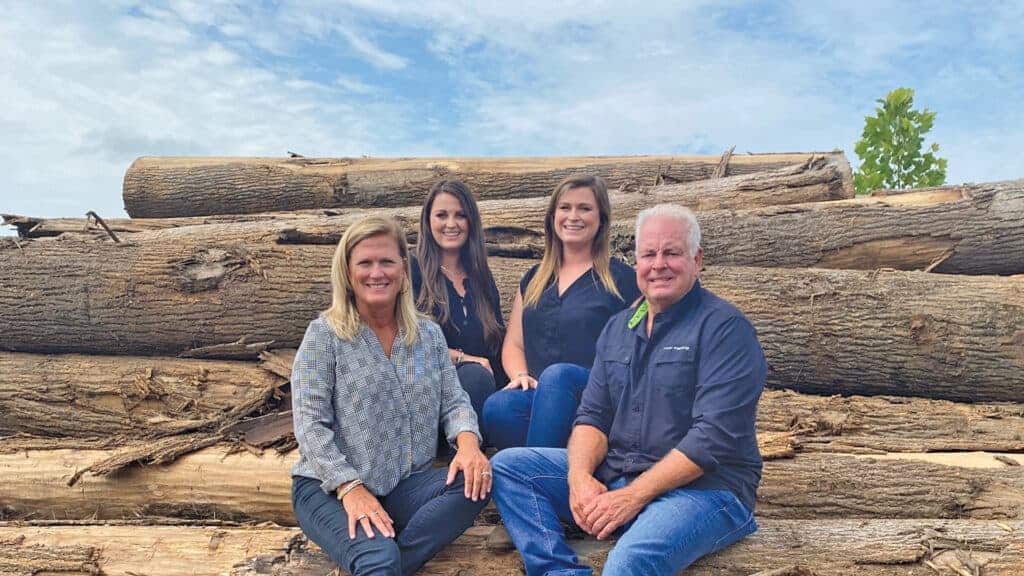 Gates Milling has created their own niche market by remanufacturing products that other companies weren't looking to create, according to Nancy. "This really started when we brought on Cypress as a green product, and we sold it all green. We ended up buying kiln-dried products back. The initial point of the business was to do the profile side of it and not have the raw material produced. Then we built the sawmill in '99 and we were able to expand on that," Nancy said. "We've found ways to become the fully integrated mill that we are today, by reverse engineering," she continued.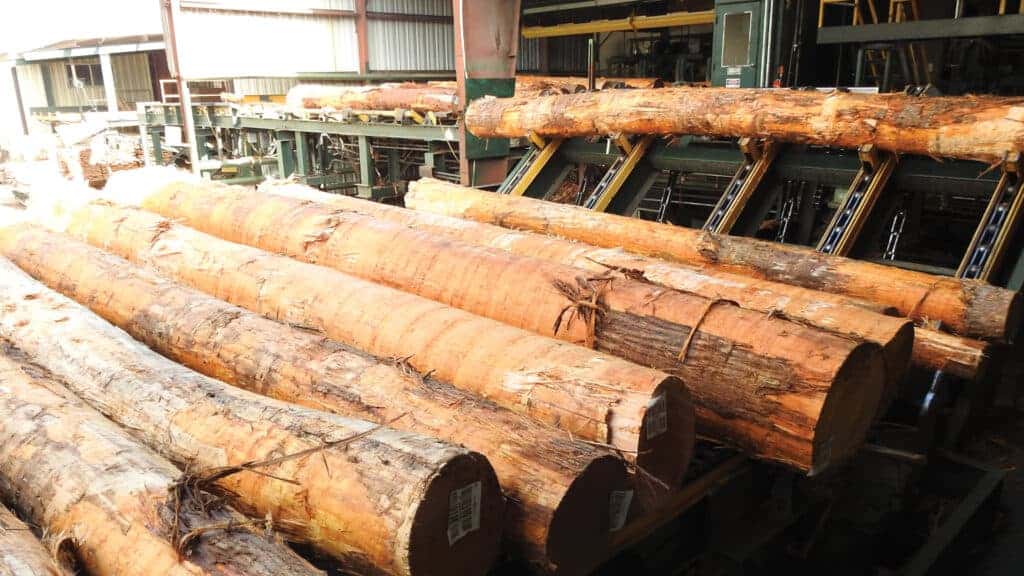 The company just recently, at the beginning of 2023, installed two new dry kilns that will have a capacity of 50,000 board feet each, adding to the vast amount of equipment that they already operate, which includes: a Cleereman carriage with 3D scanning, a Nicholson 6A debarker, a CAE line bar & resaw, a McDonough horizontal resaw, a Salem edger, a Kentwood high speed 8-Head moulder with 12-inch capacity, a Weinig hydromat moulder, a Woods planer, a Stenner resaw and a Cornell drop saw trimmer.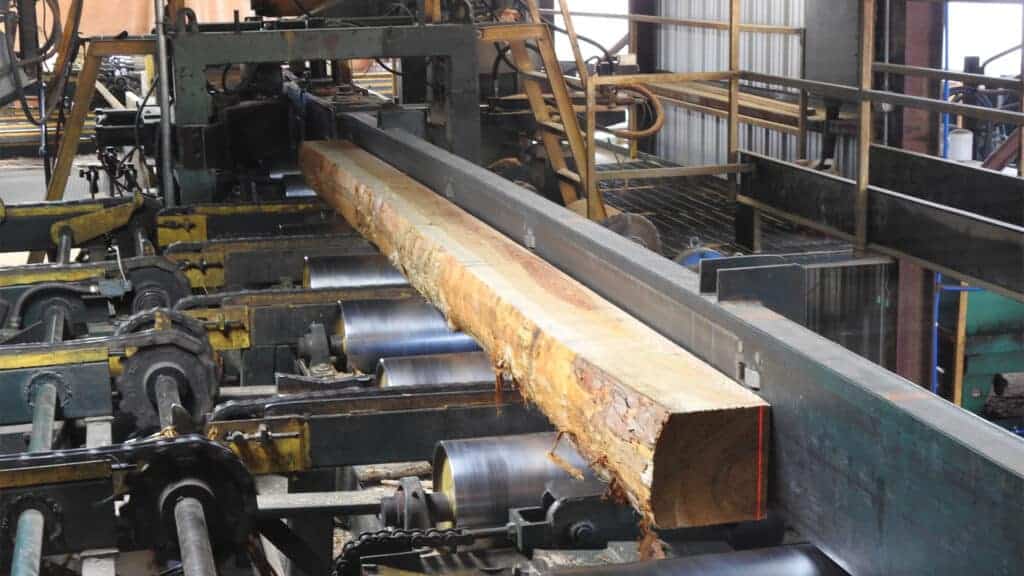 Gates Milling stays busy with their three main species, American Cypress™, Poplar and Atlantic white cedar, occasionally cutting other species native to their area. The mill produces 12 million board feet of lumber annually. "We took the niche product approach that Martin had, starting with Atlantic white cedar, a very scarce resource and we thought, why don't we apply his ideas to resources that are more attainable. So, we rolled it into the Cypress part of the business and we have become a pretty significant player," said Mark. "Our ideal cutting would be two weeks of Cypress, one week of Poplar and a week of Atlantic white cedar, all within a four-week month," he continued.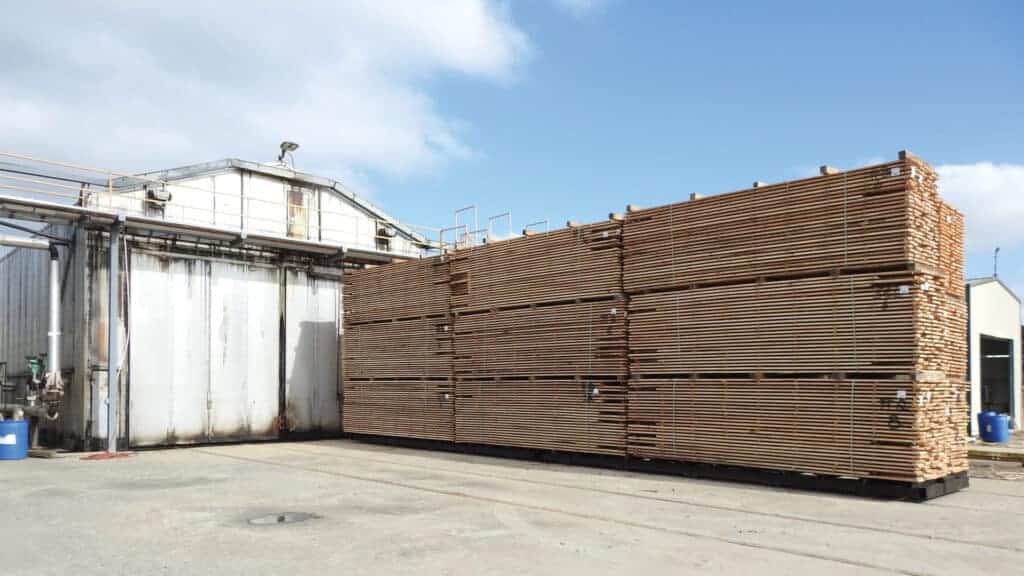 In regard to the range of lumber thicknesses offered by Gates Milling, American Cypress™ has the most product diversity, ranging from 4/4 to 8/4, drying it down to 10-12 percent moisture. Poplar is cut to 4/4 and dried down to 6-8 percent moisture and Atlantic white cedar is cut in 4/4, 5/4 and 8/4 with 12-15 percent moisture. The company manufactures cants for various customers as well. Nancy noted, "Poplar is a true traditional random width. We try to get the most out of it, we width sort and width pull into an FAS board program for patterns such as S4S and nickel. We are willing to do width sorts and we are willing to run profile on this if you are at our minimum criteria in terms of board footage." Gates runs 80 plus profiles regularly. They also produce a full product line, from interior paneling to exterior siding and mulch, completely in-house.
"We want people that are thinking about buying our products from us to know that when they deal with us, they get people who care about the customer. We care about the quality of the product that we are putting out there. There are no surprises, we honor our timelines and short lead times have always been something that we have pressed for," Nancy remarked.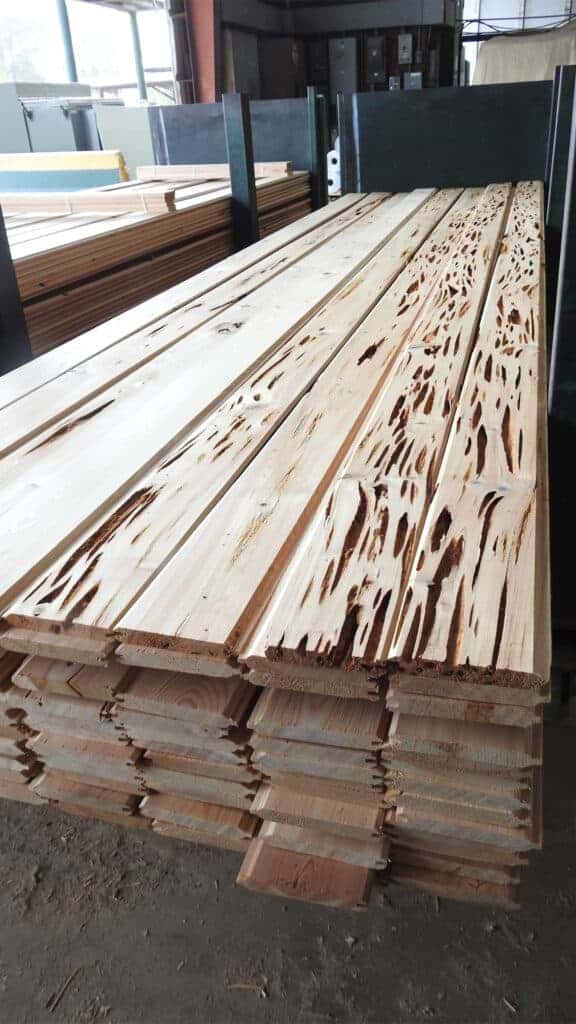 Mark and Nancy brought Christopher Sackett on board when they bought the company in 2012 and he has been the president of sales and purchasing ever since. "He has an incredible knowledge about the species and different markets, even the ones that Gates is not typically involved in," said Wood.
Mark also noted that, "He has all these relationships with these mills that he digs up. He'll send us lumber from some little mill in the middle of Louisiana somewhere that we have never heard of and didn't even know existed!"
Gates Milling is one of the biggest buyers of rough Cypress lumber in the country, purchasing about eight million board feet, at its peak availability. Sackett is charged with purchasing the lumber if it is available at a decent price point. "The beauty of him doing sales and purchasing is that he knows the spread, so if it's available, he buys it," said Nancy.
"One thing that we are really focused on right now is collecting data and being able to use it to forecast sales," said Wood. Gates Milling has begun to streamline the whole process, allowing the employees to log the data right on the mill floor on a tablet. The streamlining process in data collection has also allowed them to run a very clean operation that makes it easy for them to stay organized and punctual with their documentation. "If a customer needs something, we are going to do everything in our power to get it to them as soon as possible," Wood added.
They not only want to streamline the process for their employees entering the quantities of lumber on the mill floor, but they want to make sure the process is easy for forklift drivers that have just received the lumber. "We use cardboard underneath our Poplar units so that their forks won't damage the lumber when they pick it up. We also want to save them the trouble from getting on and off the forklift. We make it easy for them to see the tally on the tags that we put on each unit and it tells them the P.O. that it was purchased on," said Nancy.
Gates Milling's products are sold all over the United States, with some being shipped into Canada. "We do not export logs. Quite honestly, we have developed and believe in the domestic market on all fronts," Nancy said. She also noted that while they mainly deal domestically, they have occasionally dealt with brokers who have sent their products to the Caribbean Islands and their lower grades to Asia.
Gates Milling is a member of the North American Wholesale Lumber Association, National Hardwood Lumber Association, Southern Cypress Manufacturers Association, Hardwood Manufacturers Association, North Carolina Forestry Association and the National Federation of Independent Business.
Learn more at www.gatesmilling.com.