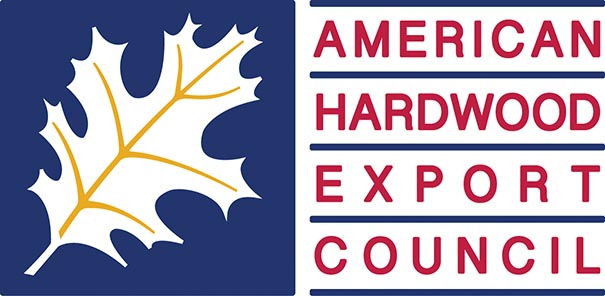 The American Hardwood Export Council (AHEC) and THINK! Design present REIMAGINE, AHEC's biggest and most ambitious design collaboration in India to date. The project challenges five of India's leading architects to recreate that quintessentially Indian piece of furniture: the swing seat (jhoola). The architects involved are Annkur Khosla, Naresh V Narasimhan, Prem Nath, Sanjay Puri and Sonali & Manit Rastogi.
Jhoolas, which were a common sight in most Indian households, seem to have fallen out of favor in recent times. Nonetheless, they continue to have an allure on account of the memories they carry. For REIMAGINE, the architects are being asked to draw on their childhood memories of playfulness, their teenage years of angst and to temper these with 'grown-up' elegance in a furniture piece for a contemporary context; a limited edition, legacy piece made out of American Hardwoods.
Commenting on her involvement with the project, Annkur Khosla, Founder and Principal at Annkur Khosla Design Studio, said: "Creative endeavors are one way to create rejuvenation in society. To me 'REIMAGINE' attends to my spirit to contribute through the field of design. This exposure and the ability to design and transform American Hardwoods is an exciting opportunity."
"The initiative by AHEC is interesting, a forward-thinking engagement, with focus on material being the common thread tying together the creation of several diverse designs as an outcome. But perhaps the most compelling component of this exercise is the ability to work with new sustainable materials and 'update' the design of an element that is quintessential to a lot of Indian homes, and festivals," said Naresh V Narasimhan, Architect and Managing Partner, Venkataramanan Associates.
AHEC is asking each architect to select from six species (a single species or a combination), which include American Cherry, Hickory, Hard Maple, Red and White Oak and Tulipwood. Together, these six species account for more than 50 percent of the eastern Hardwood forests of the USA, one of the largest and most sustainable Hardwood resources in the world. All five of the pieces will be manufactured by Bram Woodcrafting Studio (BWS) in Mysore.
"The love of working with wood began in school whilst taking wood carving lessons followed by carpentry workshops and continued with increased fervor after becoming an architect and experimenting with forms crafted from this extremely versatile eco-friendly material. I look forward to this collaboration to evolve a new furniture product with American Hardwood," added Sanjay Puri, Principal Architect, Sanjay Puri Architects.
A first for AHEC in India, REIMAGINE will help demonstrate the true environmental credentials of American Hardwoods. For this project, BWS will record all data concerning materials, energy usage, transport and wastage during manufacturing. Factoring in the United States' proven and documented record of sustainability in Hardwood production and incorporating AHEC's Life Cycle Assessment (LCA) research and the data collected, AHEC will develop detailed environmental profiles for each of the finished pieces.
According to AHEC, when designing for this project, consideration must be given to both environmental impact and human health and well-being. While non-wood materials will need to be used, such as metal for framing and fixtures, glues, resins and coatings, AHEC is encouraging the designers to consider the environmental impact of these materials in the overall design. American Hardwoods have an extremely low environmental impact and they act as a carbon store. The more wood used in each design, the more carbon is kept out of the atmosphere and the lower the overall environmental impact of the finished piece.
"We're incredibly excited at the possibilities this project offers and are grateful not only to the architects involved but also to Bram Woodcrafting Studio who have accepted the challenge of bringing the designs to life, and to THINK! Design who helped conceptualize this project. REIMAGINE will help throw the spotlight on a somewhat forgotten but very important piece of furniture – the jhoola. Through this collaboration, we hope the architects and manufacturers will learn a lot about a beautiful and sustainable material whilst also demonstrating the beauty of widely-available, yet under-utilized American Hardwood species," concluded Roderick Wiles, AHEC Regional Director.