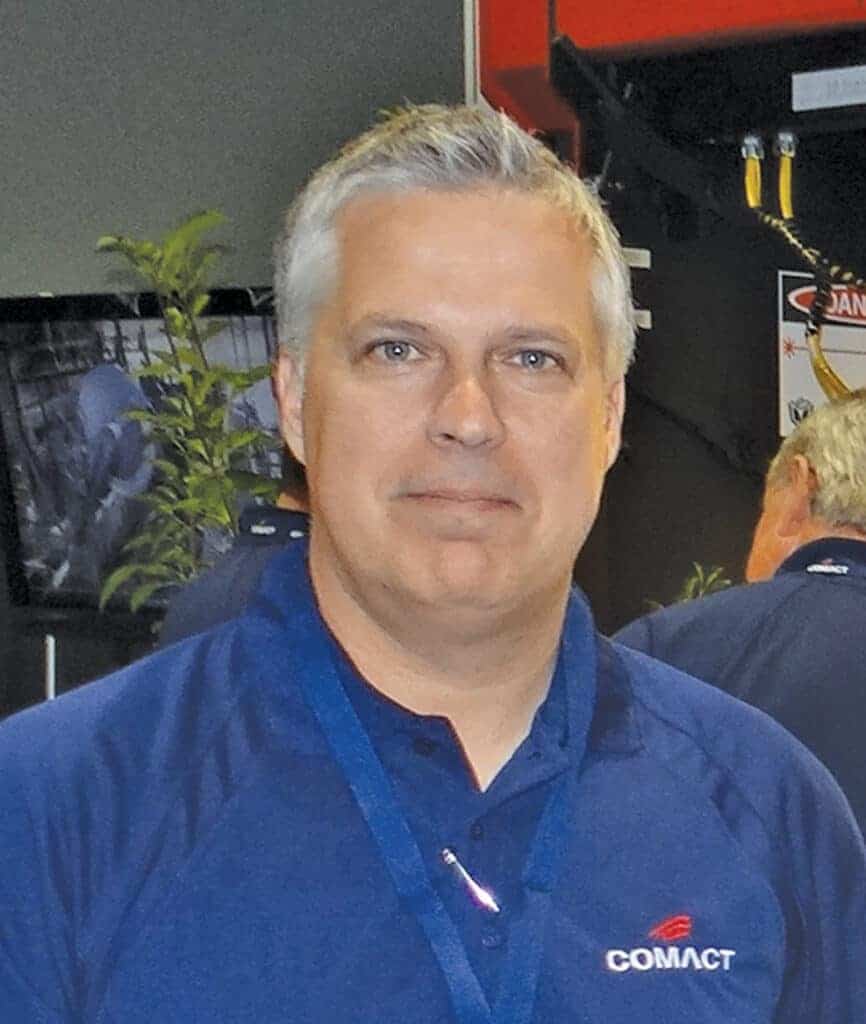 Plessisville, QC—Carbotech has introduced a new lineshaft trimmer, which meets two important needs in the industry, according to Eric Michaud, VP of Sales and Marketing:
Performance – because this new equipment is designed to trim precisely and, if necessary, fast, according to Carbotech. The mechanisms of the whole machine have been studied so that the movement of each saw is smooth and vibration-free at whatever speed it runs.
Simplicity – because the whole system has been designed to minimize the variety of mechanical and electrical components, meaning that hydraulics have finally been replaced with electrical devices, Carbotech reports.
"We're not 100 percent electric yet, but we're getting close," stated Michaud. "We are offering our best to the market: systems that millwrights and electricians are comfortable to work with in order to minimize downtime when something wrong happens. So far, we have installed four of these trimmers, and the customers are all very happy with the trimming results and the performance of the machines."
Installations have been made at: Rembos (two machines in a reman plant) in Ontario, GDS Marsoui (sawmill) in Eastern Quebec and Arbec St-Roch (sawmill) in northern Quebec.
This new trimmer can be installed in sawmills with fixed saws, in planer mills with moveable saws and in Hardwood mills with special saw configurations.
For more information, go to www.carbotech.ca.