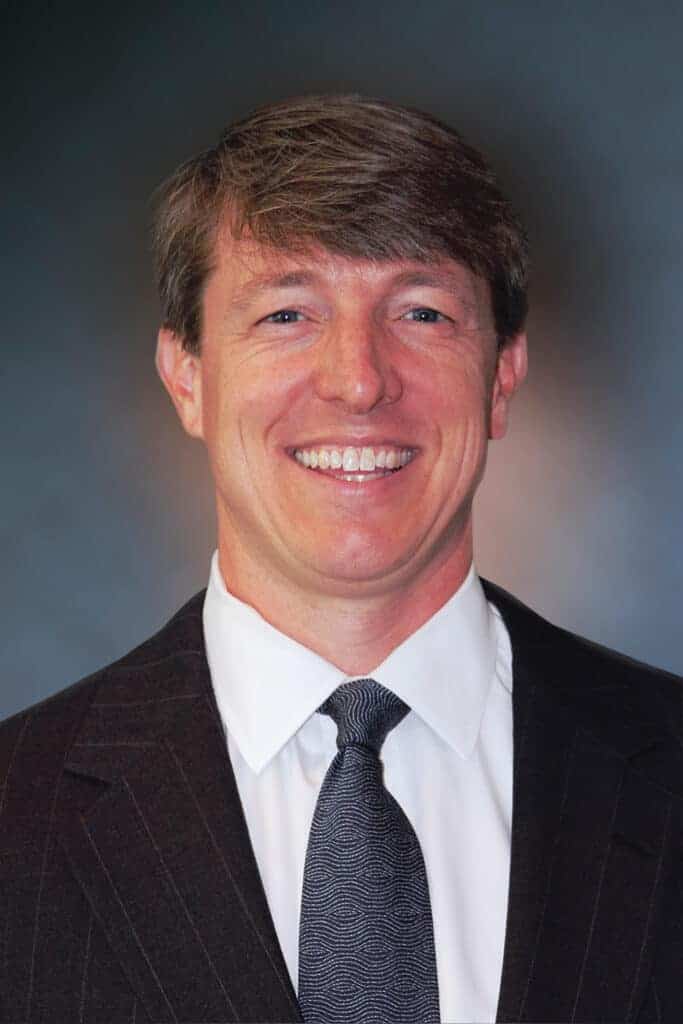 The American Wood Council's fire service engagement efforts continue to bear fruit in a number of ways. The program is just five years old this March and has made significant strides in that time. Perhaps most notable among recent achievements was our role in shifting the National Association of State Fire Marshals' (NASFM) position on tall mass timber.

Ray O'Brocki, AWC's Fire Service Relations Manager, attended the National Fire Protection Association's Fire Marshal Forum in Dedham, Massachusetts. The forum drew 30 of the 50 state fire marshals, but also provided an opportunity for Ray to present to the NASFM executive board. This was a critical meeting because NASFM issued a position statement opposing the tall mass timber proposals when they were going through the code development process that ultimately resulted in the allowance of tall mass timber buildings in the 2021 I-codes.

Using the opportunity to speak directly to the NASFM executive board, Ray educated on tall mass timber codes and the testing done before their inclusion in the 2021 I-codes. He also requested the board to reconsider its opposition and amend its position statement. After the presentation, the board did just that, voting unanimously to state it no longer opposed tall mass timber buildings providing those structures are built to the current code. This follows AWC's success in persuading the International Association of Fire Chiefs to revise its position statement as well.

These opposition statements have been used in states such as Florida as a reason not to adopt the tall mass timber code provisions, and their reversal should help as AWC continues its efforts to press jurisdictions to adopt the latest building codes.
The fire service engagement team has made other critical inroads with fire insurance industry professionals, working to engage the insurance industry to reduce construction fires.

In one presentation on construction fire safety, Ray spoke to 70 members of the Inland Marine Underwriters Association (IMUA) insurance industry. According to the National Fire Protection Agency, local fire departments responded to an estimated average of 3,840 fires in structures under construction per year from 2013-2017 causing $304 million in direct property loss. The attendees were surprised to learn that actual building and fire codes governed buildings under construction. IMUA President & CEO, Kevin O'Brien, shared his appreciation with Ray following the presentation and said that his members gave outstanding reviews.

Ray also delivered a virtual presentation focused on fire testing of cross-laminated timber (CLT) as part of the monthly training for Highland Underwriters. More than 40 insurance underwriters took part as Ray clarified some erroneous statements about CLT made by an insurance industry professional during the National Fire Protection Association's annual conference. During that conference, Ray was part of a panel discussion on construction fire safety. The hour-long webinar was instructive, well received and cleared concerns that may have existed for underwriting builder's risks during construction of tall mass timber buildings.

At times, Ray has offered to help the fire service even on matters not directly related to AWC's fire safety education efforts. Ray was asked to serve as an attorney instructor at the National Fire Academy (NFA). Ray taught the "Arson: Case Preparation and Courtroom Testimony" class, which helps prepare fire investigators for testimony under oath. NFA was in a pinch and needed another attorney instructor, and they turned to Ray to step in given his experience in fire service leadership and as an attorney. These opportunities further cement Ray's relationships and reputation within the fire service and reflect his commitment to overall education.

When you consider that our fire service program started with cold calls and essentially convincing groups to give us the opportunity to meet and educate, all of these recent accomplishments are remarkable. It is a credit to Ray's efforts, and we look forward to the next five years to see the program continue to grow and have an impact.