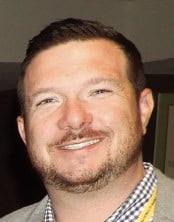 Clayton Miller works in sales and purchasing for Aurora Timberland in Bradford, ON, the Hardwood purchasing and wholesale lumber distribution unit of Alexandria Moulding.
He buys Hardwood lumber for three manufacturing facilities: House of Fara in LaPorte, IN; Royal Woodworking in Bradford, ON; and Alexandria Moulding in Alexandria, ON. Miller also oversees Timberland's distribution sales channels.
The company purchases 16 million board feet annually. It carries Poplar (FAS and No. 2 Common) 4/4 through 8/4, Red Oak (FAS) 4/4 through 8/4, Basswood (Select and Better) 4/4, White Hard Maple (FAS) 4/4, Walnut (FAS) 4/4, Soft Maple (FAS) 4/4, and Cherry (FAS) 4/4. All lumber is kiln dried, rough.
For over thirty years Aurora Timberland has been servicing the wholesale needs of secondary manufacturers in southern Ontario. In 2019 the company began shipping lumber to Vietnam which has been met with great success. In June of 2022, Aurora Timberland expanded more into New York State. The expansion will allow Aurora to distribute loft lot quantities throughout New York state and northwestern Pennsylvania.
Miller is the fifth generation of his family to work in the lumber business. His first job was feeding a planer at R.A. Miller Hardwood's mill in North Tonawanda, NY, while he was in high school. Then, while attending college, he spent summer breaks at home learning other aspects of the business. Miller is a graduate of Niagara University, from which he received a bachelor's degree in American history and an MBA in international business marketing.
Miller, who has worked in his current position for six years, is married to Heather and has a daughter Avery and son Clayton. In the fall, Miller enjoys cheering on the University of Notre Dame's Fighting Irish and the Buffalo Bills. He and his family live in Lewiston, NY.
Aurora Timberland is a member of the National Hardwood Lumber Association, New England Lumbermen's Association and Penn-York Lumbermen's Club. For more information, please see www.auroratimberland.com.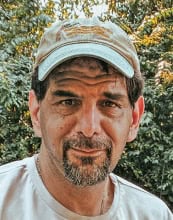 Michael Dickinson is sourcing specialist at the C.F. Martin & Co., Inc., the Martin Guitar Co., headquartered in Nazareth, PA. The company purchases 1 million board feet of lumber a year, with thicknesses of 4/4, 5/4, 6/4, RWL 6 and wider quartersawn. It also uses 8/4, 10/4, 12/4 and RWL in flat and quartersawn flatsawn, 104mm RWL. C.F. Martin also purchases slabs of special cut 13/4. The company additionally offers guitars made from veneers.
C.F. Martin sources a large variety of wood, more than 200 species. During the last year, Dickinson has sourced Birch, Basswood, White Oak, Red Maple, Hard Maple, Maple, Cherry, Claro, Black and Euro Walnut, Redwood, Mahogany, Ebony, Engelmann, European, Red and Sitka spruces, East Indian, Honduras and Brazilian Rosewood, Spanish and Yellow Cedar, Kingwood, Myrtle as well as Katalox and Ziricote. With this lumber, which includes processed wooden parts and raw lumber, C.F. Martin manufactures guitars, ukuleles and strings for musical instruments. It purchases other commodities necessary to support production of musical instruments.
Dickinson's first job in the forest products industry was in 1990 when he piled products as they came off the sander. Dickinson has worked in his current position since 2009. At C.F. Martin, Dickinson has performed everything from cutting down trees in the forests of the world through building the final product. He has also worked with tracking products from the stump to the end product. In his work at C.F. Martin, Dickinson has collaborated with many government and nongovernmental groups to shape treaties and laws in the U.S. and world.
Dickinson is involved in many industry associations. He works with the Rainforest Alliance, the Forest Stewardship Council, the International Wood Collectors Society, the Association of Stringed Instrument Artisans, the National Association of Music Merchants, and the American Purchasing Society.
Dickinson earned a bachelor's degree in business from Saint Leo University. He also possesses many certificates and awards, including being a Certified Purchasing Specialist.
An avid woodworker, Dickinson likes to build and repair musical instruments. He's also a musician who enjoys playing guitars
Single, Dickinson has two sons who are 27 and 30 years old.
Visit www.martinguitar.com.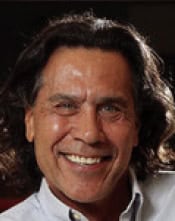 Rick Parrilla is owner of Silverado Custom Door & Window Co., located in Graham, TX.
His company's annual Hardwood lumber purchases total approximately 100,000 board feet (rift, quartersawn, FAS, 4/4, 5/4, 10/4 and 12/4). Purchases include the following species: Oak, Cherry, and imports of Mahogany, Spanish Cedar, Walnut, along with specialty imports.
Silverado Custom Door & Window is a manufacturer of custom wood entryways, gates, doors and windows. The company specializes in extra-large and thick doors, including pivot doors along with all types of radius designs and carvings.
Value-added services offered by Silverado Custom Door & Window are pre-finishing, specialty distressing and installation.
Parrilla graduated from Charter Oak High School, located on Covina, CA, in 1977. He played football and studied construction law and trade at Shasta College, located in Redding, CA, and graduated in 1979. His career in the forest products industry began in 1975 when he worked as a framer. Parrilla has held his current position as owner of Silverado Custom Door & Window for 37 years. His duties include lumber purchasing, meeting with architects/designers/builders, overseeing shop production, handling contracts and overseeing bids. Previous industry experience includes trim carpentry, general construction, along with operating his own building construction company.
Silverado Custom Door & Window is a member of the National Association of Home Builders, National Remodelers Association, Construction Owners Business Group, Luxury Home Builders Network and the Builders Association, as well as DECA – training high school youth in the woodworking trade.
In his spare time, Parrilla enjoys cycling, running, fly-fishing, surfing and diving.
He has been married to his wife Lori for 39 years and the couple has two sons, one daughter, four grandsons and a granddaughter.
For more information, visit www.silveradodoors.com.