Angela Smith is the Purchasing and Work Order Entry Coordinator at E. F. San Juan Inc., headquartered in Youngstown, FL. She is responsible for the purchasing of lumber, raw goods, hardware and shop supplies. Smith is also responsible for the entry of intra-company work orders. 
E. F. San Juan is a manufacturer of custom millwork and mouldings, interior doors, exterior doors, impact doors, windows, cabinetry and stair parts. The company purchases approximately 600,000 board feet in species including: Poplar, Red Oak, Appalachian White Oak and Steamed Walnut in FAS1F; Cherry in Select & Better, Soft Maple available in Select & Better SAP, Hard Maple available in FAS1F and Select & Better No.1/No.2, Mahogany, Ipe available in No.1 Premium, Select Cypress in Select & Better, new growth Cypress, Pecky Cypress, old growth Select Heart Pine and sinker Select Cypress. The company uses thicknesses ranging between 4/4 and 16/4.
E. F. San Juan has always prided itself with atmosphere and employee efficiency. The company's focus is to showcase the natural beauty of wood through expertly designed and crafted custom millwork and cabinetry.
Smith began her career in the forest products industry at E. F. San Juan 13 years ago and has been in her purchasing position for 11. In 2002, Smith graduated with a Bachelor's Degree in Business Management from Florida State University.
In her free time, Smith loves visiting the beach near her home or spending time at her pool. She and her husband, Donny, have three children together. Donny is also an employee with E. F. San Juan.
E. F. San Juan is a member of the Cabinet Makers Association and Institute of Classical Architecture & Art.
To learn more about E. F. San Juan, visit www.efsanjuan.com or contact Smith directly by email at asmith@efsanjuan.com or phone 850-403-0370.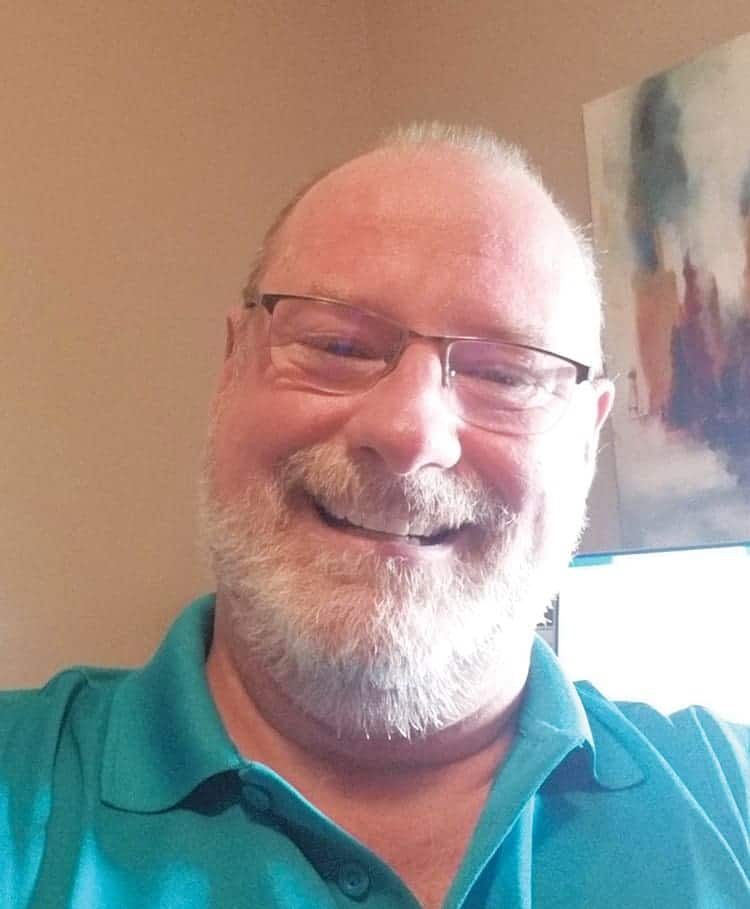 Dan Johanek is the purchasing manager for Bayer Interior Woods, located in Sauk Centre, MN. 
Bayer manufactures cabinet components, assembled cabinet doors, assembled and finished drawers, assembled and finished cabinets and closet systems. The company purchases more than 400,000 board feet of mostly No. 1 Common Red Oak, Hard Maple, Alder, Cherry, Hickory, Yellow Poplar, Yellow Birch and Aspen in 4/4 thickness.
Bayer builds 100 percent custom cabinets for its dealer networks, offers finishing of any components and more than 90 percent of the company's products are shipped on its own trucks, ensuring safe transit and delivery.
Johanek has worked at Bayer more than 20 years, almost all that time spent in purchasing. He's been in the forest products industry more than 40 years, starting as a tailer at his uncle's sawmill in northern Minnesota. He also worked in the woods skidding logs for his uncle and dad, and used to peel "Popple," or Aspen, every spring, letting them dry all summer and then hauling them to a railroad depot. Peeling the trees gave them a premium price over unpeeled logs. "It was a lot of hot, sweaty work in the mosquito and wood tick-filled swamps," Johanek recalled. He previously worked at Woodcraft Industries in St. Cloud, MN, as a moulder operator, and was promoted to production supervisor. He also worked in the yard sorting, grading and stacking lumber, and operated dry kilns and pre-dryers.
Johanek graduated from high school in Meadowlands, MN, and received a two-year degree from Brainerd Vocational School, now Central Lakes College, in Brainerd, MN in landscape technology and management. He's been married to his wife, Anne, for 38 years and has two children and five grandchildren with one on the way. In his spare time, he likes hunting, fishing, riding his four-wheeler, gardening, being in the outdoors and spending time at his cabin.
Bayer Interior Woods is a member of the Central Minnesota Manufacturing Association, Central Minnesota Builders Association, Minnesota Metropolitan Contractors Association, Builders Association of the Twin Cities, National Association of Home Builders, Kitchen Cabinet Manufacturers Association, and the Sauk Centre Area Chamber of Commerce.
For more information, visit www.bayerinteriorwoods.com.
Jerry Stump is vice president and general manager of Architectural Millwork Manufacturing Co., located in Eugene, OR.
Architectural Millwork Manufacturing is a manufacturer of architectural mouldings and interior trim. The company purchases a total of 150,000 board feet annually of Maple, Oak, Cherry, Walnut and Ash (FAS, 4/4 and 8/4, kiln-dried, rough).
Stump has worked at Architectural Millwork Manufacturing for 30 years. Previous experience in the forest products industry includes working as general manager of J.O. Olsen Manufacturing, also located in Eugene.
Stump is a graduate of Eugene High School and attended the University of Oregon, located in Eugene. He is a previous chapter vice president for the Architectural Woodwork Institute and a recipient of the American Institute of Architects craftsman of the year award.
Stump has been married to Donna for 42 years.
To learn more, visit www.archmillwork.com.