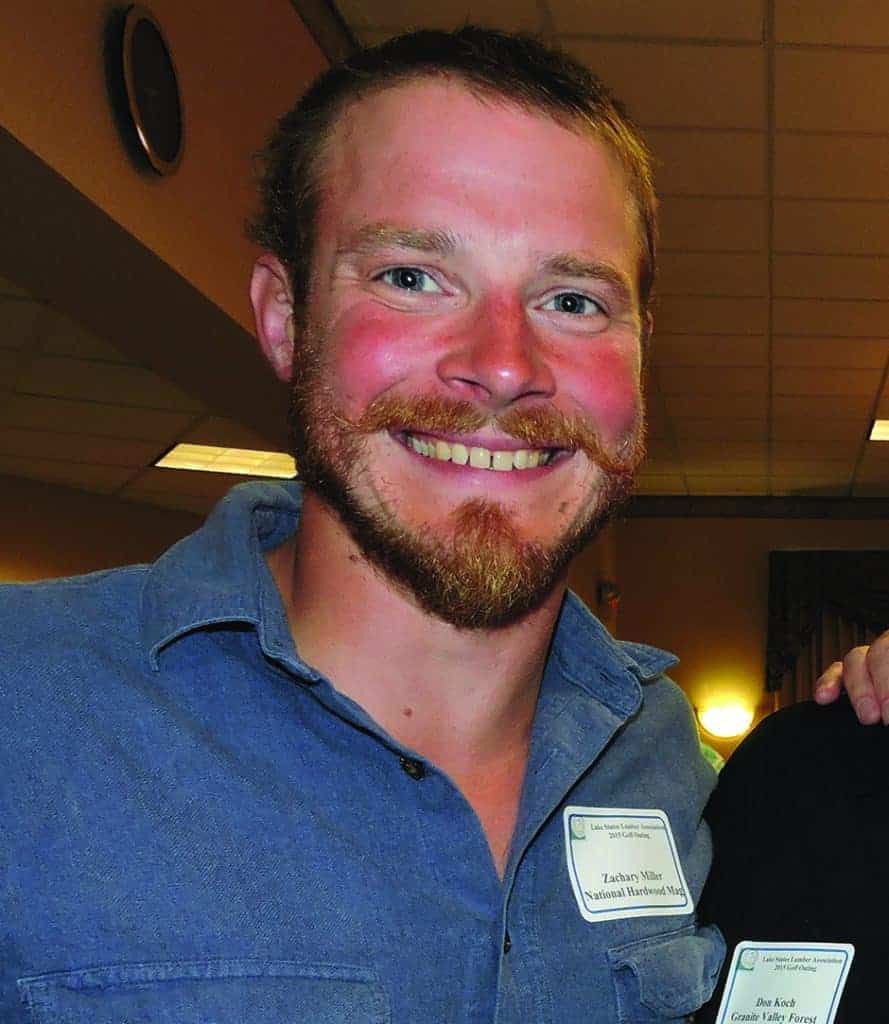 At the time of this writing there is little to no movement in Western Spruce-Pine-Fir with Cedar seeing moderate activity. With the recent curtailments and closures of mills in BC and U.S. South, supply in theory should tighten, stabilize prices and encourage buyers who are currently sitting on the sidelines. The following is what a few West Coast producers had to say:
Dean Garofano of Delta Cedar Specialties, Delta, BC said, "Here at Delta Cedar Specialties we have seen an increase in both inquiries and sales in January and early February after a very slow December. Despite the economic headwinds and talk of 2023 recession in the U.S. and Canada, Cedar seems to have found some traction heading into the spring.
The pace is far off what we have seen the last couple of years and not as strong as we would like but the reset has happened." Garofano continued, "Log and lumber prices have adjusted down to a price level that is more attractive to buyers and more competitive with lumber alternatives. There is still caution being exercised by distributors when it comes to purchasing too much volume or booking orders too far out. There is an abundant supply of lumber and logs available in a short timeline which allows for more 'just in time' purchases. With distributors stepping up to purchase Cedar in January and February, in preparation for spring, we now wait to see if weather will impact take away for the balance of the winter.
A mild end to winter will lend to more purchasing to replenish stock during the busier spring season. Product wise early 2023, timbers continue to show strength in both demand and pricing, while decking sales have improved although still slow. Narrow boards are still in abundance, fencing of all sizes has struggled and clear sales have been lethargic. The offshore market, typically heavy to Cedar clears has been slow to purchase for months and is the impetus of the clear lumber price declines we have seen in 2023. Shops and 4" clear items have seen the steepest declines."
Finally, Garofano had this to say, "Now that we are seeing more volume going through reloads, a lack of car availability has once again become a problem. Reloads are stating that they can't get cars loaded due to issues with the rail lines and the inability to deliver ordered rail cars, which has caused shipping delays. We have just come off of two very strong years for Cedar so it should be expected that demand would be somewhat muted. We are also waiting to see what impact the rapid interest rate hikes will have on consumers once they fully kick in. In the meantime, we will all have to keep our expectations realistic as we manage through this period and move onto better times."
Leslie Southwick of C&D Lumber, Riddle, OR said, "Supply is outpacing demand in the majority of lumber products, which I think is evident in the recent curtailments that have been announced in the Pacific Northwest. We were hopeful that the lumber market was going to have a small rebound after the holidays, but as we move through the first quarter there are too many factors that are keeping downward pressure on the market such as high interest rates, inflation, winter weather throughout the West Coast that has put jobsites on hold and new economic forecasts that housing starts are going to be less than last year.
Customers are cautious and know that the mills have lumber to sell, so there is no urgency to buy if they don't have an order. This is also keeping lumber prices depressed, which I think will continue throughout the remainder of the first quarter." Southwick continued,
"There has been a little more recent activity around Cedar products, but again as we move into the spring season I think finding the price level that customers want to purchase at is going to be key to getting confirmed orders. There is definitely a lot of supply in the market, so that will not be an issue for customers to get enough volume this year. I think in general that 2023 will be weaker than 2022, so it is going to be a grind this year to find the right balance between supply, demand and prices.
The market is going to be competitive this year and it is going to be about building relationships with your customers to get your foot in the door and keep product moving."
Aidan Coyles of Gilbert Smith Forest Products, Barriere, BC said this about supply and demand, "We are still in an inventory build mode on narrow products, demand has seen an uptick with customers looking towards the first quarter of 2023. Still business has not been substantial. We will have a surplus of inventory for a while. Prices appear to have stabilized for now, with some products already at pre-covid levels. Customers are quietly optimistic.
The general consensus is that the next six months will be more of the same, then we might start to see some market bounce back in the third and fourth quarters of 2023." Coyles continued, "Right now logs are still in abundance for us and are too expensive, but that is slowly being corrected. Snow continues to be an issue on the Coquilhalla Highway. We have had little downtime due to the cold so far fingers crossed. Looking forward into the new year there is very little interior logging activity as compared to previous years. This may result in a log shortage again when things get back to normality. I share in my customers sentiments, more of the same with 2×4 and 2×6 continuing to be a challenge until we can get out from underneath current inventory levels. Here's hoping for a better latter half of 2023."