Kane, PA—"Good markets provide opportunities to build customer base, secure relationships, and for Collins to reinvest for the future," stated Bo Hammond, Hardwood sales manager for Collins. Kane Hardwoods recently completed upgrades to the debarker, log infeed, air system, waste systems and setworks systems in the sawmill here.
The Kane facility is also adding pavement to their yard to preserve air-dried pack quality, adding power vents to kilns for better drying efficiency and effectiveness, and reorienting the air-dried yard. "All these are designed with lumber flatness, brightness and grade quality in mind for our customers," Hammond noted.
To learn more, go to www.collinsco.com.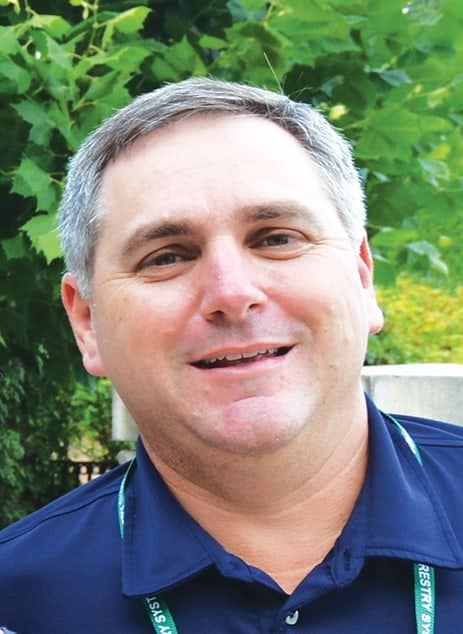 Lexington, NC—Brian Turlington, Vice President at SII Dry Kilns, based here, announced several installations of kiln systems that have been completed recently. SII Dry Kilns has installed and started up kilns in a variety of designs and locations including two kilns for Vaughan Bassett Furniture in Galax, VA, three kilns for Dixie Forest Products in North Wilkesboro, NC, one kiln for East Perry Lumber Company in Frohna, MO, one kiln for Rogers Lumber in Camden, AR, one kiln for John Boos & Co. in Effingham, IL, two kilns for MacDonald & Owen Lumber in Brookville, PA, one kiln for Stoltzfus Forest Products in Peach Bottom, PA, three kilns for Bingaman & Son Lumber Inc. in Kreamer, PA, three pallet kilns for Southern Packaging (two in Port Allen, LA and one in Woodville, MS), two pallet kilns for The Timbermen Inc. in Camak, GA, three Walnut steamers for Missouri Walnut in Neosho, MO and one Walnut steamer for Kendrick Forest Products in Edgewood, IA.
Additionally, SII has completed controls projects for Ferguson Land & Lumber in Rocky Mount, VA, and Appalachian Hardwood Lumber in Bedford Heights, OH.
SII Dry Kilns is a manufacturer of conventional package-loaded kilns, dual path continuous kilns and double track-loaded batch kilns, in addition to various types of fan sheds and multi-zoned pre-dryers for the Hardwood and softwood industries. SII offers complete kiln rehab and rebuild services including roofs and wall panels, doors, heating systems, fan decks and structural replacements.
SII Dry Kilns is a 50-plus-year-old family-owned company with 60-plus employees and has equipment in operation at over 2,000-plus drying facilities worldwide.
More information can be found at www.siidrykilns.com.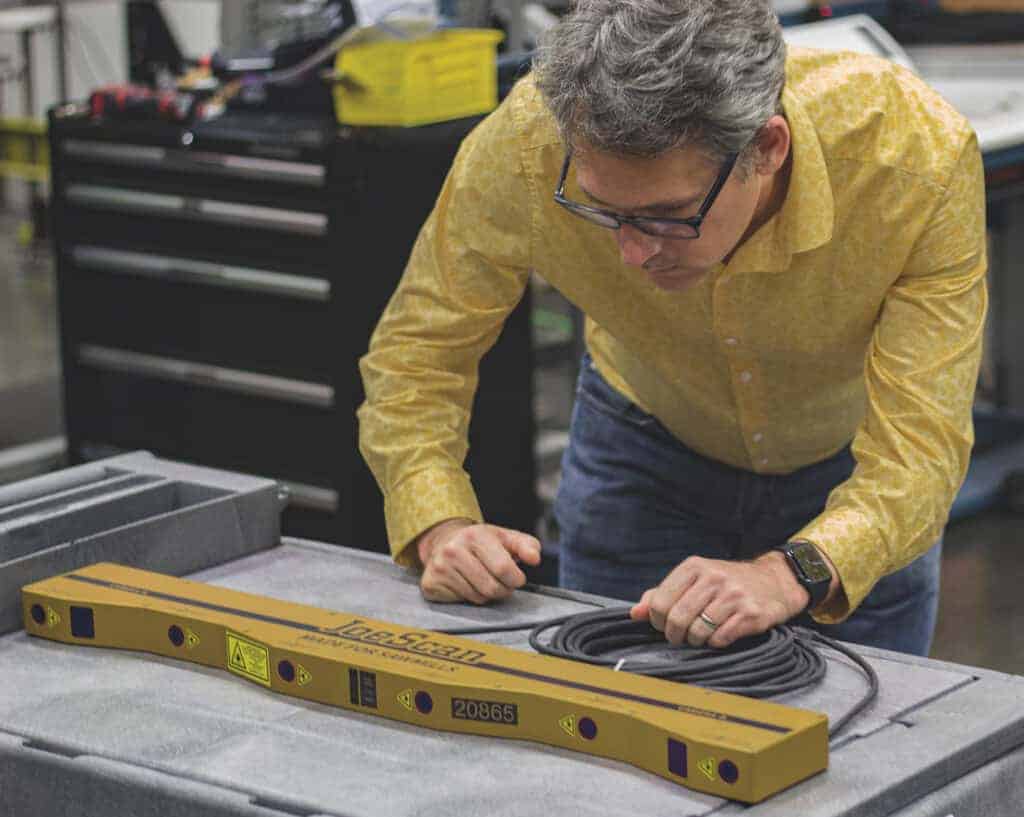 Vancouver, WA—The sawmill scanning experts at JoeScan, headquartered here, will soon bring the proven simplicity of their JS-50 scan head to more parts of the sawmill, according to a company spokesperson.
"Mills love how our latest JS-50 WX model performs on their edgers and trimmers," says JoeScan President Joey Nelson. "It's a robust, reliable platform that is very easy to use. So, we've been working hard to develop next-gen scanners for more machine centers."
JoeScan will debut several new scanners at the Timber Processing and Energy Expo trade show in Portland, OR on September 28, 29 and 30. The company invites attendees to stop by their booth or visit www.joescan.com to learn more. For additional information, contact JoeScan Senior Business Development Manager Blake DeFrance at 360-993-0069 extension 7008, or e-mail him at Blake.DeFrance@joescan.com.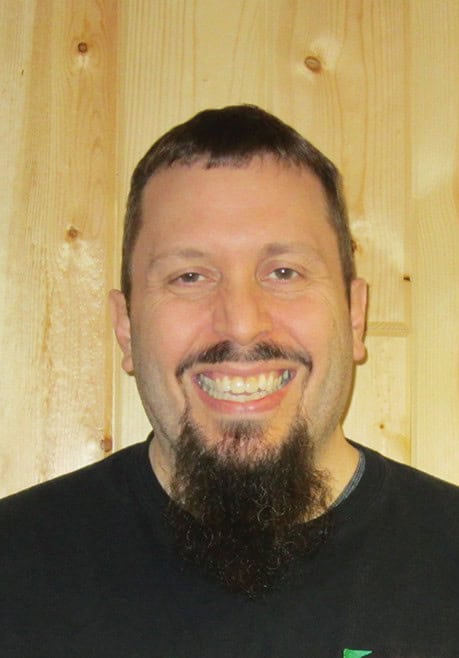 Newald, WI—Cleereman Industries, headquartered here, along with Cleereman Controls President Stefan Dracobly, recently installed and started up a new Cleereman 3-Saw optimized edger at B&B Lumber, a company that manufactures Hardwoods, in McConnellsville, NY.
Rich in logging and sawmill history, Cleereman Industries has developed and manufactured sawmill machinery for over 60 years using three guiding principles:
•Manufacture high quality products built for high production, increased yield and years of trouble-free operations.
•Use simple yet highly functional designs to minimize the number of moving parts while maximizing the performance and functionality.
•Provide unequaled service and support to its customers.

To learn more, go to www.cleereman.com.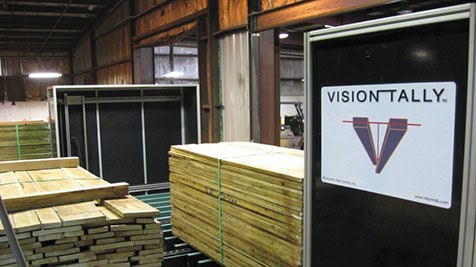 Crestview, FL–Sawmill MD, located here, recently announced that Matson Lumber Company of Brookville, PA, a Hardwood manufacturer, has recently started up the first VisionTally HD High-Speed System at their Corsica, PA operation to automate and improve their lumber tally process and results. The VisionTally HD High-Speed system scans a pack of lumber for both width and length in less than one minute.
The consistent accuracy of the VisionTally system along with the reports available from the VisionTally BundleQuery Database will revolutionize how the mill can rely on and use tally information, according to Sawmill MD.
"Quite a few of VisionTally's customers have told us that in addition to consistent, accurate lumber tallies, the VisionTally shows up to work every day, doesn't call in sick, and never takes a break," said Mike Ballard of Sawmill MD. "We would like to thank the team from Matson Lumber that worked with VisionTally to refine the first HD version of VisionTally at their facility," he added. "Burt Craig, President of Matson Lumber, has consistently told us that that he is pleased and that the VTHD is performing as promised."
Contact Mike Ballard or Duncan Ferguson at SawmillMD@mindspring.com for more information on the VisionTally HD system, or log onto their website, SawmillMD.com, to see a video of the VisionTally system and videos of the other products promoted by Sawmill MD.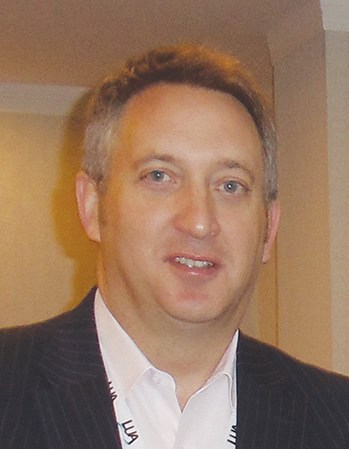 Saint-Georges, QC—BID Group recently announced it has entered into an agreement to acquire Smith Sawmill Service. The transaction brings together two customer-focused organizations and further expands BID's industry-leading operational life cycle product and service offerings to include the essential recurring saw and tooling capabilities required to support modern wood processing operations.
Smith Sawmill Service is one of the largest suppliers and service providers of saws, cutting tools, filing room equipment, and critical consumable products to the wood processing industry. Smith serves the North American market with both proprietary cutting technologies and industry-leading brands. With locations in Texas, Louisiana and North Carolina, Smith is a recognized service leader, equipped to meet the growing customer demand for personalized saw and knife repair and reconditioning solutions, according to a company press release.
"We are excited to partner with the Smith team. The combination of our organizations' capabilities is a natural fit given our shared emphasis on excellence in total customer experience," said Steven Hofer, BID's executive vice president, strategy and business development. "The comprehensive new line of products and services will offer our customers added value through the best complement of modern tooling technologies and services to meet their growing demand for the highest quality, innovative outcomes. Incorporating the Smith product and services into our BID Turnkey and wood process system offerings further complements the investments BID has made in the development of Blade, its set of cutting tools."
"I am incredibly pleased with the opportunity to unite with an industry leader like BID," said Paul Smith, president and CEO of Smith Sawmill Service. "I would like to thank our team for their dedication and hard work to build a thriving business. We are confident this partnership will provide our employees, suppliers, and loyal customers with greater opportunities and benefits."
The transaction is expected to close in Q3 2022 and is subject to customary closing conditions.
About BID Group
Since 1924, the privately-owned BID Group has been providing industry-leading solutions for its highly valued customers. As one of the largest integrated suppliers to the wood processing industry, and the North American leader in the field, BID Group is a one-stop source for guaranteed, comprehensive, and innovative solutions. The ability to provide complete, smart connected, turnkey manufacturing facilities that includes engineering, project management, equipment, software, installation, startup, and after-sales parts and services is the BID Group companies' strategic value to its customers. The company has offices in 15 locations situated to serve the predominant wood processing regions of North America. Learn more about BID at www.bidgroup.ca.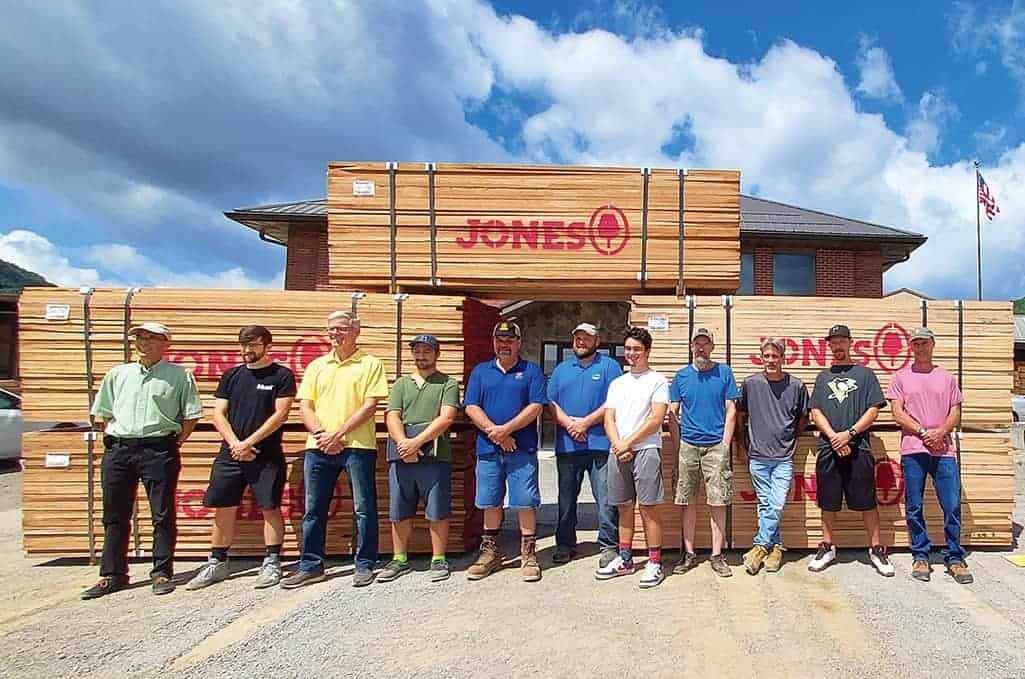 Memphis, TN – The National Hardwood Lumber Association, headquartered here, in partnership with Ron Jones Hardwood Sales Inc., recently completed a 3-Day Lumber Grading Short Course in Franklin, PA. Eleven students completed the course.
National Inspector Tom Byers taught the three-day class. The workshop intends to provide a basic understanding of the Hardwood lumber grading rules to salesmen, buyers, managers, office staff, and machine operators and can be used as a refresher course for current Hardwood lumber graders. Attendees get an idea of how the lumber grading rules are applied, specie identification, and a better understanding of the Hardwood lumber business.
Companies and employees can also use this workshop to identify a person's interest in becoming a fully trained lumber inspector. Employees who are successful at this level should consider attending the NHLA Inspector Training School in Memphis, TN.
If you are an NHLA member company or a non-profit organization interested in partnering with NHLA to host a 3-Day Lumber Grading Workshop at your facility, please contact Carol McElya at c.mcelya@nhla.com or call 901-399-7563.
The world's largest and oldest Hardwood industry association, NHLA represents companies and individuals that produce, use and sell North American Hardwood lumber, or provide equipment, supplies, or services to the Hardwood industry. It was founded in 1898 to establish a uniform system of grading rules for the measurement and inspection of Hardwood lumber. Since 1980, its headquarters have been in Memphis, TN. To learn more about NHLA, visit www.nhla.com.