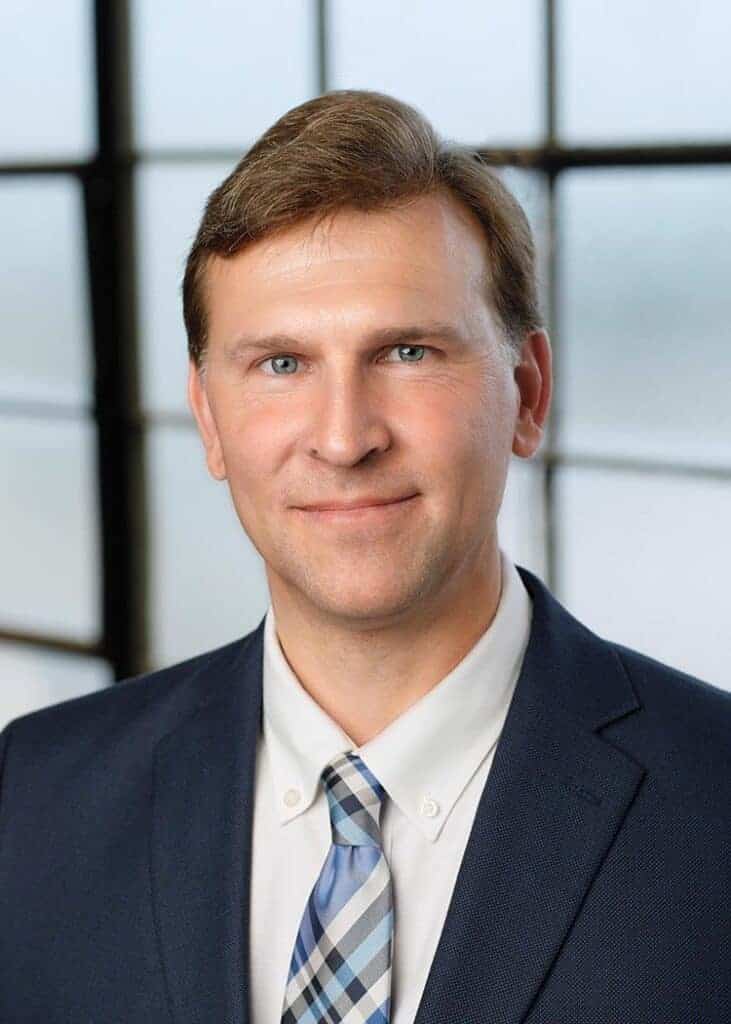 Buffalo, NY and Tillsonburg, ON—U-C Coatings, LLC, located in Buffalo, and Breeze Dried Inc. of Tillsonburg recently announced that U-C Coatings will be the exclusive authorized distributor of Breeze Dried™ lumber drying sticks in the U.S. for less-than-truckload ("LTL") quantity orders starting in 2023. Breeze Dried Inc. will continue to directly fulfill all full truckload sales to customers in the U.S. and all Canadian customers.
"Adding Breeze Dried™ sticks to our group of products gives us another great way to help our customers minimize drying defects and protect their lumber," said Chris Fehr, national sales director for U-C Coatings. "It's a natural fit with Anchorseal and Shade-Dri," Fehr added.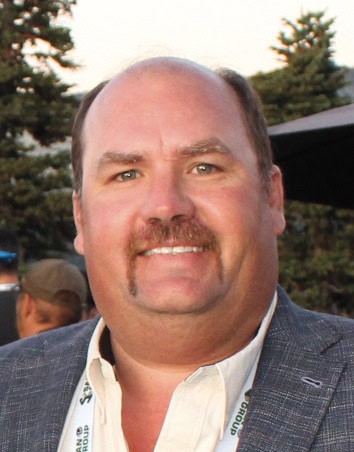 President of Breeze Dried Inc. Mike Penner said, "This partnership with U-C Coatings for LTL quantity orders of Breeze Dried™ sticks will improve service and distribution to our LTL Breeze Dried™ customers. It will also save on shipping costs for our customers. We look forward to increasing our products' availability in the U.S., while reducing the landed cost per unit to our customers. We will continue to serve our long-term full truckload customers directly from our manufacturing facility. This will have zero change or impact on our large list of existing truckload customers and allow Breeze Dried Inc. to concentrate its efforts on making sure lead times and inventories are advantageous for them."
U-C Coatings is a leading manufacturer and supplier of premium wood protection products. U-C Coatings' products have been used in a variety of industries, including Hardwood and softwood logging and lumber production, wood products manufacturing, woodworking and wood decking markets for more than 50 years. U-C Coatings manufactures Anchorseal, Gempaint, Log Savers, Flitch Savers, LogDawgs, as well as Britewood XL, and Sol-Brite E.
Breeze Dried Inc. is the original creator of the patented, and very well received Breeze Dried™ unique profiled drying sticks. Breeze Dried Inc. has been manufacturing and selling their lumber drying sticks worldwide since 1995. Designed to prevent sticker stain during the drying process, Breeze Dried™ sticks have effectively eliminated lumber degrade from stick shadow, while also improving yard safety and reducing drying costs for customers.
For any questions regarding this new partnership please call U-C Coatings at 716-833-9366 or Breeze Dried at 519-842-6841 or visit www.breezedried.com or www.uccoatings.com.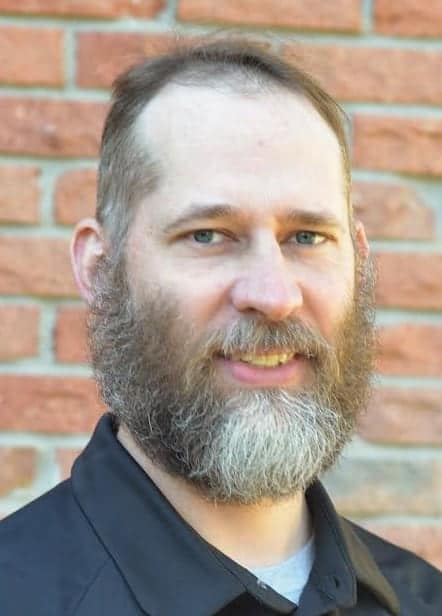 Plessisville, QC—Carbotech Group, with its head office here, recently announced that Matthew Phillips will be joining the group as account manager – U.S. South. "Matthew has more than 10 years of experience in various management roles in the industry," said Eric Michaud, vice president of sales and marketing. "We know his expertise will allow him to provide outstanding guidance and help our customers with their projects and their needs to improve their processes."
Phillips will represent both Autolog and Carbotech products.
Carbotech is among the most innovative companies in the industry and has been a major industry player since its creation, according to a company press release. When Carbotech acquired Autolog, which has over 30 years of knowledge and expertise in sawmill optimization/automation technologies, it took a big step towards offering a truly comprehensive range of turnkey solutions for the industry.
Their loyal customers include companies of all sizes, and some of them are known worldwide. Carbotech Group offers solutions for every part of the sawmill process that results in immediate productivity gains and increased success, the company stated.
To learn more, go to www.carbotech.ca and www.autolog.com.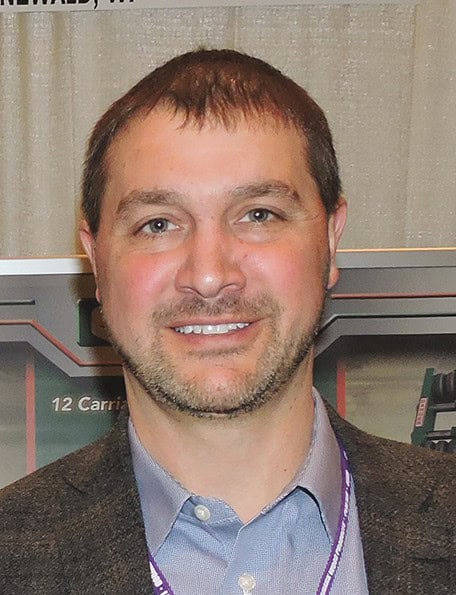 Newald, WI–Cleereman Industries/Cleereman Controls, headquartered here, recently performed a number of equipment installations at companies that manufacture Hardwood lumber, according to Vice President Paul Cleereman.
Campbell-Rodgers Lumber Co. of North Garden, VA installed an LP-42 Linear 4-Headblock Carriage, Cleereman Sawyers Cab and Cleereman Carriage Controls with 3-D Scanning optimization package.
North Ridge Hardwoods of McAlisterville, PA installed a Model 380 4-Headblock Carriage.
WBL Hardwoods Inc. of Nicktown, PA installed an LP-42 Linear 3-Headblock Carriage, Cleereman Carriage Controls with 3-D Scanning optimization package, Cleereman Modular Track Frame, Cleereman Sawyers Cab and Cleereman Model 125 Carriage Drive.
AAA Hardwoods of Weyauwega, WI replaced their existing carriage controls with a new Cleereman Controls package with Cleereman Carriage Controls with 3-D Scanning optimization package.
Rich in logging and sawmill history, Cleereman Industries has developed and manufactured sawmill machinery for over 60 years using three guiding principles:
•Manufacture high quality products built for high production, increased yield and years of trouble-free operations.
•Use simple yet highly functional designs to minimize the number of moving parts while maximizing the performance and functionality.
•Provide unequaled service and support to its customers.
To learn more, go to www.cleereman.com.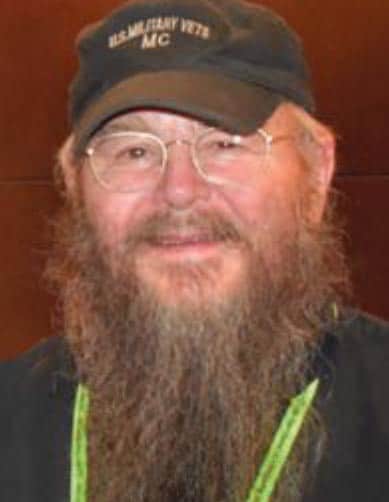 Crestview, FL–Sawmill MD, located here, recently announced that Allard Lumber Co. of Brattleboro, VT has replaced an even-end picture-based tally system with the first production model of the VisionTally HD (VTHD) High-Speed System to automate and improve their lumber tally process and results while reducing man hours required significantly.
The VisionTally HD High-Speed system scans a pack of lumber for both width and length in less than one minute.
Cliff Allard, owner, advised that the VTHD has performed beyond expectations as far as the tally process and results. Allard stated that the reduction of man hours required by not having to identify the short boards for length has significantly reduced man hours per MBF to tally and that has accelerated the ROI on this project.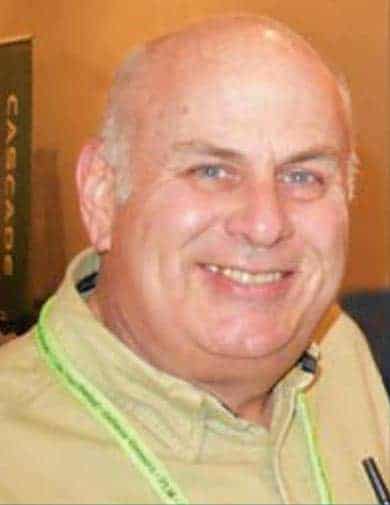 The accuracy of the VisionTally system along with the reports available from the VisionTally BundleQuery Database will revolutionize how Allard Lumber Co. can rely on and use tally information, Sawmill MD states.
VisionTally users have been consistent with reporting positive results from the VisionTally system at their facilities and, to quote Mike Penner of Townsend Lumber, "VisionTally is the first project that started making me money as soon as I turned it on."
Contact Mike Ballard or Duncan Ferguson at SawmillMD@mindspring.com for more information on the VisionTally HD system, or log into their website SawmillMD.com to see a video of the VisionTally system and videos of the other products promoted by Sawmill MD.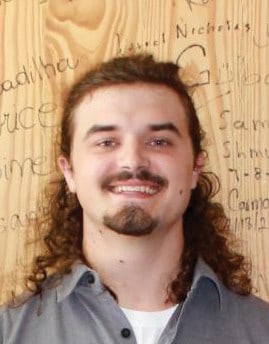 Jackson, MS—In July of 2019, the Mississippi Lumber Manufacturers Association, headquartered here, created the Mississippi Lumber Manufacturers Association Endowed Scholarship in the Department of Sustainable Bioproducts at Mississippi State University. Recently, Mississippi State University student Matthew Jernigan was awarded the 2022 Mississippi Lumber Manufacturers Association Annual Scholarship.
Jernigan is originally from Greenville, MS, but he grew up in East Texas. Jernigan planned to graduate from Mississippi State in December of 2022 with a Bachelor of Science degree in Sustainable Bioproducts. He hopes to enter into the research field.
MLMA Executive Director Ellery Jones recently met with Jernigan and MLMA board member Dr. Dan Seale in Starkville to congratulate Jernigan on his scholarship.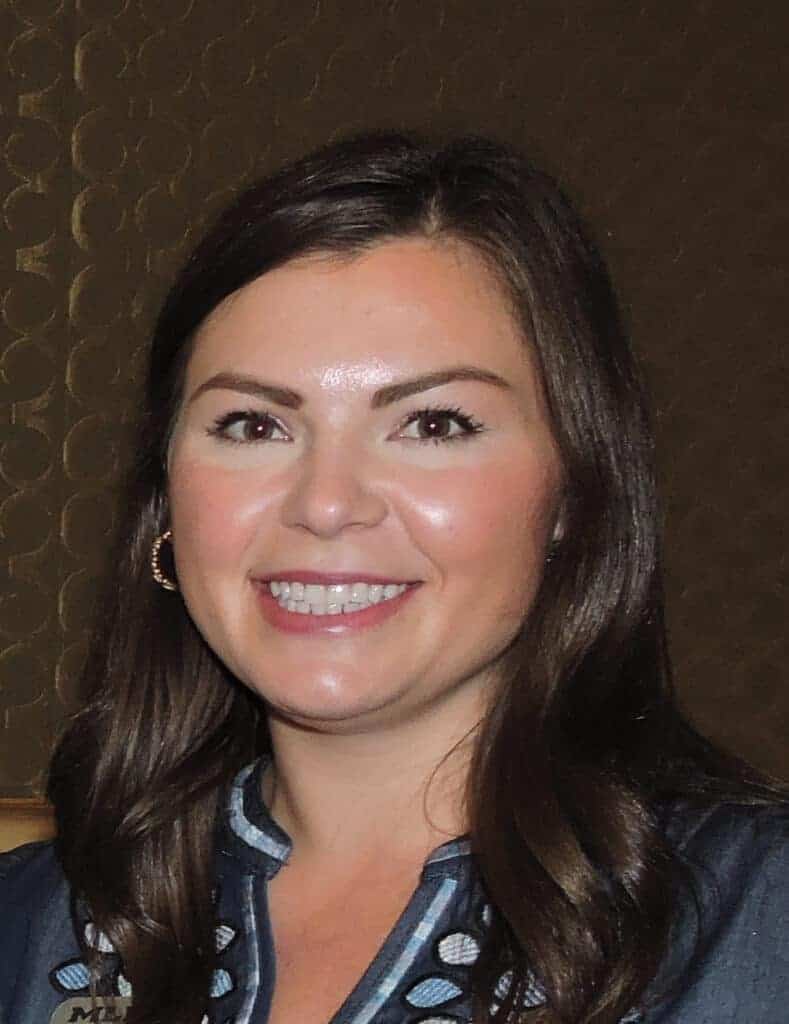 To learn more, go to www.mlmalumber.com.