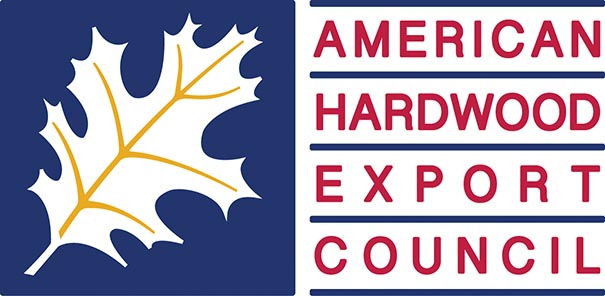 AHEC Works with Young Designers in Germany and a Prestigious Berlin Museum to Showcase the Environmental Credentials of American Hardwoods.
Designers today have an enormous influence on how products are made and where, with what and how they are manufactured. The future of this shift lies within the next generation of designers – the students and recent graduates who are likely to shape the industry for decades to come. Thus far, the global pandemic has largely robbed this generation of opportunities to showcase their ideas and products to international audiences. Working with AHEC, they now have both a platform to demonstrate their talents and an incentive to rise to the challenge and come up with innovative products, objects and ideas that reflect and accelerate the transition towards slow design.
The concept of 'slow' – as understood in terms of slow fashion or slow food – has come to entail a holistic approach to creative thinking, production processes, and products. It does not refer to how long it takes to design or do something, but rather to an expanded state of awareness and accountability for our daily actions. Products that keep materials in circulation for as long as possible are increasingly appealing. In parallel, the global COVID-19 pandemic has made people re-evaluate their lives and reassess how they want to spend their time, as lockdowns, working from home and social distancing have transformed the way we live and work. All over the world, once-hectic routines have been forced to slow down drastically, making people even more aware of what and how they consume.
SLOW consists of nine projects from emerging designers hand-picked by a selection panel comprising their university tutors, the project's manufacturing partner (German workshop Holzfreude), three professional mentors (Hanne Willmann, Sebastian Herkner and Garth Roberts), and the AHEC team. Working with four species that are abundant in the U.S. Hardwood forest but under-represented in export markets–American Red Oak, Cherry and Hard and Soft Maple–each designer has created an object that reflects their approach towards the theme 'slow design for fast change'. The result is a wide range of products, including bowls, chairs, benches, shelving systems, tables and modular furniture elements. This variety reflects the diverse voices and ideas that define the design industry today, united by an emphasis on sustainability, longevity, and a focus on quality.
The pieces will be exhibited from November 26, 2021 through February 20, 2022 at Berlin's prestigious Kunstgewerbemuseum (Museum of Decorative Arts). Woven among the museum's permanent exhibits, these contemporary pieces represent fresh design voices that articulate new ways of thinking about sustainability and accountability in terms of design, material choice and the production process. Full life cycle environmental impact analyses have been produced for all pieces and are an integral part of the project messaging.
The values of our society are changing. As much as the rise of individualism generated a diversity of lifestyles and approaches to consumption, it has also brought about a changed understanding of quality in terms of design. Today, more and more of us are taking into account considerations such as the design process and materials used when making buying decisions, alongside the broader concerns of sustainability and quality.
As noted by AHEC European Director David Venables, "Strong, tactile and visually appealing, wood is essential in an era of plastics, over-consumption and climate change, because of its low impact on the environment and the fact that it can be easily recycled. As well as being a material for making, it is also a low-impact fuel and a carbon store. This project presents four underused timbers and questions the assumption that the most well-known varieties of wood are always the only 'right' woods to use." The American Hardwood forest provides us with a wide range of species, but one of the keys to sustainability is to make sure demand for individual species matches what nature provides. It is AHEC's goal that through this and similar projects around the world this message comes through loud and clear as we showcase and celebrate emerging design talent as well as highlight the sustainability and versatility of wood as a design material.
For more information on this project and other initiatives by AHEC, please visit our website at www.americanhardwood.org.