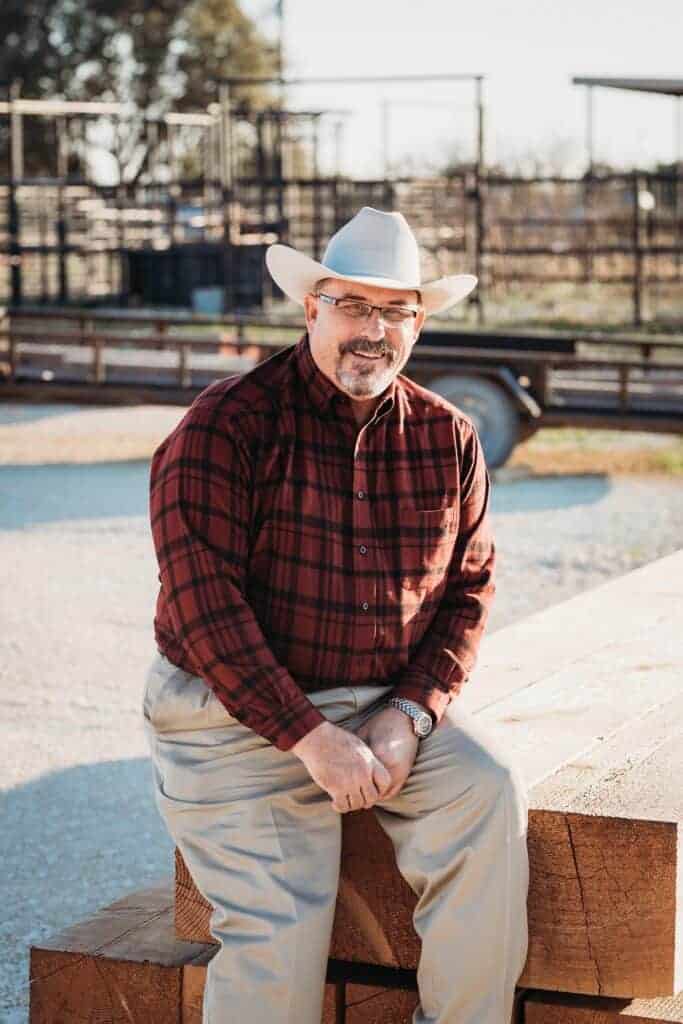 Lampasas, TX— Pelican Bay Forest Products, with offices located here, is a national company with distribution yards in Washington, Oregon, California, Idaho and Texas. Deep in the heart of Texas is the Lampasas office, busily buying and selling Softwood. While Pelican Bay doesn't sell to contractors, their subcontractor, BHR Timber, timber wholesaler, does. Herb Pearce is vice president of BHR Timber and chief trader for Pelican Bay's Texas enterprise, coming to work each day with multiple duties.
Each trader is responsible for their own product lines and different mills. Pearce's specialty is buying and selling No. 1 or Select structural grade Douglas Fir timbers, which mainly go to timber frame. Douglas Fir is known for its engineering strength and value, with Pelican Bay cutting 54′ lengths of straight timber. These are appearance grade timbers in residential and commercial grade products for the Texas market. Other woods handled by the office are Larch, Hemlock, Hemlock Fir and White Fir, Ponderosa Pine, Southern Yellow Pine, Lodgepole Pine, ESLP (Englemann Spruce-Lodgepole-Pine), Spruce-Pine-Fir, Alpine Fir, Redwood, Alaskan Yellow Cedar, Western Red Cedar and Inland Red Cedar. The Lampasas distributor purchases about 3 million board feet of Softwood yearly from mills to resell. It's all done by seven people: Pearce, three more traders, two yard workers, and a controller.
"We are the brain surgeon of the wood industry rather than the general physician." 

Herb Pearce, chief trader, Lampasas, TX-operations, Pelican Bay Forest Products
Pearce brings a lot of experience into play. He stated, "We buy and ship direct, priding ourselves on the timber being a very high-end type of product and job-specific. All the timbers are cut FOHC, free of heart center, and only one piece has had an error over the last eight years. We are the brain surgeon of the wood industry rather than the general physician."
Along with their specialty timbers, Lampasas sells a Douglas Fir tongue-and-groove in sizes 1×6, 1×8, and 1×12 to showcase walls, floors and ceilings. While dimensional Douglas Fir and Hemlock Fir are their number one traded species, Pearce remembers a rare request for the beautiful, rugged Texas Mesquite hardwood. "You have to realize this wood is full of defects, extremely hard, and can even come with bugs—but that's part of its appeal." The company is known for its unique product line.
Service integrity is an everyday part of the trading process. Sharpened logistics and good customer communication ensure that product arrives and is delivered to the project site on time. "If there are any issues, we take care of things immediately," said Pearce. "We try to work with our customers and have satisfied customers, and 99.9 percent of the time, we do!"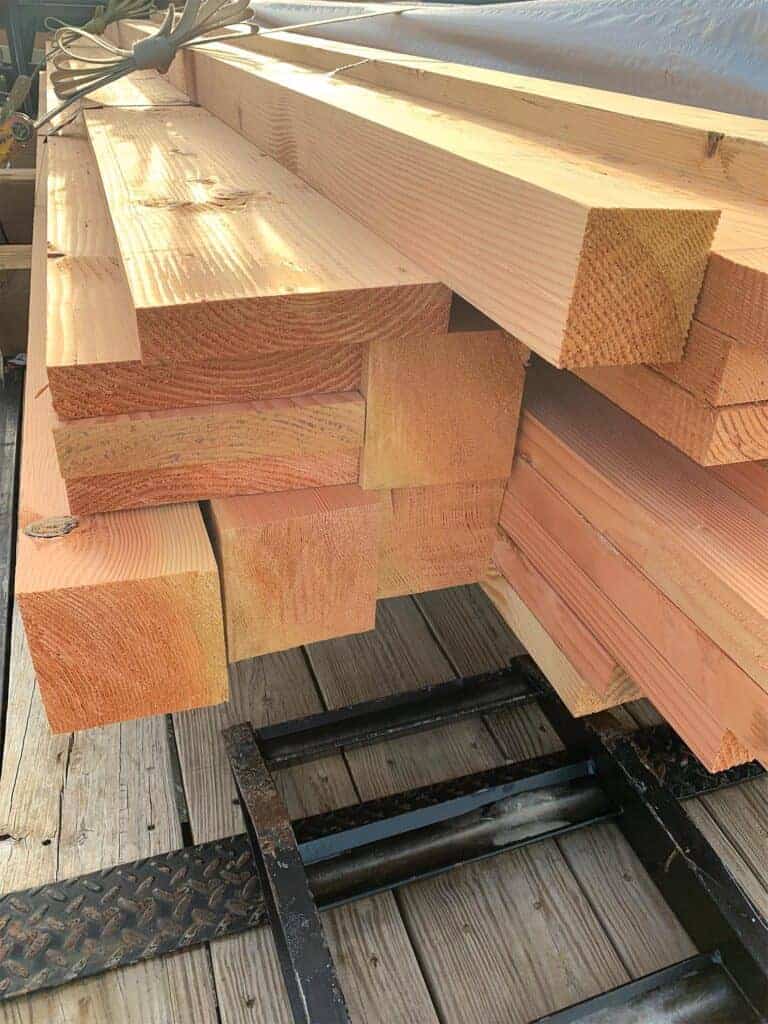 The business is in an upswing. "What we've seen in our Texas market during the coronavirus pandemic is that people are investing in their homes and long-term projects. We have not seen any letup," commented Pearce.
It hasn't always been that way. Herb Pearce has seen a lot of ups and downs in the lumber trades, and it's made for an interesting life. Pearce played five years for Texas Tech University's Red Raiders on a football scholarship and then traveled Asia with his wife. They moved from Hawaii to Portland, Oregon when he decided on more education at Portland Bible College. It was there that Pearce used his eye for opportunity, while laying particle board sub-floorings in new houses. "There were big scrap piles on every site. I thought, 'There has to be some value in that scrap!'" Pearce began sorting, then remanufacturing wood scraps into a new product: 2′ screened bird blocks for use in venting roofing. He built that niche for 25 years, resulting in two plants. One thing led to another, and Pearce opened several mills for his HLPC Company that sold to the West Coast truss industries. Pelican Bay Forest Products was a major customer and the relationship was a good one.
Then came the housing crisis of 2008. "Our sales went from over a million dollars to a hundred thousand per month. It was catastrophic," recalled Pearce. "We were able to close HLPC down and come on 100 percent with Pelican Bay, opening our distribution center in Texas in 2011."
The home office is on a ranch that Pearce bought years ago, falling in love with the area and realizing it was a great commercial location. Lampasas is in central Texas, within a two-hour drive to Austin, San Antonio, and the Dallas and Houston metroplexes. "We are in the heart of the world's greatest markets! That's where the main population is in the state of Texas," said Pearce. He also liked coming home to Texas after 25 years in Oregon.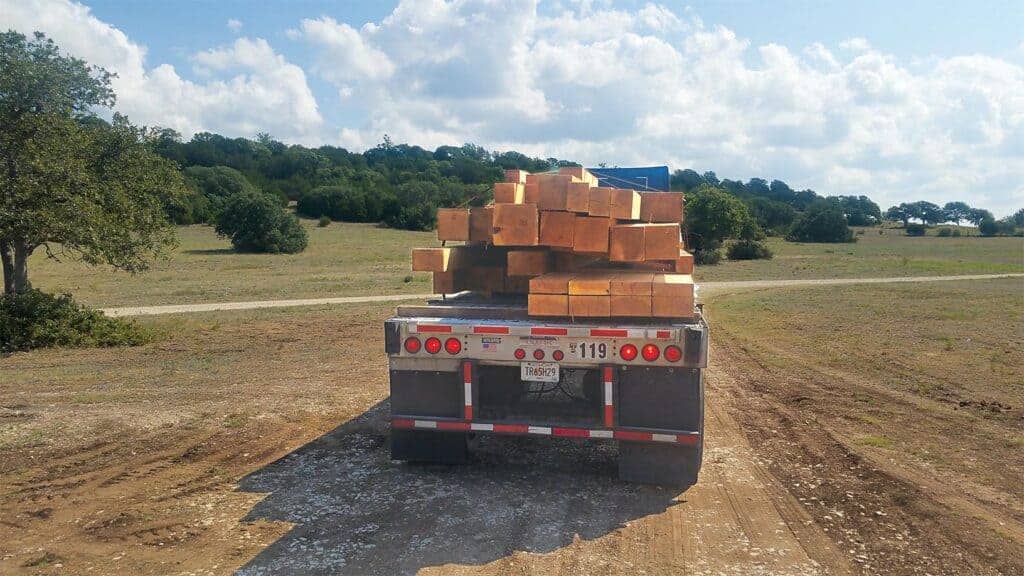 The Pelican Bay Forest Products slogan is "Focused on the Future with Respect for Tradition." For Pearce, the future takes the form of recruitment into the industry. "We need to find younger talent in this industry who will come in and carry the mantle. We're looking for innovators and people who will have a long-term effect, like the founding fathers of the wood industry. Honesty and integrity are the values we want to carry on," explained Pearce.
He added, "This industry is hard work. It's an industry that you have to stay with it because it changes from one day to the next. It is always being created. This is not sitting in front of a computer, but is customer relationships. Interpersonal skills take time to develop—it's like grinding it out!"
Pearce speaks from his own experience. Many of his customers go back 35 years or more. "I consider them friends, almost family. From the supplier side to our customers, all the way down the chain we want to maintain those relationships."
Pearce's participation in the North American Wholesale Lumber Association convention spurred his thinking about the future of the industry. The Lampasas office is also a member of the Timber Framers Guild and the National and Texas Homebuilders Associations. Pearce is a Director of the 100 Club in Texas, finding reward in the club's mission, to assist the families of fallen law enforcement officers and firefighters.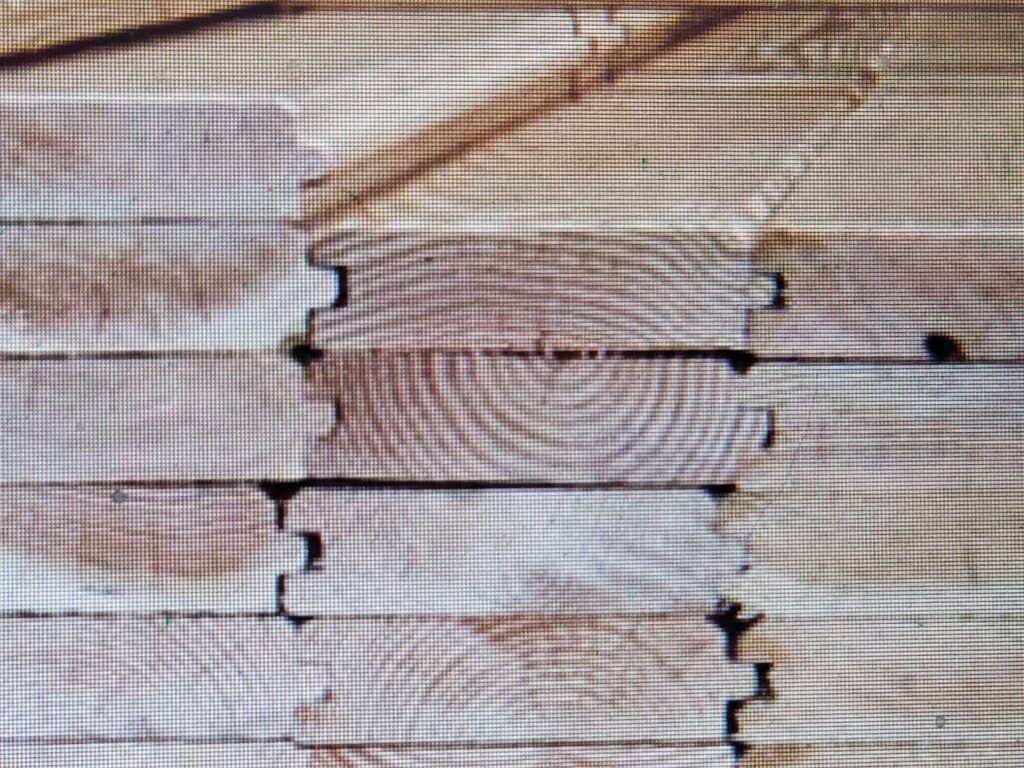 Pelican Bay Forest Products in Lampasas, Texas displays passion for excellence in product, service, and relationships, exemplified in their chief trader. People in the wood industry everywhere can relate to—and take pride in—these qualities.
Learn more: www.pelicanbayfp.com/home and www.bhrtimberproducts.com.