Monticello, AR—For three decades, Maxwell Hardwood Flooring has been a vital and trusted resource for countless homeowners. Based here, the company came into being in March 1992, when Tommy Maxwell – who had spent many years working in the Hardwood flooring industry – fulfilled a lifelong dream to own his own company.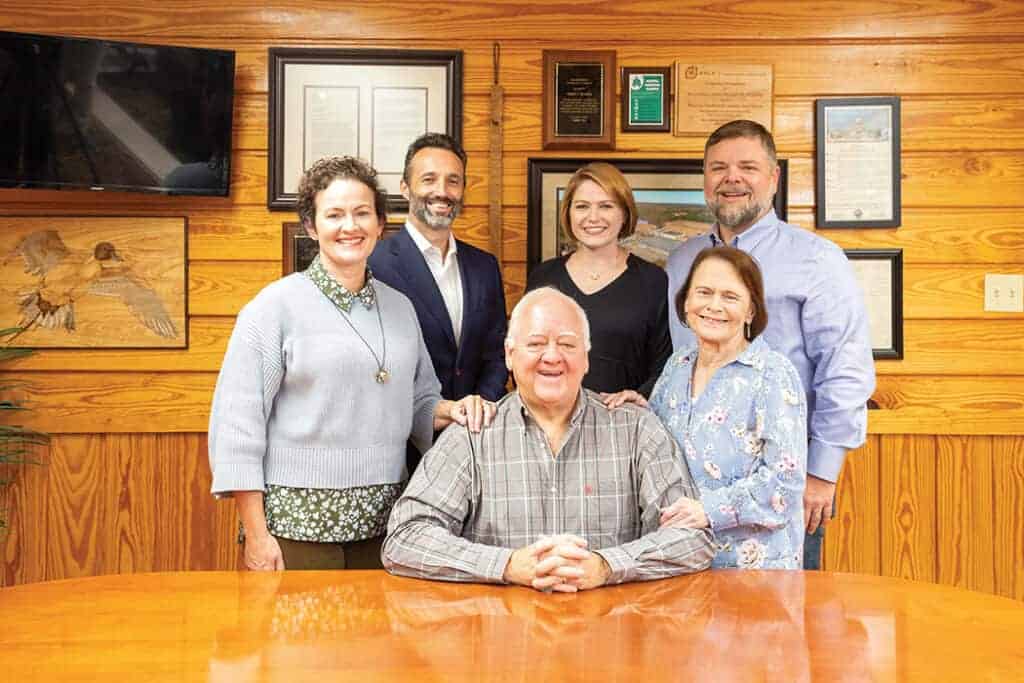 "I had a sales background in multiple companies, and I knew all the competitors and they knew me," Tommy recalled. "I also knew the customers and I decided I was going to go in business for myself. This mill came up for sale. So just on a shoestring, we bought this business with some help from family putting up some money. I put what little I had, and then we went to work."
At the start, the business consisted of a single mill, 33 employees, and one production line which ran unfinished strip flooring in Red and White Oak. But Tommy and his wife Beth were undeterred, consistently investing profits back into the company, the community, and their employees. That investment has paid off in the form of stability and growth, and today the company employs more than 250 professionals who work across three different operations manufacturing a variety of products in both Red and White Oak, Hickory, Walnut, and Maple.
Perhaps it was only natural that Tommy and Beth's children would eventually find themselves a part of the company. In fact, although Tommy continues to serve as chairman and CEO of Maxwell Hardwood Flooring, daughter Kristi Prince now serves as CFO and son Wil is president.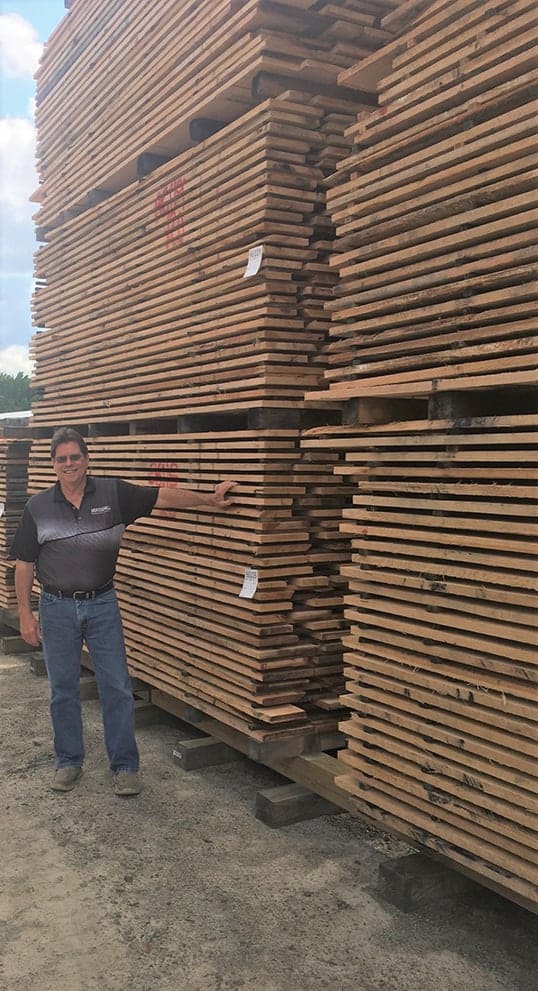 "My sister and I are an integral part to the second-generation family here and we're still both young and invested in the longevity of Maxwell Hardwood and our flooring businesses," Wil noted. "We have three separate mills, Maxwell Hardwood Flooring, Ouachita Hardwood Flooring and Townsend, Inc."
The family partnered with Shay Dugal, in 2005 to open Ouachita Hardwood Flooring and then again in 2011 to start operations at Townsend, Inc. At the time, Dugal owned Custom Wood and Moulding in Strong, AR and had over 15 years of experience in the Hardwood industry.
Located in Warren, AR, in the former Armstrong/Sykes Plant, Ouachita Hardwood Flooring, which manufactures unfinished plank and specialty products, shares space with the engineered facility, Townsend, Inc.
Dugal, co-owner and general manager at the Warren operations, said, "Our companies are strong because they derive strength from a combination of experience in leadership and an extensive knowledge in manufacturing. This experience can be found at every level, from upper management to sourcing and drying lumber, and at every position on the production line. We work hard every day to make a quality product and our commitment to make sure that happens is something every employee strives for and takes pride in. More importantly, I think we listen and keep an open line of communication with our customers, so that we can be the supplier they need us to be. All of these factors will help us continue to grow and only make us stronger."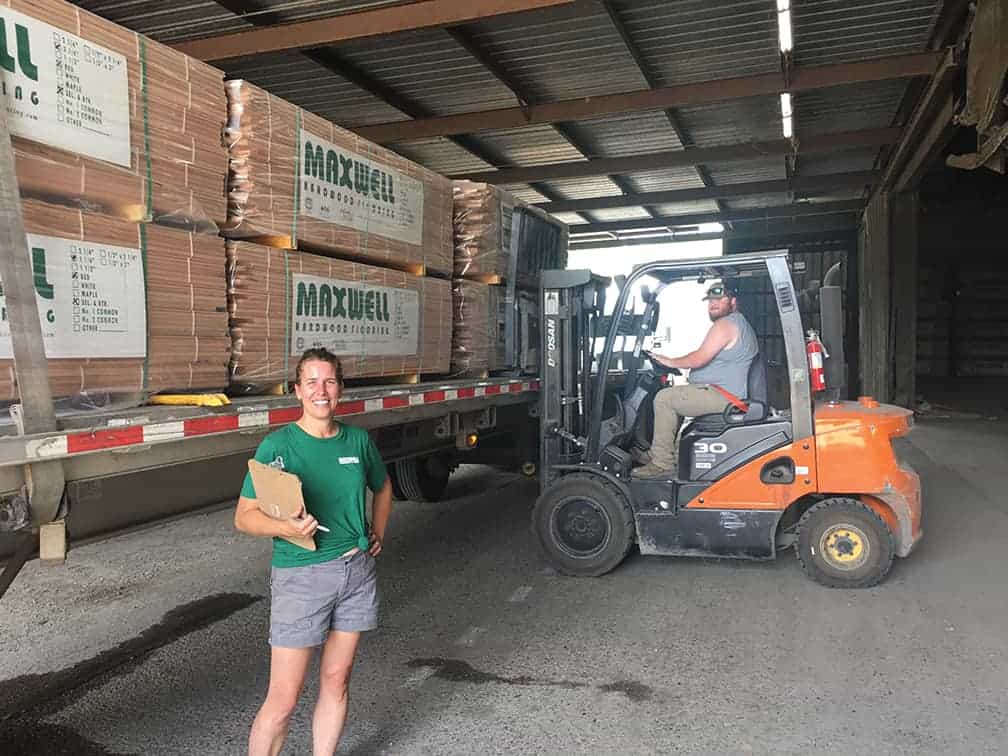 Wil Maxwell also stressed that the company continues to invest in its people and processes. "We feel it's important to upgrade our facilities on a consistent basis. We've bought several new Taylor forklifts in the last couple of years," he said. "Pre-COVID we had ordered a significant upgrade in technology and a rough end and finish end optimizing scan and chop system. It's been in the works for multiple years and we've just now in the last year been able to integrate it into the line. These systems are designed for improvement and efficiencies and safety. One of the big aspects of it, and we certainly saw this through COVID, was the difficulty in hiring manual labor, and so these machines honestly make jobs easier for our employees."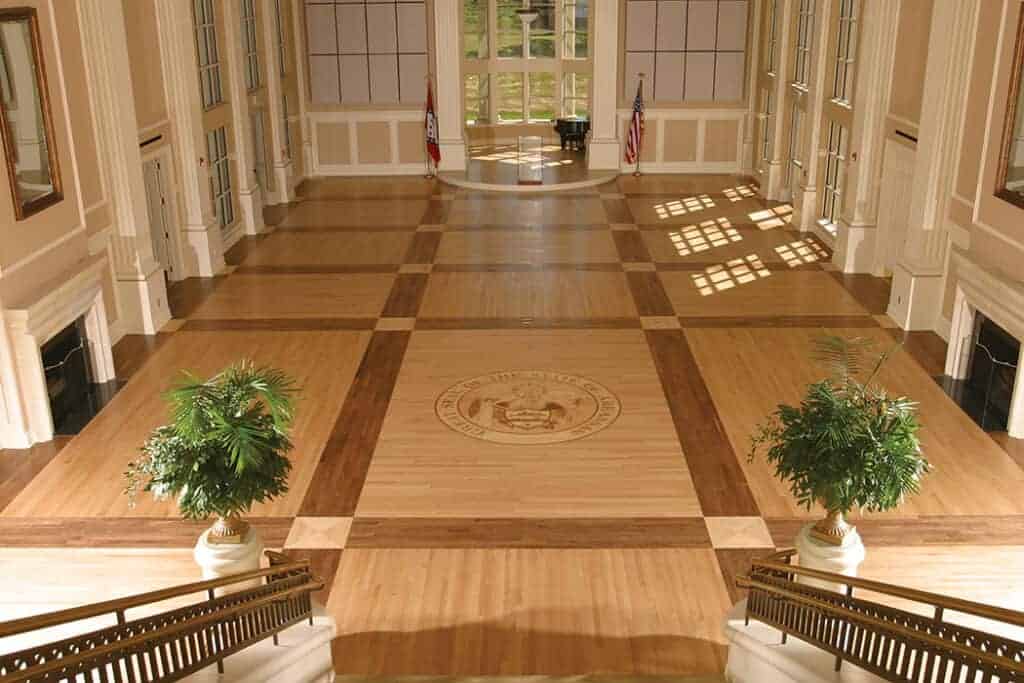 Wil also touched on the role that technology plays in remaining competitive at a time when labor and supply chain issues have bedeviled more than a few lumber providers.
"There is no doubt the efficiencies of production per hour and/or shift or per year are an integral part of being competitive in the everyday flooring marketplace," he said.
In fact, Wil's dad, Tommy, recently toured the Townsend facility and was impressed with the new technology.
"I had not been through the plant in Warren since the latest upgrades and I was there recently and decided to walk through. I could not believe all the improvements," he said. "It was great to see the lines running so efficiently."
Wil said that consistent improvement remains the goal of the company.
"We will continue to grow in our lumber usage here at Maxwell Hardwood and our sister companies, and our need and desire for great relationships with our lumber suppliers are an important aspect of that," he said.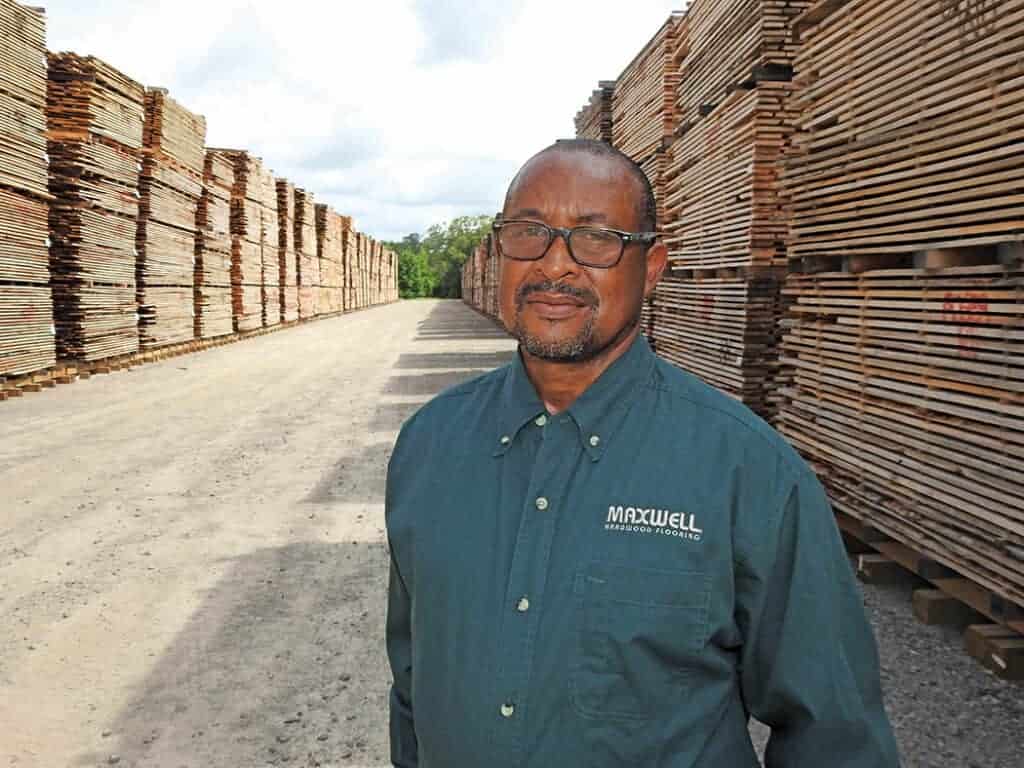 In fact, Wil noted, Maxwell Hardwood Flooring works with approximately 50 sawmills nationwide, most of them within a 300-mile radius of southern Arkansas, including mills in Mississippi, Louisiana and Texas. At the same time, the company will reach as far as it needs to in order to meet its customers' needs, working with suppliers out of Pennsylvania, Northern Missouri, Wisconsin and Indiana.
"Some specialty products that we deal in require an entirely different sawmill, so that's the reason for the number of mills that we deal with," he said. "We make a large volume of strip flooring, but we are also making a large volume of plank flooring and specialty flooring, custom made flooring, along with Red and White Oak, Hickory, Walnut, American Cherry and Maple. All those species certainly add to the overall product diversity of our product offerings. We are one of the very few companies, if not the only one in the country, that makes a 1-1/2-inch to 10-inch solid wood floor and every available size between. There is nobody in the country that makes more unfinished wood flooring in different aspects than we do. We have the most diverse unfinished solid and engineered flooring line in the country."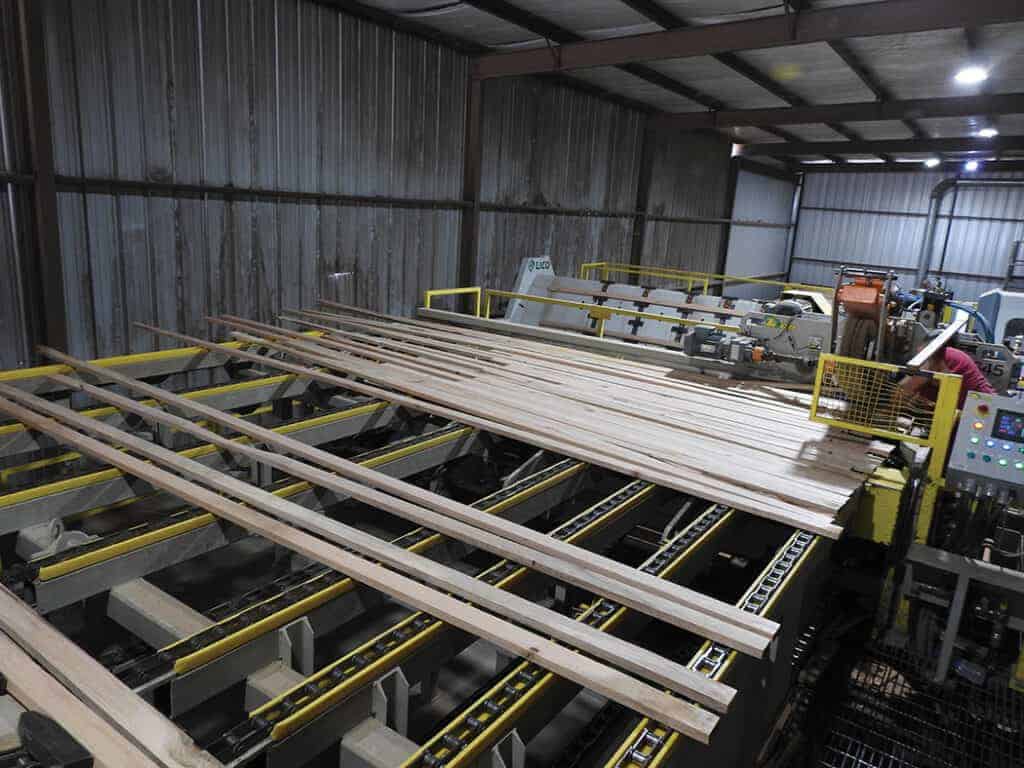 This extensive product offering has helped fuel the growth of Maxwell Hardwood Flooring, which today sells to wholesale flooring distributors throughout the entire United States, as well as Canada. But as any successful businessperson will tell you, a company's products are only as good as the people who make and sell them. Wil said that Maxwell Hardwood Flooring is acutely aware of this and works hard to make sure that its employees know that they are valued.
"We have always told our employees the one thing you can count on is that we are going to get you a paycheck on Friday, in the good times and the bad times," he said, emphasizing that consistency is also appreciated by customers and vendors. "Whether it was 2008 or during COVID, we worked diligently to remain in business and to remain viable to buy lumber from our suppliers. That doesn't always mean it's going to be the price they want, but we are going to buy volume and we are going to pay them on time and that's two things that we consistently strive to do. We are there for them when times get tough, and they are there for us when it is easy to sell. The consistent relationships are the key."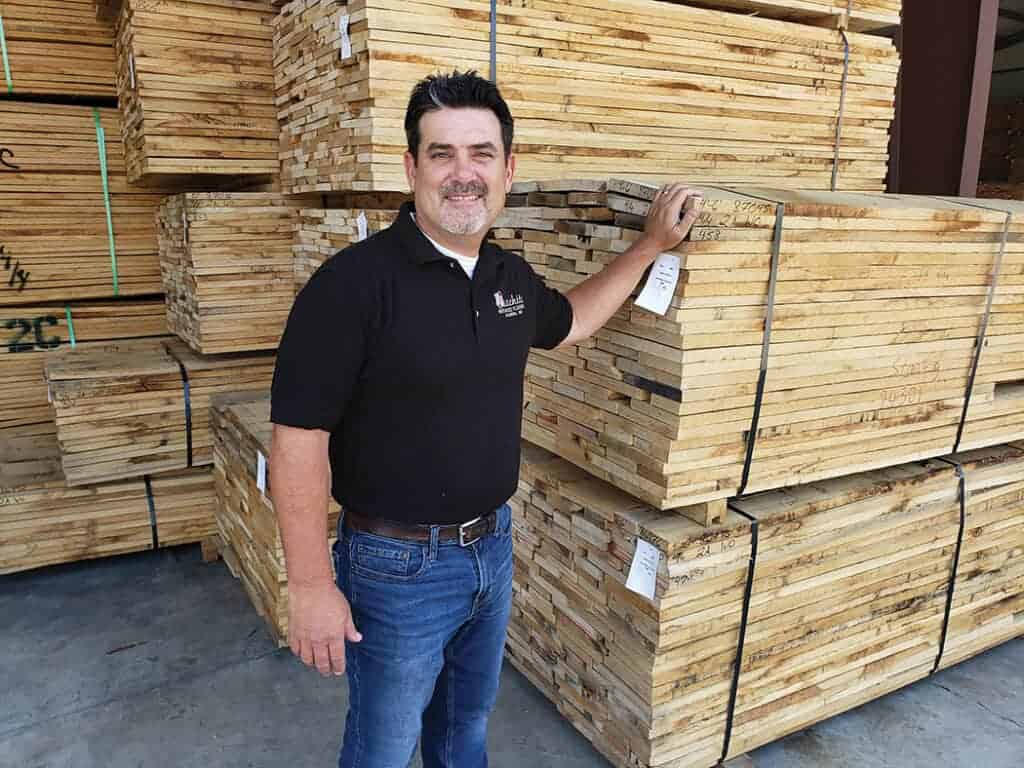 Tommy Maxwell noted that when he was first getting started, he built lasting relationships with sawmills one at a time, promising each one along the way that they would get paid on time, every time. The company has also been active in the industry, as part of the National Wood Flooring Association, National Hardwood Lumber Association, Hardwood Manufacturers Association, West Side Hardwood Club, the Hardwood Federation and the Southwest Lumbermen's Association. These relationships, built on mutual trust and respect, now allow the company to carry anywhere between four to six months of inventory at any given time, amounting to 70 million board feet on an annual basis.
It takes a great deal of space to accommodate such an operation, but Tommy planned for that level of growth from the moment he started out.
"We have close to 150 acres of land here," he said, with Wil noting that only about 40 acres of that is currently being used, leaving plenty of room for future expansion.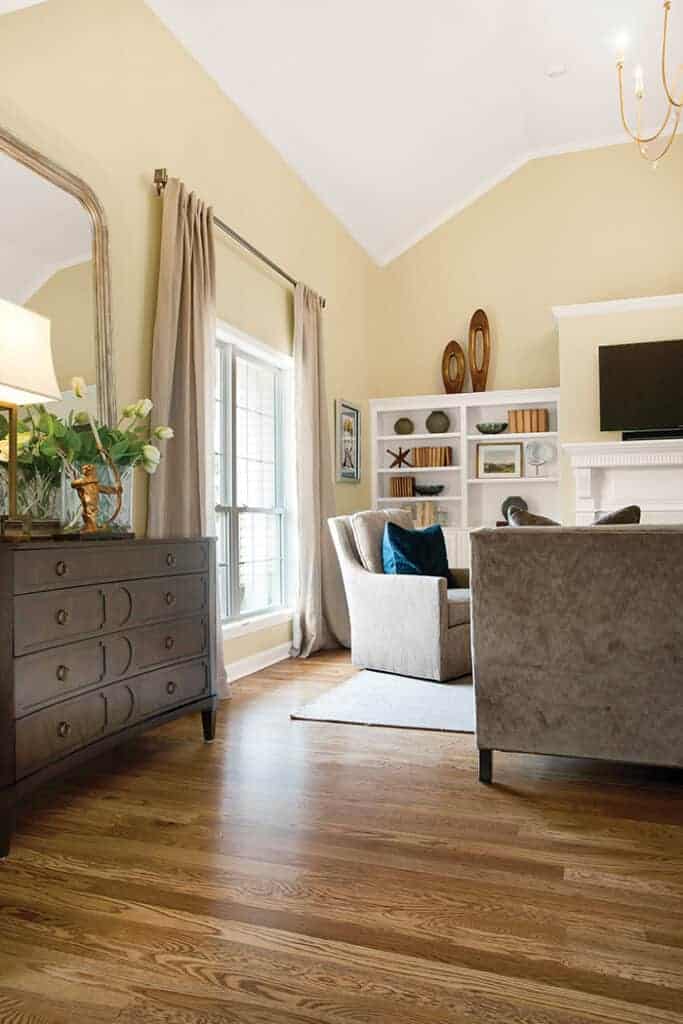 What will that future hold for Maxwell Hardwood Flooring? Wil said it is all about seeing things less as challenges and more as prospects.
"All those things are opportunities; that's the way we look at them," he said. "We look at different ways to improve and be more competitive and to enhance our everyday lives and better the lives of our employees, suppliers and our customers."
To learn more, go to
www.maxwellhardwoodflooring.com.