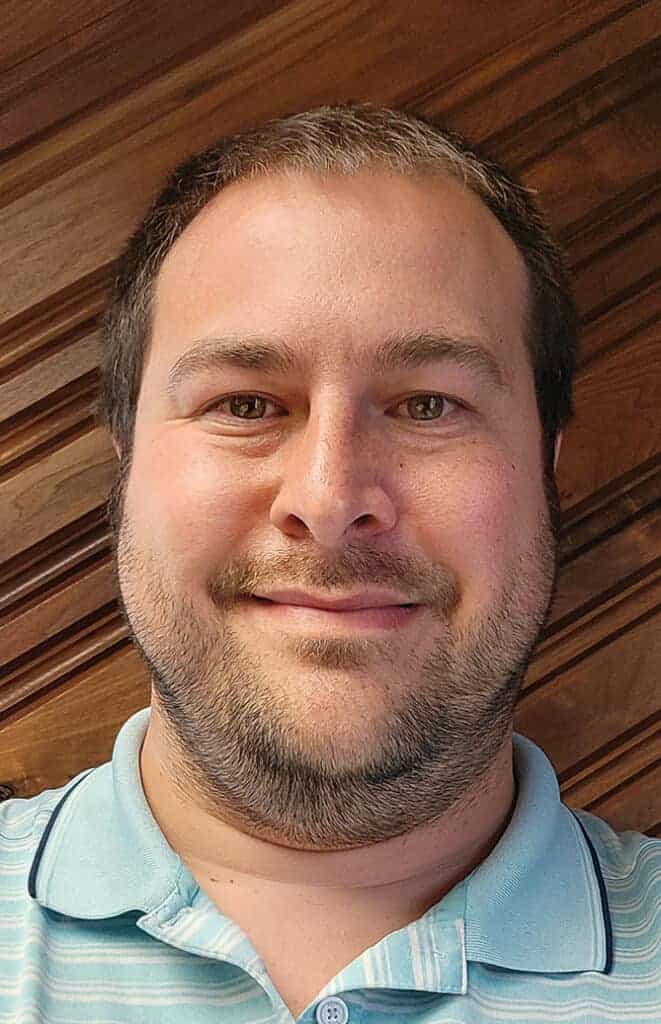 Bingaman & Son Lumber Promote Domestic Lumber Salesman
Bingaman & Son Lumber (BSL), located in Kreamer, PA, recently promoted Kevin Kiesinger to domestic lumber salesman. BSL has a concentration yard in Clarendon, PA, as well as three sawmills located in Mill Hall, St. Marys, and Nicktown, PA. BSL sells Hardwood products in both domestic and export markets.
BSL produces 45 million board feet of lumber annually. Their products range from 4/4 through 12/4 in green and kiln-dried lumber. They offer kiln-dried lumber in rough and surfaced, as well as R1E and R2E. They also offer Thermally Modified lumber products.
Kiesinger has worked for BSL for 10 years, where he first started in the lumber production yard. He then went on to lumber inspector training, followed by several years as transportation logistics director before being promoted to domestic sales.
Kiesinger graduated from Midd-West High School, in Middleburg, PA.
Kiesinger enjoys spending time with his family, bowling, and playing slow pitch softball. He has been married to Danielle Kiesinger for nine years and has one daughter, Hailey Kiesinger.
BSL is a member of Keystone Wood Products Association, Pennsylvania Forest Products Association, Forest Stewardship Council, Hardwood Manufacturers Association, National Hardwood Lumber Association and Sustainable Forestry Initiative.
For more information, call 570-374-1108 ext. 1166, email kkiesinger@bingamanlumber.com or visit www.bingamanlumber.com.

NWH Acquires Post Hardwoods
NWH, headquartered in Frisco, TX, a premier manufacturer and supplier of Hardwood lumber to North America, Europe and Asia, proudly announced the recent acquisition of Post Hardwoods, a long-standing Hardwood supplier and manufacturer based in Hamilton, MI.
Post Hardwoods, established in 1980 by brothers Bob and Junior Post, is renowned for delivering high-quality and diverse Hardwood lumber and logs from the Glacial region to their customers. The company's 13,500-square-foot sawmill facility is situated on 20-acres, approximately 35 miles south of Grand Rapids.
"The acquisition of Post Hardwoods marks an important milestone in NWH's growth," said Nathan Jeppson, CEO of NWH. "Their impressive operations complement our customer commitment to reinforce and expand our position as a global leader in Hardwood supply."
Post Hardwoods' extensive log sales business enhances NWH's product range and flexibility, offering customers greater variety. The acquisition also gives NWH access to an array of sought-after Glacial species. Additionally, Post Hardwoods' deep experience in sawing high quality lumber and superior sourcing capabilities broadens NWH's supply chain.
"We're delighted to be joining the NWH family," said Bob Post, CEO of Post Hardwoods. "This move paves the way for exciting new opportunities for our team while allowing us to uphold our unwavering commitment to quality. Together, we can better serve our customers and lead the Hardwood industry into the future."
"As a long-term customer and partner of Post Hardwoods, we have first-hand experience with the exceptional quality their mill delivers," continued Jeppson. "This acquisition underscores the strength of our long-standing relationship and mutual commitment to industry excellence."
Founded in 1967, NWH has committed to streamlining the customer experience. NWH services a variety of sectors including furniture, flooring, cabinet, moulding, and millwork. Offering more than 14 Hardwood species from the main U.S. growing regions, along with imported plywood and exotic lumber, NWH operates more than 40 manufacturing and warehousing facilities nationwide. The company is dedicated to sustainability, providing only high-quality, sustainable Hardwoods to protect resources today and for future generations.
For more information, please visit www.nwh.com.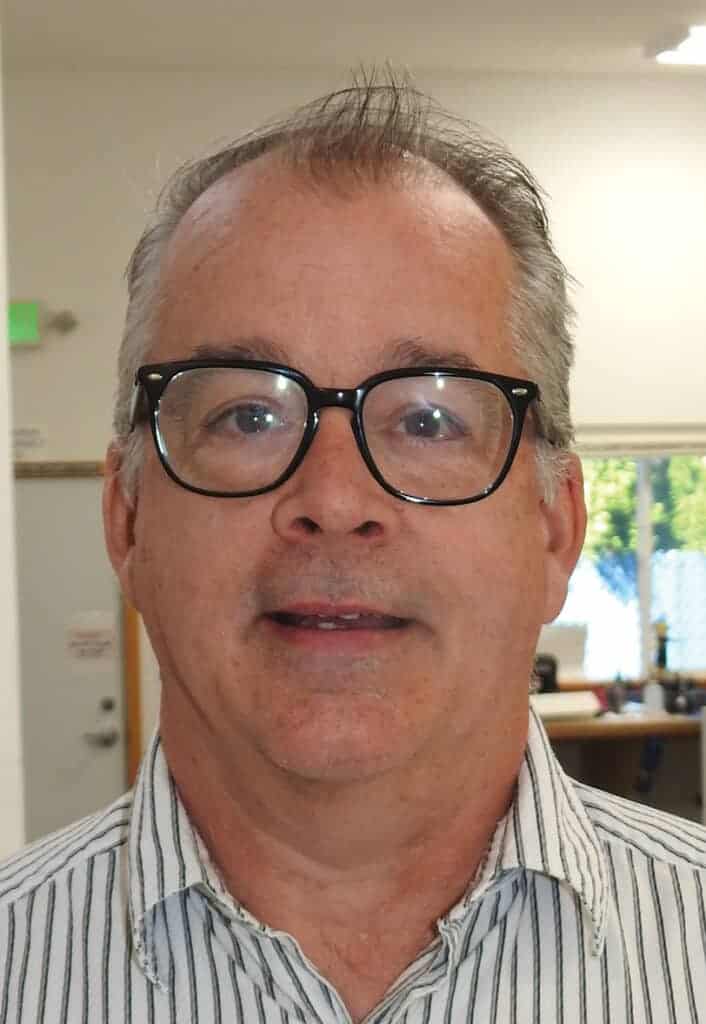 Paw Taw John Services Inc. Welcomes David Quane

Paw Taw John Services Inc. (PTJ), located in Rathdrum, ID, recently welcomed David Quane as outside sales and marketing. PTJ is a machine systems integrator, distributor and repair center. They are the only repair facility and the largest stocking distributor of Temposonics® in the United States. They maintain a deep inventory in support hardware such as cables, magnets and connector assemblies. Probe lengths on the shelf are in 6-inch increments from 6 inch to 72 inch with some special lengths used by machine manufacturers. PTJ also distributes Encoder Products encoders and Conexus laser products. This keeps PTJ uniquely centered in the wood products industry control system world and the cutting edge of technology advancements.
Quane was recently brought on board at PTJ after spending 25 years in the commercial business sector. His most recent position before joining PTJ was at REC Silicon, located in Moses Lake, WA, a polysilicon manufacturing company.
Quane graduated from the University of Idaho as an electrical engineer and went on to practice at engineering technology companies for 15 years before moving into the commercial business sector.
Quane and his wife, Jill, live on a homestead where they garden and keep bees. He also enjoys woodworking and making furniture. Quane and his wife have three children, Austin, Audrey and Lauren.
For more information, visit www.pawtaw.com, email david@pawtaw.com or call 208-449-4950.
Cleereman Industries Makes A Swath Of Installations
Cleereman Industries, headquartered in Newald, WI, recently installed machinery at Ashton Lewis Lumber, McCreary County Hardwoods and Hammes Brothers Sawmill.
Ashton Lewis Lumber, located in Northport, AL, recently installed a Cleereman 200 H.P. Hydrostatic Carriage Drive with Cleereman Electric Controls, after a successful installation of the Cleereman LP-42 Linear Carriage.
McCreary County Hardwoods, of Pine Knot, KY, installed a Cleereman Optimized 6" x 42" Edger with Cleereman Controls scanning package.
Hammes Brothers Sawmill, in Ollie, IA, installed a Cleereman 848 Debarker with Cleereman Controls package and a Cleereman Heavy Duty 35-ft Log Deck.
For more information, visit www.cleereman.com.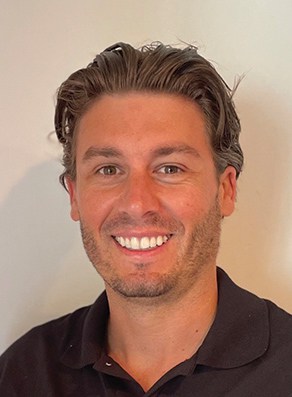 McDonough Manufacturing Welcomes Bob Bell As Sales Representative

McDonough Manufacturing, located in Eau Claire, WI, a leading provider of durable sawmill machinery, has announced that Bob Bell will be joining their team as an international sales representative for both the Hardwood and softwood markets.
Bell entered the industry in 2010, beginning his journey at Baillie Lumber as a manager trainee and subsequently rising to the position of plant manager. In 2021, he joined MiCROTEC as a sales representative before taking on his current position at McDonough.
He earned his bachelor's degree in Wood Science and Technology from the University of West Virginia in 2010. Later, from 2016 to 2018, he pursued his MBA at Mount Vernon Nazarene University.
Bell is an outdoors enthusiast, enjoying activities such as Slalom water skiing, fishing, and hiking during his leisure time.
Established in 1888, McDonough Manufacturing is a family-owned company with a rich history. They specialize in crafting sawmill machinery and equipment, offering products such as board edger systems, band mills, resaws and carriages.
To learn more visit www.mcdonough-mfg.com.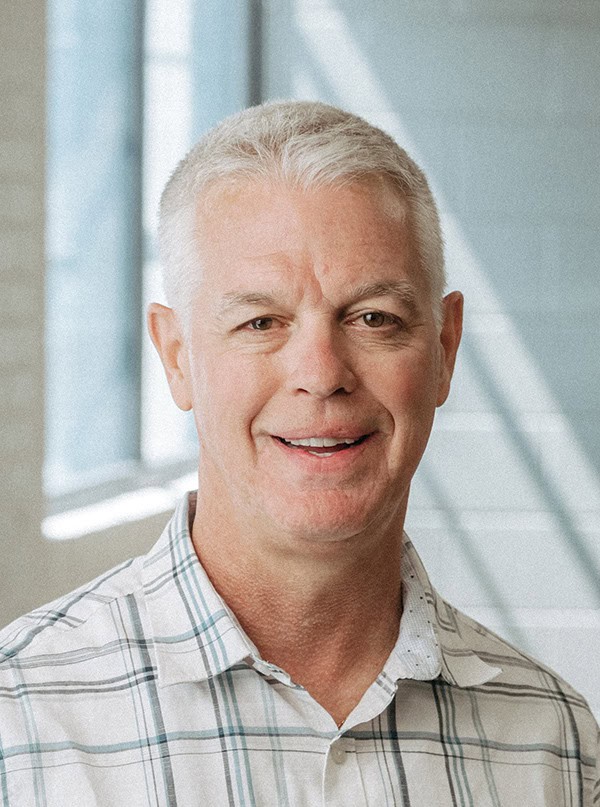 Continental Underwriters Welcomes Kelly G. Park, CSP
Kelly G. Park, CSP recently joined Continental Underwriters, Inc., located in Richmond, VA, as a senior risk assessment representative. Continental Underwriters works with their clients to identify risk, control risk and protect assets, enabling their clients to produce their products and services successfully.
Park has been in the insurance industry as a safety consultant for 35 years. He has worked for and with multi-line carriers, self-insured group programs, brokers, TPAs and captives. While Park has worked with various industries throughout his career, the forest products industry is one that he has worked with closely. Park has successfully led risk management programs for the Tennessee Forestry Association Workers Compensation Program and the Kentucky Forest Industries Workers Compensation Program.
Park graduated from Murray State University, located in Murray, KY, in 1988 with a Bachelor of Science in Occupational Safety and Health. Park is also a Certified Safety Professional (CSP).
Park is married to Kelly E. Park. In his spare time, Park enjoys golf and home projects, as well as spending time with family and friends. He is also the author of When the Pros Played on the Sandlot, Volume 1 and 2.
Park is a member, and the former president, of the American Society of Safety Professionals. He is also a member of the Board of Certified Safety Professionals and a county board member of the Kentucky Farm Bureau.
Continental Underwriters is a member of Indiana Hardwood Lumbermen's Association, Appalachian Hardwood Manufacturers Inc., National Wooden Pallet & Container Association, Hardwood Manufacturers Association, North Carolina Forestry Association, Western Wood Products Association, Mississippi Lumber Manufacturers Association, Southeastern Lumber Manufacturers Association, Great Lakes Timber Association, National Hardwood Lumber Association, Virginia Forestry Association, West Virginia Forestry Association, Wood Products Manufacturers Association, Lake States Lumber Association and Western Hardwood Association.
To learn more, call 804-643-7800 or visit www.contund.com.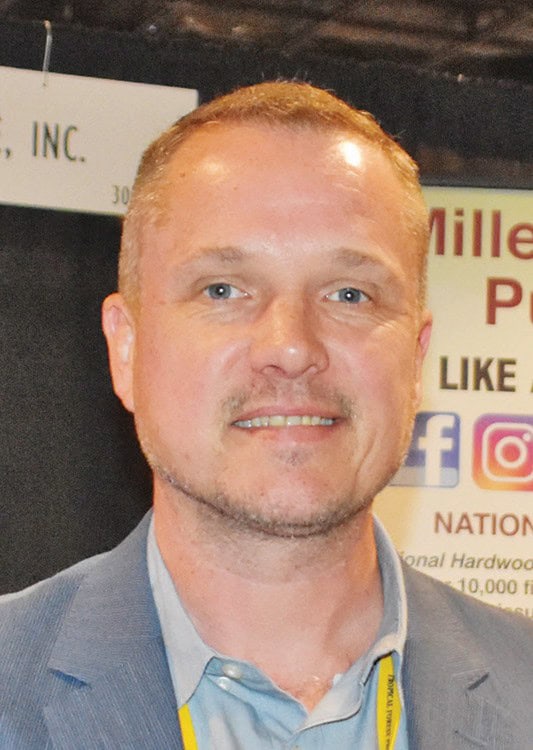 North American Forest Foundation Announces New President
The North American Forest Foundation (NAFF), located in Collierville, TN, recently announced that at their summer board meeting the gavel was transferred from now past President, Deonn DeFord of Ganahl Lumber, to Jesper Bach of Baillie Lumber.
Jesper Bach is the director of imports at Baillie Lumber, which is headquartered in Hamburg, NY. Bach works out of Baillie's Cove City facility, where Baillie's tropical Hardwoods are handled.
The NAFF's mission is to support the forest products industry through education, promotion and advocacy of science-based facts about sustainable forestry. The Truth About Trees kit has been taught to thousands of children and the next big project for NAFF is an app based education tool that caters to Junior High School.
This app will serve as a digital tool that will help reinforce the truths taught in K-3 and get youth interested and excited about careers in the forest and forest products industry well before high school. To donate and be part of this exciting initiative, please email adeford@northamericanforestfoundation.org.
For more information visit, www.northamericanforestfoundaton.org.
National Wood Flooring Association Launches New Course
The National Wood Flooring Association (NWFA), located in St. Louis, MO, launched a new sales course, "Selling Against Wood Floor Look-alikes," aimed at helping industry professionals effectively sell real wood flooring in an increasingly competitive marketplace.
"In recent years, real wood flooring has faced stiff competition from vinyl and plastic composite "look-alike" flooring, which have gained significant market share. Ironically, these synthetic products often attempt to replicate the look and feel of natural wood," says Michael Martin, NWFA CEO and President. "The NWFA's innovative course challenges this trend, asking a critical question: If customers want wood, why sell them an imitation?"
"Selling Against Wood Floor Look-alikes" provides several effective strategies for positioning and selling real wood flooring over vinyl, laminate and LVT flooring alternatives. The interactive, video-based course equips participants with the tools and knowledge needed to champion the value, beauty and authenticity of real wood flooring.
Now available on the NWFA University as part of the Sales program, the course features a mobile-responsive design, allowing learners to access course materials anytime, anywhere, from any device. This flexible learning option aligns with today's on-the-go lifestyles, offering a convenient educational resource for busy professionals.
For more information about "Selling Against Wood Floor Look-alikes" and other educational opportunities offered through the NWFA University, visit www.nwfa.org/university.
The National Wood Flooring Association is a not-for-profit trade organization, with more than 3,200 member companies world-wide, dedicated to educating consumers, architects, designers, specifiers and builders in the uses and benefits of wood flooring. The NWFA is located at 111 Chesterfield Industrial Boulevard, Chesterfield, MO 63005, and can be contacted at 800.422.4556 (USA & Canada), 636.519.9663 (local and international), or at www.nwfa.org.
Dura Supreme's Fireplace Mantels Coordinate with Cabinetry Throughout the Home
Dura Supreme Cabinetry, headquartered in Howard Lake, MN, manufactures semi-custom and custom, framed and frameless cabinetry for a nationwide network of dealers. For nearly 70 years homeowners and designers have looked to Dura Supreme for kitchen and bath cabinetry that fulfills their desire for personalized design choices and outstanding quality of construction.
Fireplace mantels are available from Dura Supreme to coordinate with cabinetry and millworks throughout the home. Karen Wistrom, ASID, NCIDQ, CMG, VP of Marketing for Dura Supreme, explained "Because open floorplans are continuing to be so popular, designers have a definite need for a fireplace mantel program that blends with the kitchen cabinetry and adjacent bookshelves and entertainment cabinetry. Our fireplace mantels are available in matching wood species (Cherry, Red Oak, Quarter-Sawn White Oak, Maple, Knotty Alder and Hickory) and finishes and are designed to complement the styling of Dura Supreme cabinetry specified throughout the rest of the home."
Dura Supreme's Fireplace Mantel Program is designed around a system that allows the homeowner and/or designer to specify each element of the mantel based on their personal design preference. The top mantel shelf can be specified with different corbel details and mouldings to best complement the architecture of the house. The "frieze" and "columns" can also be selected to feature a plain face, a fluted face or a paneled face.
Contact your local Dura Supreme showroom or visit Dura Supreme online for more information or visit www.durasupreme.com. To learn how to become a dealer visit www.durasupreme.com/become-a-dealer.
Warriors Mark Wingshooting Hosted The Inaugural Bob Rorabaugh Memorial
Warriors Mark Wingshooting in Houtzdale, PA was the site for the inaugural Bob Rorabaugh memorial sporting clays shoot. After Rorabaugh's passing earlier this year a memorial scholarship was established to support the National Hardwood Lumber Association (NHLA) inspection school, which he was a huge supporter of his entire career.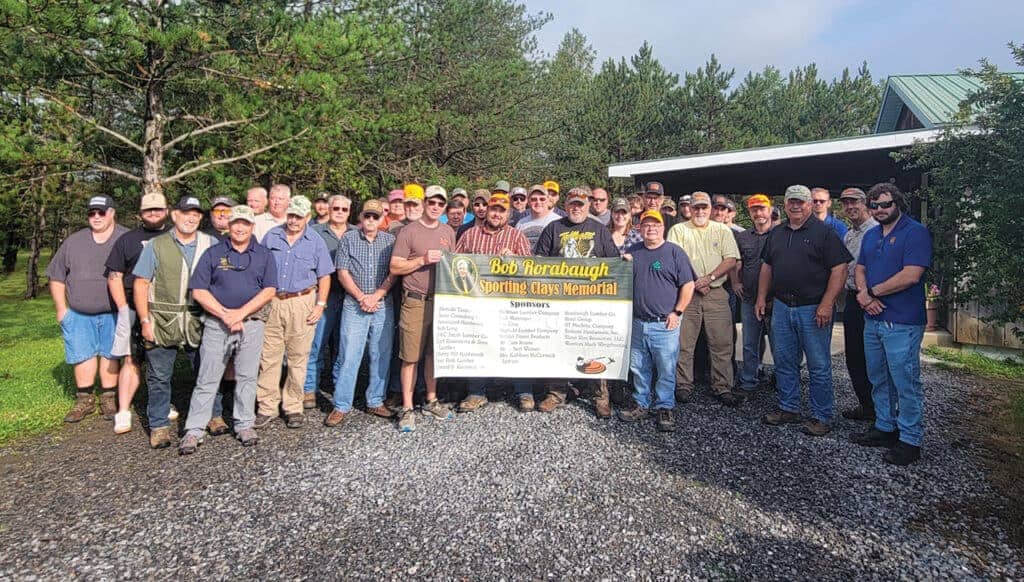 With that, the fundraiser organizers were proud to report they had 50 shooters and numerous sponsors take part raising over $3,500 for the Inspector Training School Educational Foundation (ITSEF).
Here are a list of the event's sponsors: Abenaki Timber Corporation, Anna Consulting Forestry, Associated Hardwoods, Bob Long, C&C Smith Lumber Company, Carl Rosenberry & Sons Lumber, Cherry Hill Hardwoods, Edward S. Kocjancic Inc., Forcey Lumber Co. Inc., Jack Monnoyer, Joe Zona, Mayfield Lumber Co., Kline's Equipment & Mill Supplies, Metzler Forest Products, Robert Witmer, Cam Koons, Kathleen McCormick Lyskava, Pennsylvania Forest Products Association, Rossi Group, Ron Jones Hardwood Sales, Rorabaugh Lumber, RT Machine Co., Sirianni Hardwoods Inc., Slater Run Resources LLC and Warriors Mark Wingshooting.
Save the date for the Second Annual Rorabaugh Memorial, August 23, 2024. For more information, contact Jack Monnoyer at jack@deerparklumberinc.com.