Berkeley Springs, WV—Hardwood furniture manufacturer Gat Creek, based here, purchases 1.7 million board feet of Hardwoods annually in Maple (No. 1 Common), Walnut (FAS), Ash (No. 1 and No. 2 Common), Cherry (No. 1 Common) and White Oak (No. 1 Common) in 4/4, 5/4, 6/4 and 8/4 thicknesses.
Manufacturing residential furniture from solid Appalachian Hardwoods, the operation encompasses 95,000-square-feet and employs 145 people. Key personnel, including CEO Gat Caperton, are Vice President of Operations Donna Burdock; Vice President of Finance Terry Frost; Vice President of Sales and Marketing David Petersen; Production Supervisors Zak Zackrzweski and Jeff Kidwell; and Front End Lead Mike Snow. 
"Providing safe, quality products is who we are.  Indoor air quality, the safety of our environment and sustainably managed forests, the health and safety of our workers and our community are priority. Of course, furniture stability is going to be important to us."

Gat Caperton, CEO, Gat Creek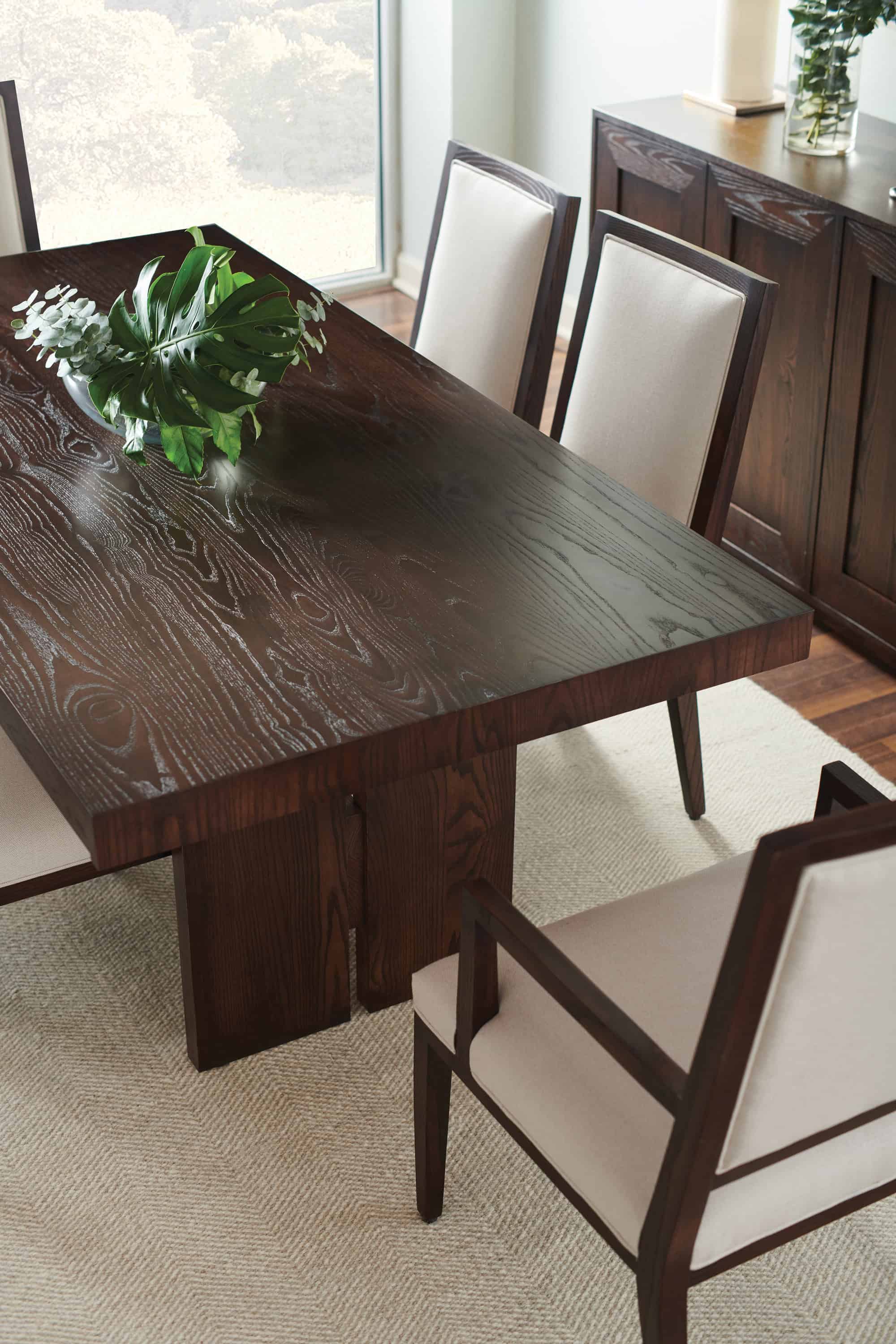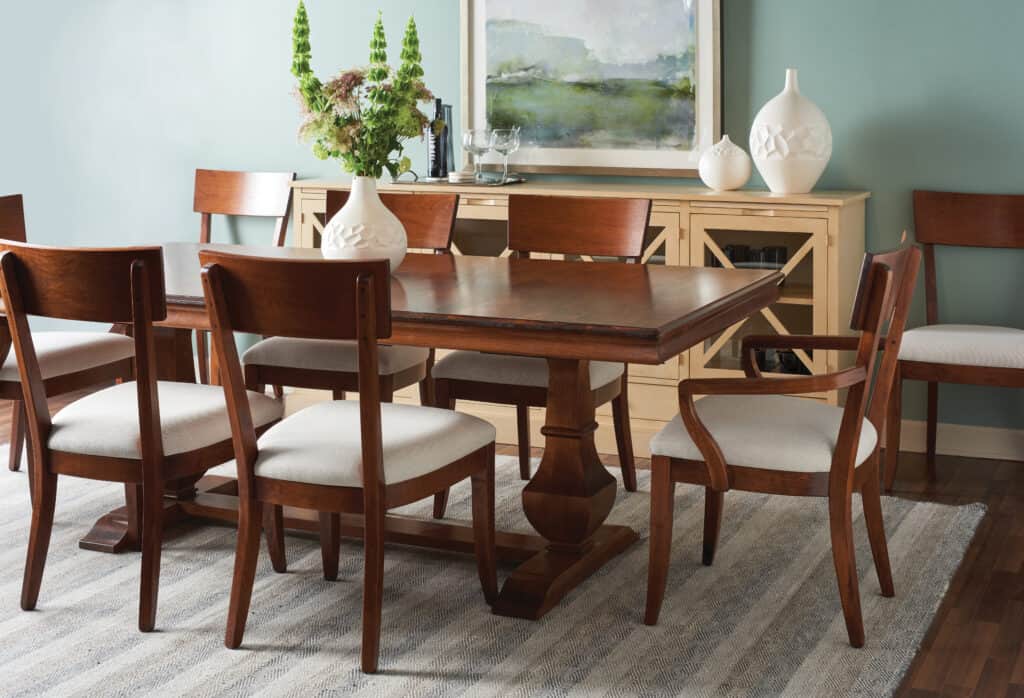 Gat Creek is focused on providing safe American-made products that will stand the test of time. CEO Gat Caperton said, "Providing safe, quality products is who we are. Indoor air quality, the safety of our environment and sustainably managed forests, the health and safety of our workers and our community are priority. Of course, furniture stability is going to be important to us."
Along with safety and quality, the people at Gat Creek also place a strong emphasis on artistry, refinement and elegance. Caperton said, keeping the elegance of wood means paying attention when choosing boards from the mill. "At Gat Creek we seek out Cherry's signature contrasting grain patterns found in the heartwood," he explained. "We are careful about avoiding sapwood which is the wood closest to the tree's bark. Sapwood tends to be white and stay white as the Cherry wood ages. That's how you end up with what we call zebras and tigers: a striped piece of furniture. We don't want that."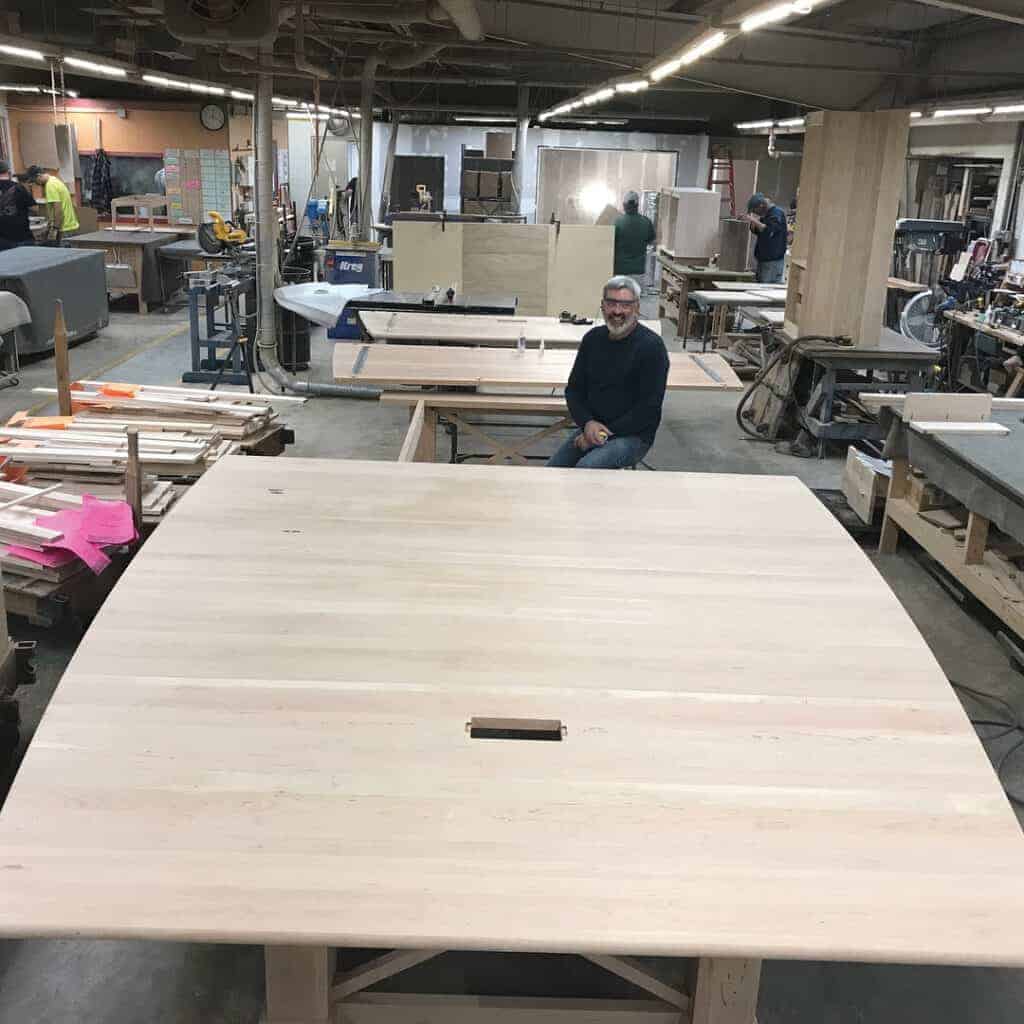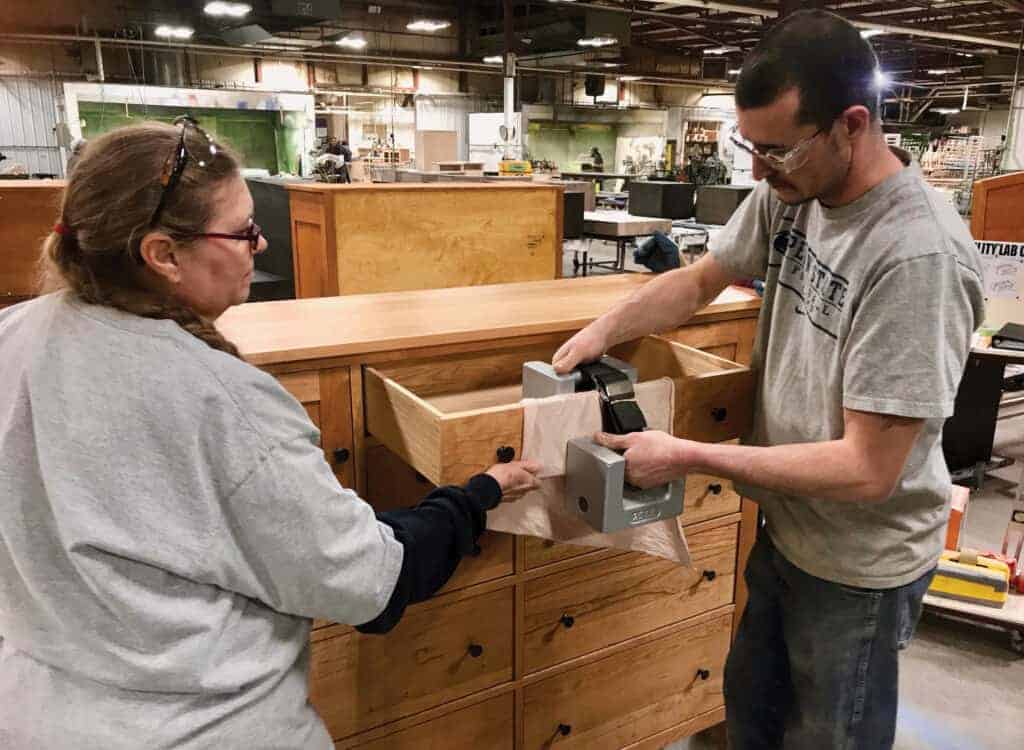 The thing to remember, Caperton stressed, is that with Cherry wood everything ages in synch. "If it looks good when it goes together," he said, "it will look even better as it ages."
He continued, "There are ways to accelerate or slow down the maturation process. Exposure to air – called oxidation – is a factor as is light — both artificial and natural. To look richer and more elegant faster, keep the lights on around your Cherry wood piece. However, if you store items on the flat surfaces, it's a good idea to move the items around periodically so that the entire surface ages evenly. But remember, even if you do find a light spot beneath an item, simply relocate it and, in time, the tone will balance itself out as your solid Cherry piece continues aging elegantly. And that never gets old."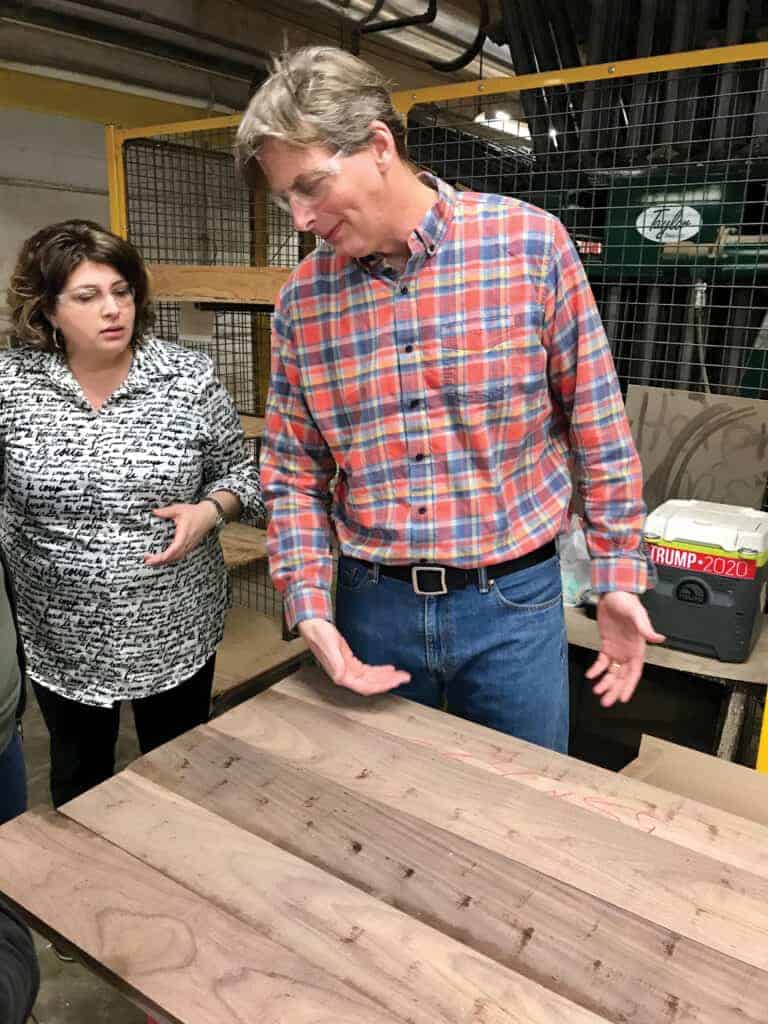 A domestic, design-oriented and Lean manufacturer, Gat Creek's products are built to order in four to five weeks. Caperton noted, "Our production is split between our branded Gat Creek product line that sells through independent retailers and OEM production for large national retailers like Room & Board. We tie great importance to the types of wood we use because they come mostly from the Appalachian region. Our factory is near the geo-center of this region. We treat wood species very much like a brand."
Recently adding American Black Walnut to its species list, Caperton stated, "No other wood possesses its unique stability and hardness like Walnut. You simply can't fake Walnut's aesthetic appeal with its remarkable graining and coloration.
"Its color is all its own," he continued. "The natural graining is fabulous. The tone is cool but not overly so. And it's not overly warm, either. For our line, we have two offerings. One is natural, with no color added at all. The other, we add a bit of color, mocha, that darkens it some. The advantage is it makes the wood more uniform, more consistent. It's also more traditional. What hasn't changed in the last several decades is Walnut's rarity and the higher prices it fetches in the marketplace. It's the classic economics of supply and demand with several forces at play to make Walnut America's most valuable wood."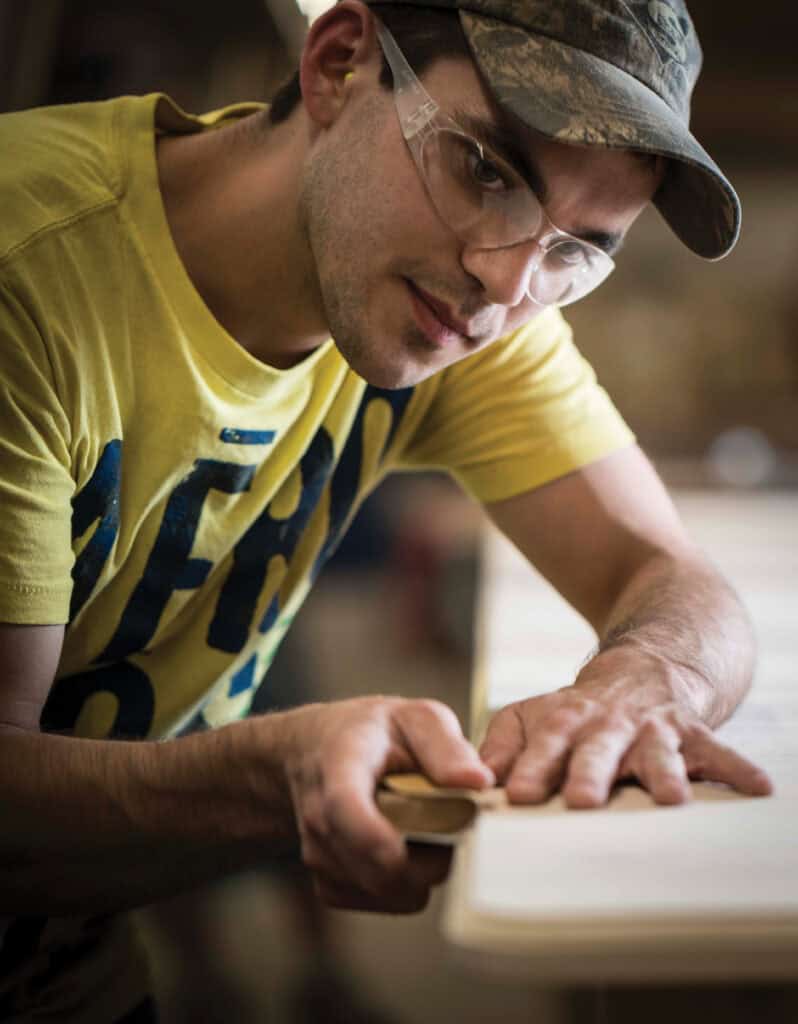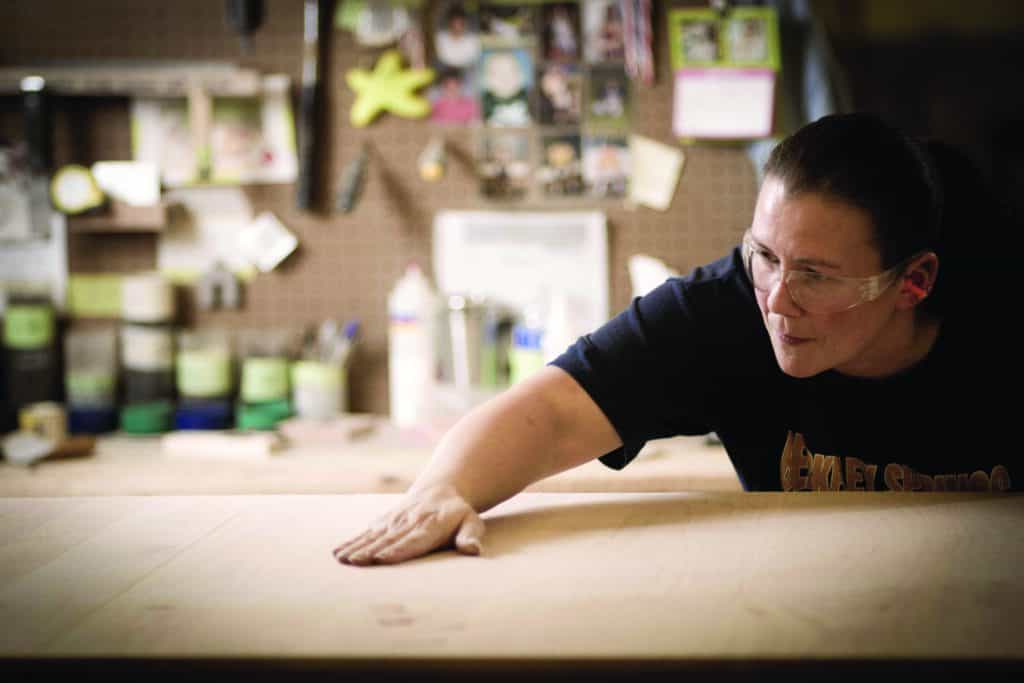 As a testament to the emphasis placed on safety, the company has taken voluntary steps and invested in on-site lab and testing processes to assure consumers that Gat Creek furniture is Product Stability Verified. The designation, developed by the American Home Furnishings Alliance (AHFA) and global safety science company UL, helps consumers identify products that meet its standard for tip-over safety.
"These safety protocols require a significant investment of resources — dedicated test site, certified testing and measurement devices, training staff to perform the 30-plus point checklists and properly capture and submit the data," Caperton said. "We are fortunate to be located in the Appalachian Mountains, surrounded by the beautiful forests that supply our workshop. It's a source of pride that, through sustainable management, these forests hold more trees today than they did a century ago. Environmentally and economically, our local forests are healthy and thriving."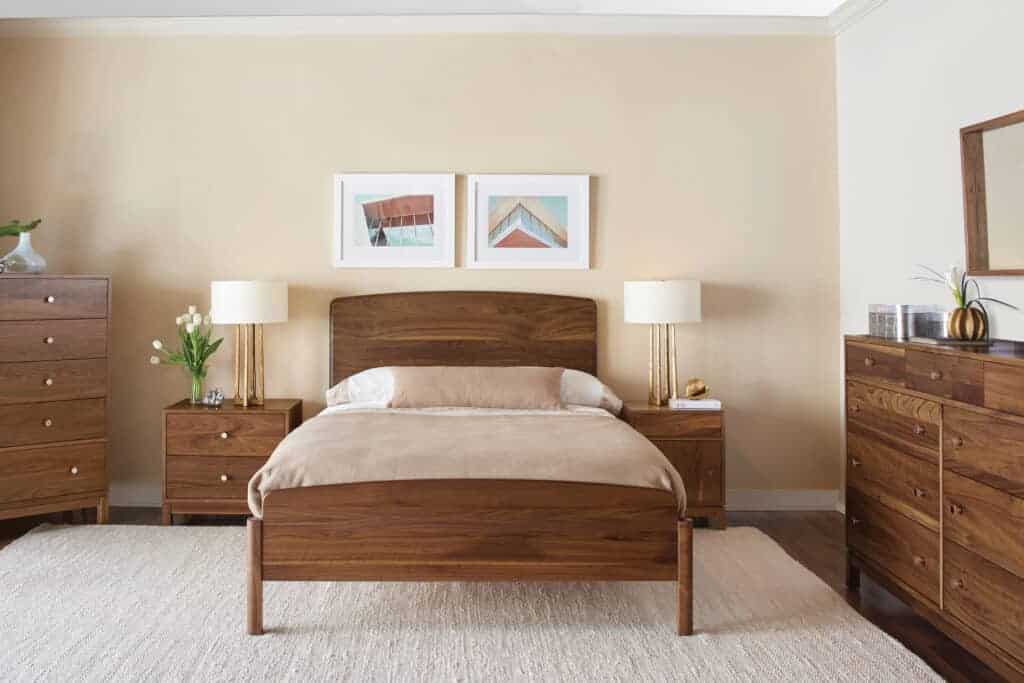 Following a surge of orders during the second half of 2020, Gat Creek is finalizing plans to add 30,000 square feet to its existing 100,000 square foot solid-wood furniture factory. The plant expansion will allow for 75 percent growth in production capacity and should be operational near the end of 2021.
Gat Creek is a member of the American Home Furnishings Alliance, Appalachian Hardwood Manufacturers Inc., Sustainable Furnishings Council and West Virginia Manufacturers Association.
For more information visit www.gatcreek.com.